One Disney World Resort was affected by a burst pipe and subsequent flood over the weekend. We now have more photos highlighting the damage.
BoardWalk Flood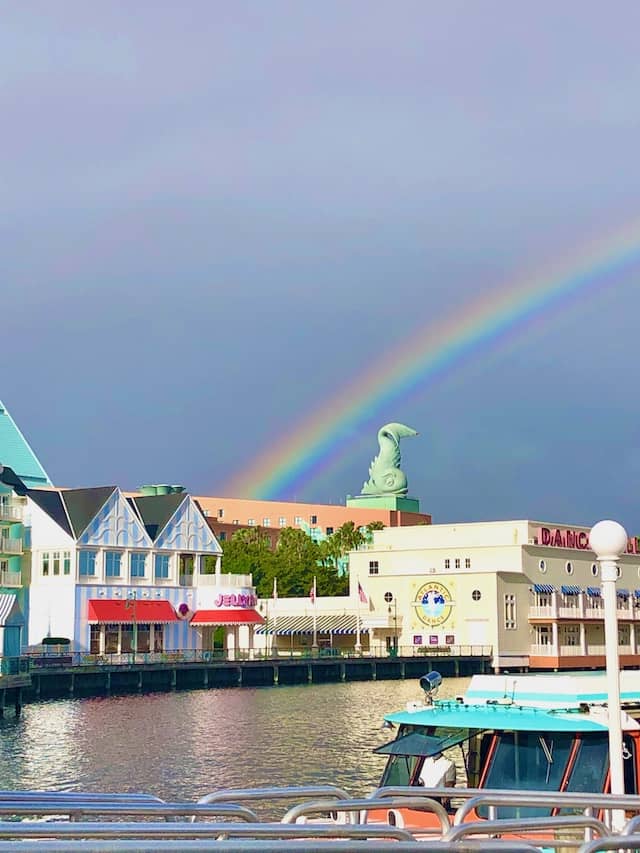 Disney's BoardWalk Resort experienced a flood Friday night, February 19. A pipe burst and 2 inches of water flooded the floor. Fire crews arrived at the scene, and it looked like a bit of damage had been done on the floor of the second floor and ceiling of the first floor (and possibly more floors).
You can read our full story HERE.
The incident took place Friday evening, February 19.
The BoardWalk Resort is one of the most unique resorts in all of Disney World! Not only is it a full hotel, but the actual boardwalk offers fun entertainment and plenty of dining choices as well. Actually, another restaurant on the BoardWalk reopened this weekend as well!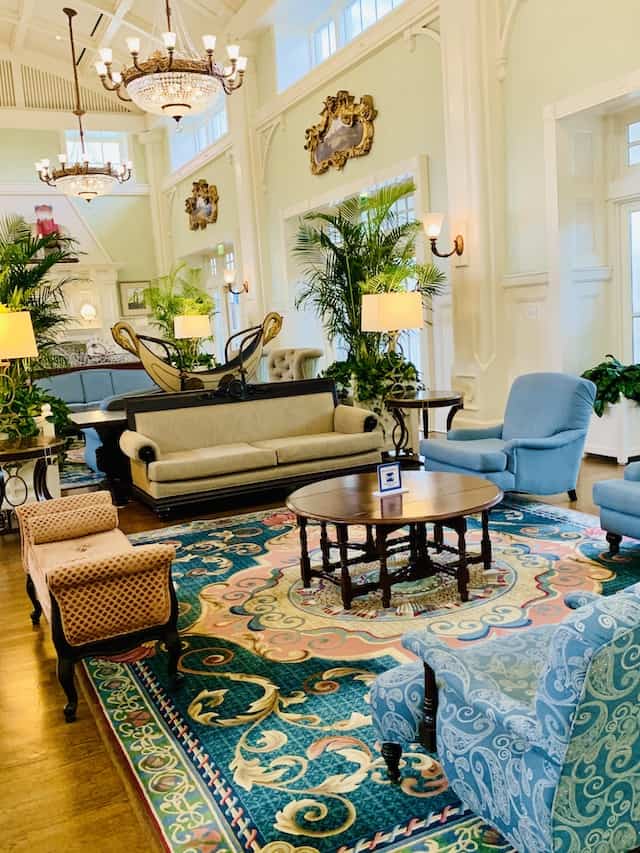 Described as a resort that evokes turn-of-the-century boardwalks in coastal cities such as Coney Island and Atlantic City, the BoardWalk Resort has a theme that sets it apart from the rest – from the Nanny chairs to somewhat creepy clown pool that has recently been replaced.
I really love the BoardWalk Resort, and you can check out my full guide HERE.
Extent of the damage
Thanks to a Facebook follower, we now have more photos showing the damage that resulted from the flooding. Thank you, Carrie, for sharing these photos with us on Facebook!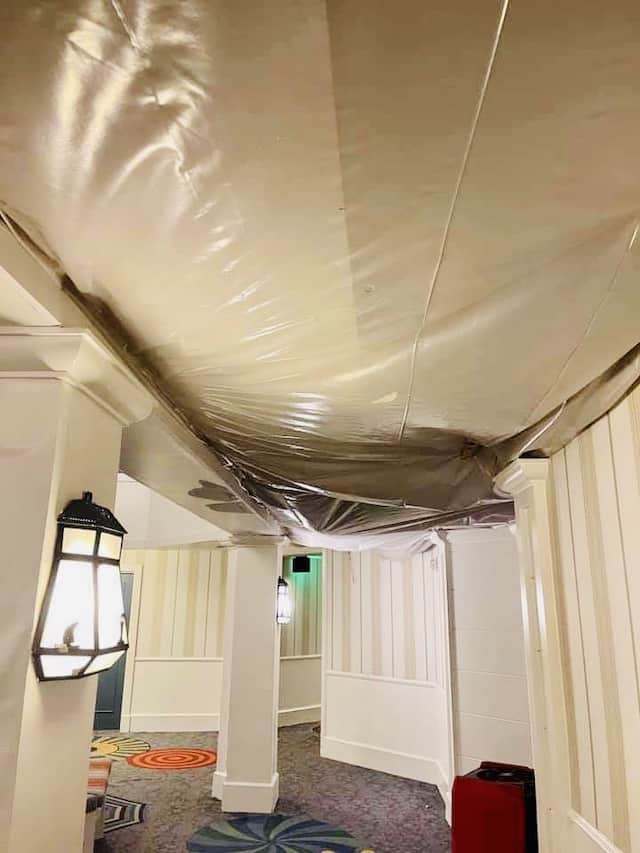 This first photo is on the second floor of the DVC side (reminder: the BoardWalk Inn is closed). Carrie shares that the ceiling is gone. As you can see, there is a plastic covering where it used to be.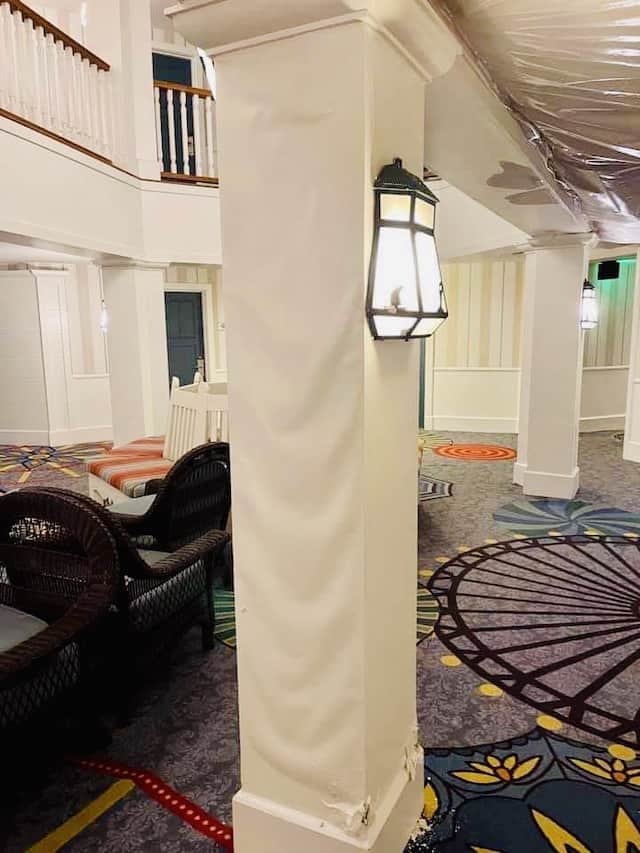 This next photo shows a column affected by water damage on the second floor. At this point, it's unclear if the structure of the column is damaged as well or if it's just the paint that is warped.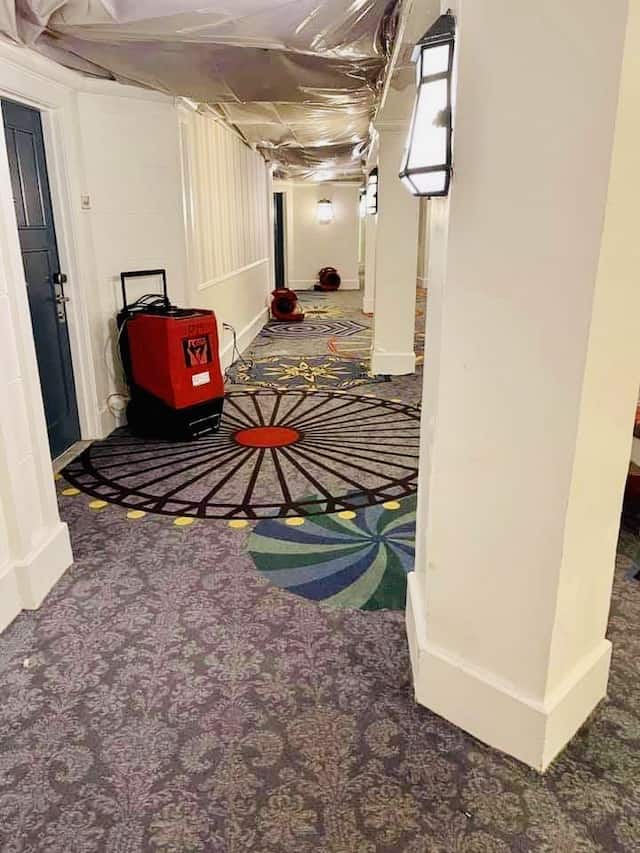 Finally, there are fans on the first and second floors drying out carpet. I imagine there are more fans throughout the hallways and rooms that were near the pipe.
We will continue to share updates regarding the flood that took place at the BoardWalk Resort. Follow along by subscribing to emails and like us on Facebook!