Considering a trip to Disney? Here are 5 reasons February makes a fantastic time for a Walt Disney World trip.
When to Go To Disney?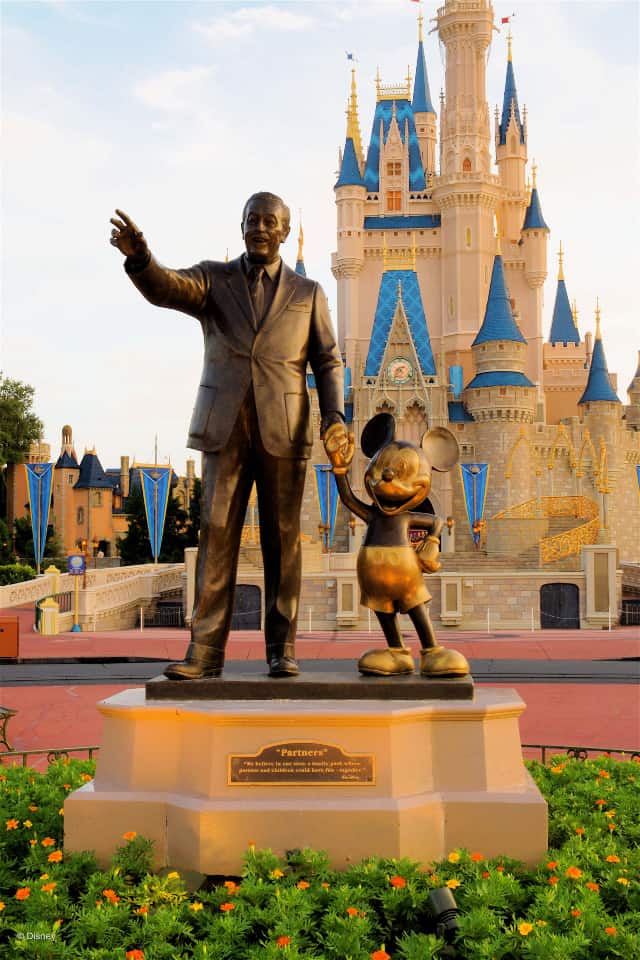 Ah, Disney Planning! It's one of my favorite things. But, sometimes the hardest part about planning a Disney vacation is figuring out when to go.
Kenny the Pirate offers free Crowd Calendars to help you make the most of the magic. Each month has its moments where the parks are more likely to be packed.
You may not be someone who worries too much about crowds. After all, a day at Disney is better than no day at Disney at all.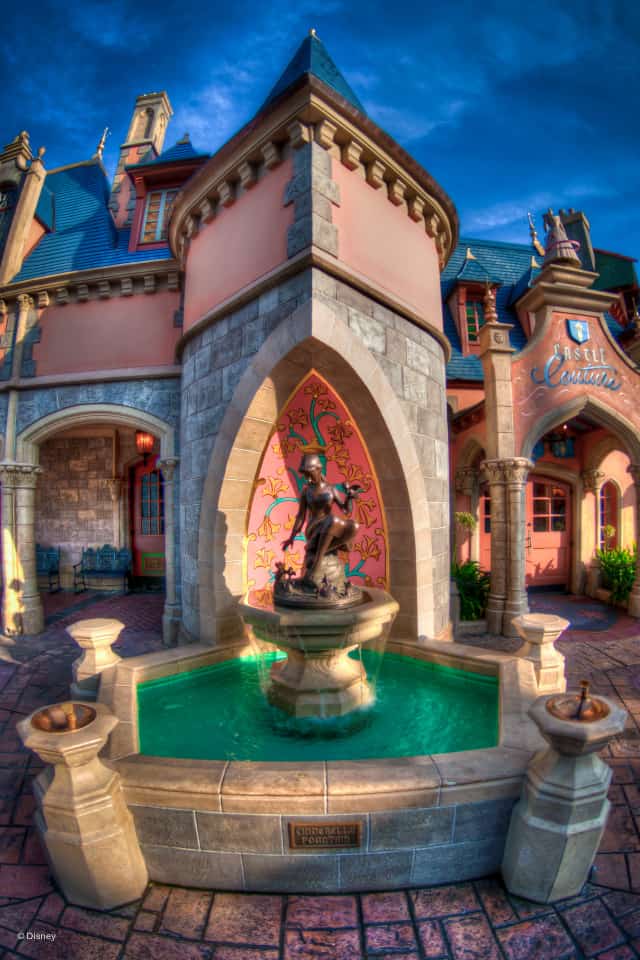 You might be locked into the schedule of school holidays. Perhaps you might prefer to avoid summer months. You may even want holiday magic on your trip.
All things considered, February is one of my very favorite times to go to Disney! If you have flexibility in your travel dates, you may want to consider it. Here is a round up of my top 5 reasons for loving Disney in February in no particular order.
5. It's Not (Usually) Too Hot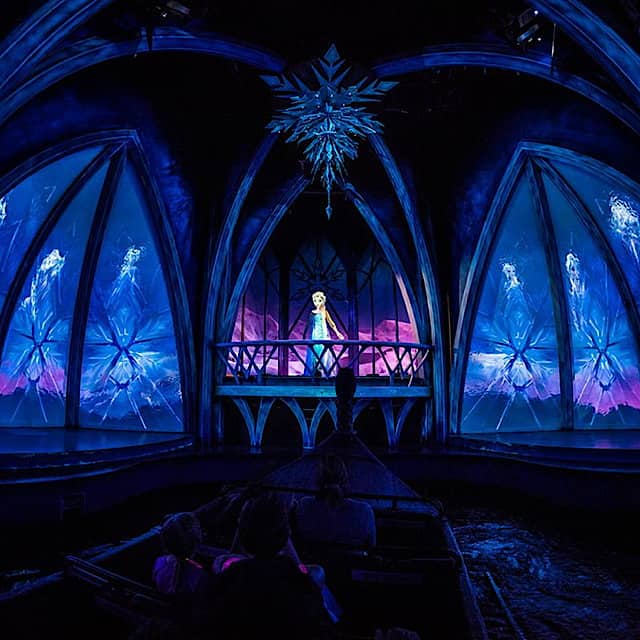 February is a pretty mild month as far a Florida weather goes. Florida can be oppressively hot. Seriously. It can get so hot that you feel like you are going to melt within a few moments of being outside.
While I live in the South and am used to the heat, I also have a surprisingly low tolerance for it. I can go to Disney and enjoy myself even when it's disgustingly hot; however, it is definitely not my preference.
The average temperature in February ranges from 50 degrees to 70 degrees. It also does not rain as much as it does in the summer months.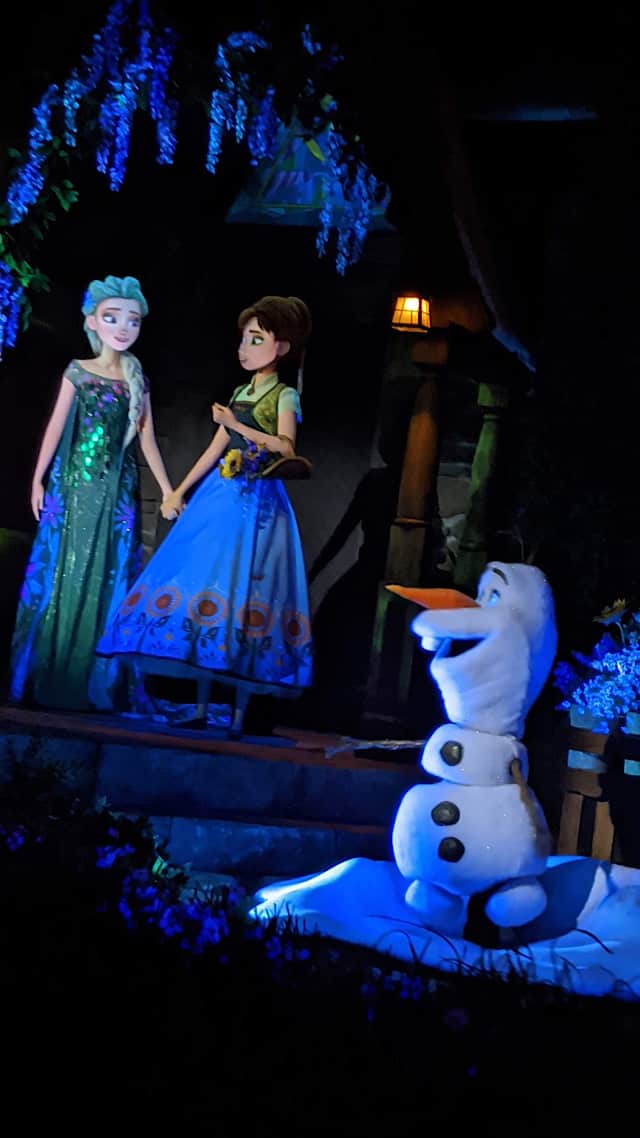 Of course, February weather can be wildly unpredictable! I have been when it was below 50 degrees at the beginning of the trip and in the low 80's by the end of the trip. For that reason, if February is your travel month, you will need to pack layers.
All that said, I would personally MUCH rather prepare for a fluctuation in temperatures than be guaranteed the experience of dripping with sweat and misery for an entire week. If you are anti-extreme heat, February is your friend.
4. The Bugs Aren't Out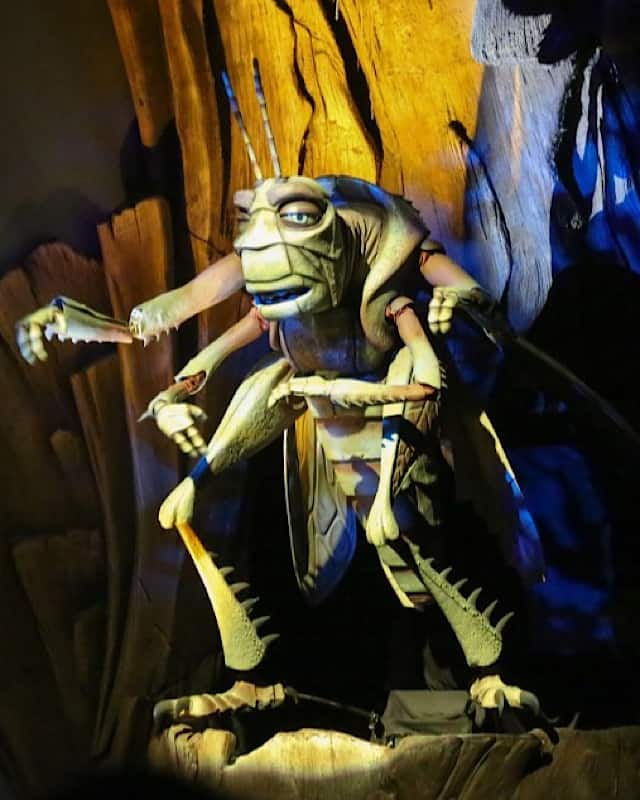 Listen, Disney typically does a great job with mosquito management. My travel party and I rarely get nibbled on any time of year.
But, there are some insects that come out at particular times of year. Love bugs, for example, LOVE Disney. While these little guys aren't harmful, they can be numerous. And, they can make for a bit of a nuisance.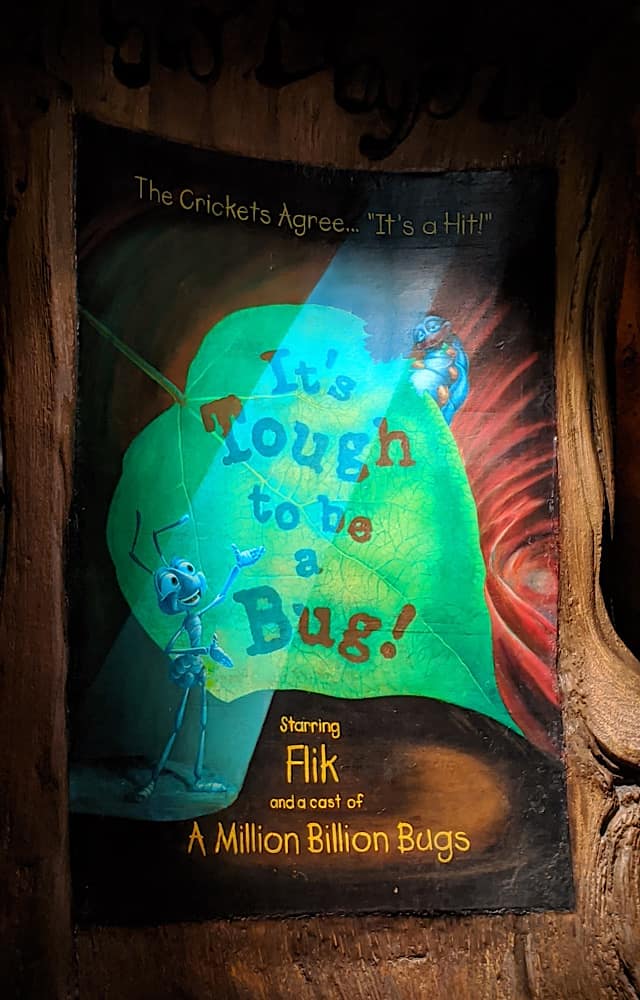 February is decidedly not love bug season. You're also much less likely to walk through a spider web somewhere like Tom Sawyer's Island during the colder months.
If bugs don't bug you, that's pretty fantastic. But for my part, I prefer limiting my run ins with them to It's Tough to Be a Bug over in Animal Kingdom, or preferably none at all.
3. The Crowds are Tolerable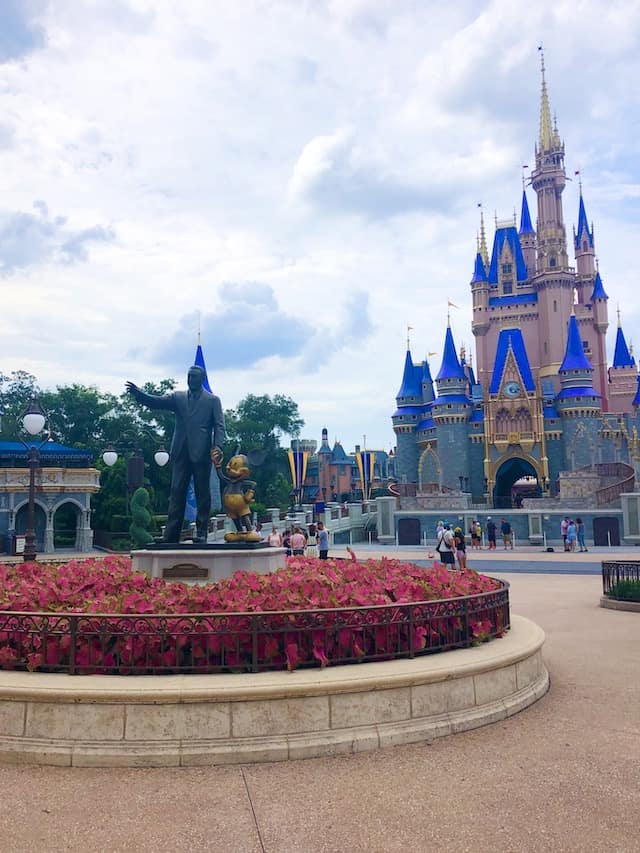 While any time of year can be crowded in Walt Disney World, February historically has relatively tolerable crowds. Remember though, this is only relative to other times of year.
It certainly will not feel deserted. However, you also probably won't be waiting an hour for a quick service meal nor for a ride on it's a small world.
For now, while the pandemic has caused Disney to limit park capacity, the parks do currently have fewer ways to distribute the crowds than they normally do. This can mean that wait times will be longer even when many areas of the park are less bustling.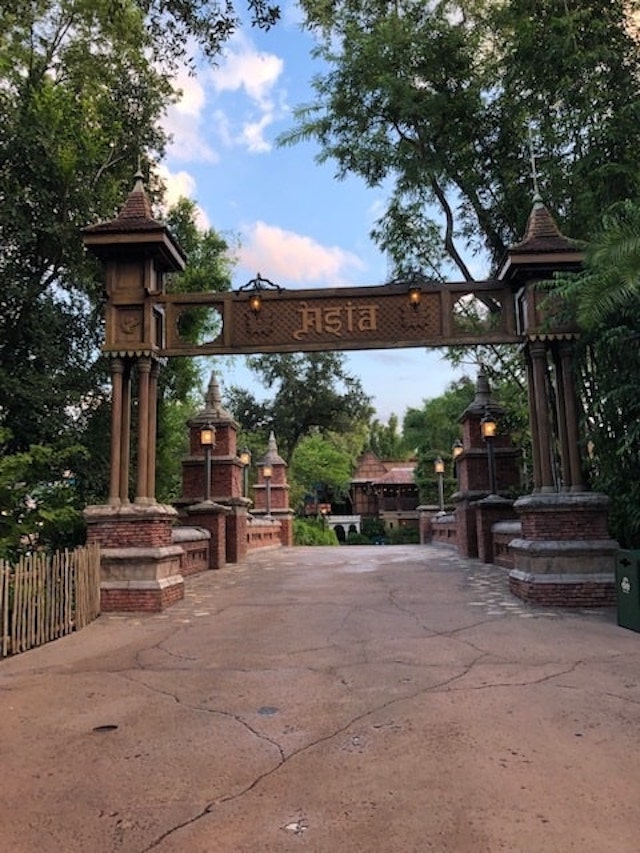 Additionally, weekends are almost always pretty crowded at Walt Disney World. This is because many locals are Annual Passholders and cannot visit during the week.
You should also know that Hollywood Studios will feel crowded in the morning and for much of the day regardless of when you go. This is due in part to the demand for Rise of the Resistance and in part to the lack of entertainment options that are currently available.
However, during the week, you can enjoy significantly less crowding at Epcot, Magic Kingdom, and Animal Kingdom. This will be particularly true at the start and end of your day.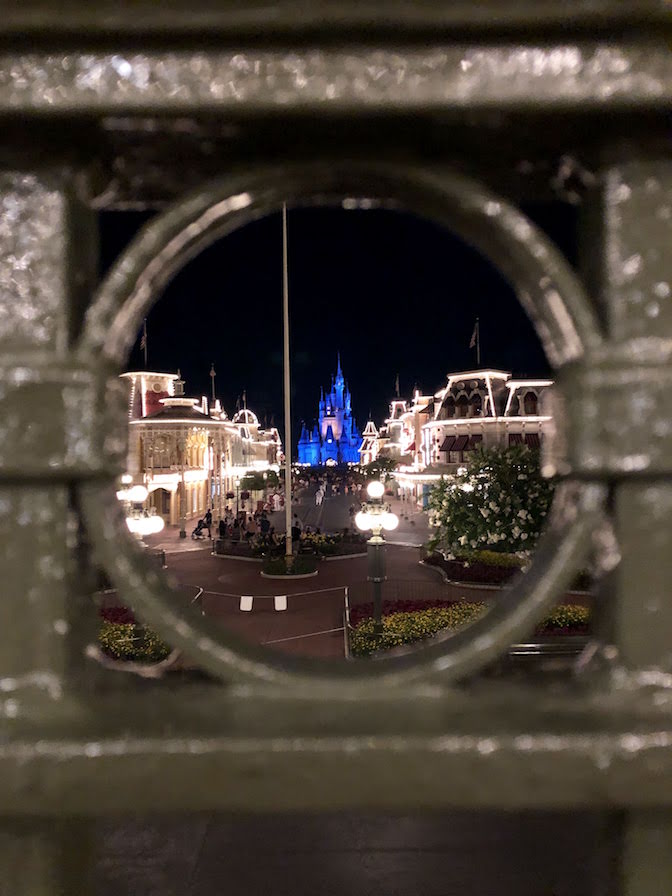 My travel party and I often find we have ride vehicles to ourselves. We can even ride and re-ride some of our favorite non-headliner attractions during these times.
The one exception to the lower February crowd levels is the the days during, leading up to and following President's Day Weekend. President's Day Weekend tends to have high crowd levels as many school systems in nearby states take the entire week off, making it an attractive time for travel. If that is your only week, it is still a nice time to go, but be sure manage expectations accordingly.
2. Epcot's International Festival of the Arts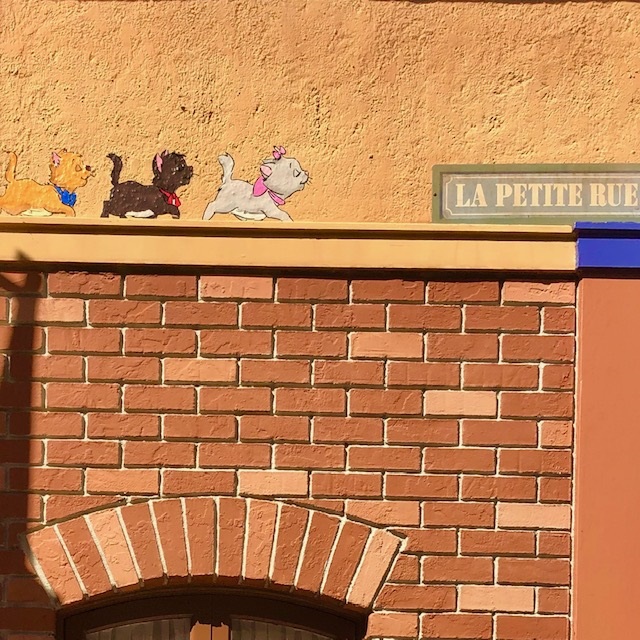 I am a sucker for an Epcot festival. I love them all. But, Taste of Epcot International Festival of the Arts is my very favorite.
The 2021 festival runs January 8-February 22. Like all of the other festivals, guests can enjoy a variety of food booths scattered around the World Showcase and Future World.
Many of them enjoy dishes that are almost too pretty to eat. But, you should, of course, eat them because they are generally delicious. While there are some new culinary additions, you can check out 2020's best dishes here.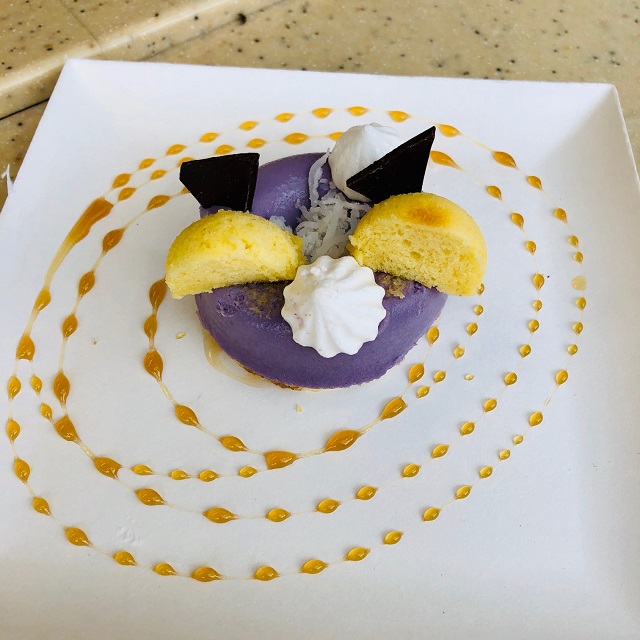 I also find I enjoy eating festival food more during the cool months. Sure Food & Wine offers delicious treats, but have you ever tried eating festival food without wondering whether you'd dripped a little sweat in it first?
But, the best part of the festival lies beyond the food. Epcot brings in brilliant artists to display their wares.
Sometimes you can even catch an artist in action. I love seeing the paintings come alive.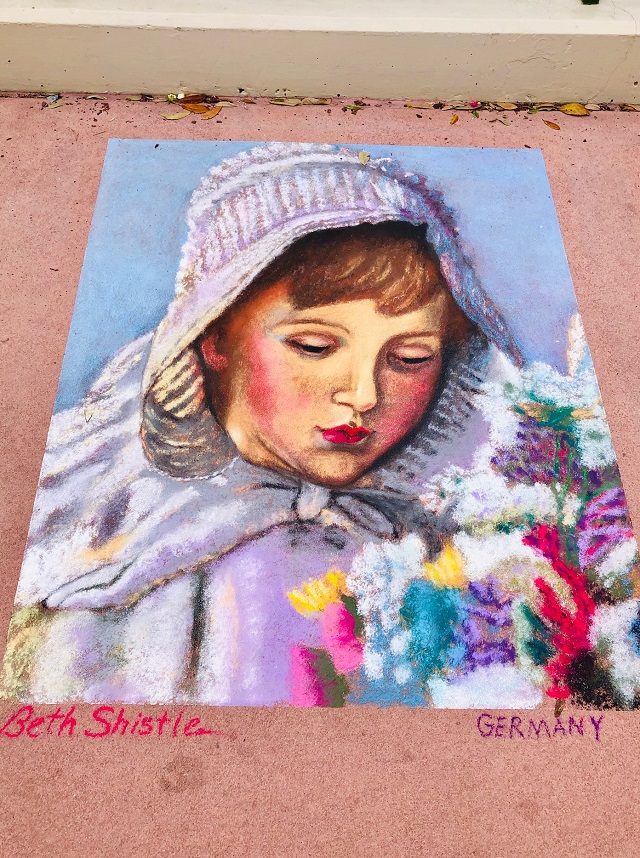 Artists also decorate the park with stunning chalk art. Special decorations adorn the World Showcase buildings featuring favorite characters. It makes World Showcase more inviting for children.
I have been every single year, and I have yet to be dissapointed. If you love the arts and you love Disney, you will appreciate all there is to take in.
1. The Timing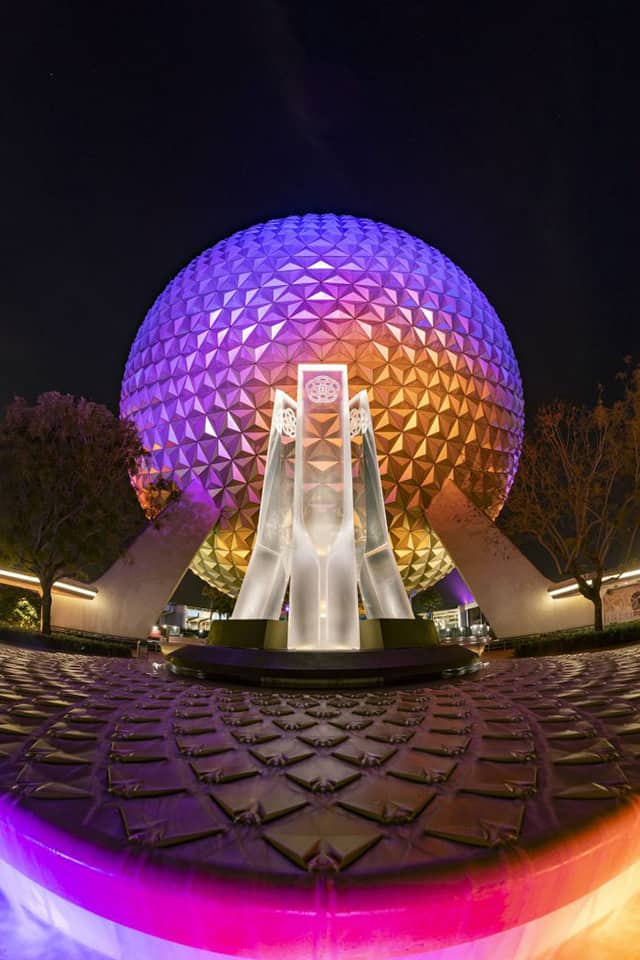 To me, the best reason to travel to Disney in February is just happens to be the time when I find myself craving a fun vacation. February is a month that, for me, can feel very blah.
October is filled with Halloween, November and December are filled with Thanksgiving and Christmas. January is time to get everyone back into the schedule of school and work and pack away the decorations from the festivities.
But then it sure is a long time before spring. February is, for me at least, too far removed from the holidays and too far away from Spring Break. It can seem long and tedious despite the fact that it is the shortest month of the year.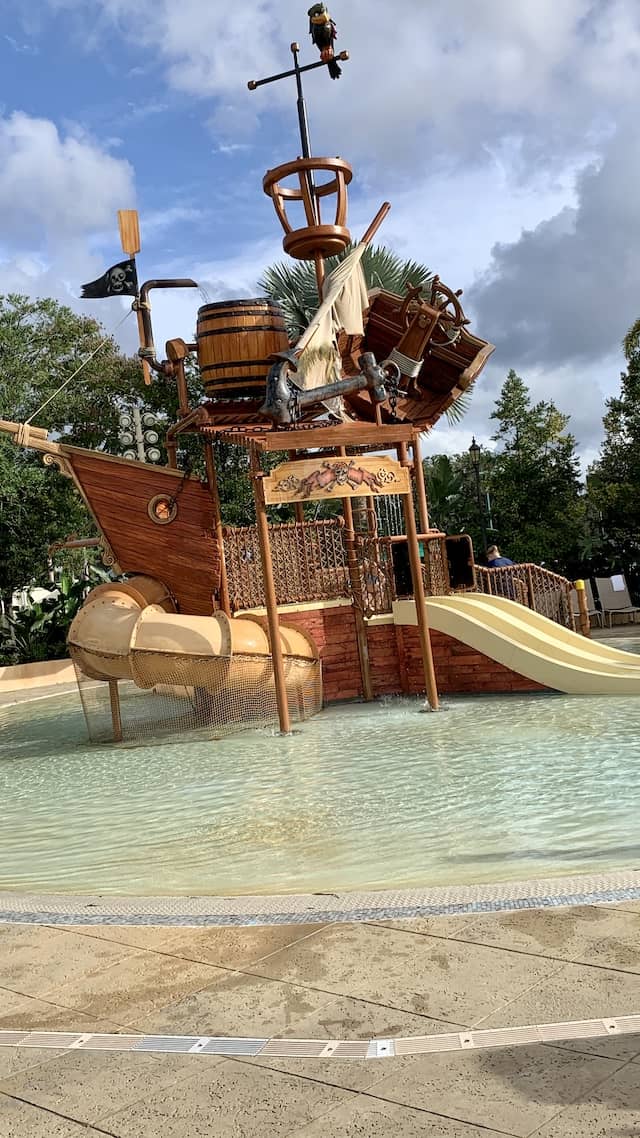 A trip to Disney is perfect for breaking up that time of year. It makes for a magical experience to follow up the holidays to get you through to the lovely pleasant months of spring and the happy days of summer.
Moreover, children tend to love the timing because Disney resorts heat all of their pools. My own kids think it is absolutely delightful to be able to swim in (what is for us) the dead of winter. In fact, we intentionally build in time for the pools on our winter month trips for this reason.
There are also few domestic destinations I would rather be in February. It is generally too cold for me to enjoy the beach or the lake or hikes in the mountains during this particular month. Disney gives me warmth and plenty to do when there are few other options that appeal to me.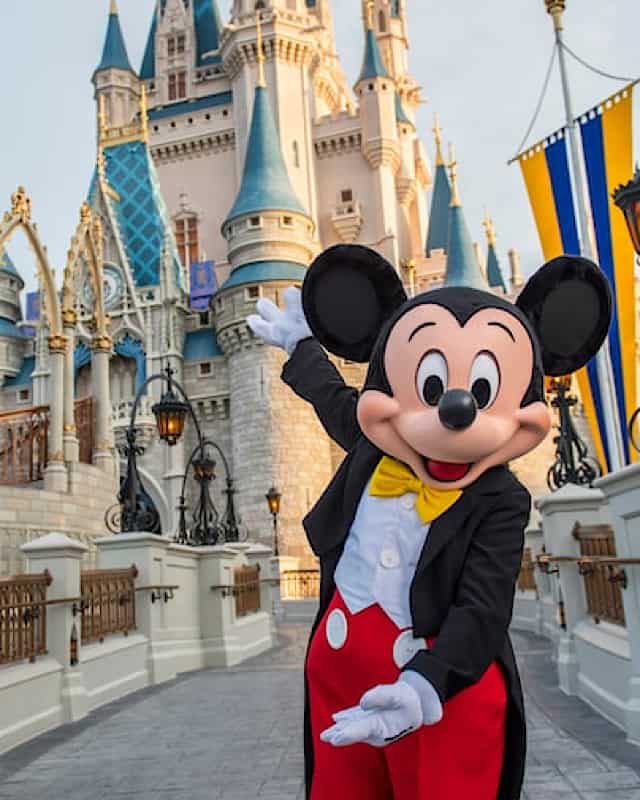 Overall, Disney can be fun any time of year. And I can find things to like about any month of the year. But for my part, I will go in February whenever I am able.
Have you ever been to Disney in February? When is your favorite time to visit? Let us know on Kenny the Pirate's Facebook Page, or join our Crew and continue the discussion.