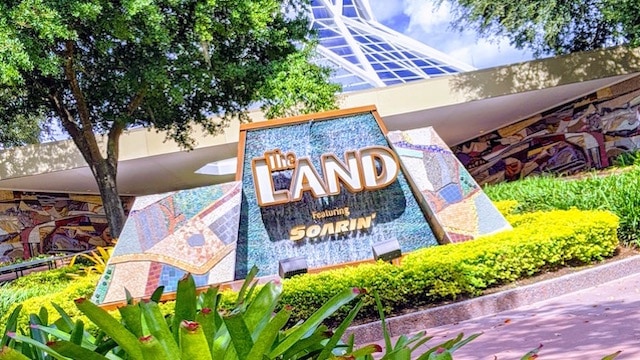 One of the restaurants located at EPCOT may be closing beginning next month. Find out how this may affect your upcoming trip.
Reduced Dining Options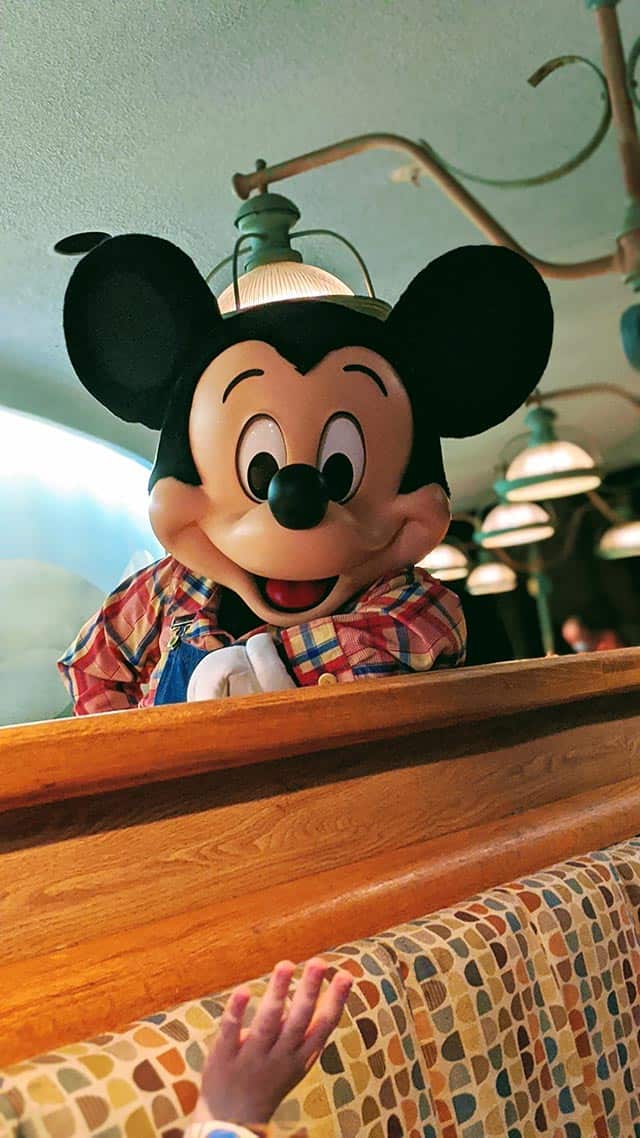 If you have taken a trip to Disney World or have been researching for an upcoming trip, you have likely noticed that not every restaurant is open like it was before the closure. Thankfully, many locations have reopened now that Disney is past the initial phase. The first month or two of the reopening left many Guests with a fraction of the options.
While we have seen many restaurants reopen, we also noticed a few closures. Most recently, La Hacienda de San Angel and Lotus Blossom, both located in EPCOT's World Showcase, reduced operating hours.
Additionally, Beaches and Cream closed its to-go counter, likely due to the fact that it was so popular physical distancing was near impossible.
New Closure Affecting EPCOT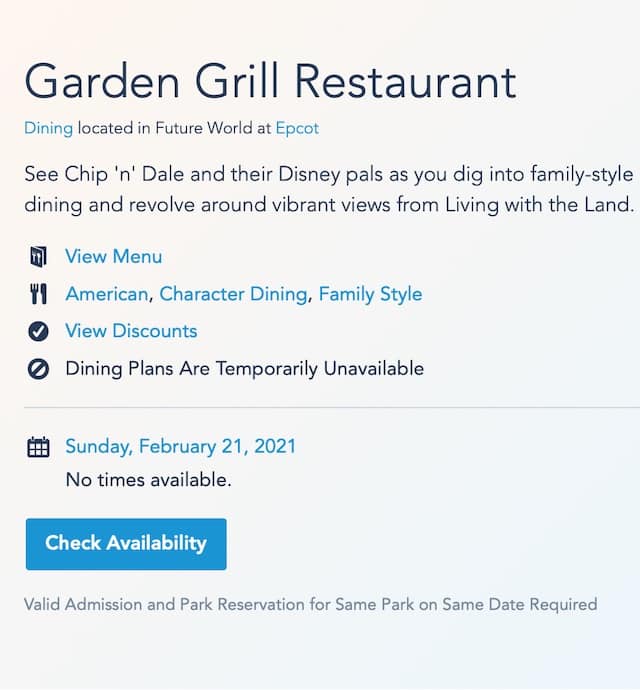 It appears as if Garden Grill is closing next month. If you take a look at the Disney World website calendar (pictured above), it shows no times available beginning February 21, 2021. The calendar ends on March 18, 2021 and the calendar still shows no times available.
Garden Grill is open for lunch from 11:30 am to 3:30 pm. Dinner is served from 3:45 to 7:00 pm.
The restaurant is not listed as being refurbished during this time, so why the closure?
Garden Grill offers one of the few rare character meals on Walt Disney World property (see the full list HERE). I doubt they would close it permanently for this reason alone. The restaurant does sit on a rotating platform so maybe there is an issue there that needs to be resolved, or maybe some of the scenes need to be fixed up. I do think this closure is just temporary.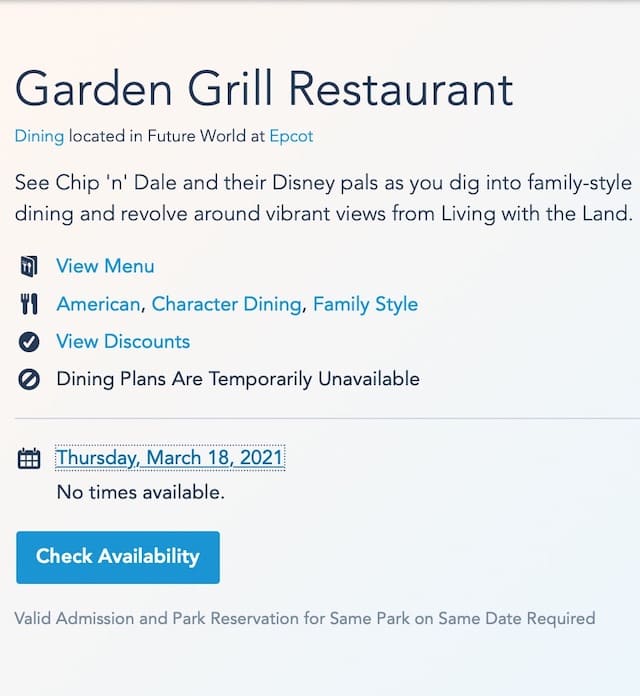 Either way, we will be sure to update you if the status of Garden Grill changes! In the meantime, check out Kenny's full review of Garden Grill with socially distant characters. You can view it HERE.
One of the most amazing parts about this restaurant is that it uses the produce sourced from the greenhouses you see while riding Living with the Land, which is located in the same building.
How will this closure affect your Disney plans?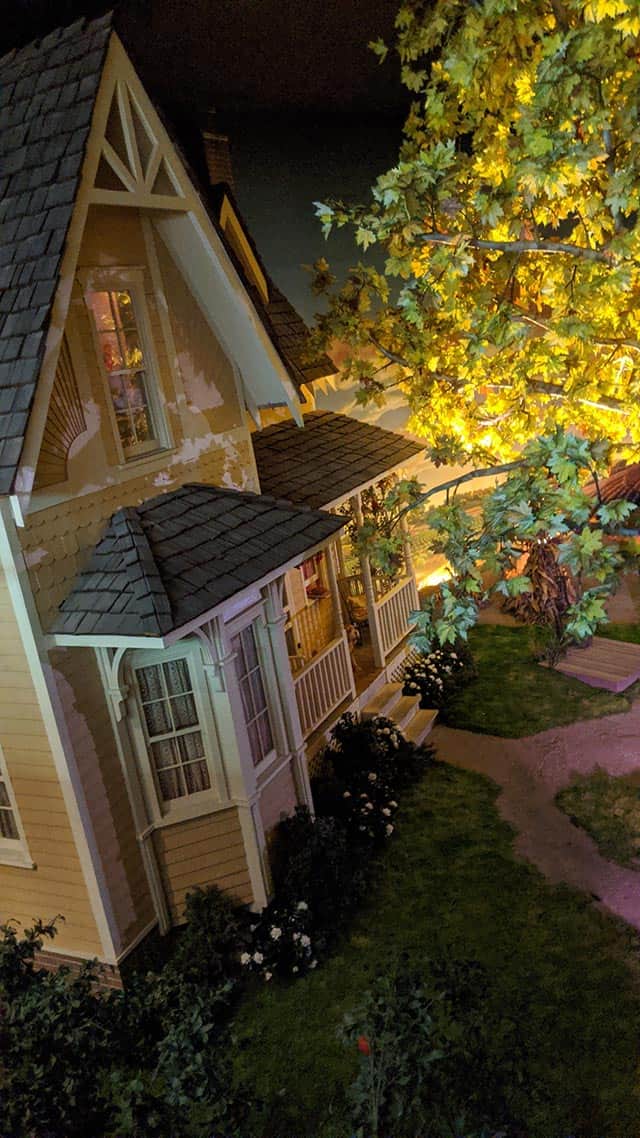 Garden Grill is the only character meal in EPCOT. So, if you had plans to see Chip & Dale and Mickey during this time you will need to make other arrangements. If you had your heart set on eating in The Land building, Sunshine Seasons is a quick-service restaurant offering a ton of options. You could easily spend a few hours in The Land riding Soarin', Living with the Land, and enjoying a meal at Sunshine Seasons.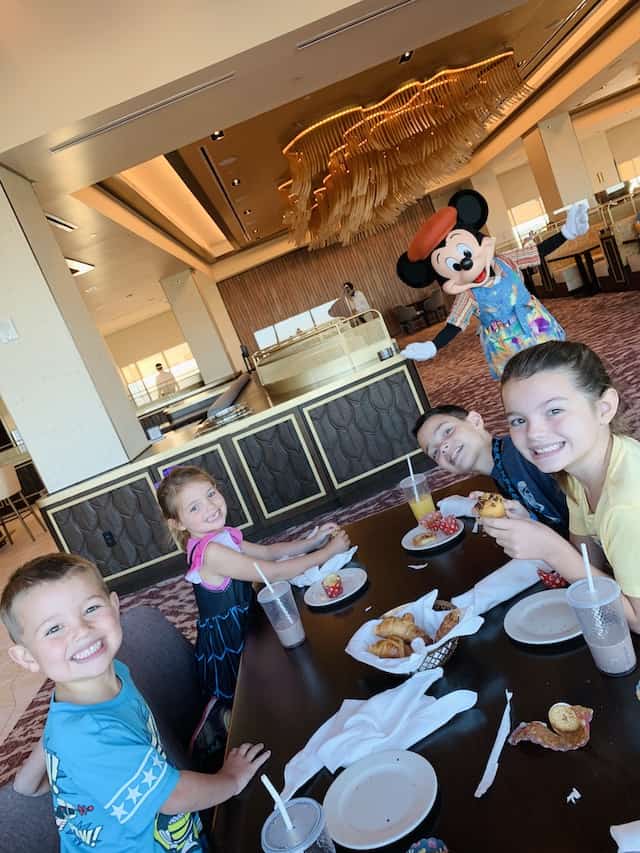 Additionally, you could enjoy a pre-park opening breakfast at Topolino's Terrace, which is located at Disney's Riviera Resort. While the meal doesn't offer a meet with Chip & Dale, Mickey and his friends are there in some very unique outfits. I love this restaurant so much I have had breakfast there twice as well as dinner.
Since EPCOT doesn't open until 11 am on most days, you could then ride the Skyliner to the park and not be rushed.
Do you have reservations for Garden Grill during this time? Let us know on Facebook.