My favorite movies are those created from books. Check out Disney's latest announcement on their latest book to screen projects!
My absolute favorite movies and television series are based on books! This includes three all new Disney projects announced on Investor Day: Percy Jackson, Willow, and Mysterious Benedict Society! All of these young adult book series make fantastic reads.
Disney+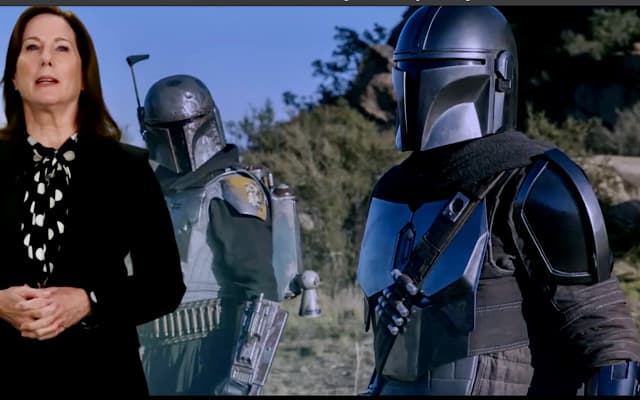 Additionally, we're excited about all of the new releases announced on Disney Investor Day. Many new movies will air directly to Disney+, while others may simultaneously release on Disney+ and theaters.
"DISNEY+ HAS ESTABLISHED ITSELF OVER THE LAST YEAR AS THE STREAMING HOME FOR A DIVERSE SLATE OF HIGH-QUALITY CONTENT FEATURING BELOVED FRANCHISES, STORIES AND CHARACTERS,"

RICKY STRAUSS, PRESIDENT, PROGRAMMING AND CONTENT CURATION, DISNEY+ AND HULU.
Check out recently released January content coming to Disney+ here. Plus, Star Wars series and upcoming Lucasfilm projects can be found here. We've included sneak peak videos! In addition, there's a ton of new Marvel Universe projects in the works. I can't decide if I'm more excited about upcoming Star Wars or Marvel projects. What are your thoughts?
Percy Jackson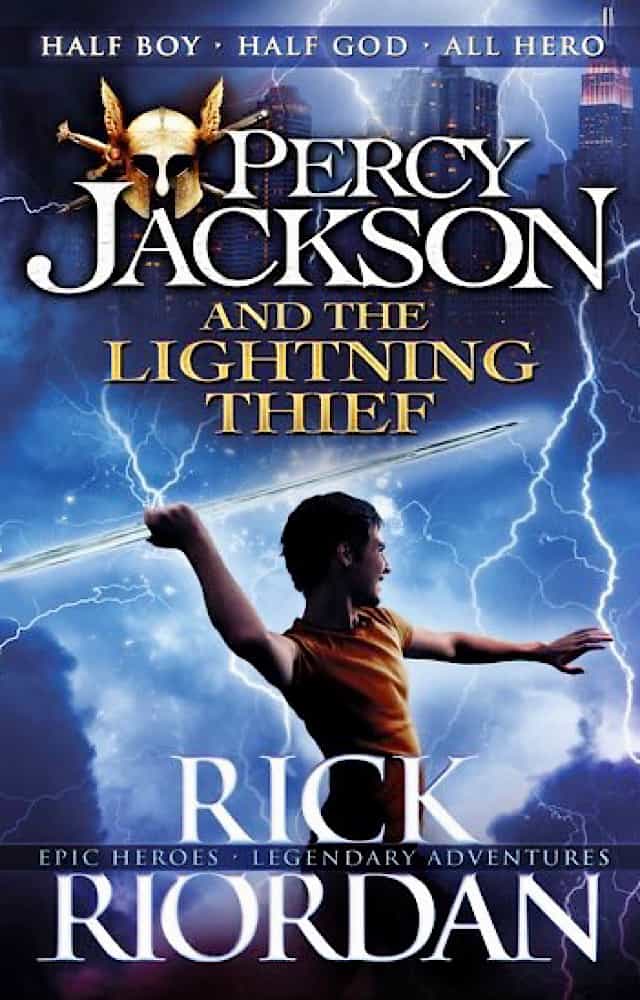 My daughters and I thoroughly enjoyed reading the entire Percy Jackson series when they were in middle school. The book series follows the adventure of a troubled teenager, Percy Jackson.
Early in the book, he is startled to discover he's the son of the Greek god Poseidon. As a result, Percy attends demi-god training camp where he quickly learns to control his powers.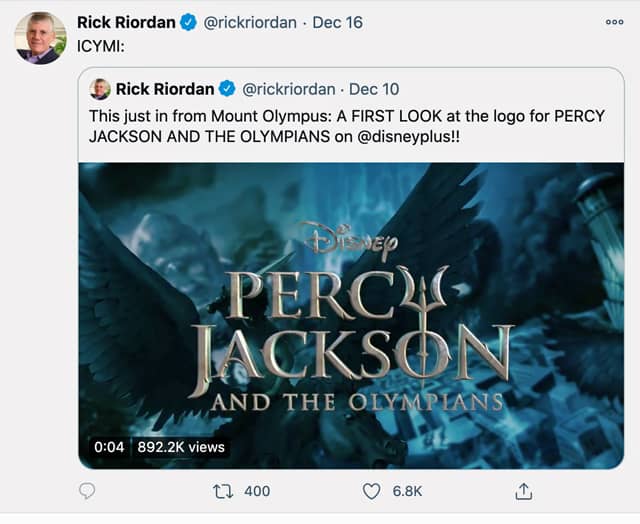 These books follow Percy and his friends battling against various villains, such as Hades, god of the Underworld. Warning, these books are quite addictive! The story twists and turns, along with the carefully developed characters, make this series a must read.
Then, in 2010, the first movie based on this series was released: Percy Jackson and the Olympians: The Lightning Thief. We were so excited about this movie release. However, after watching it, our enthusiasm turned cold. Not only did it not align with the book, but it was mediocre at best. So many of the book details were simply omitted. This was such a missed opportunity!
"SO, IT TAKES ME 6-12 MONTHS JUST TO WRITE A NOVEL ALL BY MYSELF. MAKING A TV SHOW IS INFINITELY MORE COMPLICATED, ESPECIALLY With UNKNOWN FACTORS LIKE THE PANDEMIC IN PLAY. WE ARE STILL IN THE EARLIEST STAGES OF WRITING, WHICH WILL TAKE MONTHS. MOST OPTIMISTIC GUESS 2 YEARS? MAYBE?"

RICK RIORDAN (@RICKRIORDAN)
Then, Disney purchased rights to the books and movies! In addition, Rick Riordan, the author, is working with Disney to create the new movie. This ensures the Disney+ series will add the wonderful book details. I am thrilled this book is receiving the attention it deserves! Hopefully, it will be released in 2022.
Willow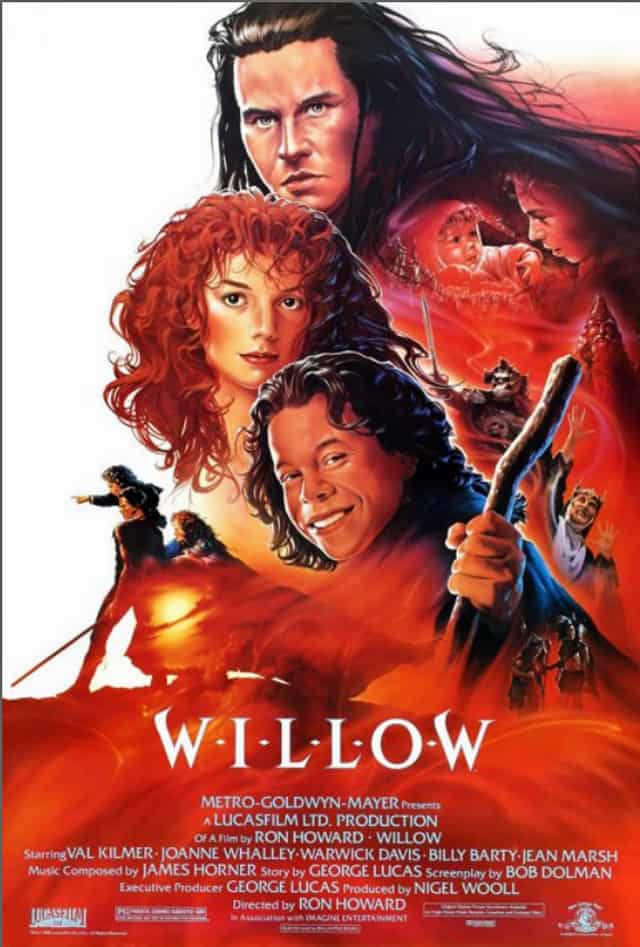 Unlike the others, Willow was released as both a movie and book series in 1988. Interestingly, Willow was written and produced by George Lucas. It was directed by acclaimed filmmaker Ron Howard. In Willow, actor Warwick Davis landed his first leading role.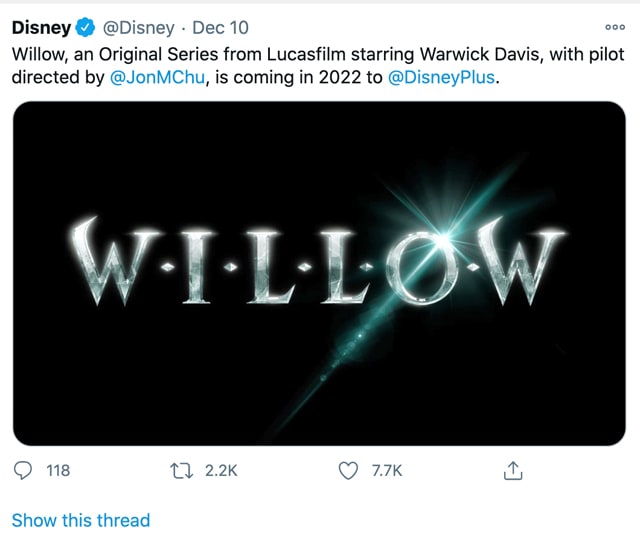 Like Lucas' other projects, Willow featured cutting edge digital technology. On Disney+, Willow will be released as a series.
Willow's Disney+ release is 2022.
Willow Ufgood, a kind farmer, finds a lost baby girl. Then, he discovers a prophesy of this baby ending the rule of the evil Queen Bavmorda. As you can imagine, this deeply disturbs the evil queen. Will sets out on a noble adventure to return the child to her people. Encountering all sorts of creatures and characters along the way, Willow finds companionship, battles villains, and develops sorcerer skills.
Source: https://www.lucasfilm.com/productions/willow/
Mysterious Benedict Society!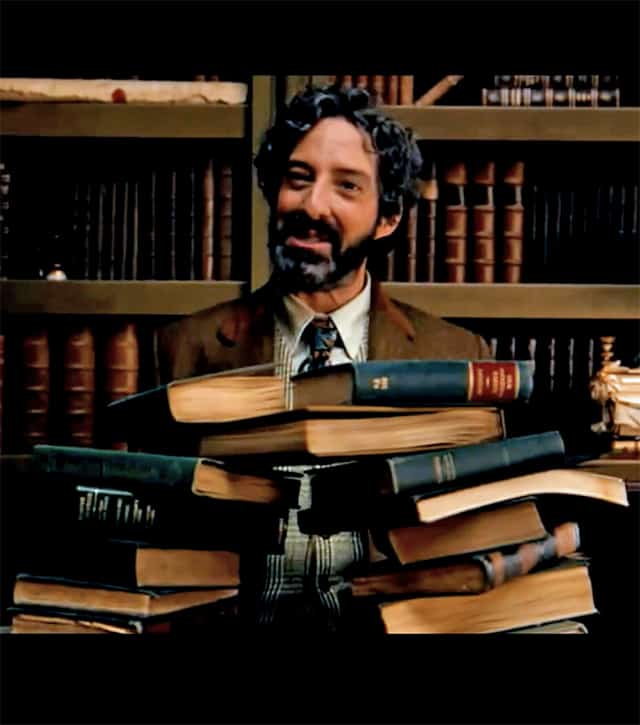 Unlike Willow and Percy Jackson, Disney+ will be the first televised version for this mysterious book series.
The Mysterious Benedict Society begins with a strange newspaper advertisement seeking gifted children. As a result, dozens of children respond to take a series of mysterious tests. However, these tests select only the most intelligent and resourceful children. In the end, four special children join this secret society.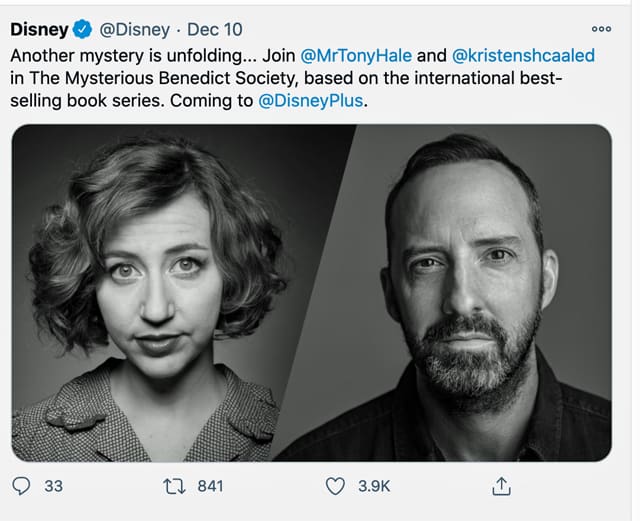 To complete secret missions, children go undercover at the Learning Institute for the Very Enlightened. As a result, they quickly discover the only rule is that there are no rules. These brave children face physical and mental trials beyond their wildest imaginations. To succeed, they're forced to cooperate with one another, which is challenging for these gifted children.
Finally, Mysterious Benedict Society is produced by 20th Television, part of Disney TV Studios, as an eight-part Disney+ series. It's currently shooting in Vancouver, Canada. This series looks fun and quirky. I can't wait for its release!
Trenton Lee Stewart is the author of the award-winning, bestselling Mysterious Benedict Society book series.
What do you think of these new releases? Also, have you read any of these novels? Please share your thoughts below or on our Facebook Page.
Are you planning a vacation? Reach out to our trusted travel agency sponsor Authorized Disney Vacation Planner
Mouse Class Travel
!