If you are planning to dine at Disney today and beyond, heads up! Disney has announced that one location will no longer be a dining option!
Disney Dining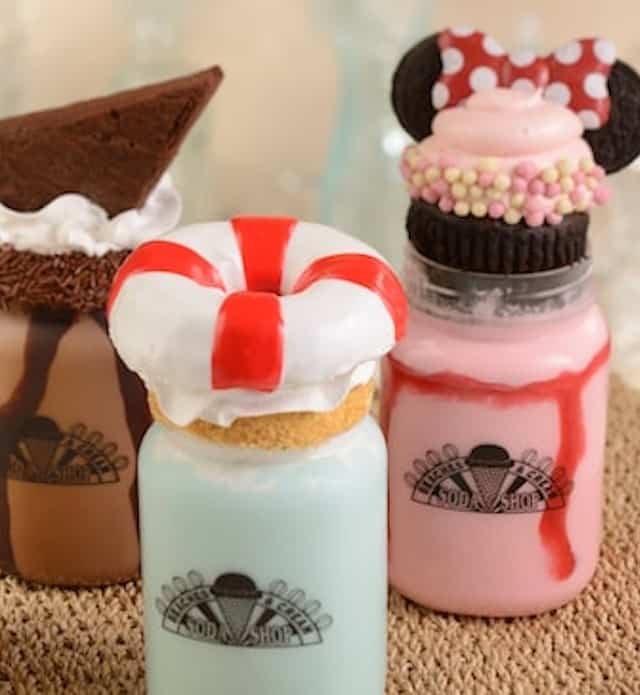 When Disney World first reopened from its long term closure during the pandemic, it did so with limited dining availability. Since then, guests have watched, as little by little, some of our favorite locations have come back to life!
For example, guests have welcomed back dining at places such as Crystal Palace in the Magic Kingdom! You can check out the reopening announcement as well as news of some of to other returning locations here.
But the news hasn't been entirely positive. On the flip side, some fan favorites are experiencing long term changes.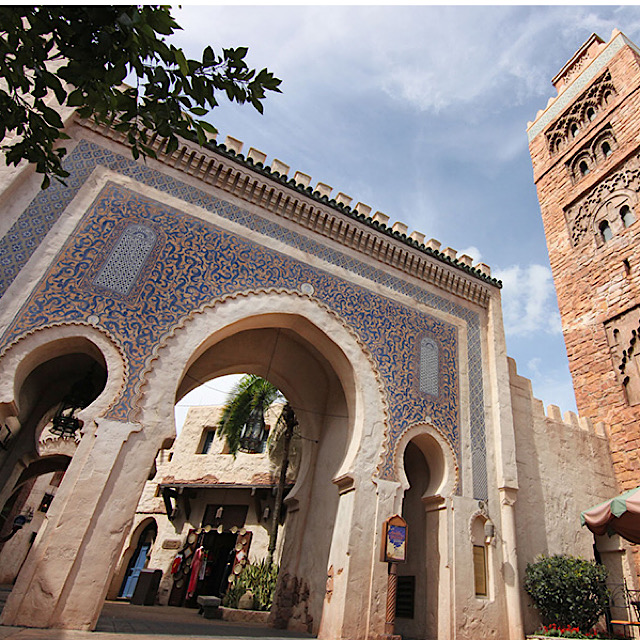 The entire Morocco Pavilion, for instance, is entering a phase of new management and big changes. You can read the full story here.
And now, news is rolling in of closures. Today, Disney quietly announced the closure of one of it's quick service locations.
Beaches and Cream To Go Window
Today, the Walt Disney World Website posted some not so good news. It states Starting December 20, the Beaches & Cream Soda Shop to-go counter will be unavailable.
There is no reasoning listed behind the closure. There is also no indication of whether the location will ever return.
The Beaches and Cream To Go Window opened earlier in the year at Walt Disney World's Beach Club Resort. It provided guests with a way to grab a sweet Beaches and Cream ice cream creation without the need of an advanced dining reservation.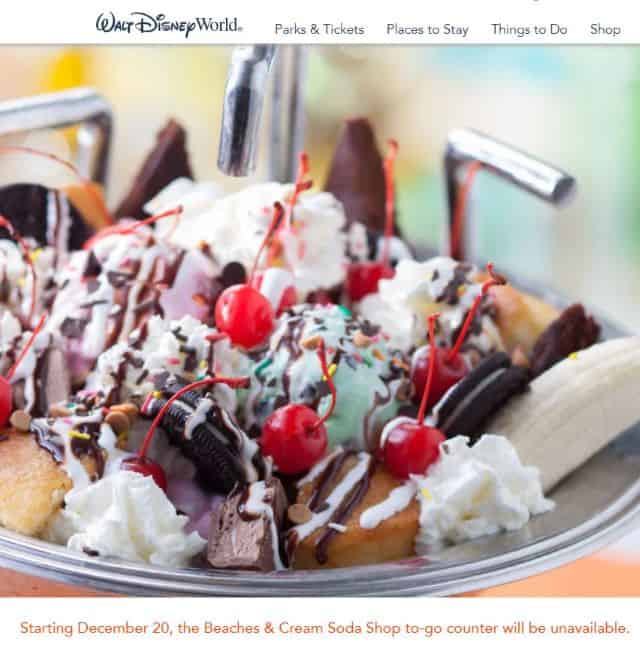 Starting December 20, the Beaches & Cream Soda Shop to-go counter will be unavailable.
However, now guest wishing to enjoy one of the delicious treats will need to visit the restaurant's main dining room. While Beaches and Cream is lovely, guests will surely miss the flexibility of the walk-up option.
Alternative Options At Beach Club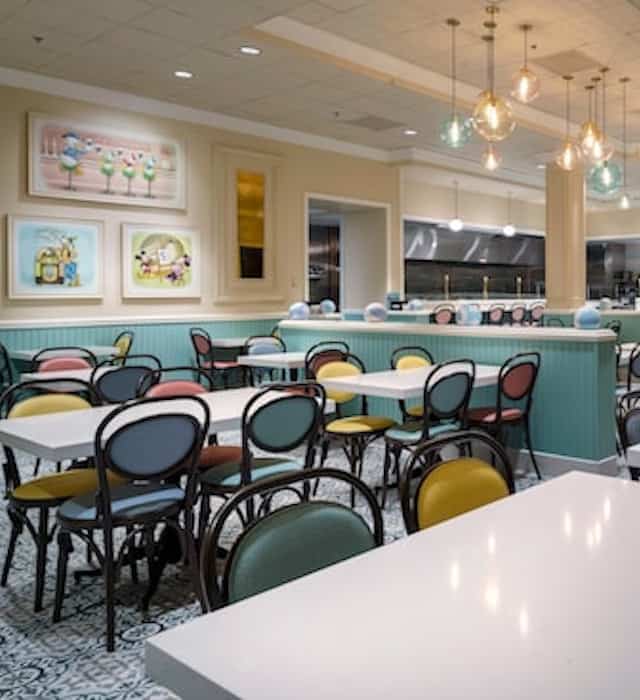 If you are traveling to Disney's Beach Club Resort starting today, December 20, 2020, and you had plans to grab ice cream on the go, you will need to adjust those plans.
As I mentioned, the main Beaches and Cream location is open and boasts a full menu. However, reservations can be hard to come by since it is a relatively popular location. For a full review of Beaches and Cream, click here.
Additionally, the Beach Club Marketplace is open. While it does not serve ice cream, it does offer a variety of interesting seasonal dessert creations that your party might enjoy including a miniature version of the gingerbread carousel.
If you are considering a trip to Disney, and you aren't quite sure whether Beach Club right for you, you can check out a full review of what it is like to stay right by clicking here. You can also click here for a full guide to the resort.
Will the closure of the Beaches and Cream To Go Window affect your plans. Let us know on Kenny the Pirate's Facebook Page, or join our crew and continue the discussion!