Imagine this situation: you leave Hollywood Studios to head to EPCOT. While at EPCOT you find out that Hollywood Studios is now at capacity. Can you still go back to Hollywood Studios? Disney answers this question for us!
Park hopping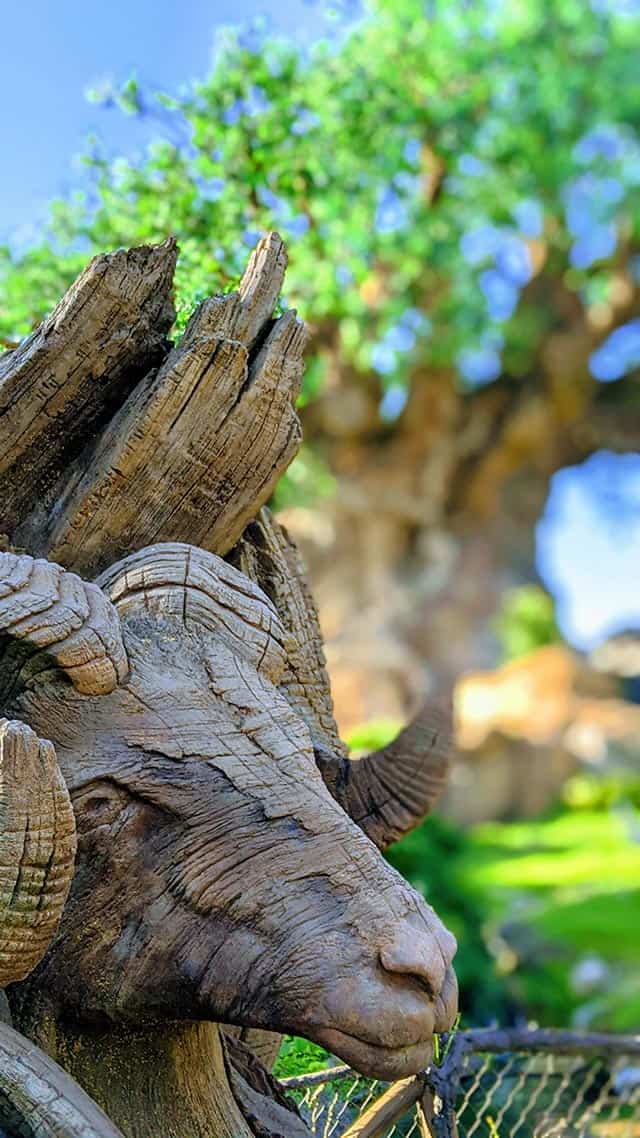 If you've been following along the past few days, we have been highlighting the return of park hopping. There are some new rules and changes to transportation options for park hopping.
To recap:
You must have a park pass for the first park you wish to enter AND enter that park. Park hopping begins at 2 pm and ends at park closing.
You must have a valid ticket or pass with park hopper benefits. Cast Members will be checking this prior to boarding busses.
Speaking of transportation, park-to-park busses are available. However, the EPCOT monorail line is still unavailable.
There is a hotline number Guests can call to check park capacity before leaving the park. Additionally, you can park hop to all four theme parks in one day. There is no limit!
More about capacity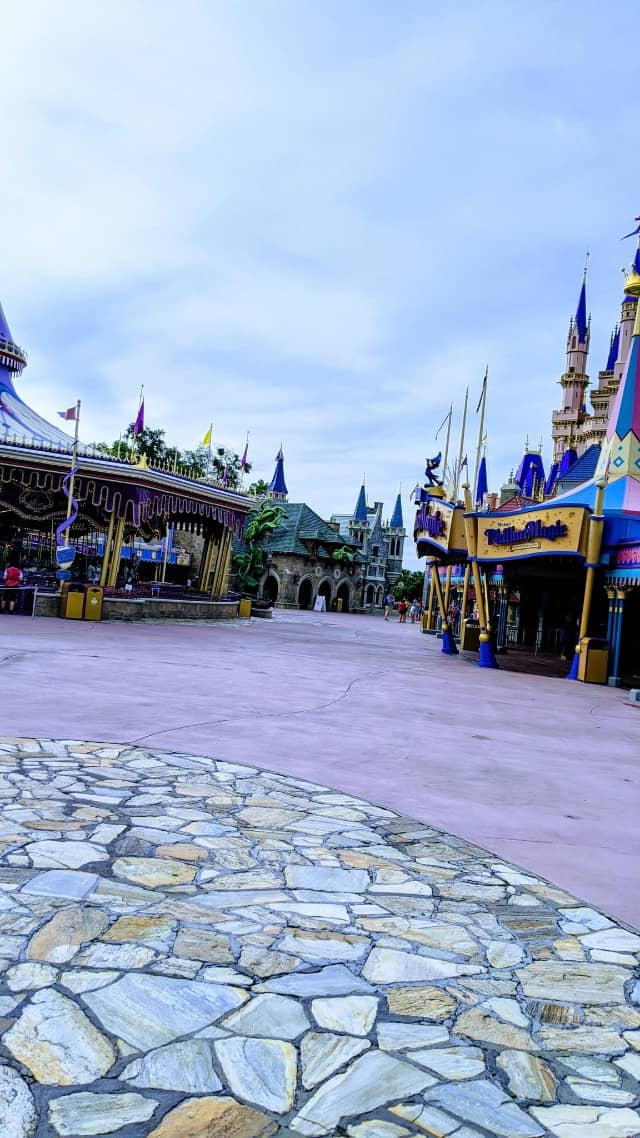 The park capacity issue seems to really throw a wrench into the return of park hopping. Now only did Disney go back to the 90s with a phone number hotline, but since capacity is limited right now, many folks are worried about being able to enter the parks.
For what it's worth, Disney seems to only hit capacity on busy holiday weekends so if you are visiting during a non-busy time of the year during the week, you probably won't run into any issues.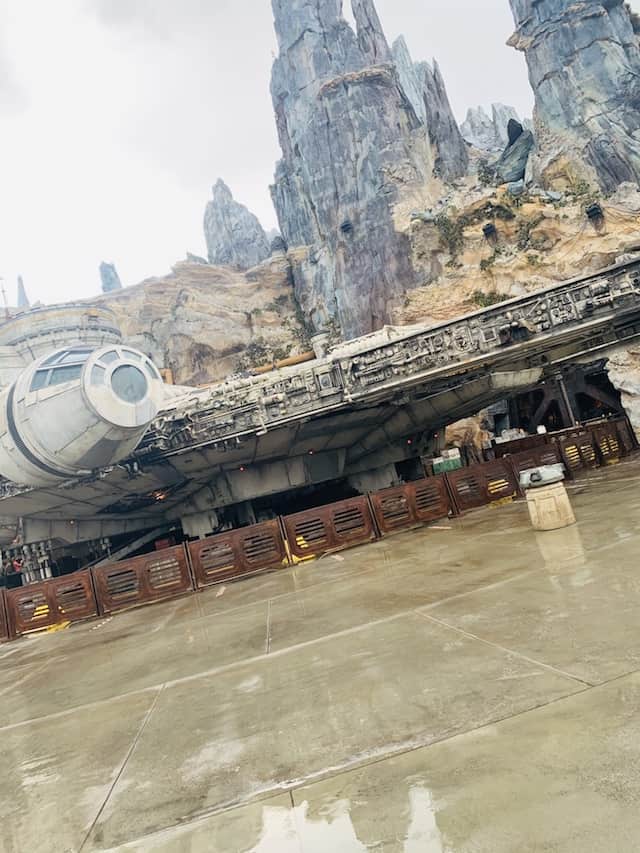 However, if you are visiting during a busier time, you may run into hiccups. Many have wondered if they would be able to re-enter their first park of the day (the one they have a park pass for) if that park hit capacity while they weren't in the park.
A Disney Guest Relations Coordinator confirmed Guests can leave the first park, visit another park, and later return to that first park. This comes directly after her replies about park availability. Check out the replies under a tweet from @BrookeGMcDdonald: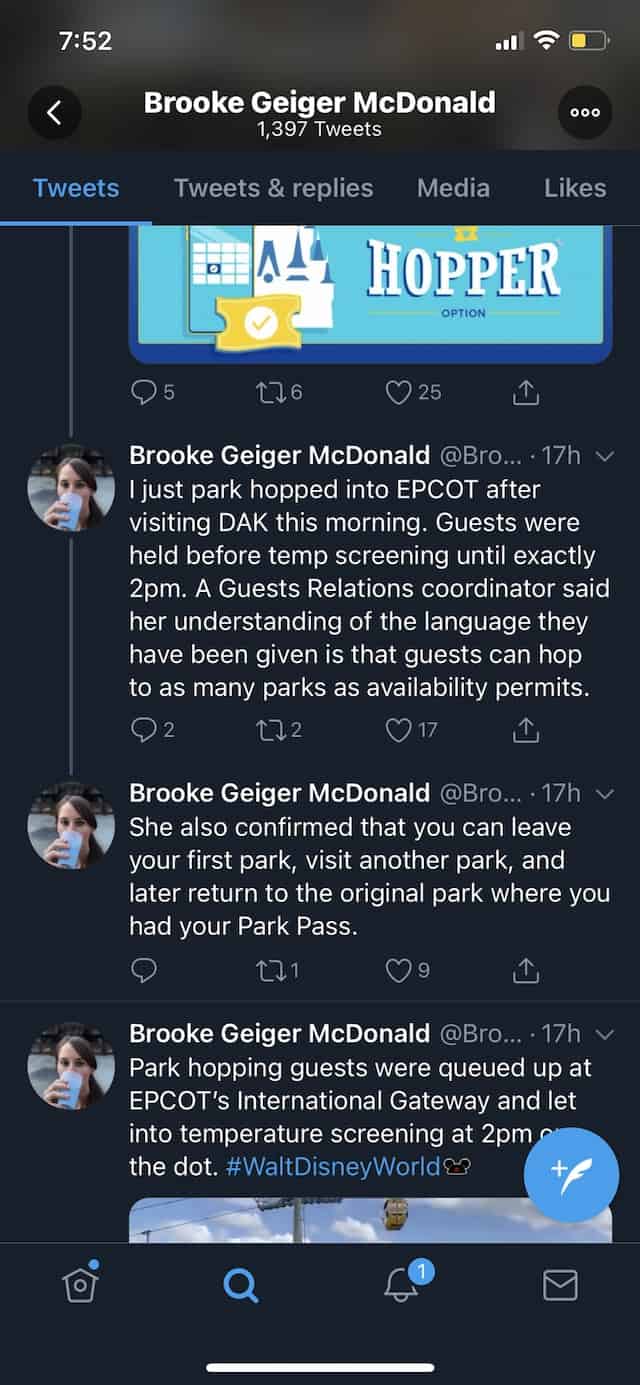 Here is how I (Monica) think Disney World is handling park hopping.
Capacity is maxed at 35% at the moment. Say, for example, Disney's Hollywood Studios park pass reservations are at 25% filled for any given day day. I think Disney will only let in an additional 10% of whatever their maximum number is, making the total number of people who can be in that park the entire day (not just any given moment) 35%. This would allow those with park passes the ability to come and go as they please – whether that be leaving the park to head to another one or to take a break back at the resort.
So, if you are worried about re-entering your first park when it's at capacity, I don't think you will have much to worry about. Stay up to date with all the latest Disney news and planning tips by following us on Facebook and subscribing!