Breakfast is the most important meal of the day, and Guests visiting Disney's Hollywood Studios will have one more location to enjoy for this important meal. Check out which location is now open and what is on their menu.
Limited Menus and Dining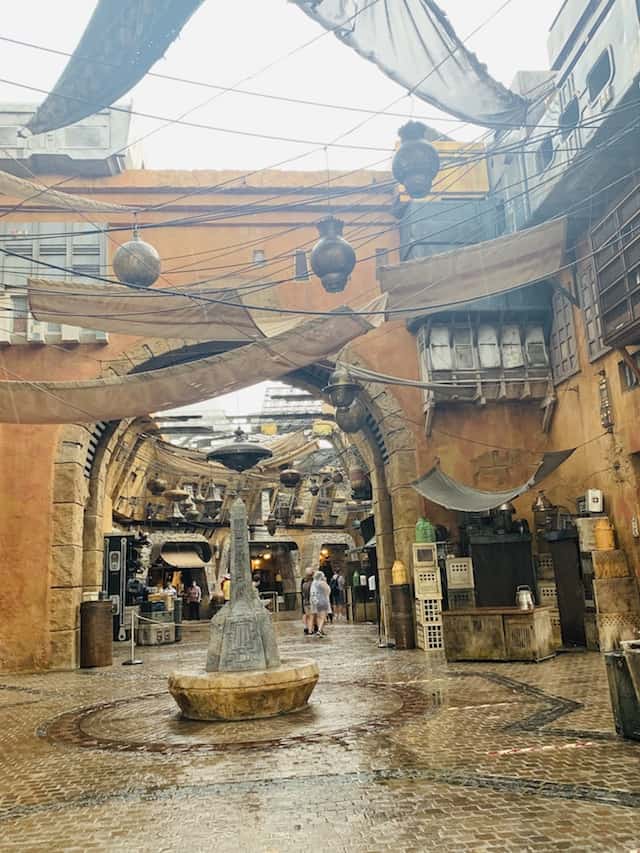 With the phased reopening of Walt Disney World, only select dining and retail locations were available. We shared dining locations that would reopen in July. As soon as Guests were busy making their touring plans, many of these locations were closed almost as quickly as they reopened.
This was in large part due to the reduced capacity of Walt Disney World attendance in an effort to maintain proper social distancing. Guests were introduced to the Park Pass Reservation system. This system helped to monitor how many Guests were admitted into each Disney Park.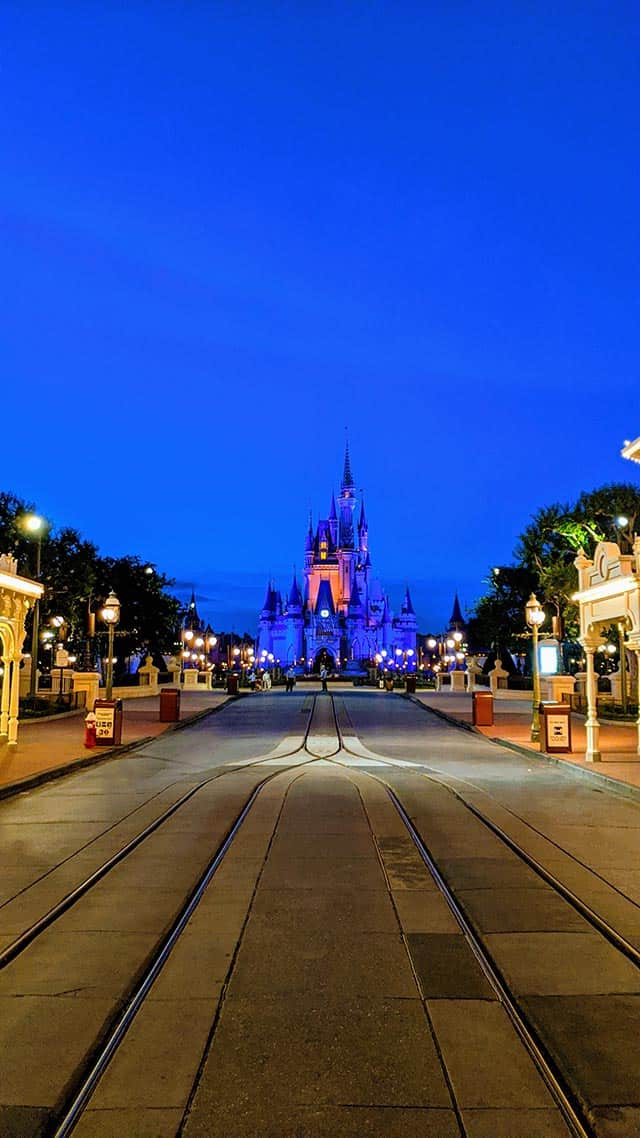 In Florida, Governor DeSantis has removed restrictions from theme parks that would limit Guest capacity. DeSantis has even encouraged Walt Disney World and Universal Orlando to open their theme parks up to 100%.
Many Guests have shared long wait times and that the Parks are much more congested than as pictured in July and August. With the added Guests capacity many Guests were curious when additional dining and retail locations may reopen to accommodate the additional Guests.
Disney's Hollywood Studios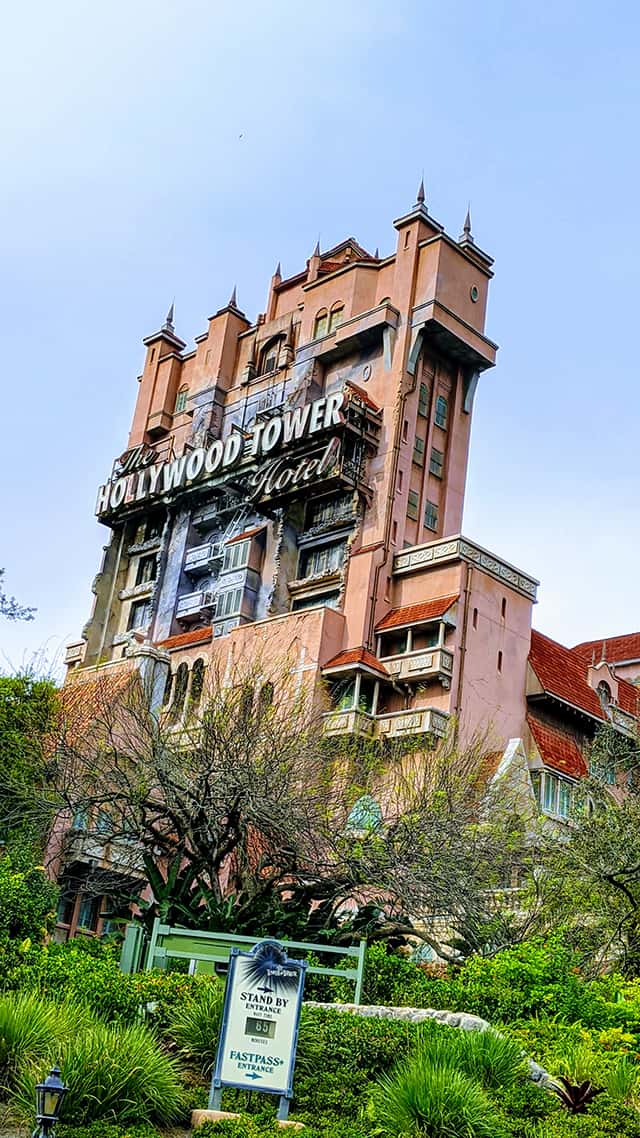 Over the past several months, we have been excited to be able share additional dining locations for Disney's Hollywood Studios. Character meals offer reimagined magic, and Hollywood and Vine is a great way to say "Hey" to your Mickey and his pals.
The ABC Commissary reopened with a great new menu. Check out of the new yummy items HERE. There are several other restaurants available for Guests to enjoy at Hollywood Studios.
50's Prime Time Cafe
Anaheim Produce
Backlot Express
Baseline Taphouse
Coffee, Espresso, and Pastries
Docking Bay 7
Hot Fresh Popcorn
Ice Cream Bar Carts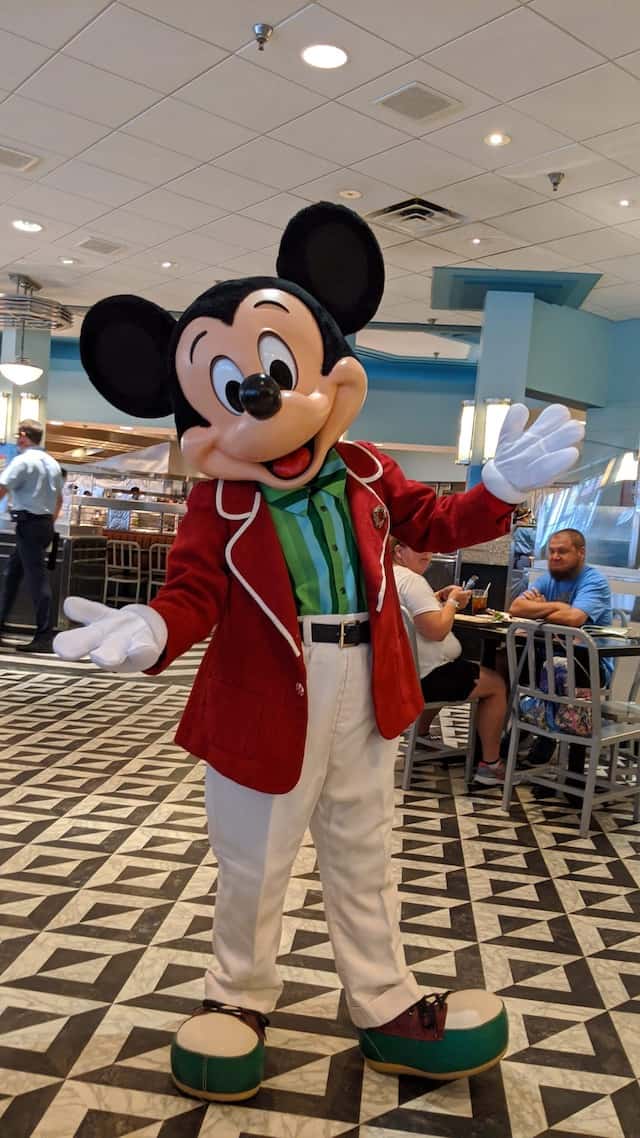 Milk Stand
Oga's Cantina
PizzeRizzo
Pretzel and Churro Cart
Ronto's Roasters
Rose's All American Cafe
The Hollywood Brown Derby
The Trolley Car Cafe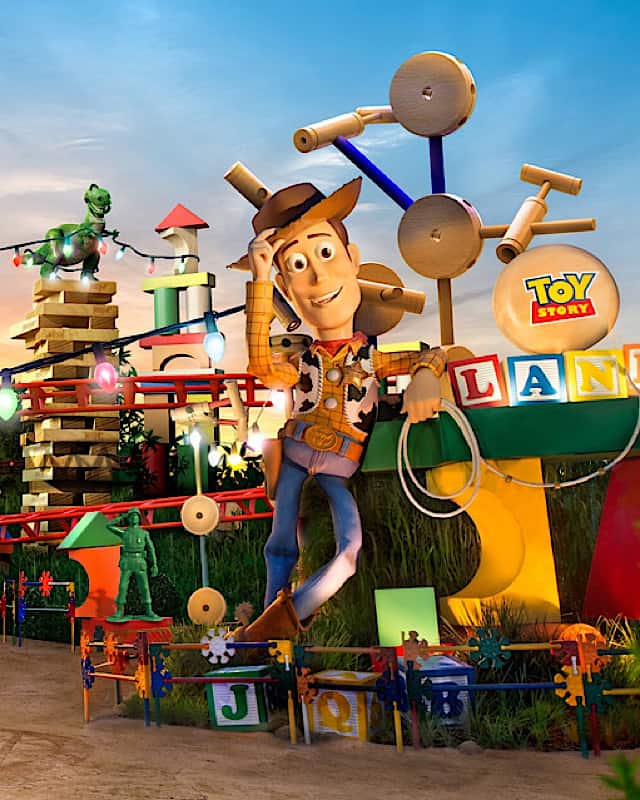 We were also very excited to learn that Woody's Lunchbox would be reopening. Unfortunately this was to only be for lunch and dinner, and this would be with a limited menu. This was great news for all of those Guests visiting Toy Story Land, but many Guests were sad to miss the great breakfast options at Woody's Lunchbox.
the character locator app is always updated with dining locations and their new menu options.
Woody's Lunchbox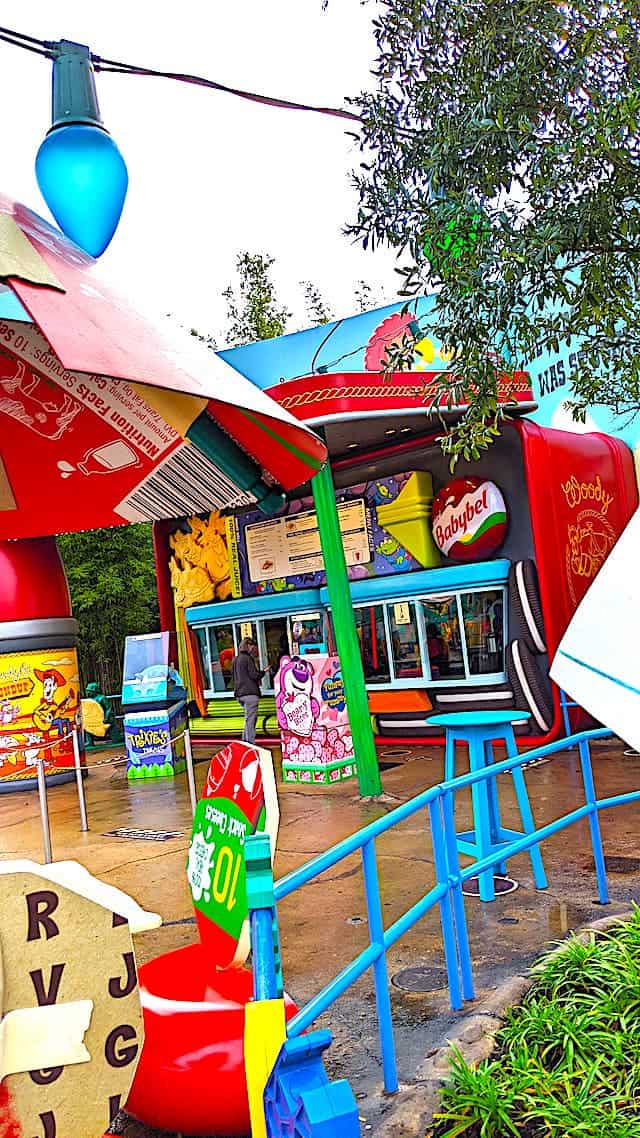 This morning our favorite Kenny the Pirate visited Toy Story Land and what to his wondering eyes did appear, but a Woody's Lunch Box shop opened for breakfast? That's right, this morning without any announcement Woody's Lunchbox was opened for breakfast.
The Cast Member shared that they are only serving breakfast bowls, but on the menu sandwiches were also listed. This breakfast option is only avaialbe through Mobile Ordering on your My Disney Experience app.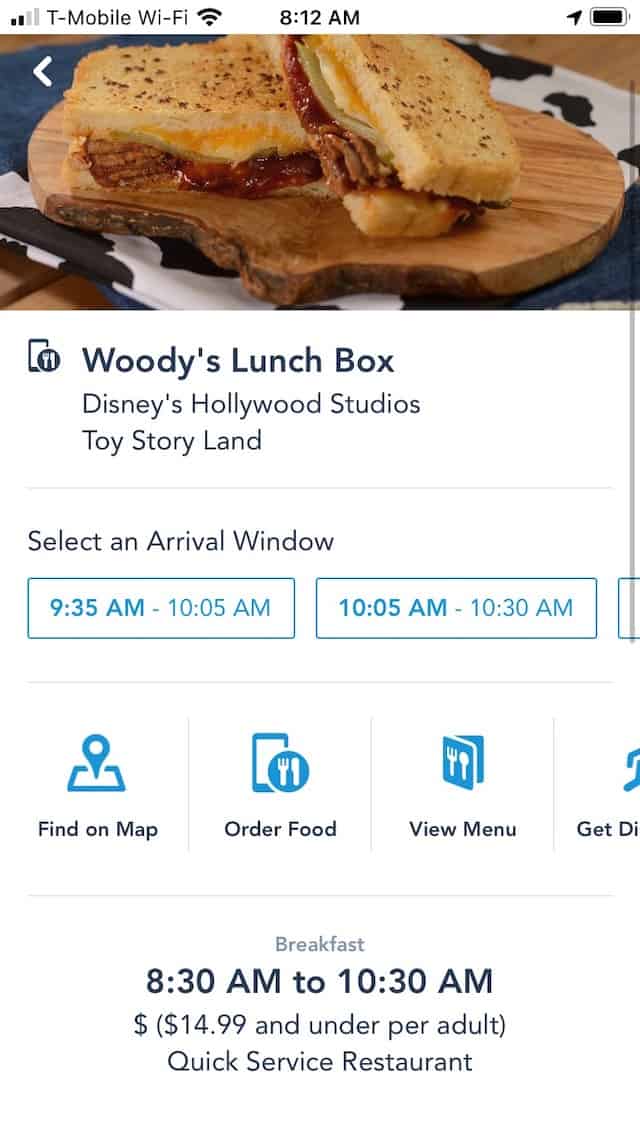 On the Mobile Ordering site it shows the Breakfast Specialties including the Breakfast Bowl with Potato Barrels smothered in Brisket Country Gravy and also the Kid's Breakfast Bowl.
Missing from the menu is still the S'mores French Toast Sandwich. This is an AMAZING breakfast option that we hope will soon return. At this time we are uncertain if Woody's Lunchbox is only open for breakfast on the weekends and if this will be during the holiday season only.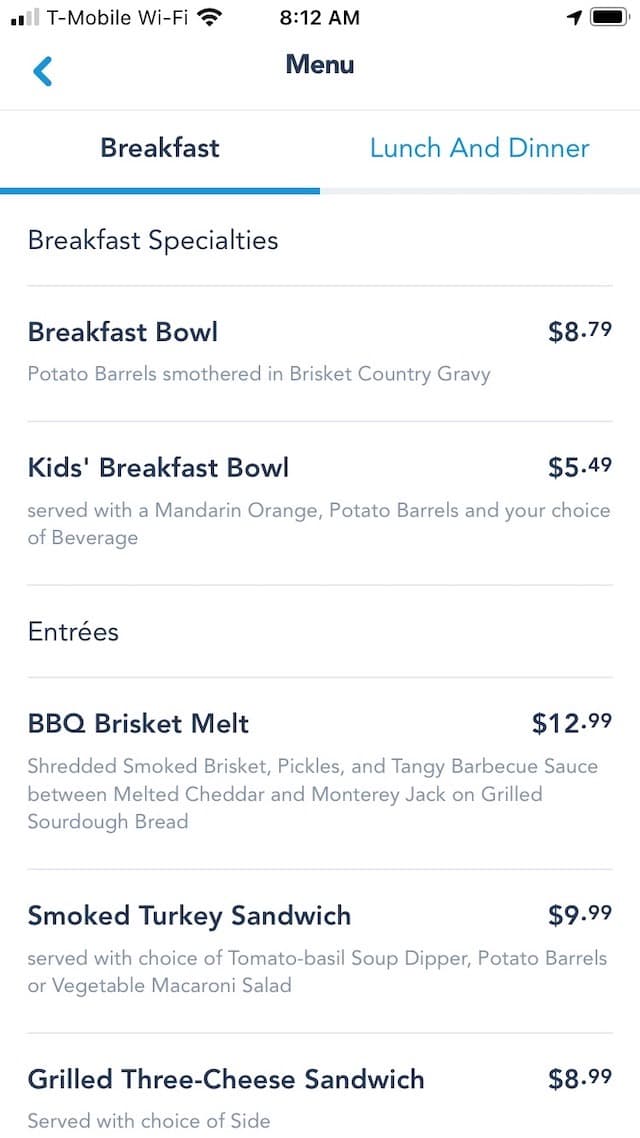 woody's lunchbox is open for breakfast. At this tme We are not sure if this is only due to weekend holiday crowds.
We are hoping that Woody's Lunchbox will continue to be open for breakfast even after the holiday season has passed. Have you visited Woody's Lunchbox before? What was your favorite menu item? What dining location do you hope will reopen next? Share your thoughts with us on our Facebook Page.