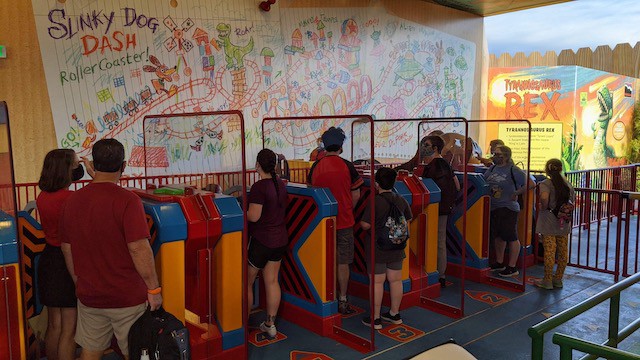 More Disney World attractions removed physical distancing on the ride vehicles. Would you still visit the parks with these relaxed standards?
Physical distancing on rides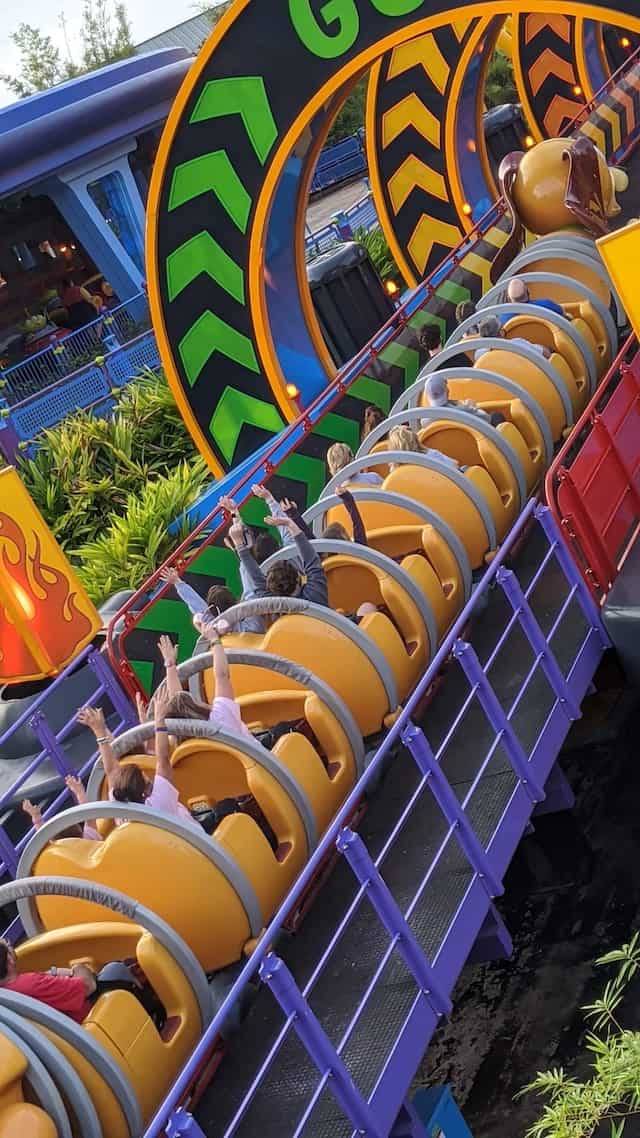 With Disney World's reopening, so many changes had to take place in order to keep Guests physically distanced from one another. We see markers in queue lines showing Guests where to stand. Parades and nighttime entertainment do not take place in order to discourage crowds from gathering. Even tables in restaurants are marked as unavailable.
When physical distance cannot be maintained, plastic or cloth dividers have divided Guests. These were first noticeable on the monorail and Kilimanjaro Safari for the reopening. We have since see some type of divider on attractions like Rise of the Resistance and Mickey and Minnie's Runaway Railway.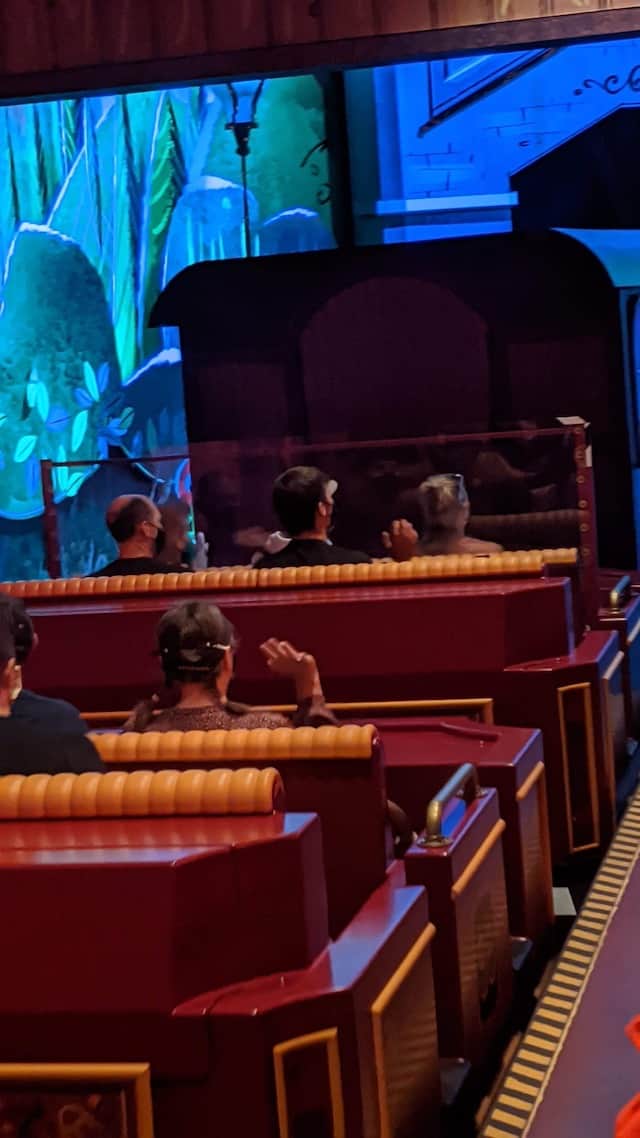 To go even a step further, Disney placed only one party per ride vehicle or skipped rows to ensure Guests would remain distanced. All of these efforts have kept Guests at a reasonable distance from each other as best as possible.
It seems that is changing, though.
Hollywood Studios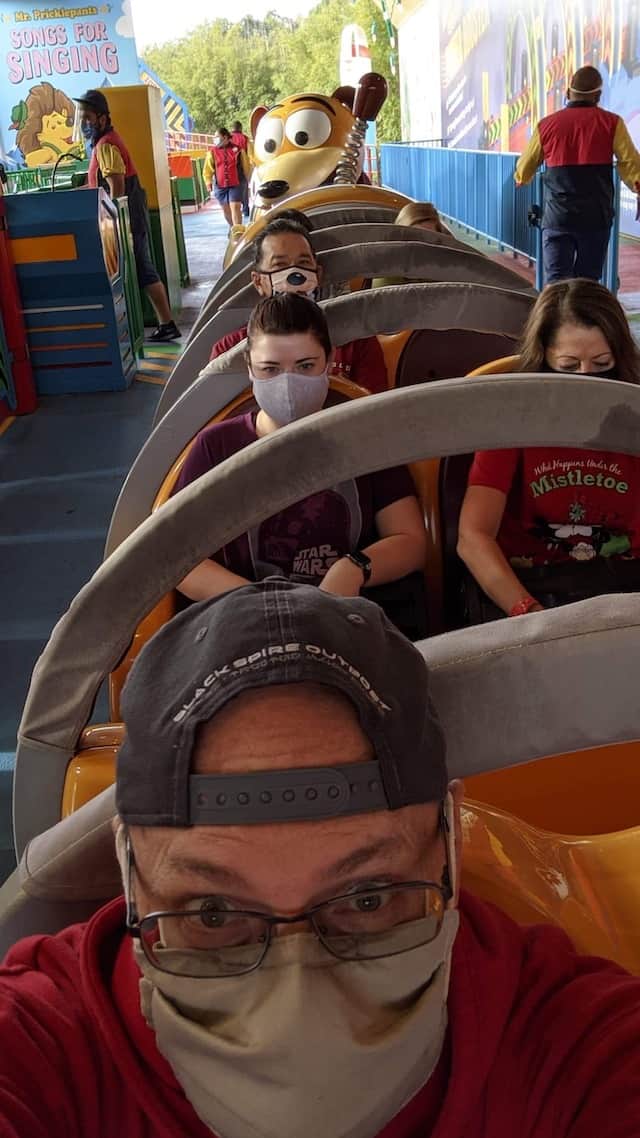 Kenny the Pirate is at Hollywood Studios today, and he shared these photos of the boarding process for Slinky Dog Dash. Slinky Dog is the most popular ride in Toy Story Land and boasts some of the longest wait times in the entire park.
Previously, Cast Members were loading every other row to maintain distancing between parties. Now, Guests are loaded into every row.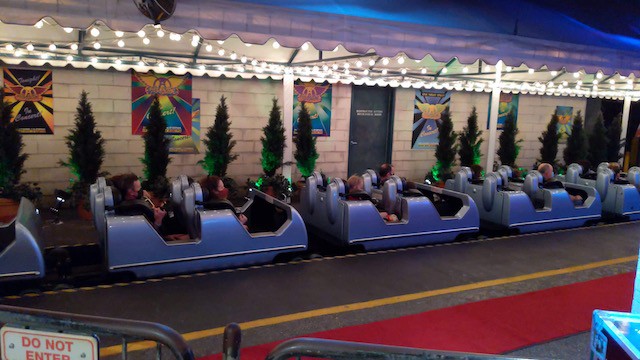 We have also learned that Rock 'n' Rollercoaster also loads every row now. This comes shortly after Expedition Everest at Disney's Animal Kingdom removed physical distancing on the ride.
Why the change?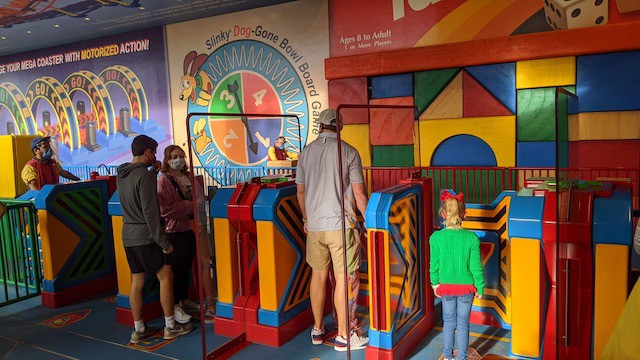 Is this due to the increase in holiday crowds? Or, has Disney been given clearance from local governing officials? We are told this green light came from county officials, and it could not have come at a better time.
The holidays are one of the busiest times of the year, and wait times are increasing every week as Disney ramps up for one of the most insane weeks of the year. By loading every row, more Guests can get through the queue at a faster pace.
Does this change make you nervous to visit Disney World? Do you prefer the physical distancing on rides or not? Let us know on Facebook!