A recent menu update may point to a possible reopening of Woody's Lunch Box! But, it looks like something major will be missing if that happens…
Woody's Lunch Box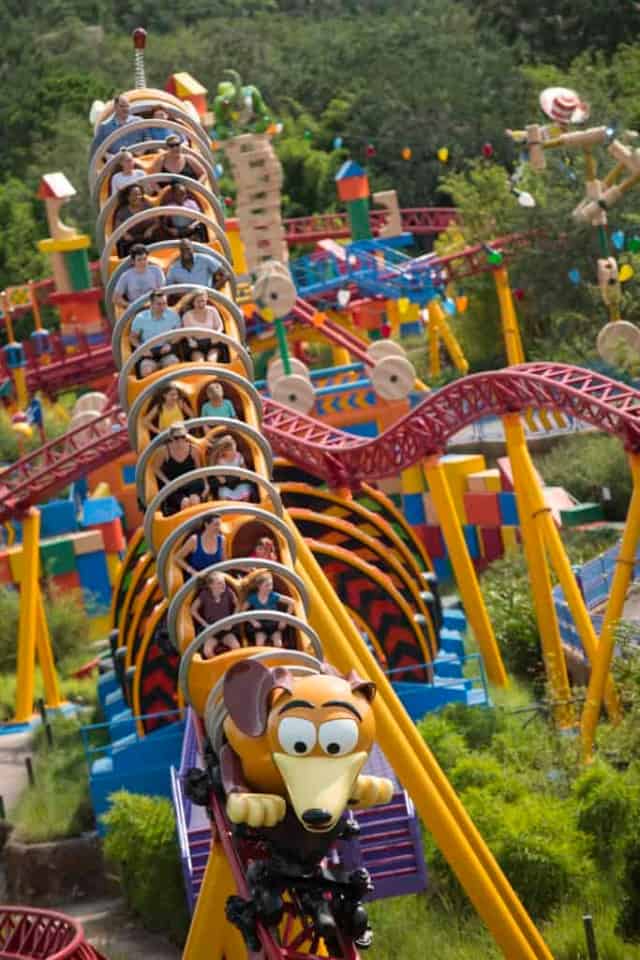 Woody's Lunch Box is a quick-service outdoor restaurant located in Toy Story Land. It opened with the rest of the adorable toy-sized backyard back in June of 2018.
Before the parks closed in March, breakfast, lunch, and dinner were all available here. It was a rather popular restaurant being the only food option in Toy Story Land. Due to its popularity, it was rather hard finding a table to eat! I loved the food, didn't care for the seating situation.
However, Woody's Lunch Box has not reopened. This has been quite common around the Walt Disney World Resort – many of our favorites have remained closed. Fortunately for us, many restaurants are beginning to reopen.
Is Woody's Lunch Box Reopening?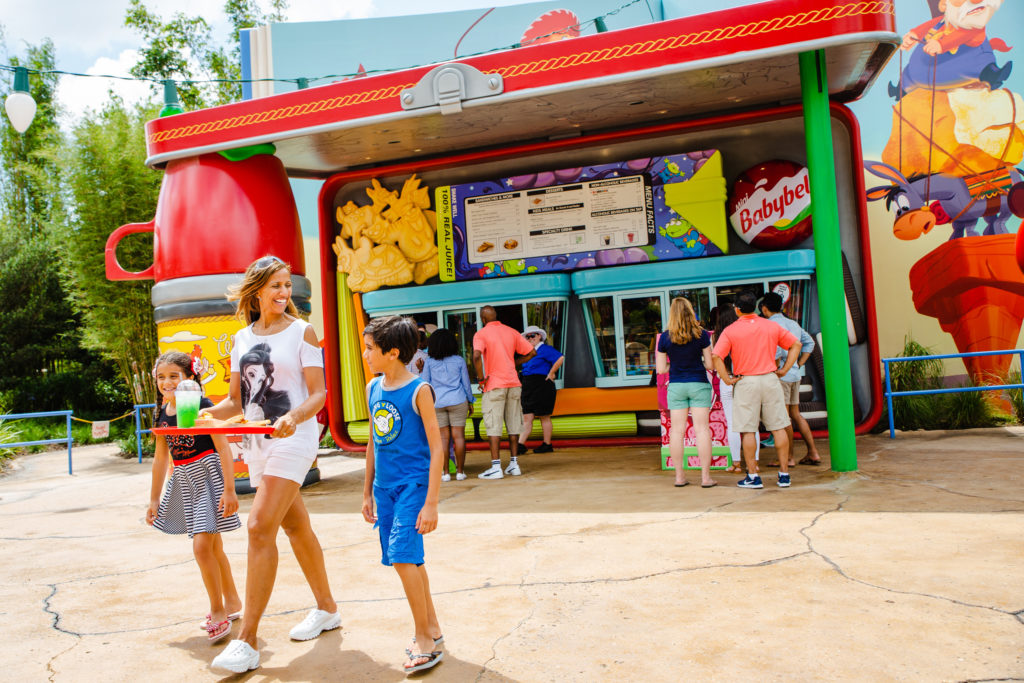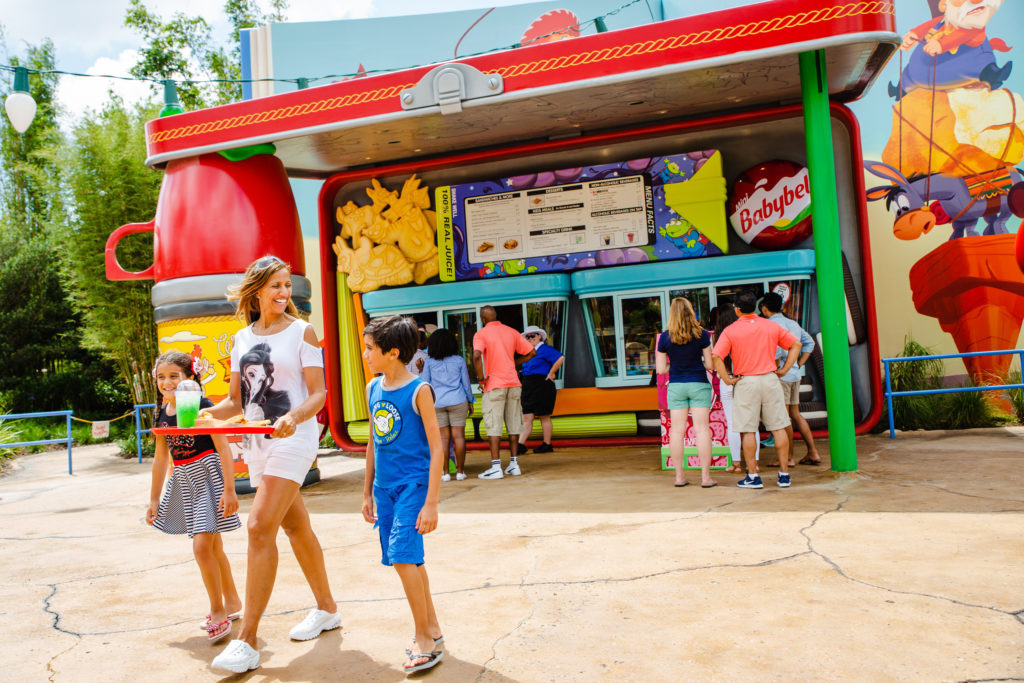 While we don't have any official announcements from Disney, it appears that they MAY be gearing up for a reopening of Woody's Lunch Box.
How do we know this? Well, there are no operating hours listed. However, the Disney website has updated the menu. In fact, the entire breakfast menu has been taken off the website!
The breakfast sandwiches and bowls are no longer on the website.
Take a look at the screenshot below: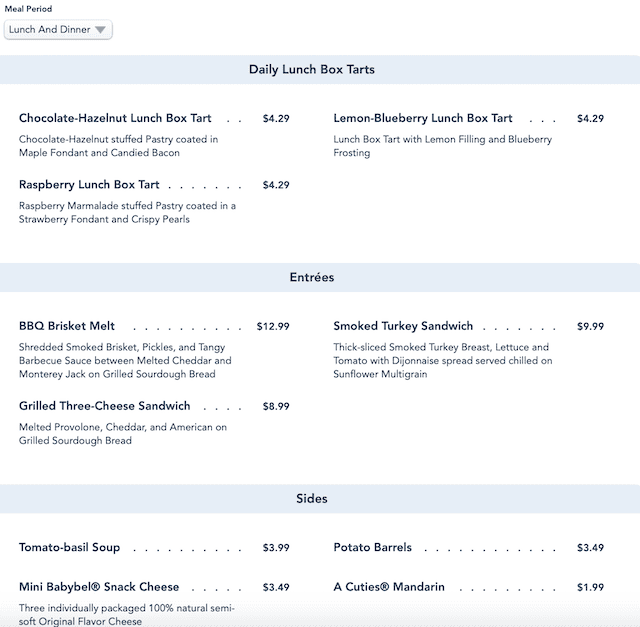 Additionally, totchos – those delicious potato barrels with corn chips, chili, and cheese – are not on the menu either.
Only the regular potato barrels remain on the menu, as seen above.
Since we don't have any official confirmation of a Woody's Lunch Box reopening, this is all a rumor at this point. If the Disney website is correct, we won't have breakfast and we won't have totchos.
Totchos Recipe
You can still make totchos at home! Disney shared the recipe, and you can check it out HERE.
Ava is a 13 year old Junior Chef and she is the daughter of Matt Stroshane, a Disney photographer. She is featured in this great video to help bring your whole family in the kitchen to prepare this great dish.
We have shared other great recipes that you can enjoy at home. Also from Woody's Lunch Box, learn to make the 3 Cheese Grilled Cheese Sandwiches.
You can host your own Toy Story Marathon at home with grilled cheese, maybe even a Pizza Planet inspired pizza, and totchos for dinner and these great party tips.
Do you think Woody's Lunch Box will reopen soon? Are you bummed bout the possibility that the menu may be different? Let us know on Facebook.
Are you planning a vacation? Reach out to our trusted travel agency sponsor Authorized Disney Vacation Planner
Mouse Class Travel
!