In honor of Friday the 13th, we reminisce about our favorite Villain meet and greets from days past. Read on to see our choices.
We're feeling spooky today for Friday the 13th! In honor of this chilling day, we decided to share our favorite Villain greetings from years past.
Here's hoping we can get back to meeting our favorite baddies by next Halloween!
Rebecca
My favorite villain greet was with Gaston & Belle at Mickey's Not So Scary Halloween Party in 2016! We followed a custom plan Kenny had written for us, and we ran into the pirate himself!

Once it was our turn with Gaston and Belle, Gaston asked my son why his hat said "poofy"? Belle interjected "sorry, he doesn't read much". The interaction ranks among our family's favorite character memories!
Jessica
We had so much fun meeting Captain Hook and Smee dressed like pirates on our Disney Cruise.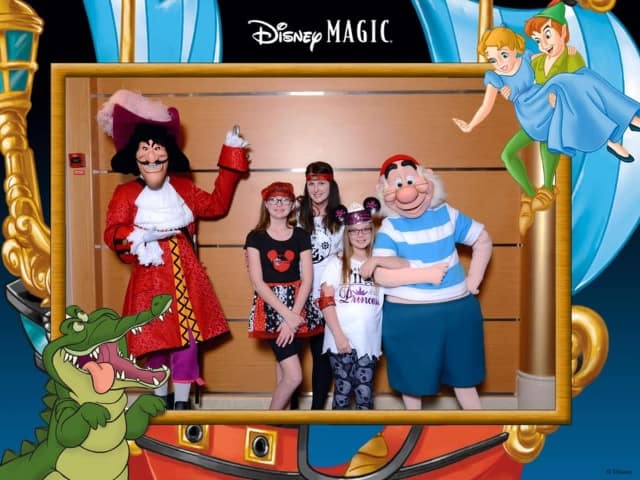 Pirate Night ends with a thrilling show and spectacular fireworks at sea and is one of the many reasons we love Disney Cruises!
Monica
My favorite villain interaction was dinner with the stepsisters and Lady Tremaine at 1900 Park Fare. It was my husband's birthday so I made him take photos with them, and they really played it up.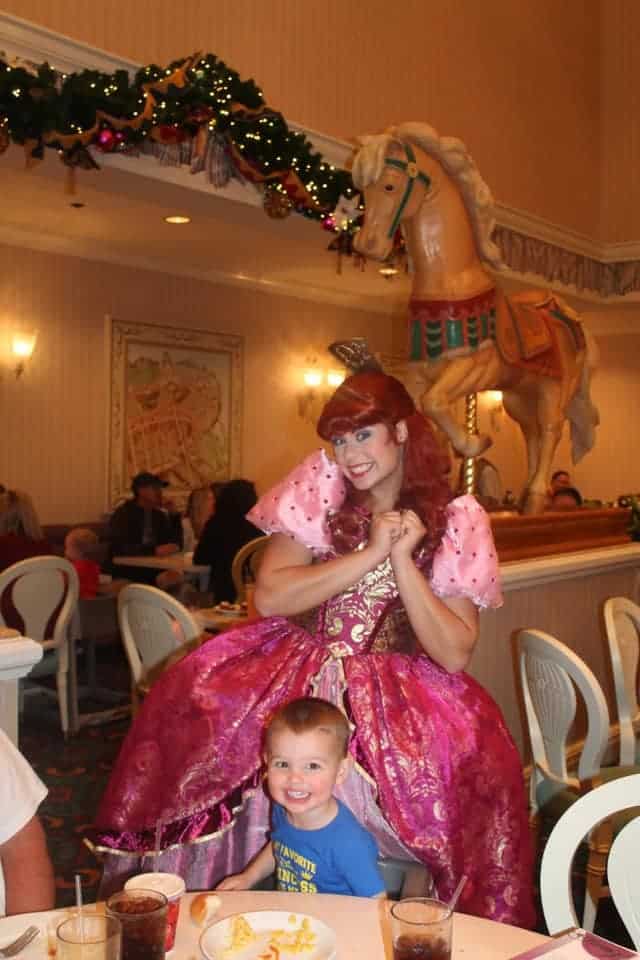 Both sisters really loved on my youngest son (who was 2 at the time), which I thought was just hilarious.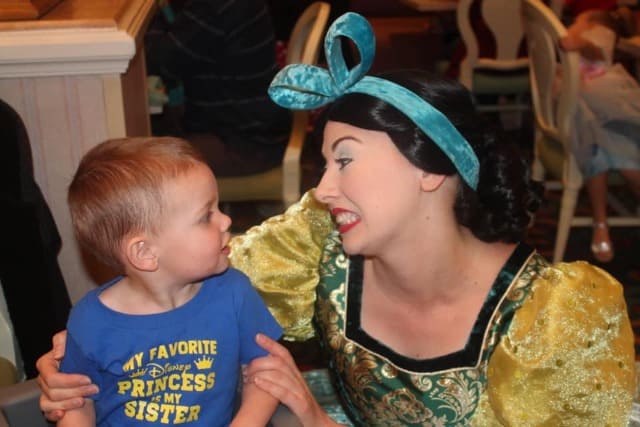 Their facial expressions and mannerisms were so spot on and it was an all around great experience.
Jamie
My favorite villian interaction was the time we met Cruella at Mickey's Not So Scary Halloween Party! Cruella was roaming freely around Fantasyland.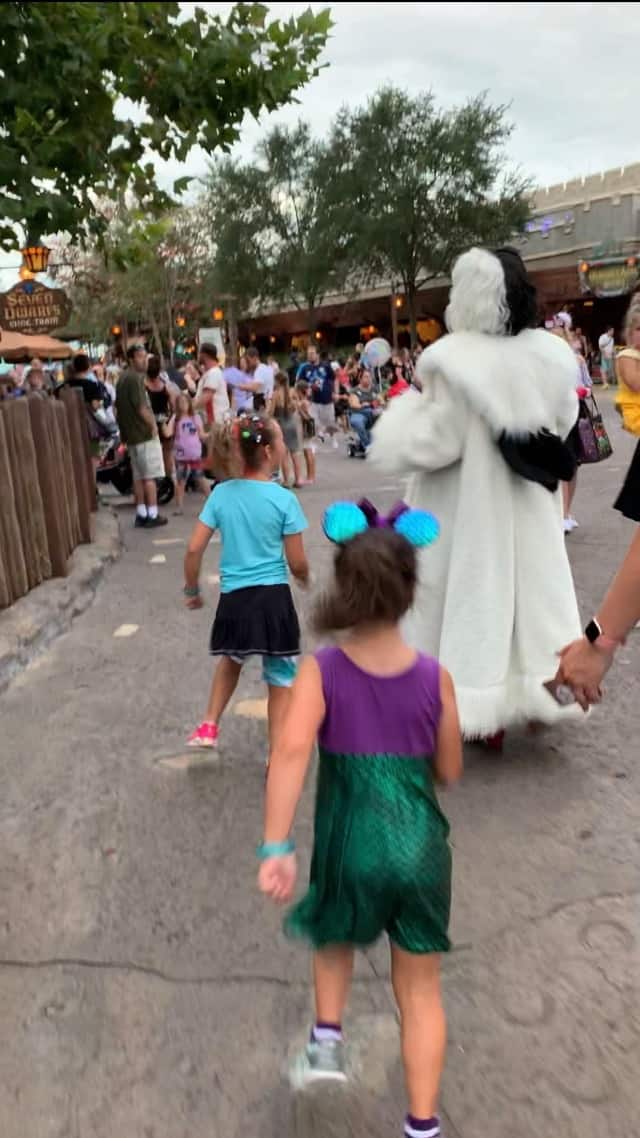 The girls ran around chasing after her and she kept screaming, running away and calling the girls "puppies!" It was a hilarious interaction we will truly never forget!
Kate
My favorite villain interaction comes from Galaxy's Edge. The Storm Troopers are extremely entertaining.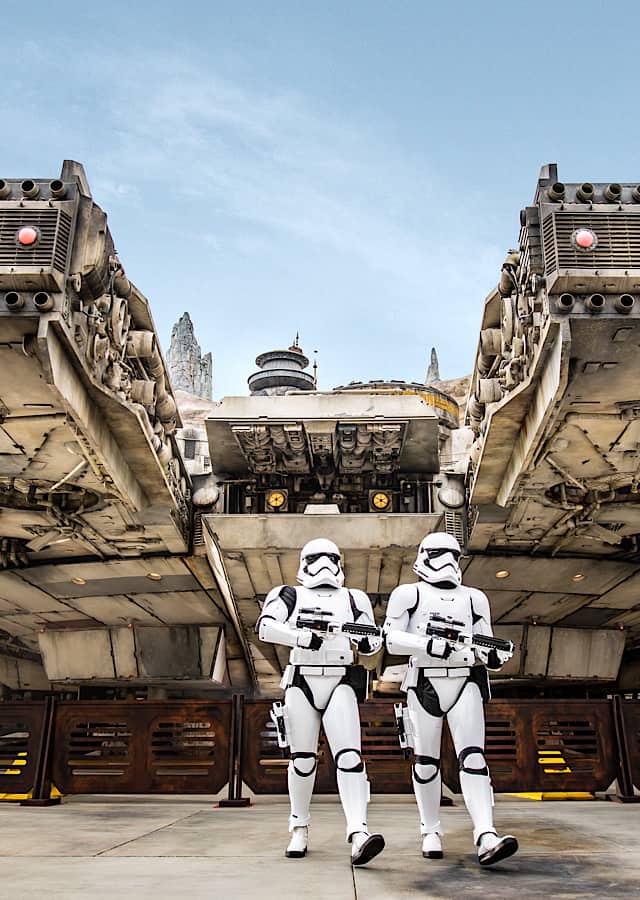 I love how they work the crowd, sometimes aggressively and other times approvingly. Once, one demanded to know what my husband was doing with his "data pad."
Another time my then three year old, who loves Storm Troopers, visited wearing her Storm Trooper Minnie shirt. She yelled "HI STORMTROOPERS!" to a pair of them. They turned and one noticed her shirt, approached her, and said, "Excellent! The Empire approves."
Christina
My favorite interaction has to be with the Evil Queen at the Storybook Dining meal at Artist's Point. We went to meet her after our meal and she had a long line, but it was well worth the wait!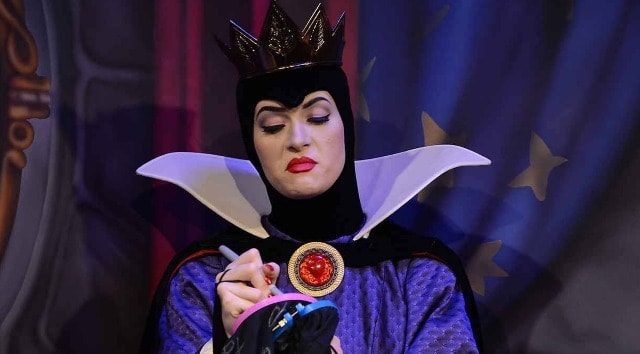 Her facial expressions were spot on and when I asked her to sign my shirt, she started signing it 3 or 4 times in different places.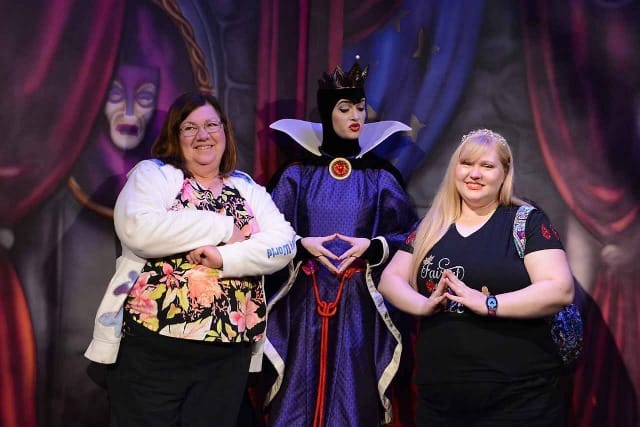 Then I tried to mimic her hand pose and did it wrong. She looked at me with this disgusted expression and said "hands pointed down, you're not praying". She spent so much time with us, and we had a blast with her. It was the best part of the dining experience!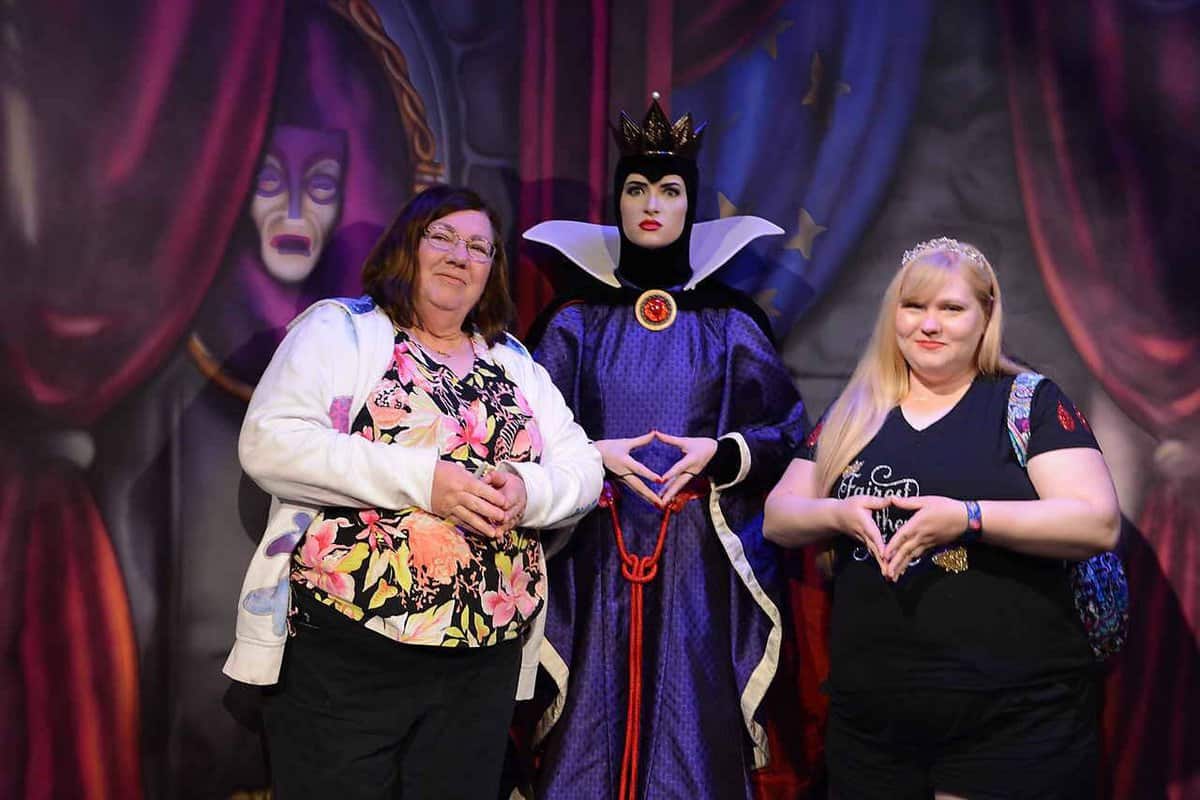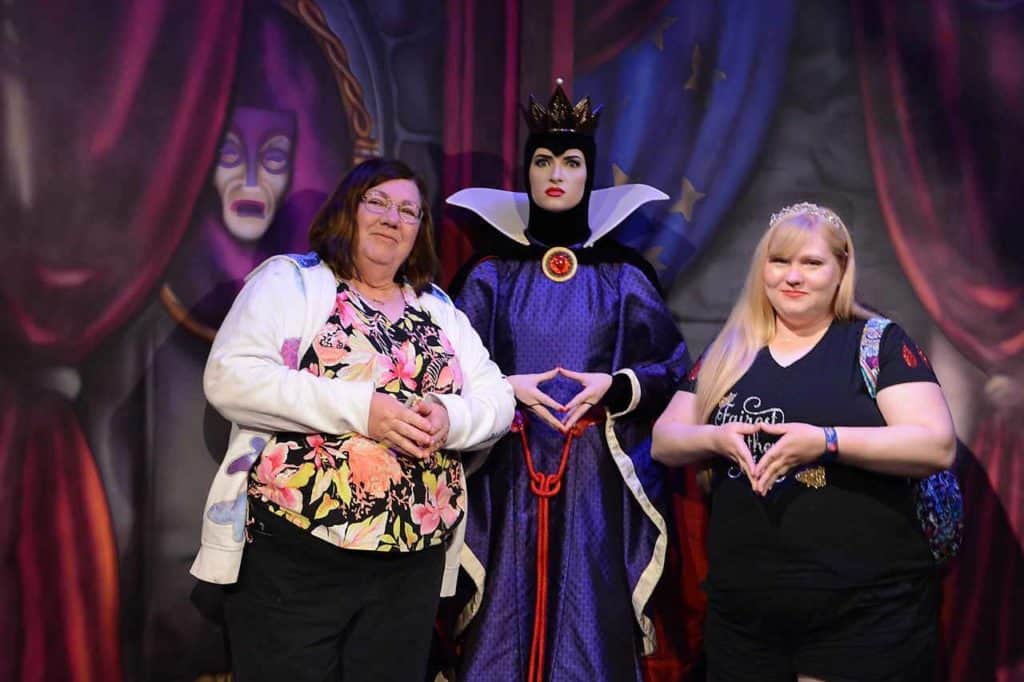 Donna
Our favorite villain interaction was during our dinner at 1900 Park Fare. My son proposed to Drizella. She was so excited that she began to yell and jump up and down.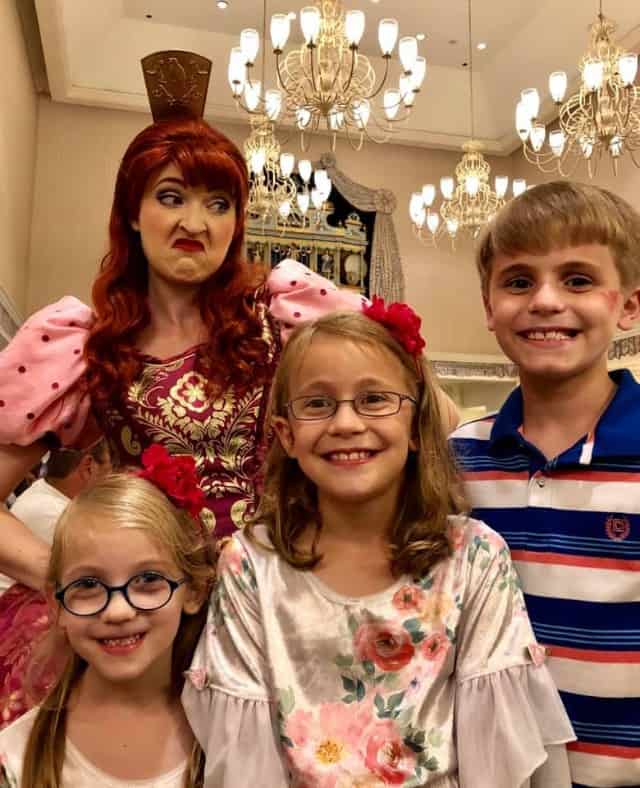 This commotion caught Anastasia's attention. She came over and let my son know that clearly he had chosen the wrong sister to propose to. It was an unforgettable night for my son and for our entire family.
Maggie
We loved meeting Darth Vader at the Star Wars dessert party.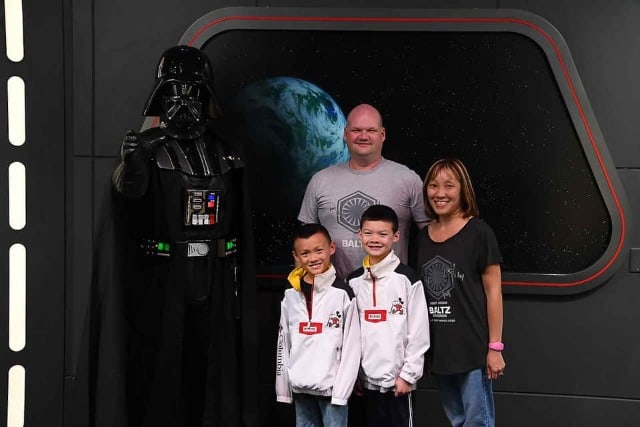 He spent so much time with us trying to convince us to join him on the dark side. We were all so impressed with him, and it's one of my favorite memories.
Ashley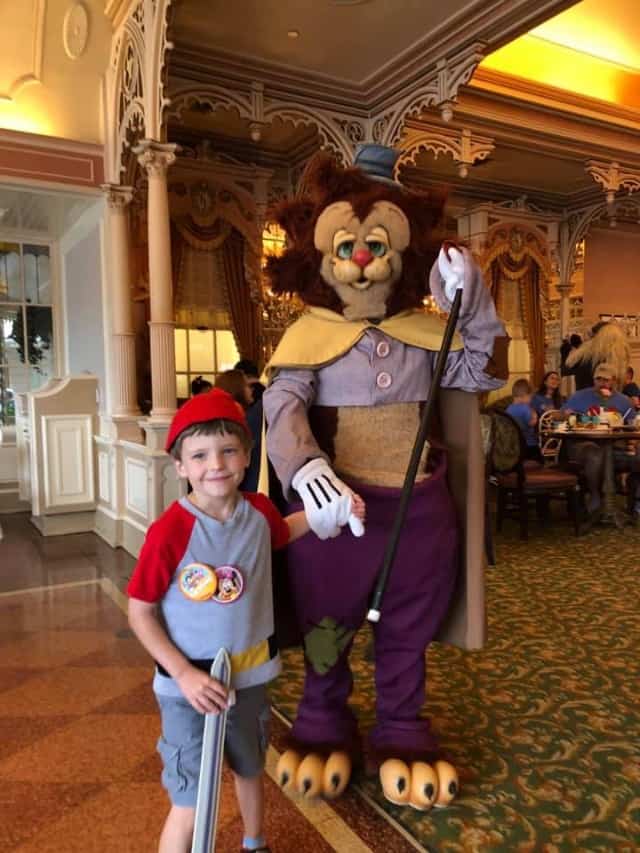 We met some amazing villains at Disneyland, but my favorite was probably meeting Gideon at the Plaza Inn!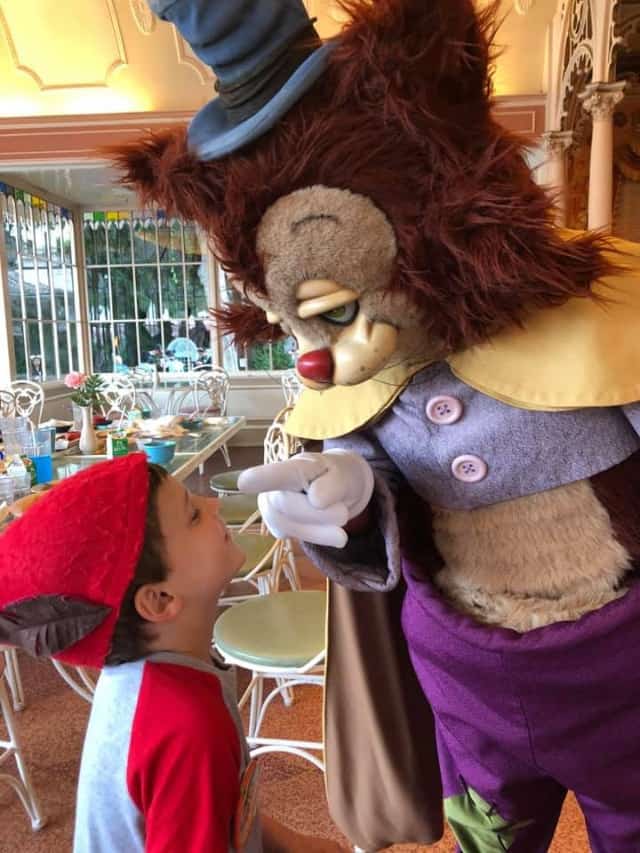 I love meeting rare characters and was absolutely giddy when I saw he was there. We had a great interaction where he tried to "kidnap" my son who then fought back with his sword.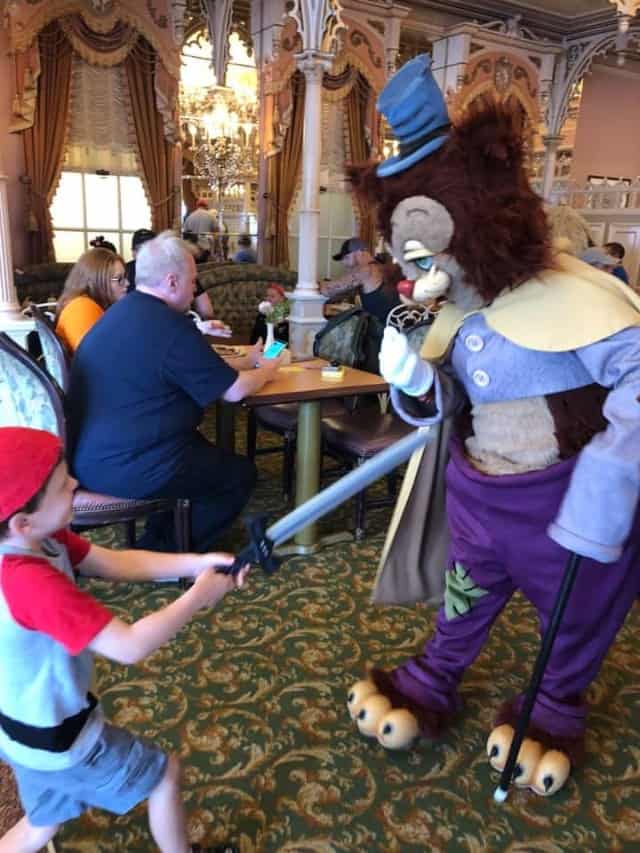 Thanks for going on this nostalgic journey with us! And thanks for letting me pretend that this wasn't supposed to be for Halloween and that I didn't just forget to write it before we left for Disney.
What was your favorite villain meet and greet? Do you miss meeting characters? Let us know in the comments on Facebook and join our Facebook group!
-Rebecca W Davis