Are you looking for a gift for your favorite Disney fan? We have some exciting gift ideas for you!
Gifts for your List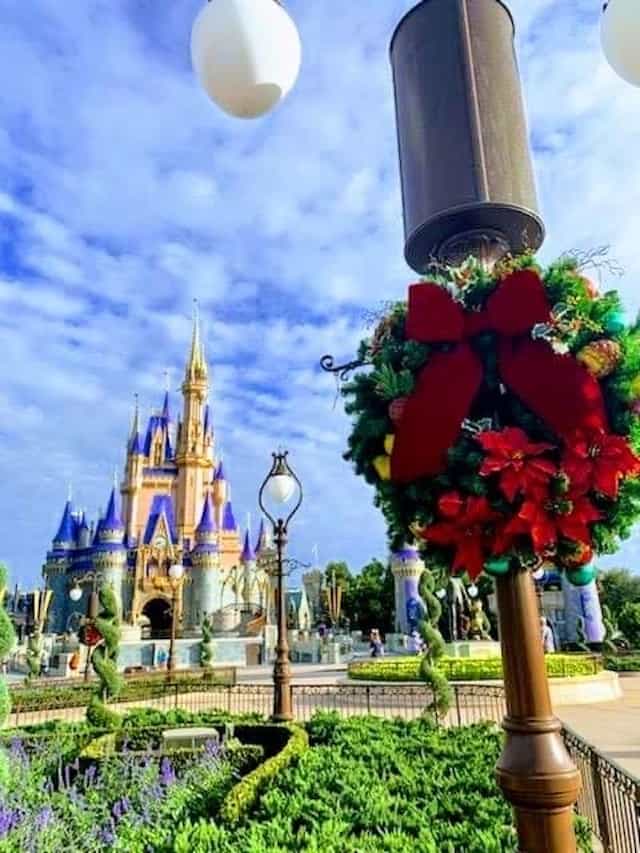 With the holidays quickly approaching, many people have already begun shopping for gifts for loved ones. Gift giving is fun, but it can be even more fun if you have a Disney fan in your life.
If you want a gift beyond the usual Ears and Spirit Jerseys that is sure to be a hit, we have ideas for you. This list is filled with gifts we love suitable for a variety of ages and Disney specific interests.
1. Mickey Waffle Maker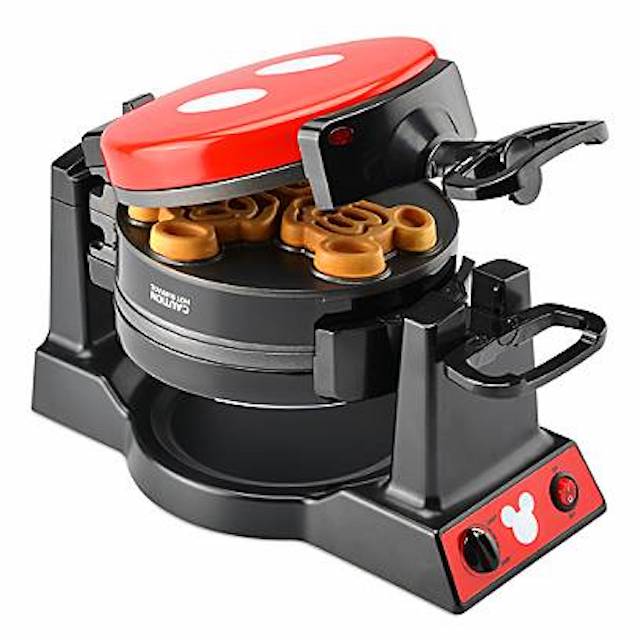 If you know someone who is missing Mickey-shaped treats, what better to gift him/her with than a means to make them at home? The Mickey Mouse 90th Anniversary Double Flip Waffle Maker is the perfect gift for someone missing Mickey waffles.
I have this waffle maker, and it is one of my all time favorite gifts. I love making Mickey waffles for the kids on weekends and special occasions.
One of my fellow writers uses it for fun character breakfast inspired meals at home. For more on that, click here.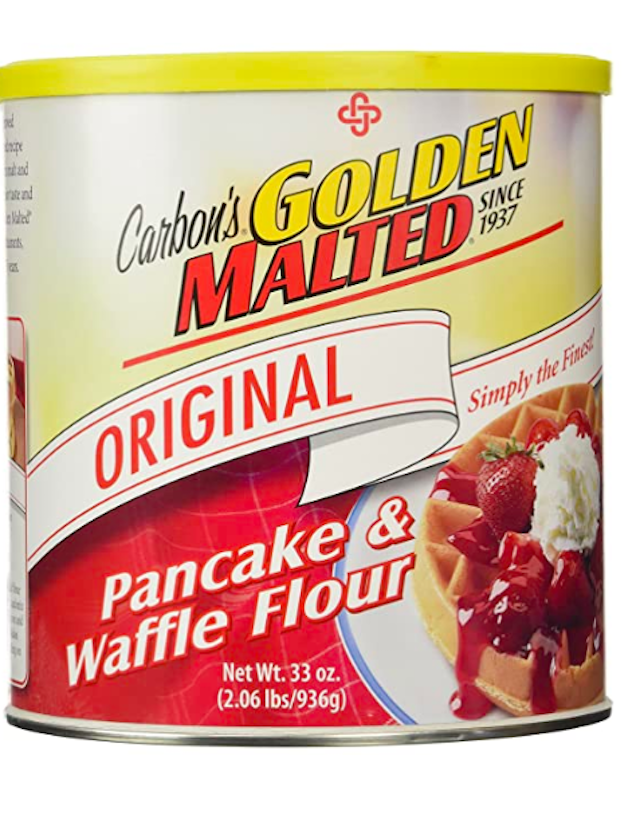 If you want to go the extra mile, you can purchase some Golden Malt Waffle Mix to go along with it. It's the mix Disney resort hotels use, and it can be found on Amazon or at Cost Plus World Market.
If you want to grab this waffle maker, it is often available on Shopdisney.com priced at $74.99. However, if Shop Disney is sold out, you can check Bed Bath and Beyond or Hot Topic. Be on the lookout for discounts as well!
2. Book of Disney Maps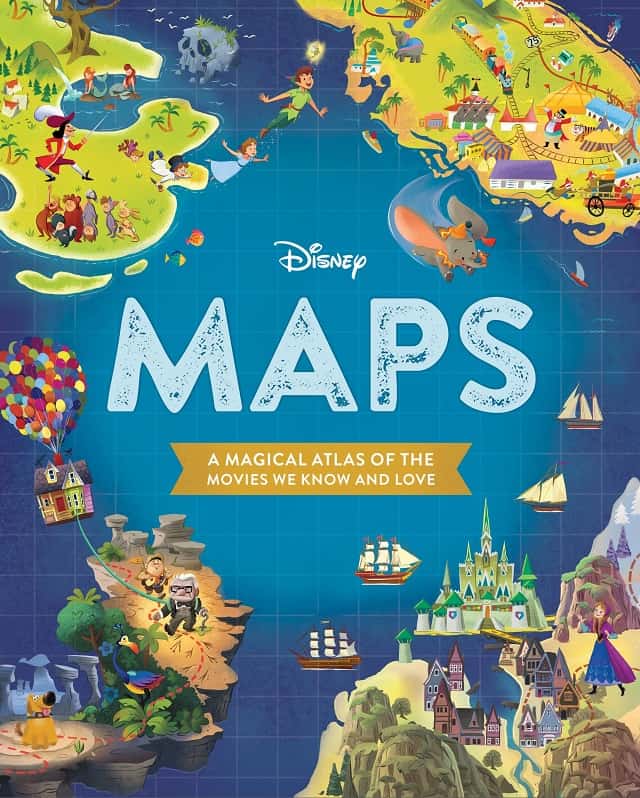 If someone in your life is both a Disney fan and an avid reader or even a bit of a cartophile, this book of Disney Maps may be the perfect gift. Disney Maps: A Magical Atlas of the Movies We Know and Love is a book filled with maps inspired by Disney Films.
If you want to read a full write up for this MAP book, you can find one by clicking here. You may also be interested in a similar Disney Parks Map Atlas, which is also available.
The book can be found at Amazon.com and Target.com starting at $18.49. It is sure to be a hit with fans of all ages.
3. Pajamas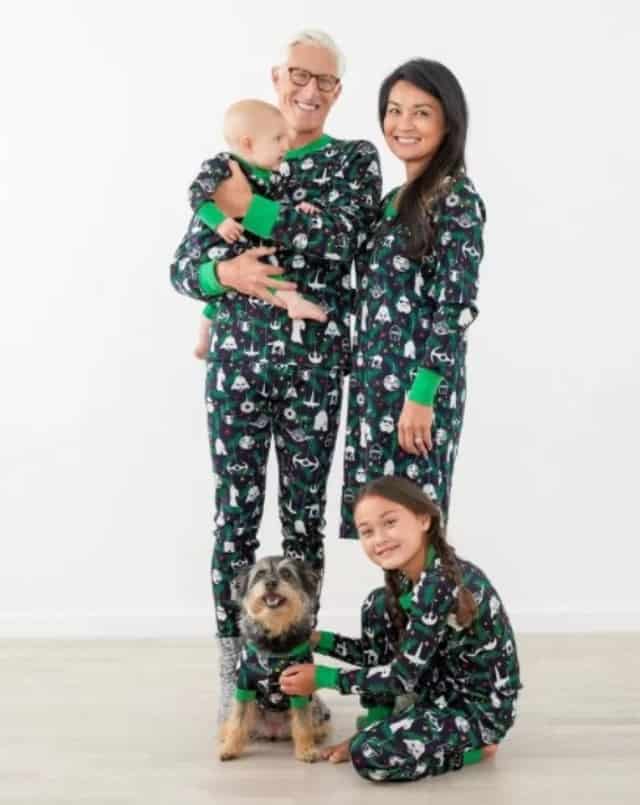 What better time is there to embrace loungewear than 2020? If you know a Disney lover who also craves comfort, a nice set of Disney pajamas may be just the ticket.
Many stores carry their own lines from Kohls to Target to Pottery Barn Kids to Hannah Anderson. Fellow blogger Rebecca did all the legwork for you to find the best of the best when it comes to pajamas. Check out her picks right here.
There is truly something for every size and every price point. Pets can even join in the fun, so don't forget Fido if you are looking for pajamas for the whole family.
4. Barefoot Dreams Blanket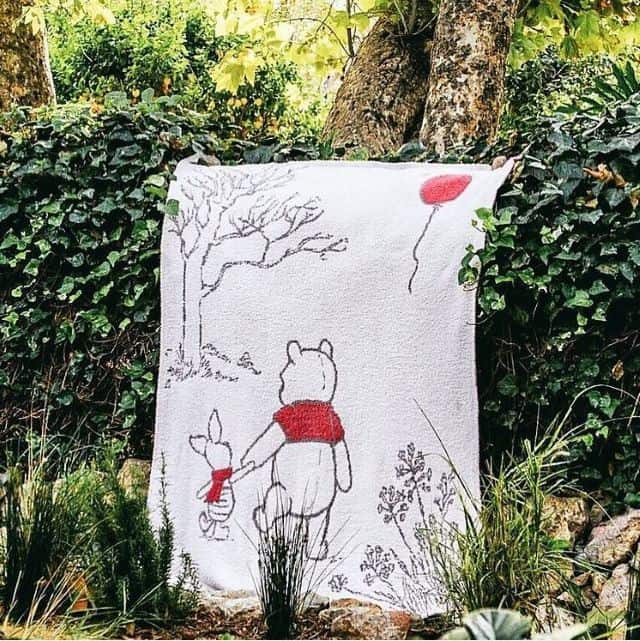 If you are looking for a luxury gift, look no further than Barefoot Dreams. They collaborate with Disney to bring some of the softest, truly dream-like blankets that I have encountered.
These blankets are relatively expensive. Child-sized blankets start at $75, and adult sized blankets begin at $135. However, they are in my opinion worth it, particularly if you can stumble upon a discount.
I received the Cozychic Classic Minnie Mouse Blanket featured in the IG post below as a gift last year. I absolutely love how soft and cozy it is. Best of all, it goes right in the wash and only gets softer with time.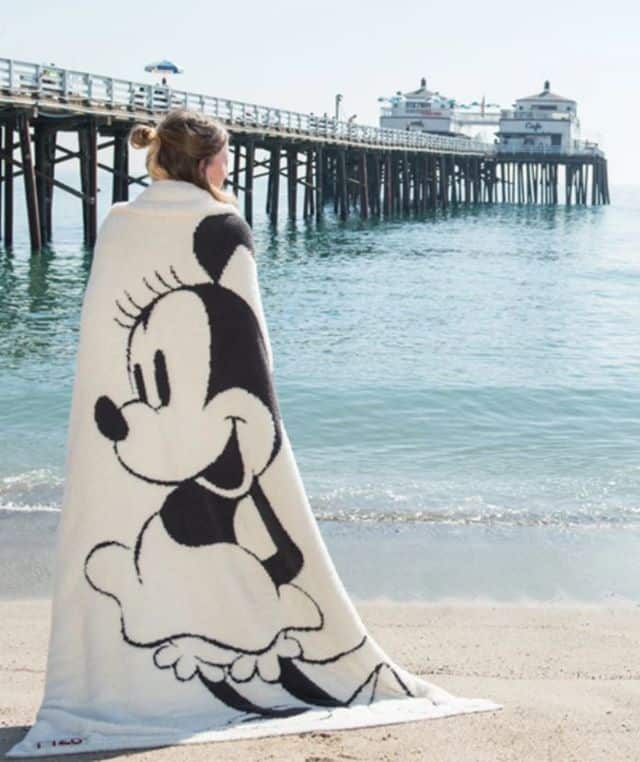 If you are looking for these blankets, check Kohls.com, Saks Fifth Avenue, Shopdisney.com, and Amazon. Joining Mickey are Pooh Bear, Lion King, Cinderella, Frozen, and Aristocats designs to choose from.
If you want the Disney Blanket look for less, Kohls.com also features soft Disney themed The Big One blankets for $30 or less. Likewise, ShopDisney.com has its own line of soft blankets at similar price points. We own both types at my house, and they are well loved, too.
5. Corkcicles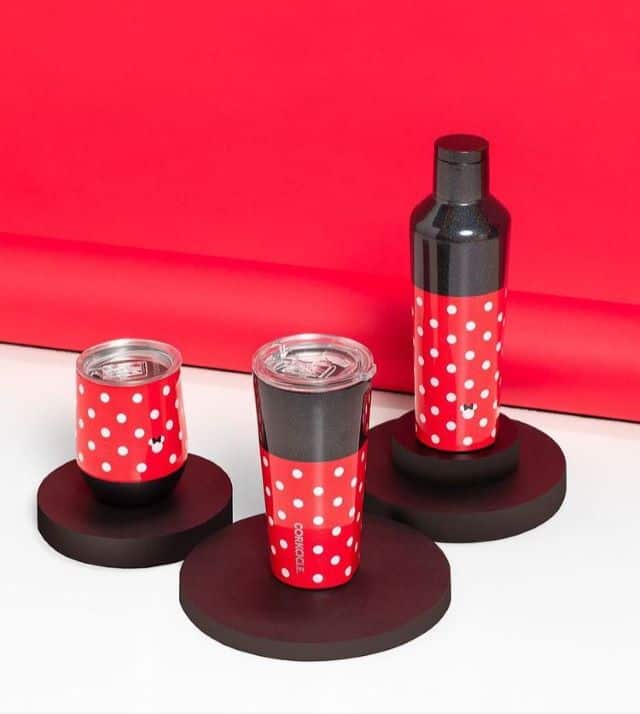 If you know a Disney fan who also prefers to use sustainable drinkware, you might consider a Disney themed Corkcicle! Right now, Corkcicle has 2 amazing Disney Collabs to choose from.
The first is the Minnie Mouse Collection. There are two designs for canteens, stemless glasses, and 16 ounce tumblers.
One is a white cup with a white glittery Minnie Mouse silhouette. The other is a red and black cup covered with white polka dots. One of the dots is a hidden Minnie!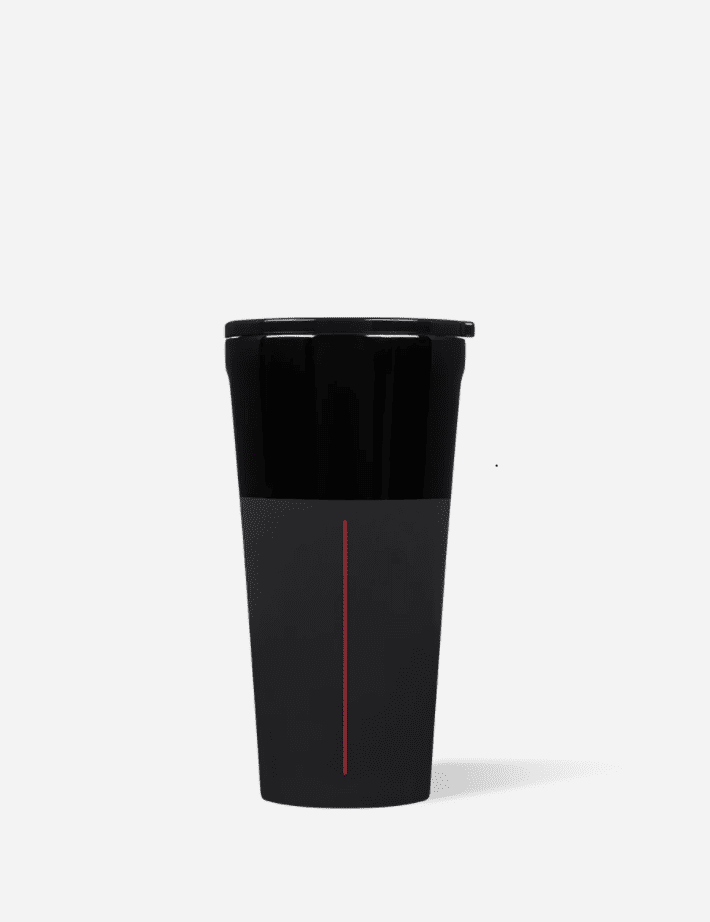 If Minnie isn't on your shopping list, you might consider the second collection. It features Star Wars.
There are plenty of characters represented. These include Boba Fett, Darth Vader, C3PO, R2D2, and Storm Troopers.
The cups start at $29.95 for a stemless cup, the tumbler is $34.95, and the canteen is $37.95. You can expect to see discounts during the holidays.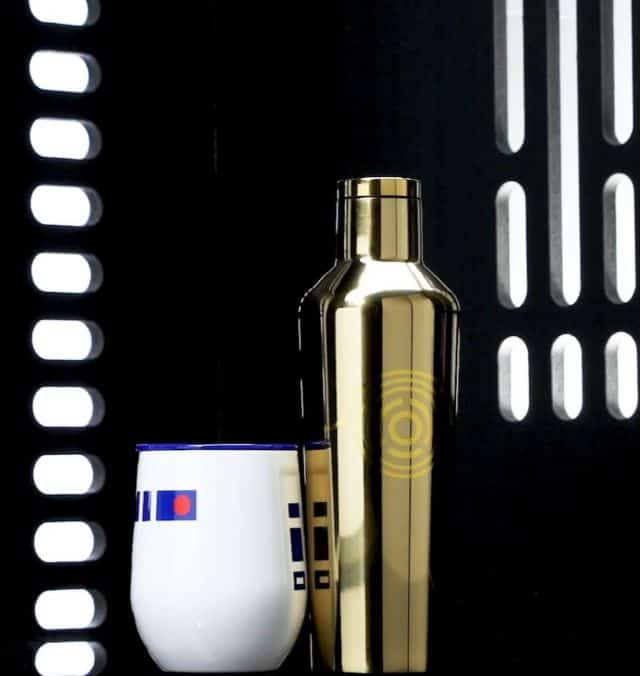 If you cannot find the design you want on Corkcicle.com, you are not out of luck. Stores such as Hot Topic also carry these cups!
Want additional details on theses cups? Click here for the full story.
6. Happy Socks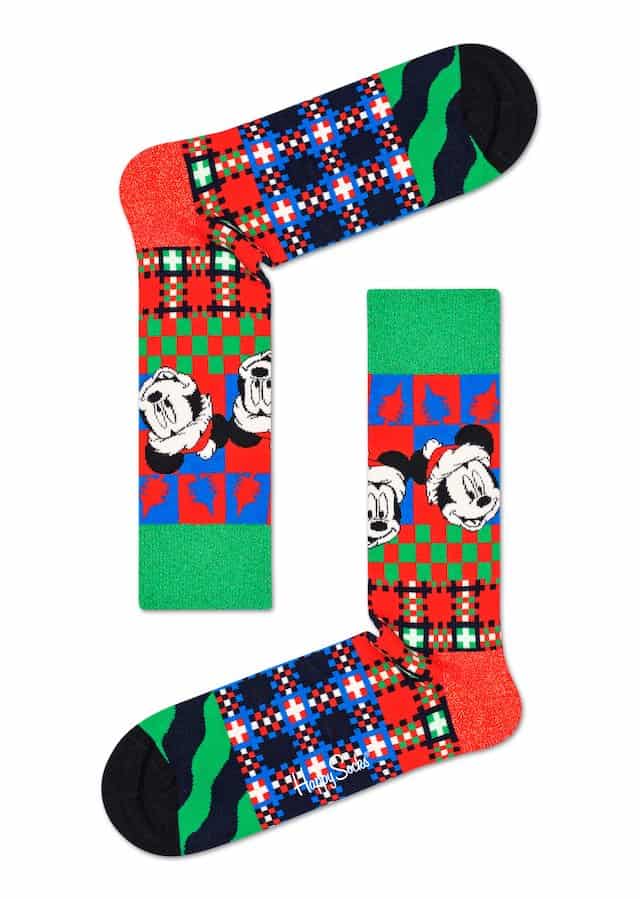 A lot of Disney fans love to have on a little something fun hidden in their work outfits. One way to incorporate the magic is through socks!
Right now, Disney has a fun collab going with Happy Socks. For the full story click here.
The holiday collection includes a box of 4 pairs of adult-sized socks for $64. Or you can get kids sizes for $32.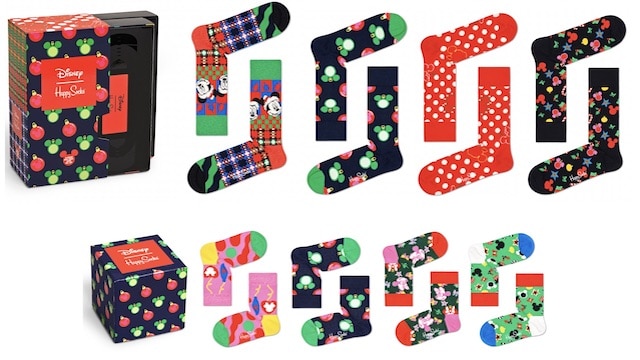 You can also purchase individual pairs. Adult sizes are $16 each, and kid sizes are $8
If you think your Disney fan might love a little magic in his/her step, check them out! Alternatively, stores like Target carry more cost effective options.
7. Igloo Playmate Coolers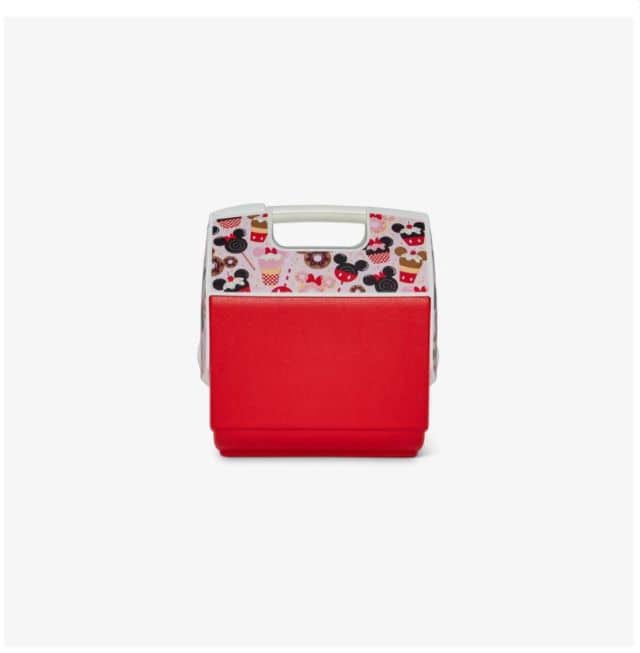 Despite the plethora of delicious snacks, many Disney fans like to take their own food to the parks. A small cooler from Igloo would be a perfect gift if you know someone with a trip planned.
Igloo has quite a few Disney Collabs available. The Disney snacks one pictured above is one of my favorites.
The Igloo Playmate is a 7 quart cooler. It looks relatively compact, but it holds up to 9 cans or the equivalent in other items.
8. Cheese Board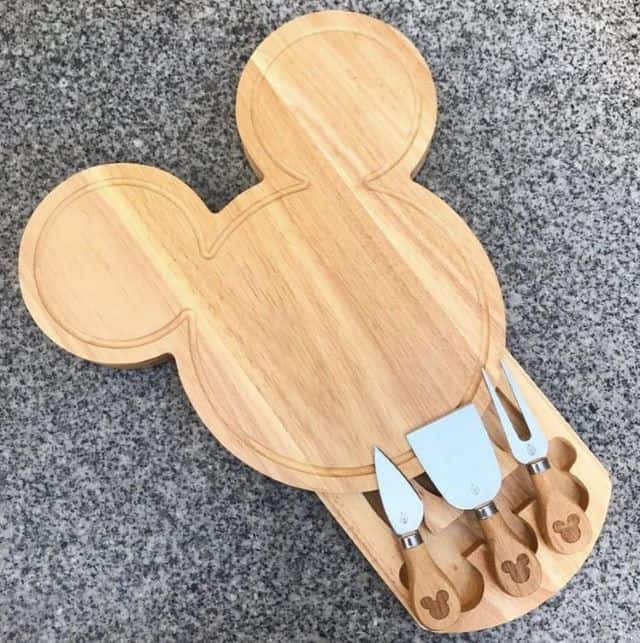 A lot of Disney fans are also foodies. If your Disney foodie loves charcuterie, you might consider this awesome cheeseboard from Picnic Time.
This board is priced around $55 and is currently available on Amazon and occasionally shopdisney.com. If you need something besides a classic Mickey Silhouette, the company also makes a Death Star board, A little Mermaid Board, and a Nightmare Before Christmas board among other things.
Bonus Round: Donations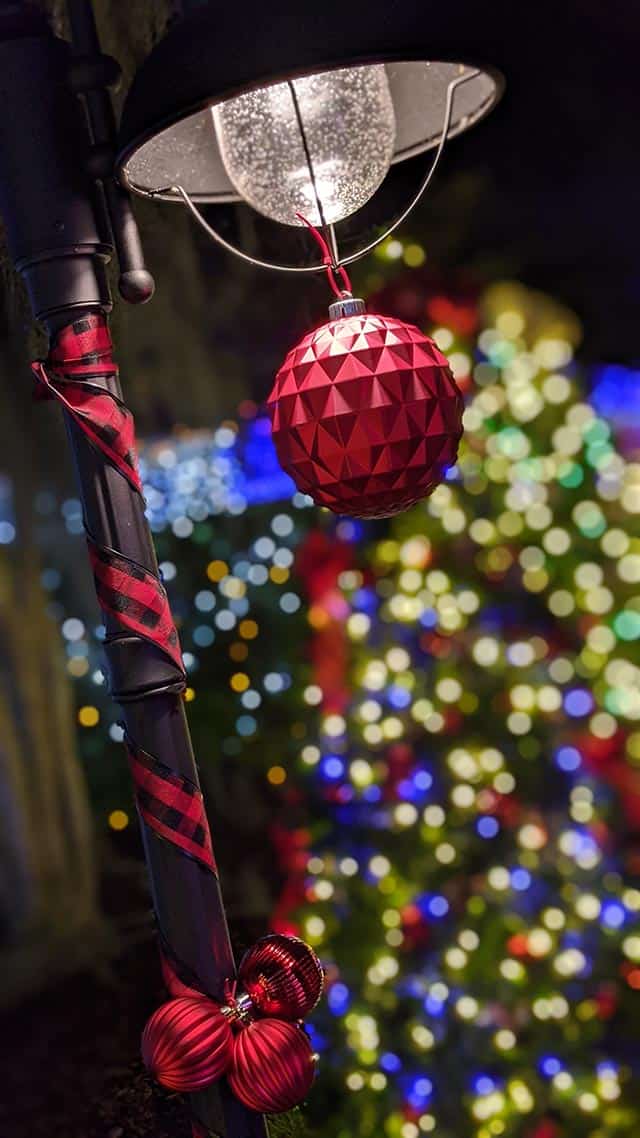 If your Disney Parks fan truly has everything, you may consider making a charitable donation in his/her name. There are currently a number of worthy causes.
One is Give Kids the World, a non-profit organizational that treats kids with critical illnesses and their families are treated to week long vacations at no cost to them. The village is currently closed due to the pandemic, but it is still accepting donations for when it is up and running again.
Give Kids the World means a great deal to many families, and it means a lot to Kenny and the Crew as well. To find out more about Give the Kids the World visit their website HERE.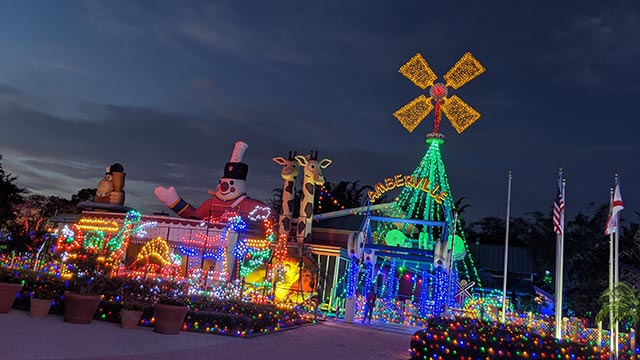 Will you be purchasing any of these gifts or adding them to your list? Let us know on Kenny the Pirate's Facebook Page, or join our crew and continue the discussion!