After searching extensively for the right Christmas jammies for my family, I thought I'd share all of the Disney ones I found! Which ones do you like best?
When my daughter requested that we get matching Christmas pajamas for the holiday, I think she just assumed I would buy Disney ones!
I (Rebecca) was surprised by just how many choices there were at various shops! Some of the shops were children's stores I wouldn't have thought to look at for adult options.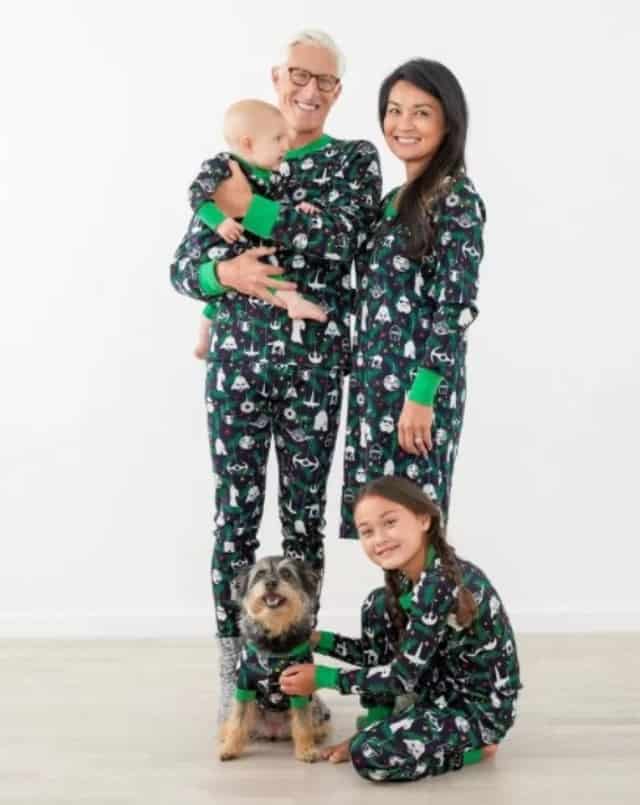 Let's take a look at your options if you'd like to bring a little Disney cheer into your family photos this year.
shopDisney
Obviously, the first place I looked was on the shopDisney site. We have purchased holiday pajamas at the Disney Store before.
One thing that works in the favor of shopDisney is that the pattern is the same each year, so it would be possible to simply add a pair for new family members or those who have outgrown the previous year's pajamas.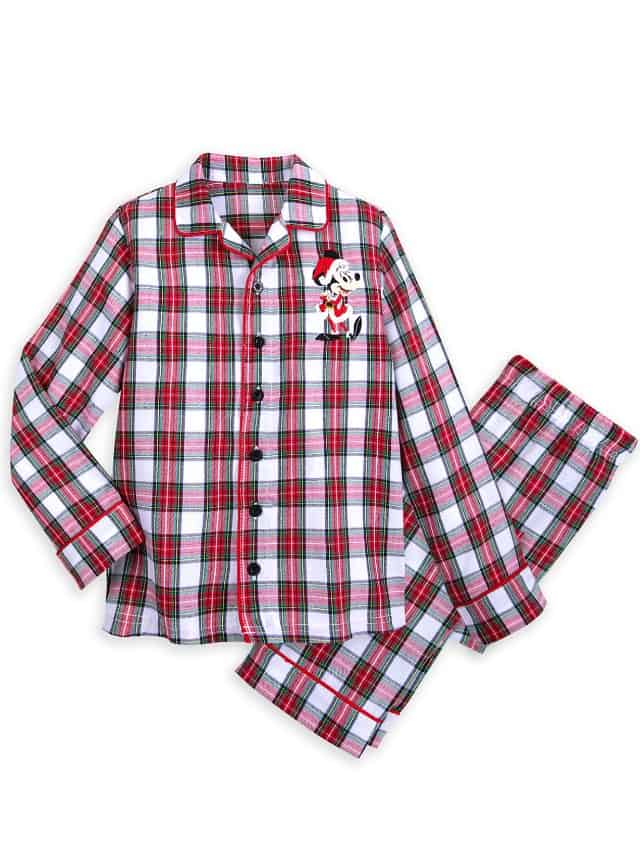 Ulitmately, I don't care for the embroidery. Both my son and I have sensory issues and find it uncomfortable.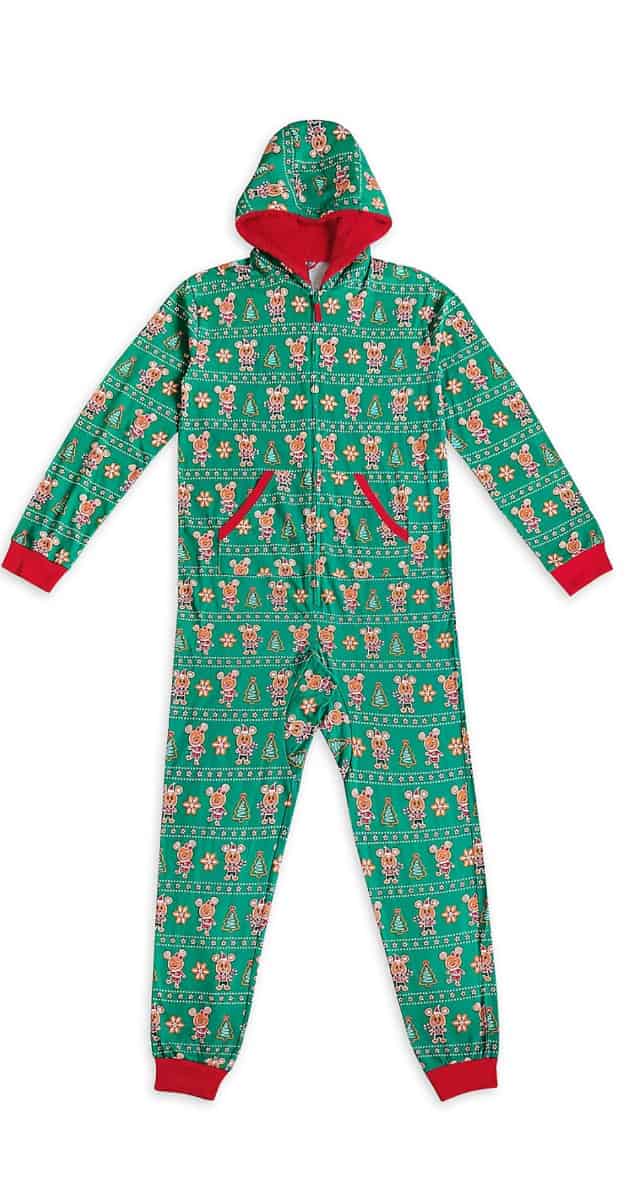 This year, shopDisney offered an additional print, which my daughter and I thought was really cute! However, for adults the only option was the one piece and that got a veto from dad.
Target
Target has two Mickey mouse Christmas pajama options this year! There's white traditional collared pajamas and there are fleece pants with plaid Mickey Mouse heads.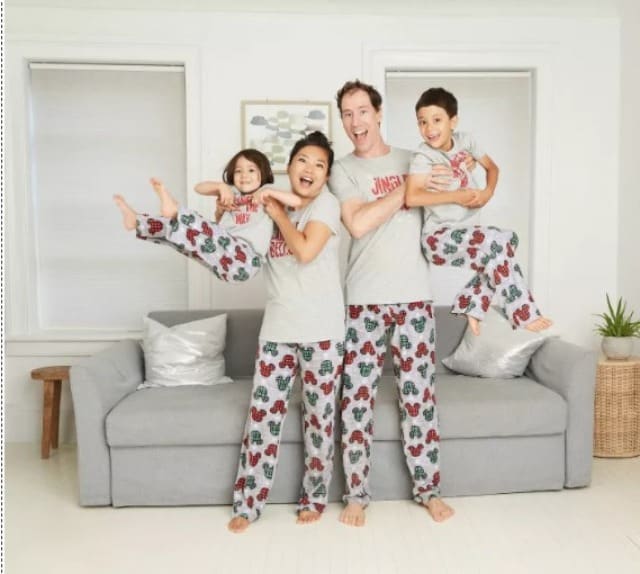 I wasn't a big fan of the fleece pant/plaid Mickey head option. I just didn't find it aesthetically pleasing and thought it might not show up well in photos.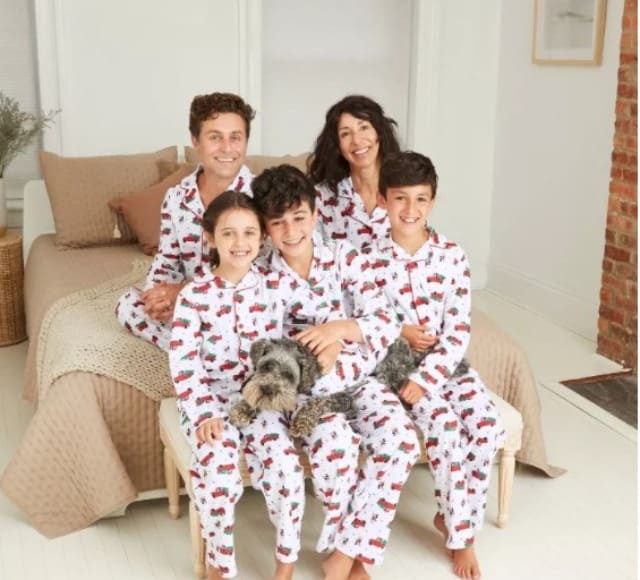 As for the white, I tend to avoid buying white anything. I worry it will be too see through, and I didn't want to fret about that for our family photos.
Also, the smaller prints tend to get washed out in photos.
Pottery Barn Kids
So, I moved on to Pottery Barn Kids. The Mickey Holiday pajamas at Pottery Barn Kids had several strikes against them in my book.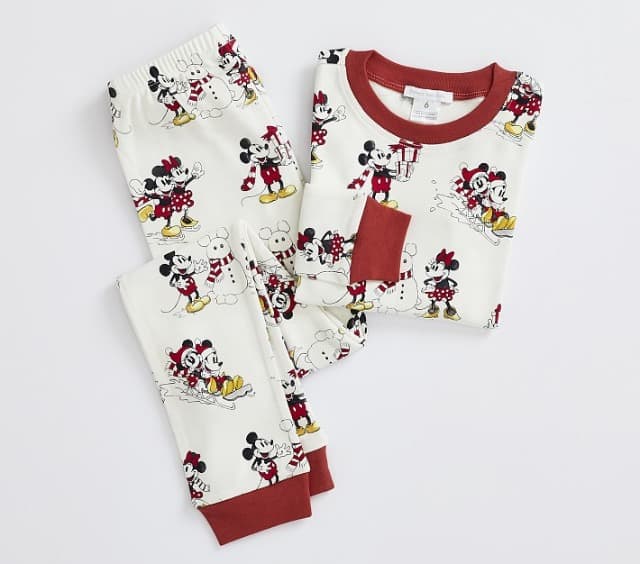 First of all, they are white. Second, the cost is a bit high. Finally, Pottery Barn shoppers must get started shopping early because the only adult sizes left are Small and Extra Small.
I do love the Mickey snowman, though!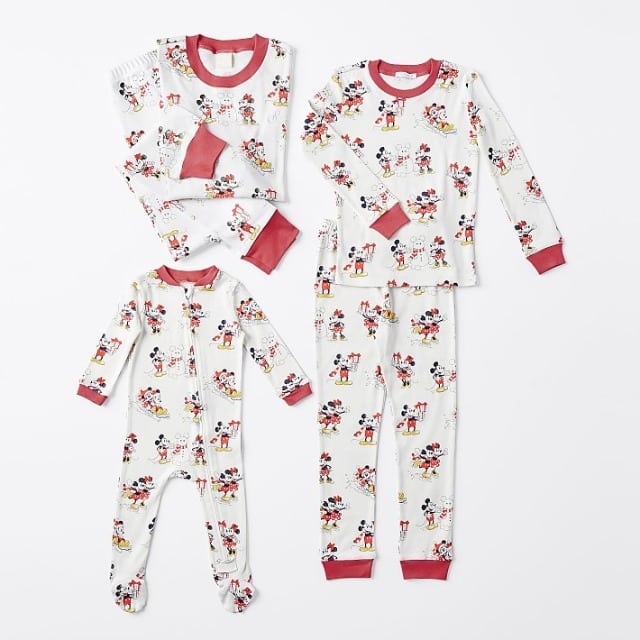 Hanna Andersson
Hanna Andersson offers the most choices of any store on this list!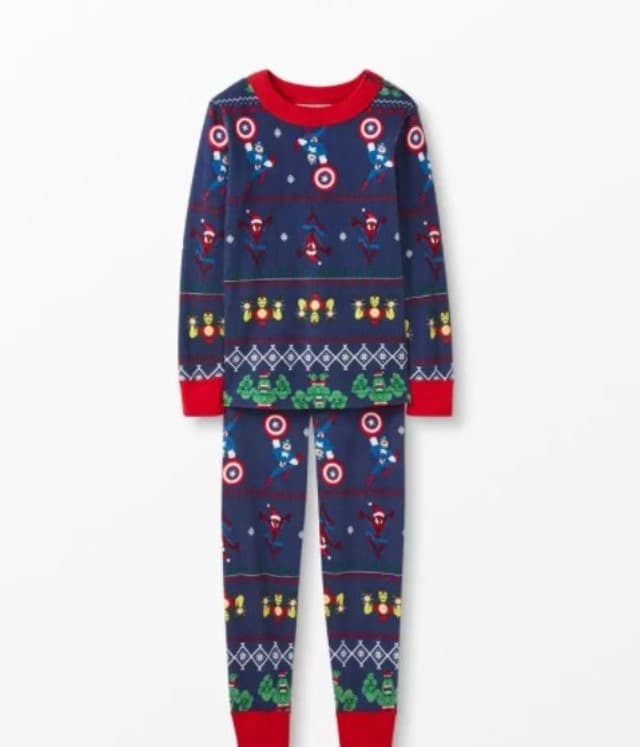 There are two colors of matching Mickey Jammies, multiple Star Wars options, Mandolorian and a really cute Marvel option!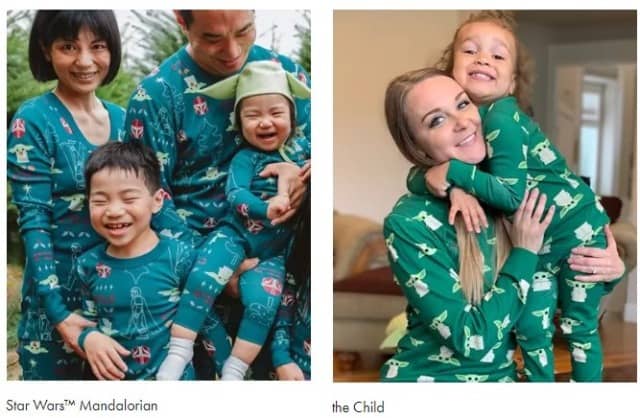 Ulitmately, I didn't love either of the Mickey options and wasn't looking for Star Wars or Marvel. For those prices ($28-50 per piece), I needed to love them to order.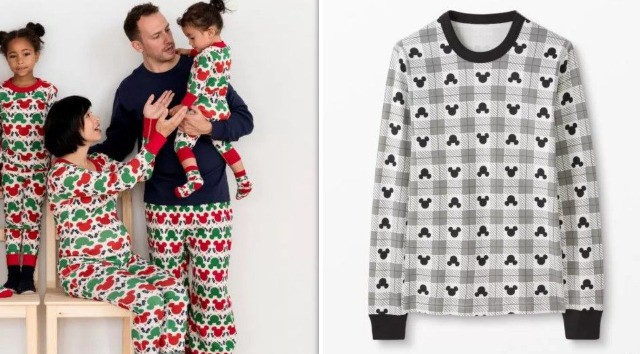 Note: Hanna Andersson was the only place I noticed Hanukkah matching pajamas, though they were not Disney.
Kohls
Finally I found the ones I felt were right for my family!
Kohls had cute Mickey holiday pajamas at a decent price. They also had an extensive range of sizes, including plus size.
Here's our final choice: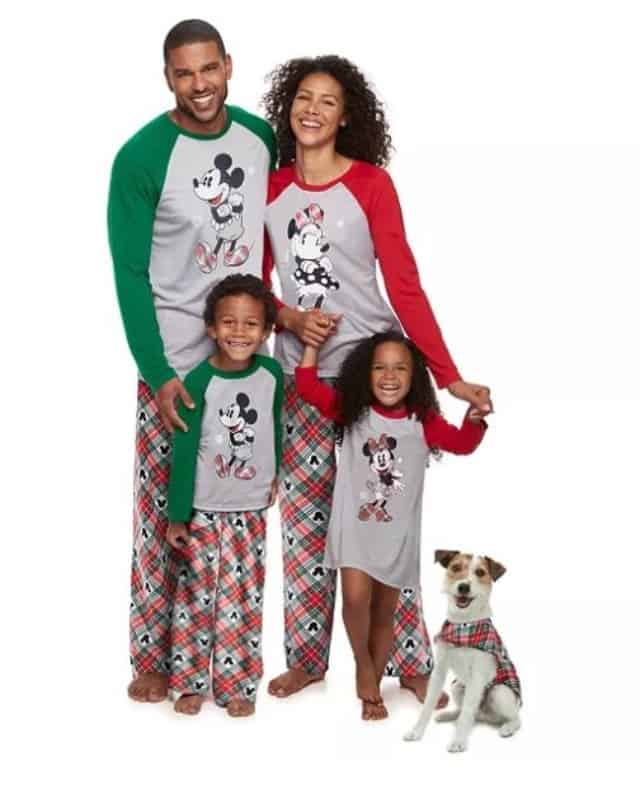 Check out more Disney Holiday Merchandise here and here. For Universal (Harry Potter!) click here.
Which ones do you like the best? Let us know in the comments on Facebook and in our Facebook group!
-Rebecca W Davis