"Not even the Grinch can steal the holidays this year" boasts Universal's website. Read on for the details from Suessland to Diagon Alley.
Since the beginning of the coronavirus pandemic, many of us have longed for the holiday season. A season where we don't mind staying in our homes and beauty surrounds us everywhere we go.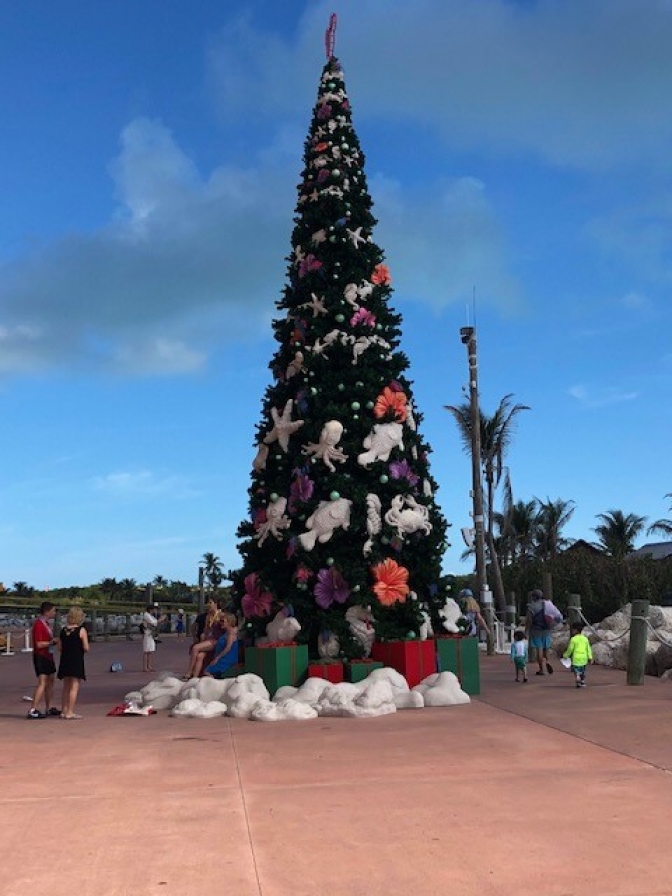 Well, we finally are getting our wish! Disney World and Universal Orlando resort both have begun trimming the trees and debuting new, socially distant holiday entertainment!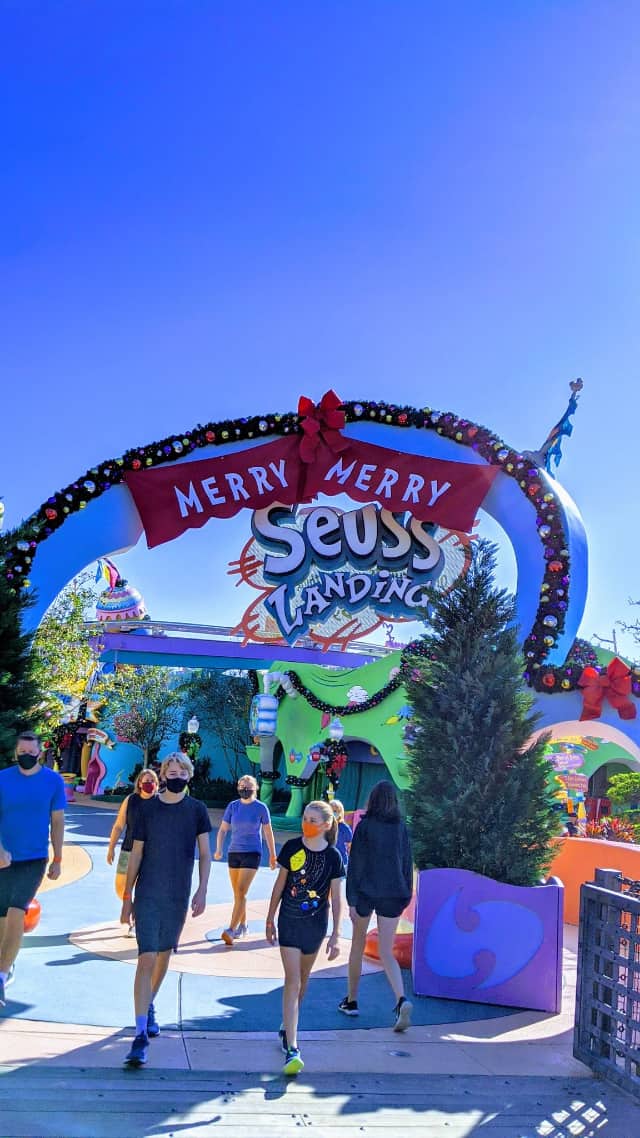 I (Rebecca) will take you through the offerings you can expect to enjoy this holiday season at Universal Orlando Resort!
Check out Donna's latest article on Christmas offerings at Disney World and mine on the Christmas Character Cavalcades here.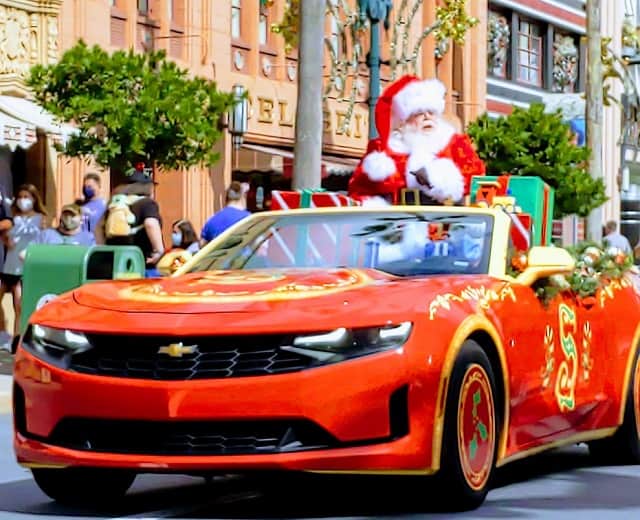 Let's start with the offerings outside the Wizarding World of Harry Potter:
Entertainment
Universal Orlando Resort lists lots of new entertainment options for the Christmas season!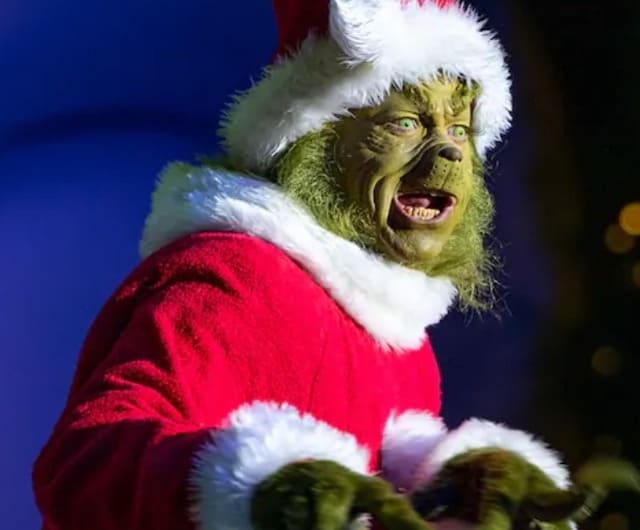 This year, guests can participate in a walk through experience featuring Macy's balloons and parade floats! Photo opportunities abound, including a greet with the big man in red himself, Santa Claus!
Next, we have Universal's Holiday Character Celebration at Universal Studios! This Winter, visitors will be entertained throughout the day by the mischievous Minions, sneaky Madagascar penguins and other favorite characters from Shrek and beyond.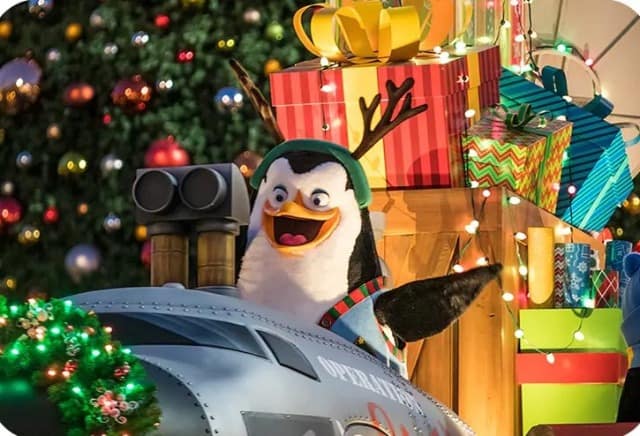 Over at Island of Adventure, the Whos (from Whoville) invite guests to celebrate the "Grinchmas season" at Seuss Island.
Throughout the Universal Resort, including Universal Studios, Islands of Adventure and Citywalk, guests can enjoy a Christmas tree themed scavenger hunt. For $9.95, tree hunters can purchase a brochure and locate 16 trees for a special ornament.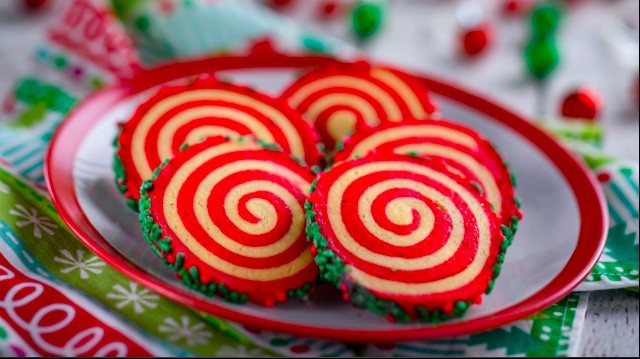 Disney's Epcot does a similar treat trail, where guests purchase 5 cookies and get a free cookie to try.
Similarly, purchase the five treats on the Universal Orlando treat trail and get a sixth treat free!
Holiday Food and Merchandise
Speaking of treats, Universal's website doesn't have a lot of their seasonal treats listed.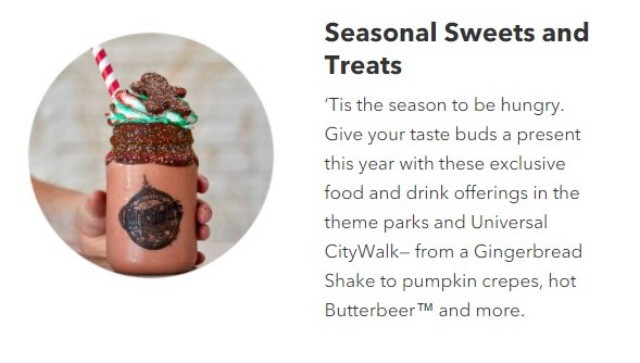 However, they will be offering a gingerbread shake, pumpkin crepes, and hot butterbeer! Surely other treats will make an appearance but the gang at Universal is playing that close to the vest.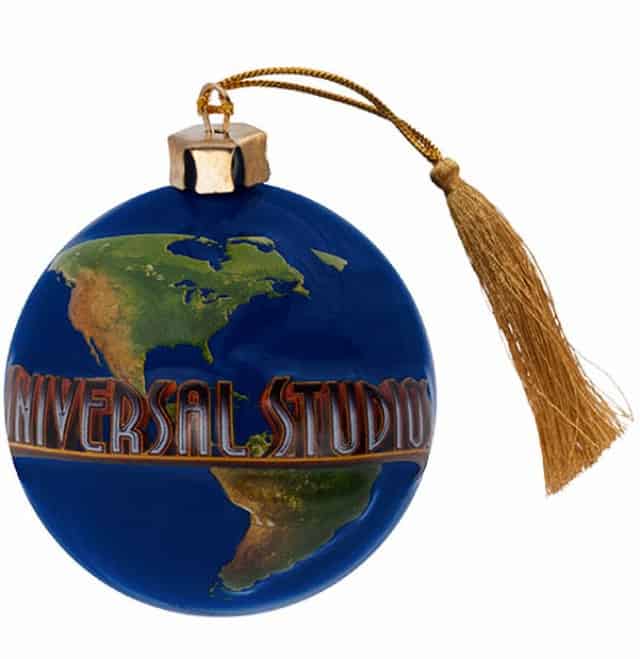 The site also reveals that plenty of seasonal merchandise will be available, with four themed rooms in the Holiday Tribute Store.
Not heading to Universal Orlando this winter, but want to check out the merch? Some of it is available online here.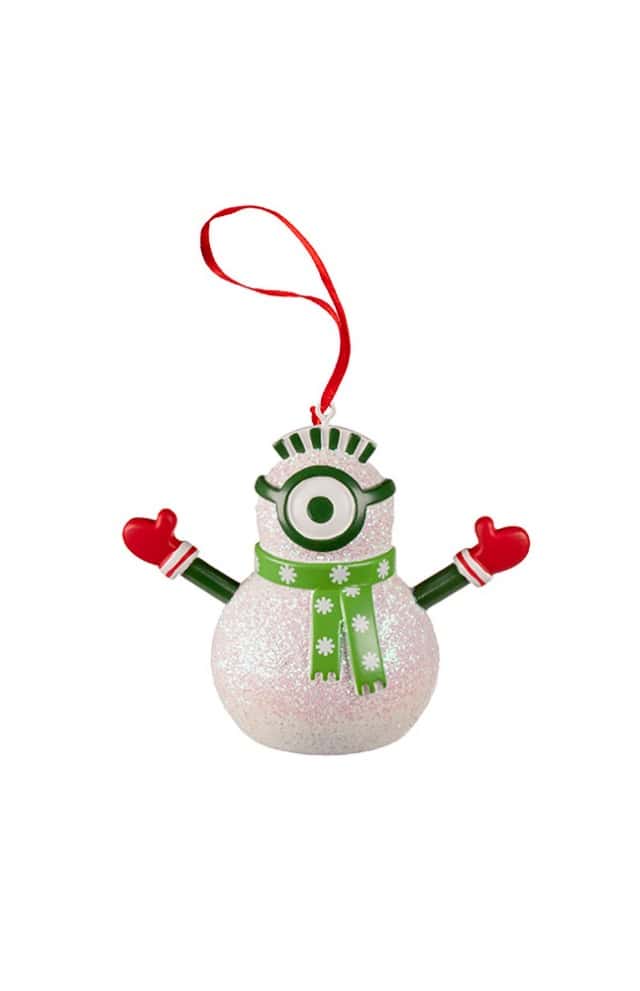 Ok, it's mostly ornaments, but they are pretty cute ornaments!
The (Christmas) Wizarding World of Harry Potter
I'm sure I'm not alone in counting the first installment of the Harry Potter films as a "Christmas" movie! The scene where Harry gets his first Christmas gift from the Weasley family always makes me smile.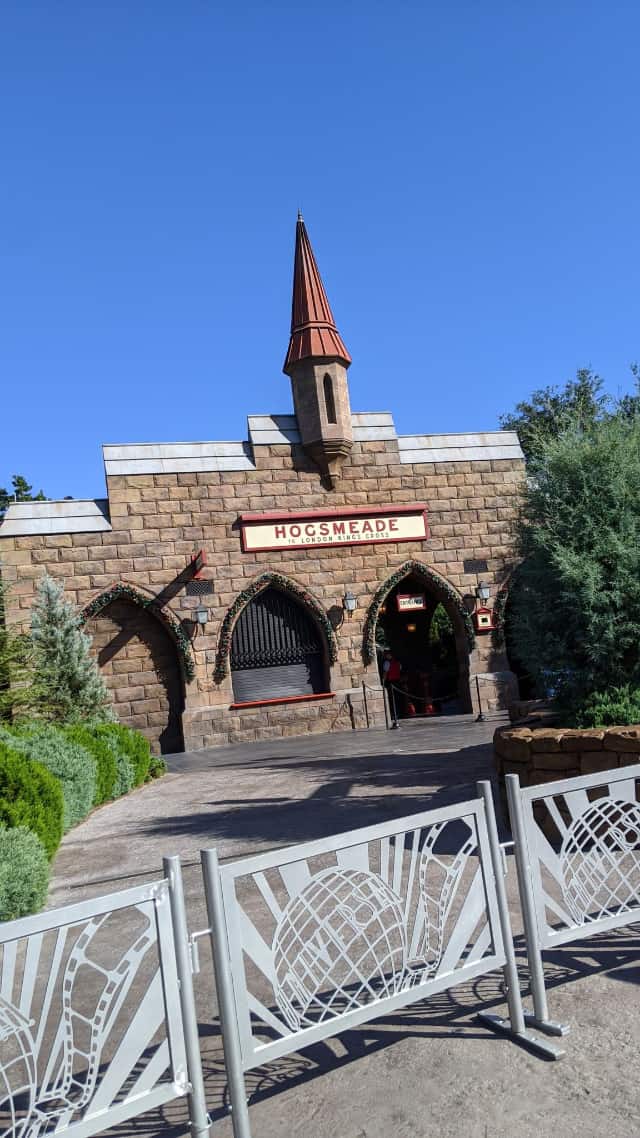 Universal Orlando will again deck the halls of Diagon Alley and Hogsmeade in the Wizarding World of Harry Potter.
In Hogsmeade at Islands of Adventure, the Frog Choir will serenade passersby.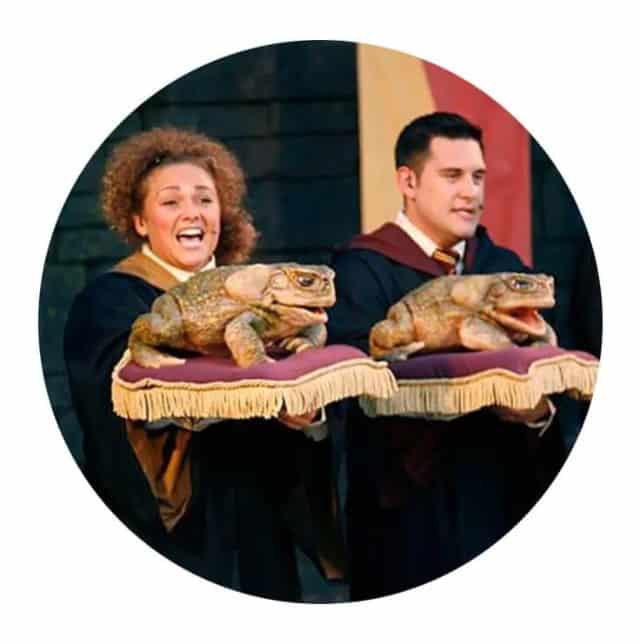 Celestina Warbeck and the Banshees will perform sets in Diagon Alley at Universal Studios.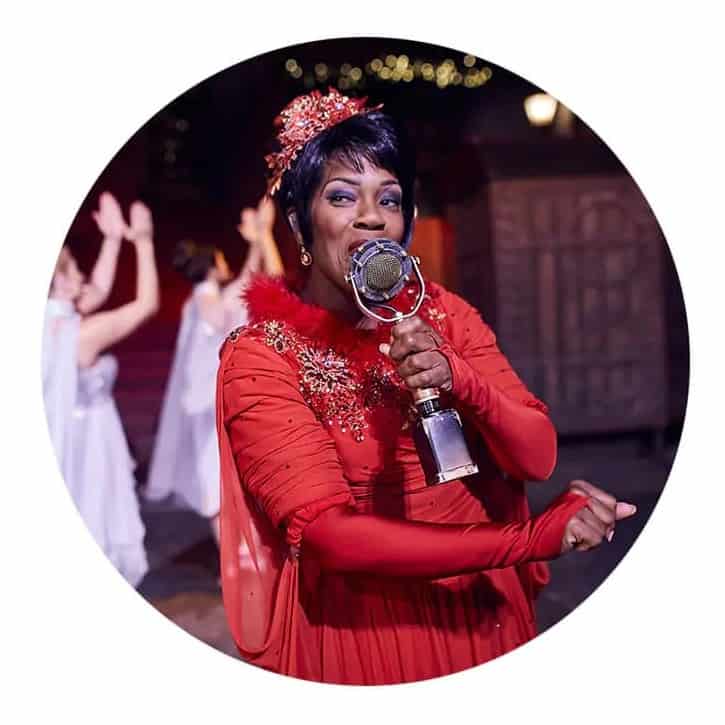 Finally, don't forget to check out the Harry Potter themed Christmas decorations and merchandise for sale!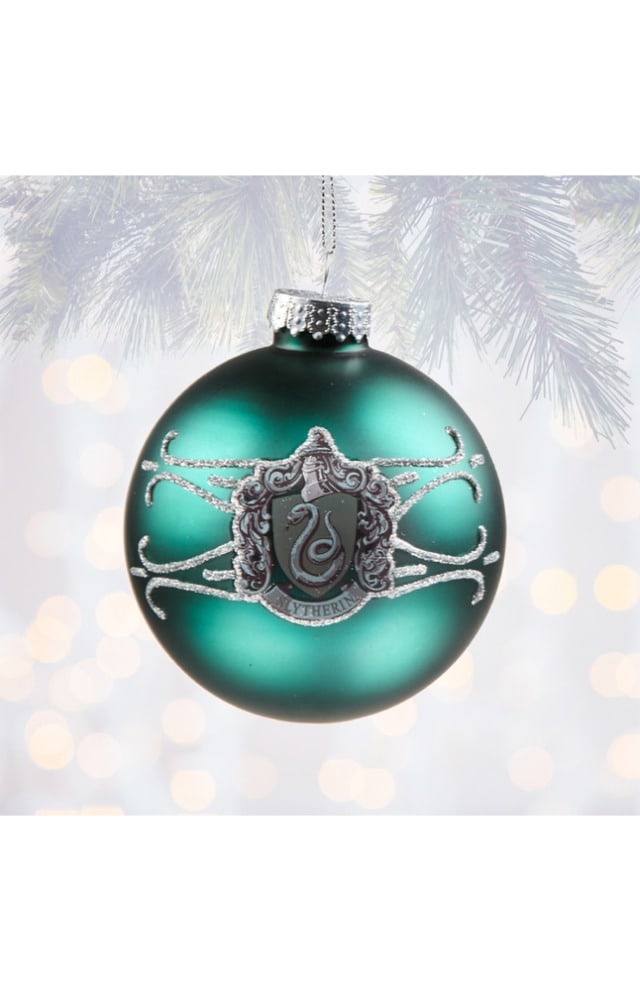 Decor
Our fearless leader, Kenny the Pirate himself stopped by Universal's Islands of Adventure and shot a few pics of the holiday decorations.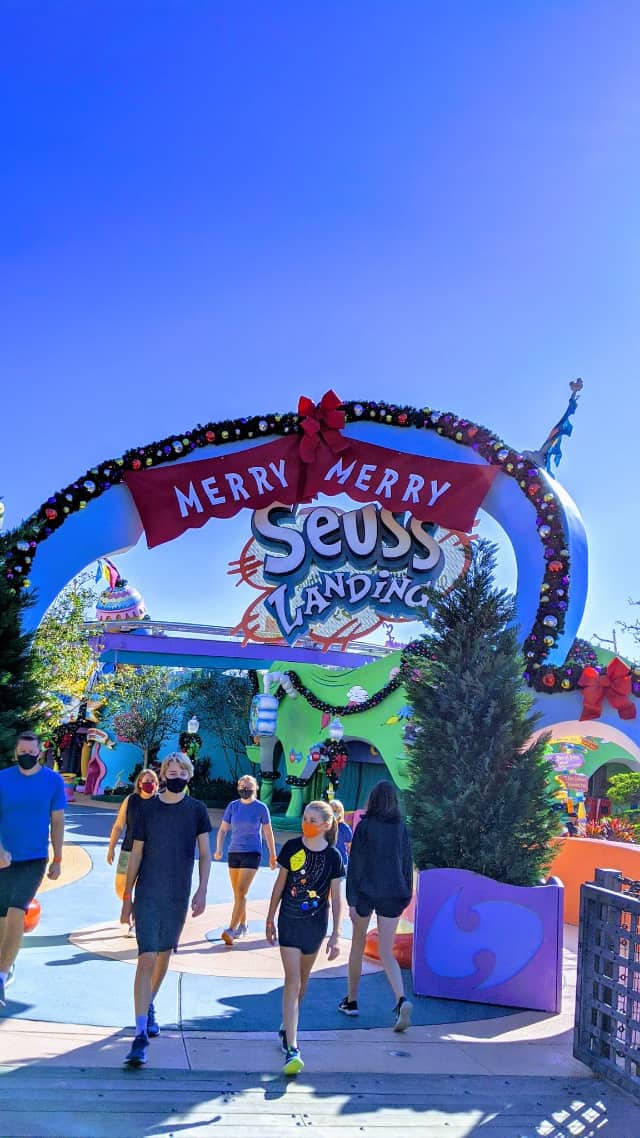 Seuss Island might be my favorite "island" in Islands of Adventure. It reminds me both of my childhood favorites and reading from the Dr. Seuss canon to my son!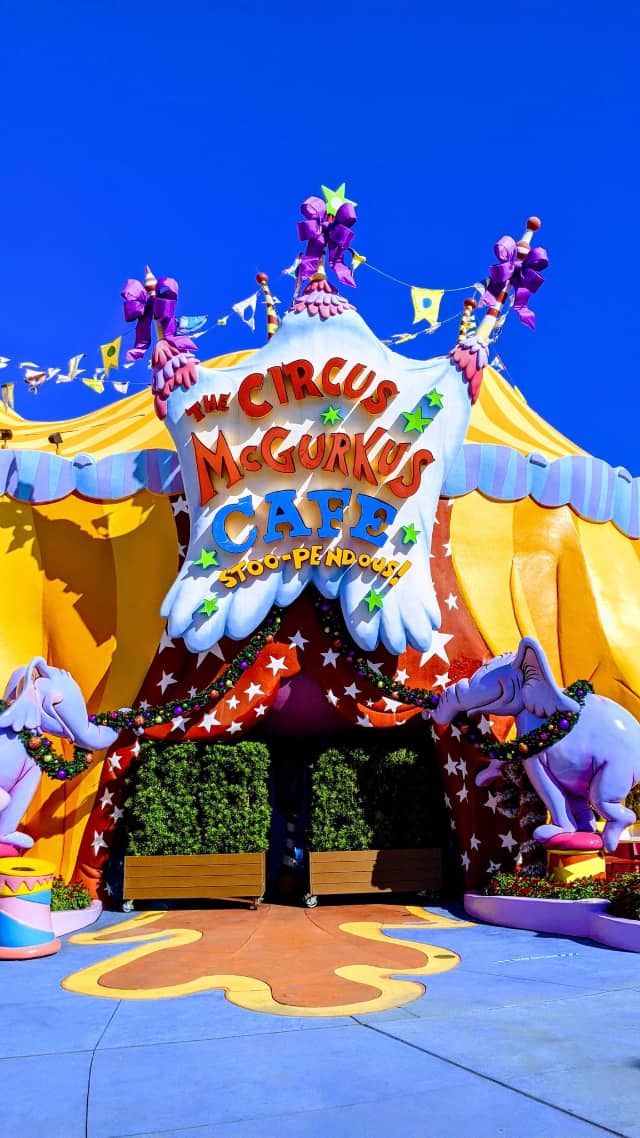 If I Ran the Circus is a fan favorite at my house!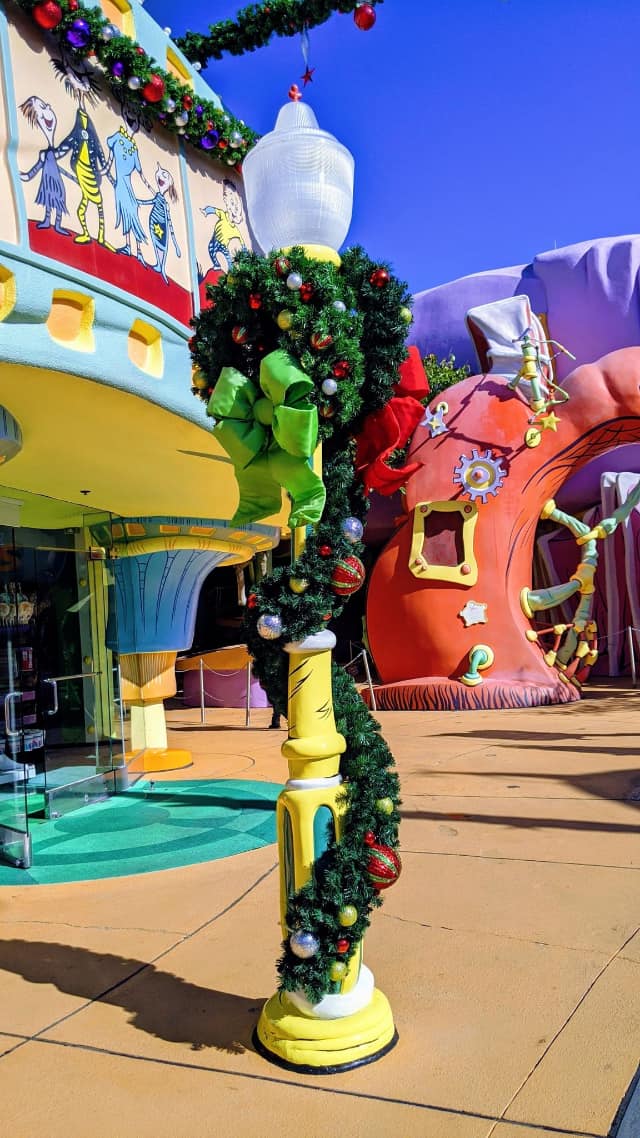 Admittedly, Seuss Island with its bright colors starts to look a little busy with holiday decorations! But if anyone can get away with being a bit "extra" it's Universal Orlando!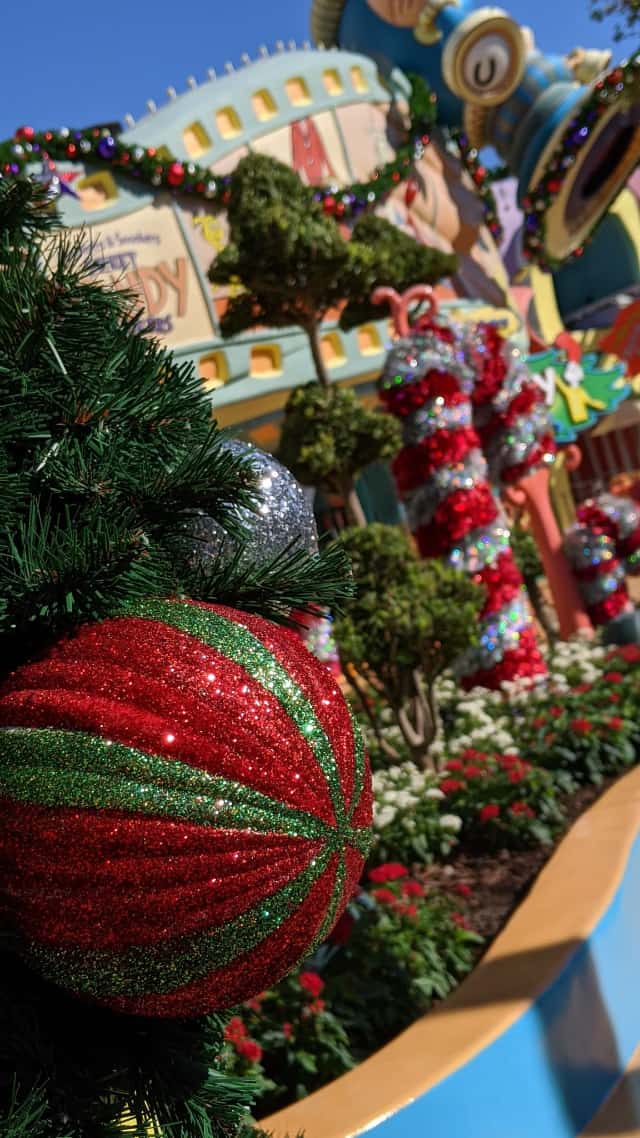 Loving the giant candy canes!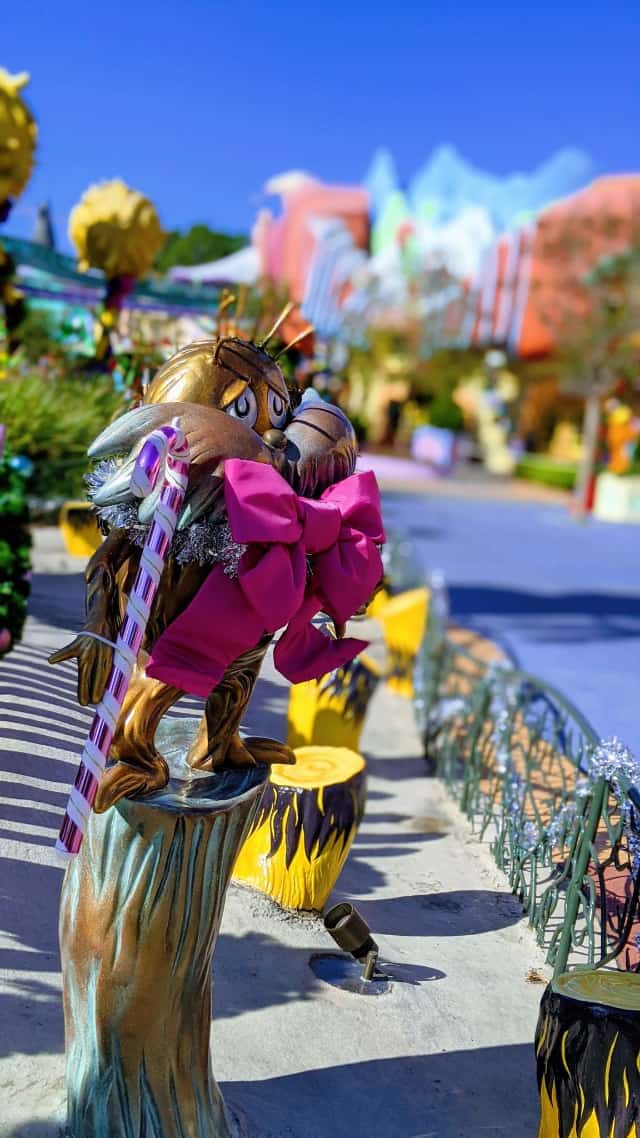 He is the Lorax, and he speaks for the (Christmas) trees! Please don't buy your loved on a sneed for Christmas this year!
Well, that's all we know for now about the holiday celebrations! Will you be stopping by Universal Orlando resort to check out the holiday offerings? Let us know in the comments on Facebook and in our friendly Facebook Group!
-Rebecca W Davis