It's still hurricane season right now and we have the latest update for Tropical Storm Eta that could impact Central Florida.
Tropical Storm Eta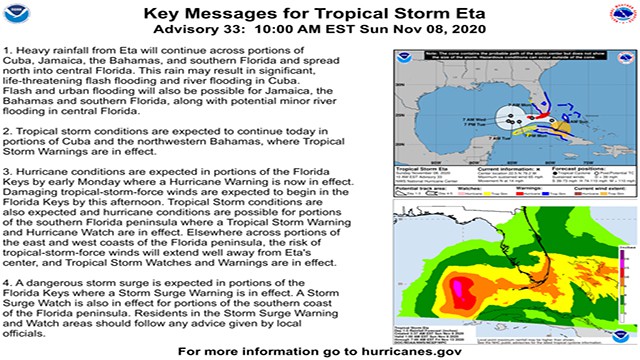 Tropical Storm Eta is currently over much of the Caribbean, including places like Cuba, Jamaica, the Bahamas and southern Florida.
Portions of Cuba and the northwestern Bahamas are expected to continue to see tropical storm conditions throughout today.
Rain is expected to result in "significant, life-threatening flash flooding and river flooding in Cuba." The National Hurricane Center is predicting hurricane conditions over portions of the Florida Keys by early Monday.
Central Florida is expected to have tropical storm conditions by early monday, november 9, 2020
Wind speeds are predicted to be from 5 to 30 mph in some portions of Central Florida.
Tropical Storm conditions are also expected and hurricane conditions are possible for portions of the southern Florida peninsula and conditions are expected to extend towards Central Florida.
How can Disney World Guests Prepare?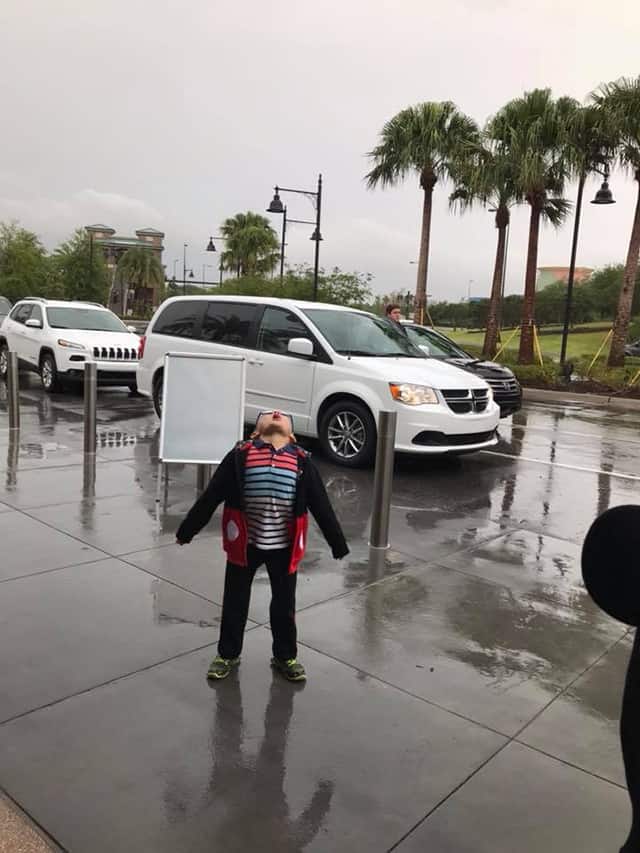 If you have plans to travel to Walt Disney World soon, be prepared! Strong winds and rain are likely. Be sure to pack ponchos, an extra pair of shoes, raincoats and umbrellas!
Walt Disney World takes tropical storms and hurricanes seriously and proper precautions will be taken if it should develop into a hurricane.
Park closures are rare due to weather, but they have happened before, but only a number of times. The Disney Parks closed in 2017 because of the threat of Hurricane Irma.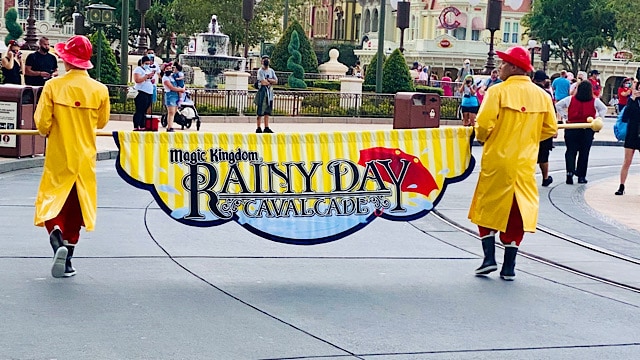 We will keep an eye on any major developments with the storm and will have any updates here. Until then, be prepared for wet weather and be prepared to have your plans changed during the day.
Sometimes certain cavalcades and characters might not be out due to the weather, but you might just be able to catch the Rainy Day Cavalcade if the conditions are not serious.
Have you visited Walt Disney World during severe weather conditions? Do you have plans to visit Walt Disney World next week? Tell us about it in the comments below or on our Facebook page.
Maggie Baltz