LATEST VIDEOS
Subscribe to my Youtube!
LIVE - Just Mousing Around
Just Mousing Around - LIVE
LIVE - Just Mousing Around
Rain doesn't stop the fun Magic Kingdom Cavalcades! Check out photos and details on the latest Rainy Day Cavalcade.
We were heading out of the Magic Kingdom when we heard music over the intercom. Usually, this signals a character cavalcade is heading your way. However, it was raining so we were unsure. To our delight, we caught the new Rainy Day Character Cavalcade.
Character Interaction Changes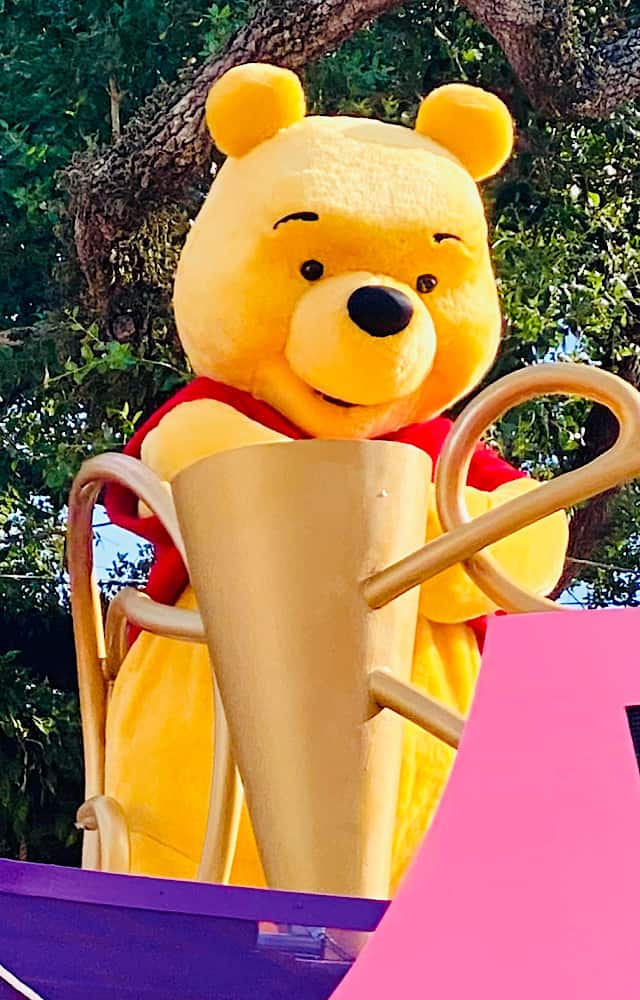 With reopening, Walt Disney World created a plan to keep guests safe while still allowing them to experience the Disney magic.
This included pausing parades, nighttime fireworks, stage shows, and character meet and greets. For more details on Disney World's reopening plan, read more here.
Traditional character meet and greets are not currently available, but Disney created character cavalcades that allow guests to create memorable experiences while following social distancing guidelines.
Disney Parks shared the following statement:
OUR CHARACTERS WILL STILL BE IN THE PARKS TO ENTERTAIN AND DELIGHT OUR GUESTS. ADDITIONALLY YOU'LL BE ABLE TO EXPERIENCE MANY FAVORITE ATTRACTIONS AND DOZENS OF ENTERTAINMENT OFFERINGS.
For a complete cavalcade guide of all Disney World theme parks, including videos, read our article here. This article also contains pop-up character information.
Mickey and Friends Cavalcade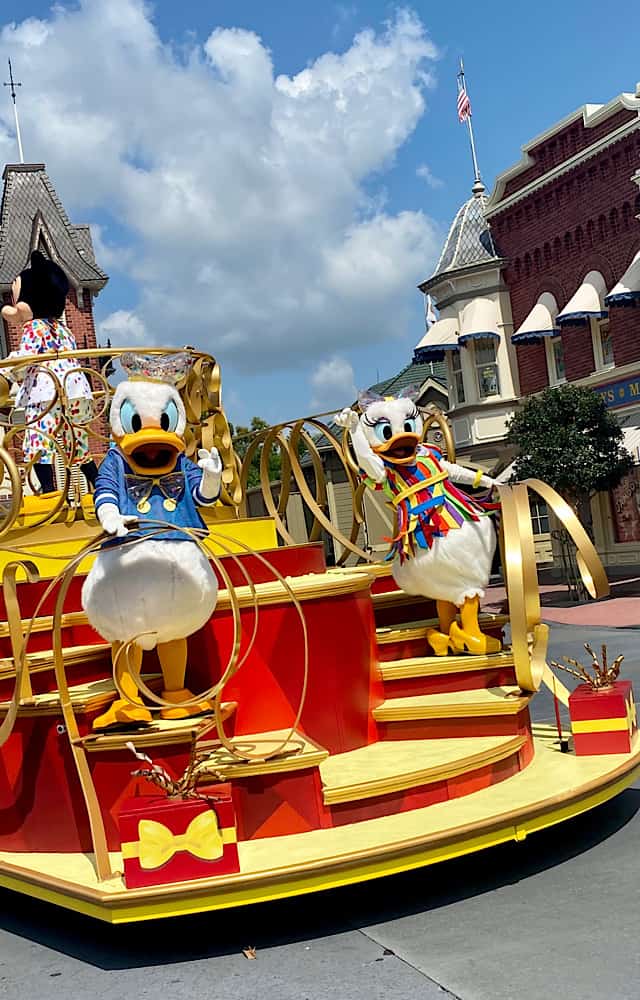 Throughout the day Guests enjoy special character cavalcades. Each cavalcade follows the traditional parade route beginning in Frontierland and ending on Main Street behind the fire station.
This cavalcade featured the same great music and character outfits as the "Get Your Ears On" dance party. Mickey and Minnie Mouse are sporting Mickey's 90th birthday outfits.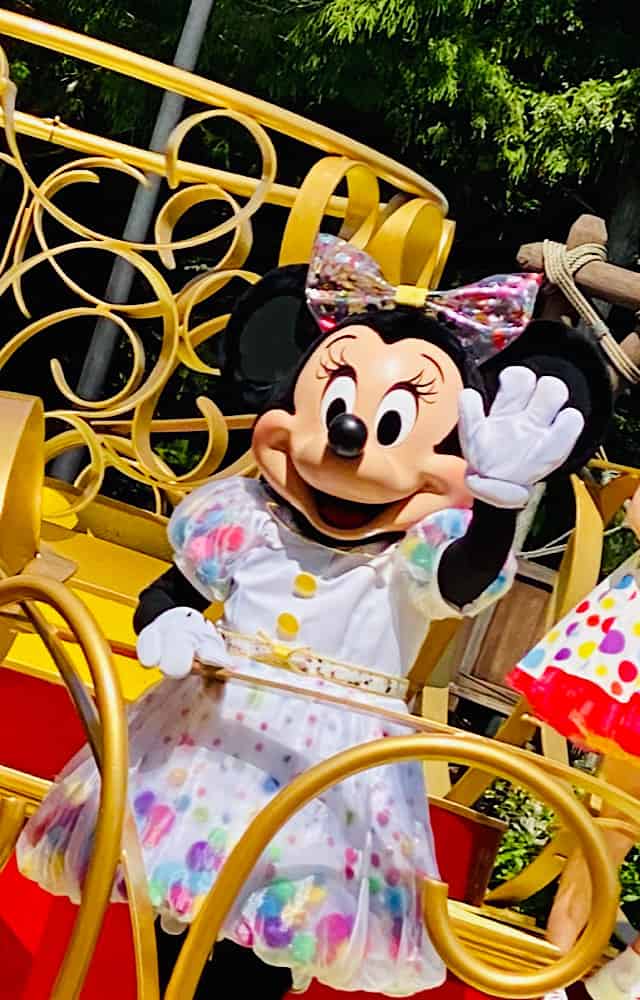 In addition to our favorite pals Mickey and Minnie, this cavalcade also includes the following characters:
Clarabelle Cow
Goofy
Max
Donald Duck
Daisy Duck
Josè and Panchito (from 3 Caballeros)
Princess Cavalcade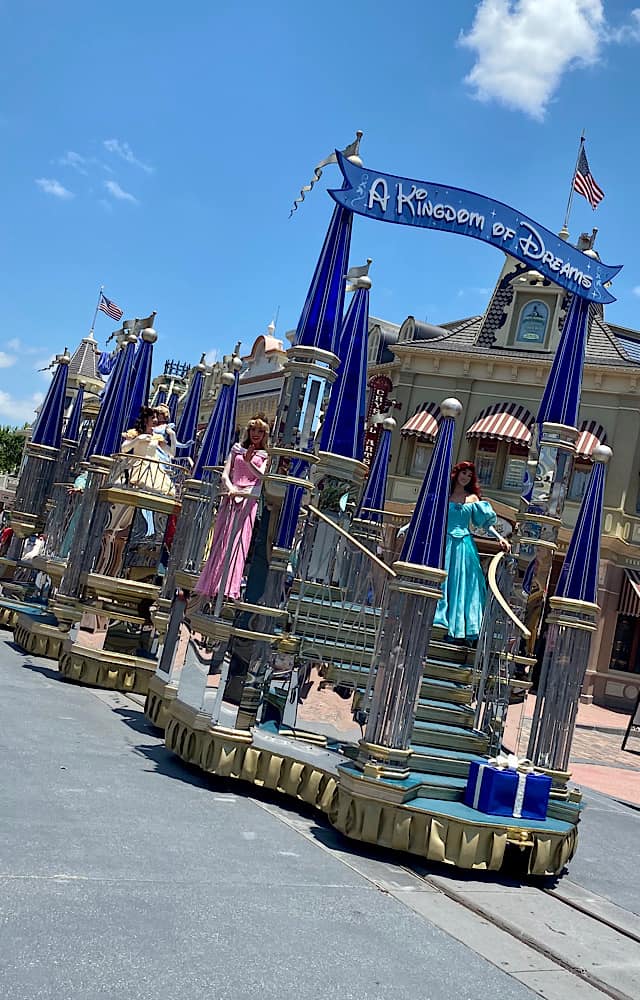 Once you hear the "princess music" over the intercom, be on the lookout for Merida. She strolls along the parade route on a majestic Clydesdale horse, waving and greeting guests.
The princess cavalcade has the most characters in any cavalcade. As you can see from the photo above, this float has been repurposed from the Fantasy of Fantasy Parade.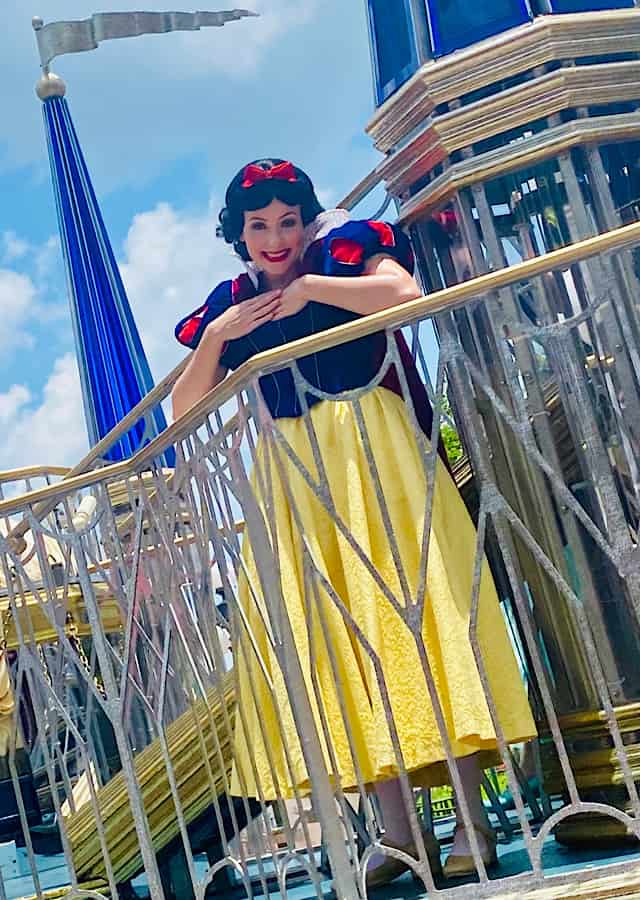 Check out all the characters on this cavalcade:
Rapunzel
Tiana
Fairy Godmother
Jasmine
Aurora
Snow White
Ariel
Belle
Cinderella
Elena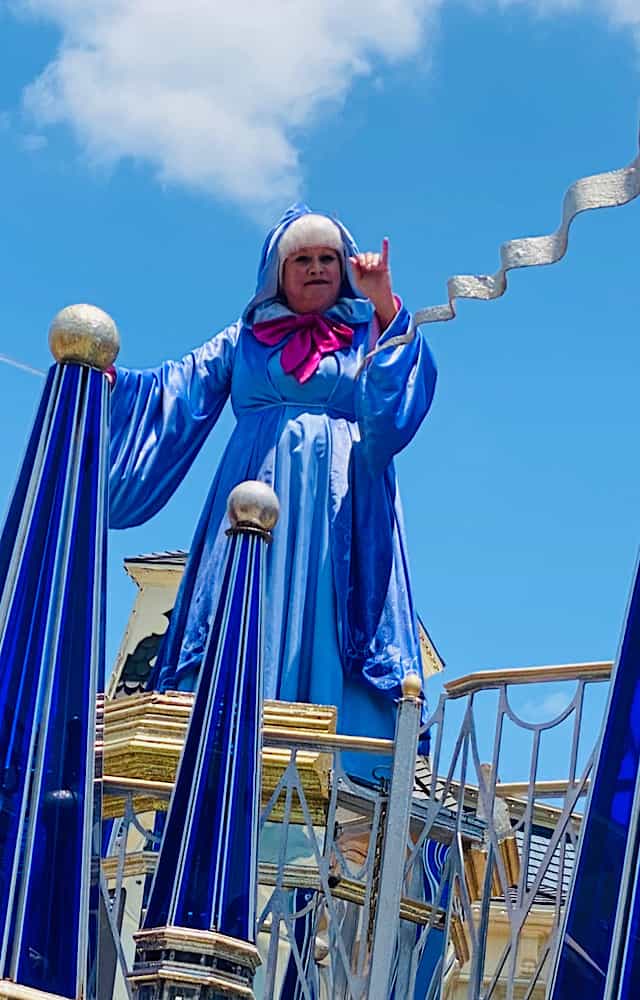 Fairy Godmother is my absolute favorite character to interact with. I was thrilled to see her. She even blew me kisses when I waved at her.
Tink Float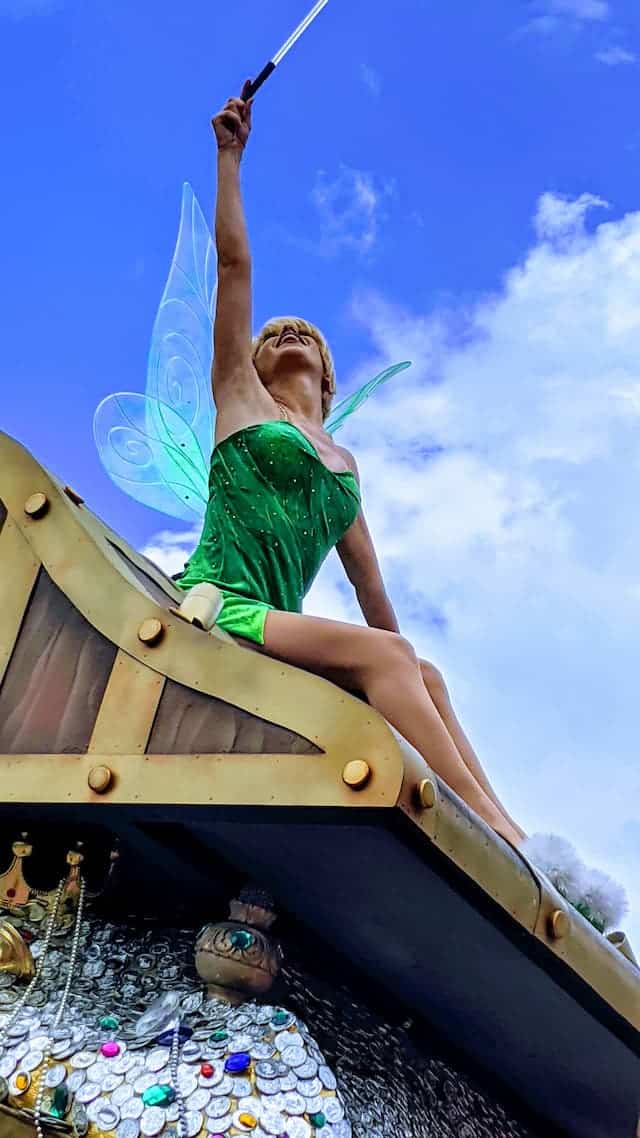 I hesitate to call this a cavalcade since it's only one float and character. When you hear "Following the leader, the leader…" be on the lookout for Tink.
She sits atop a huge treasure chest with overflowing gold and riches. All along her route she is sprinkling magical pixie dust while waving at guests.
Fantasyland Cavalcade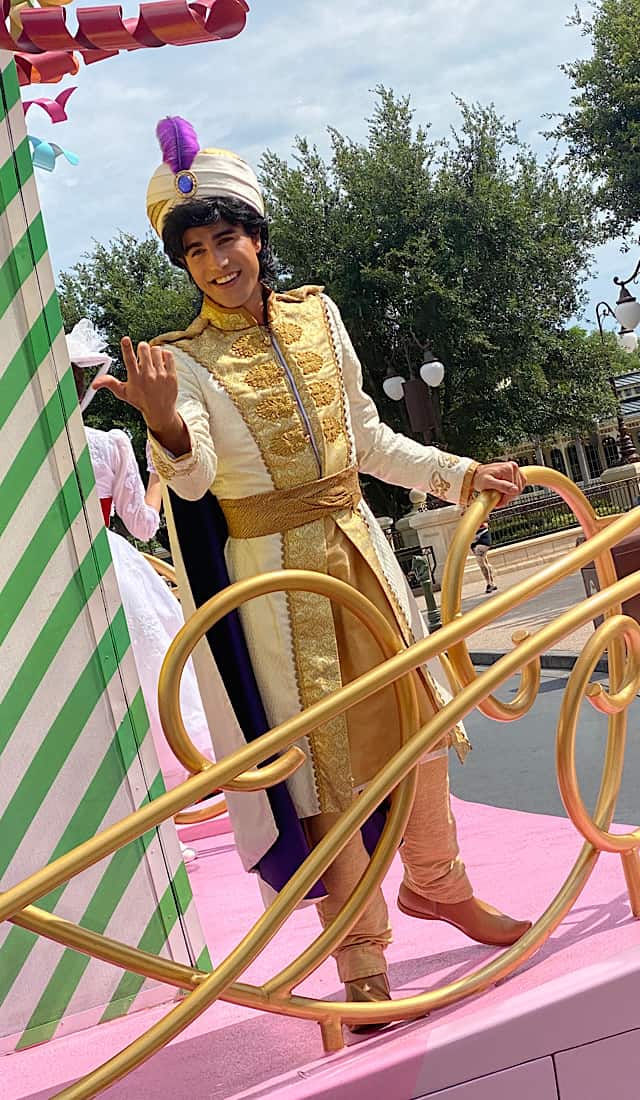 If you want to see the dashing (just ask him, right?) infamous Gaston, he leads the Fantasyland Cavalcade boasting and carrying on with guests on his stately black Clydesdale.
Once Gaston confidently trots by, expect to see Aladdin, Mary Poppins, Alice in Wonderland, Peter Pan, and Winnie the Pooh. Tigger bounces behind the repurposed float from the Move It, Shake It Parade.
Hundred Acres Wood Cavalcade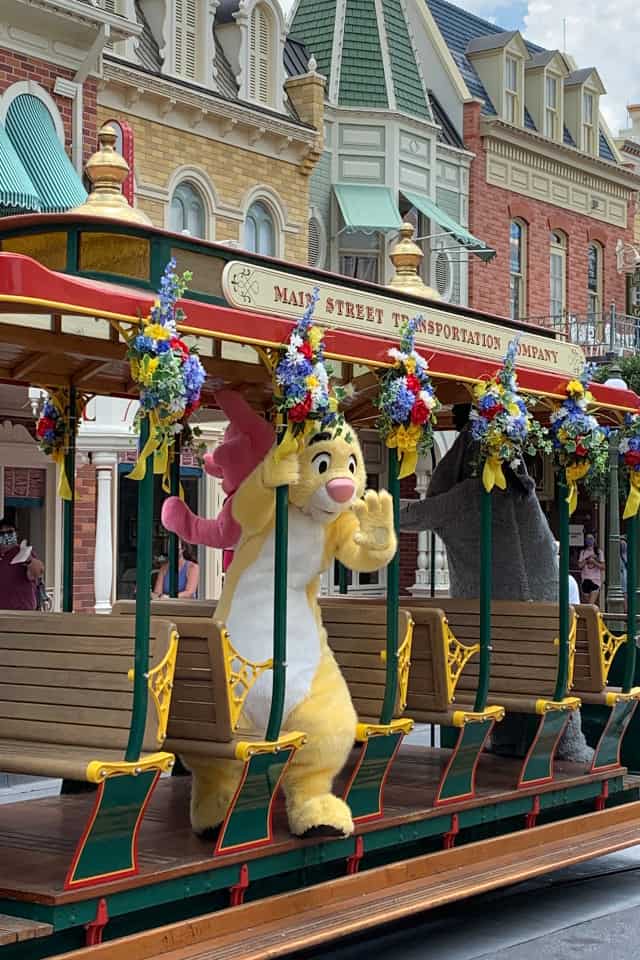 Check out Winnie the Pooh characters along the parade route in the Main Street Trolly. Characters include Rabbit, Eeyore, and Piglet, all socially distanced. I find it odd that Winnie the Pooh isn't on this float with his friends.
Be sure to check Character Locator to find updated information for all of the great Character Cavalcades and Pop-Up Characters.
Rainy Day Cavalcade Changes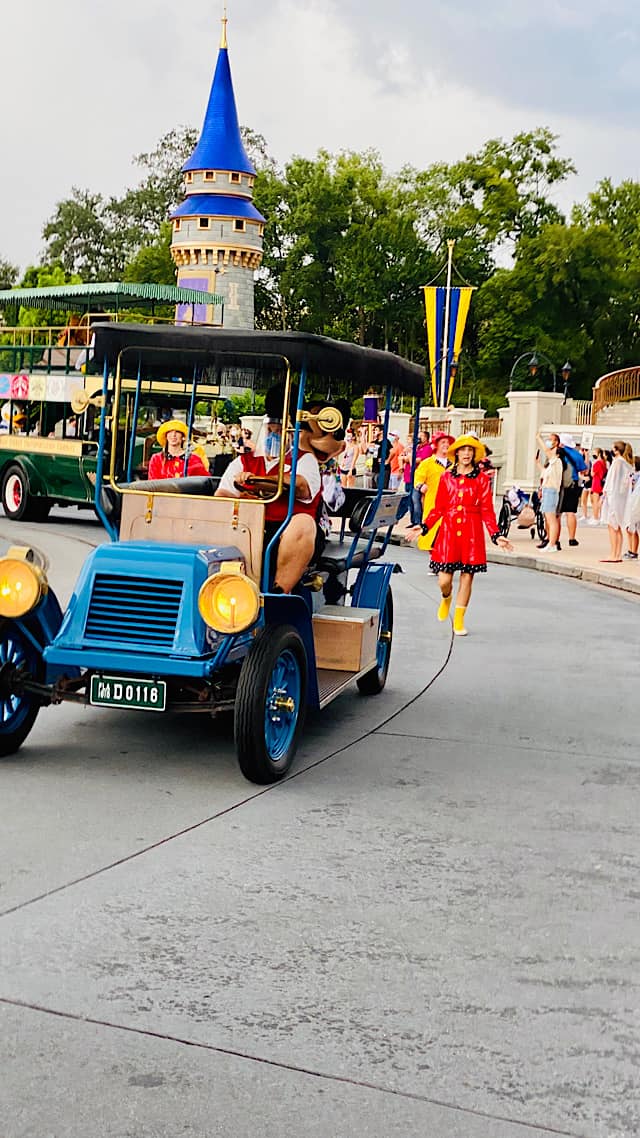 When Disney announces over the intercom that "Due to inclement weather, the parade has been cancelled…" be on the lookout for the Rainy Day Cavalcade. However, keep in mind, if it's raining too hard, this cavalcade will not take place.
The Rainy Day Cavalcade isn't new at the Magic Kingdom, but Disney has modified this experience since reopening. In the past, Disney used a combination of vehicles and characters walking rain gear.
Social distancing wasn't a part of this parade. However, now characters all ride in vehicles, and everyone, including characters, drivers, and walking Cast Members are all spread out. Also, when we were there, we noticed less characters included than in the past.
Rainy Day Cavalcade Things Kept the Same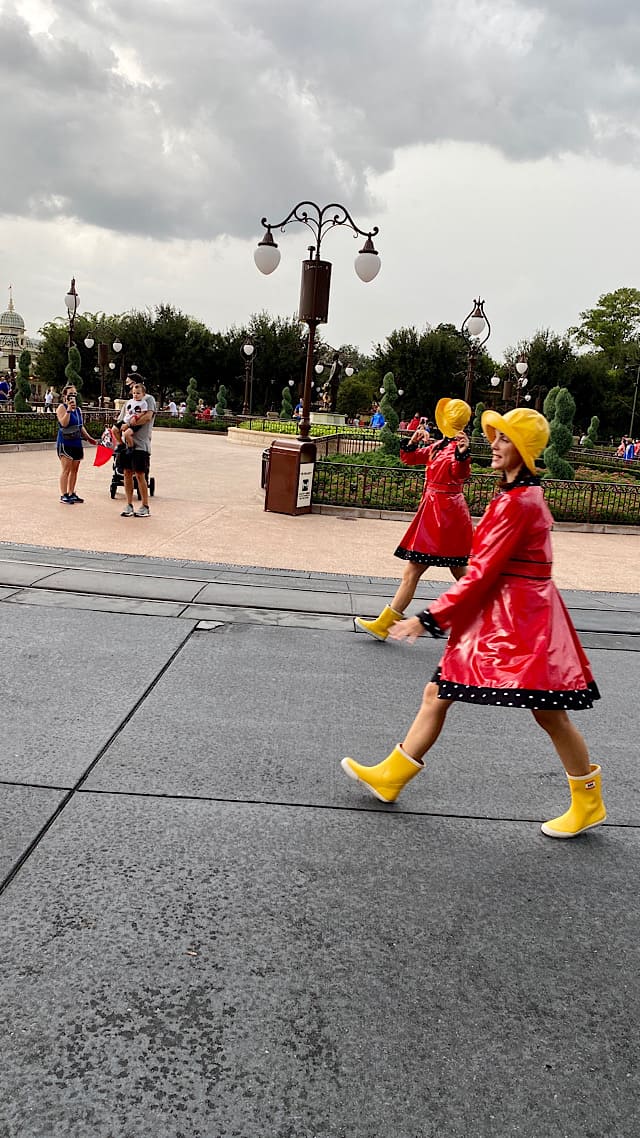 This cavalcade follows the same parade route as the others. To signal the beginning of the parade, Disney uses the same banner as before reopening.
Adorable Disney Performers are also included in their raincoats, hats, and rain boots. Watching them stomp in puddles in their colorful outfits adds to the festive spirit of the cavalcade. Also, the song hasn't changed since the previous Rainy Day Cavalcade.
Rainy Day Cavalcade Lyrics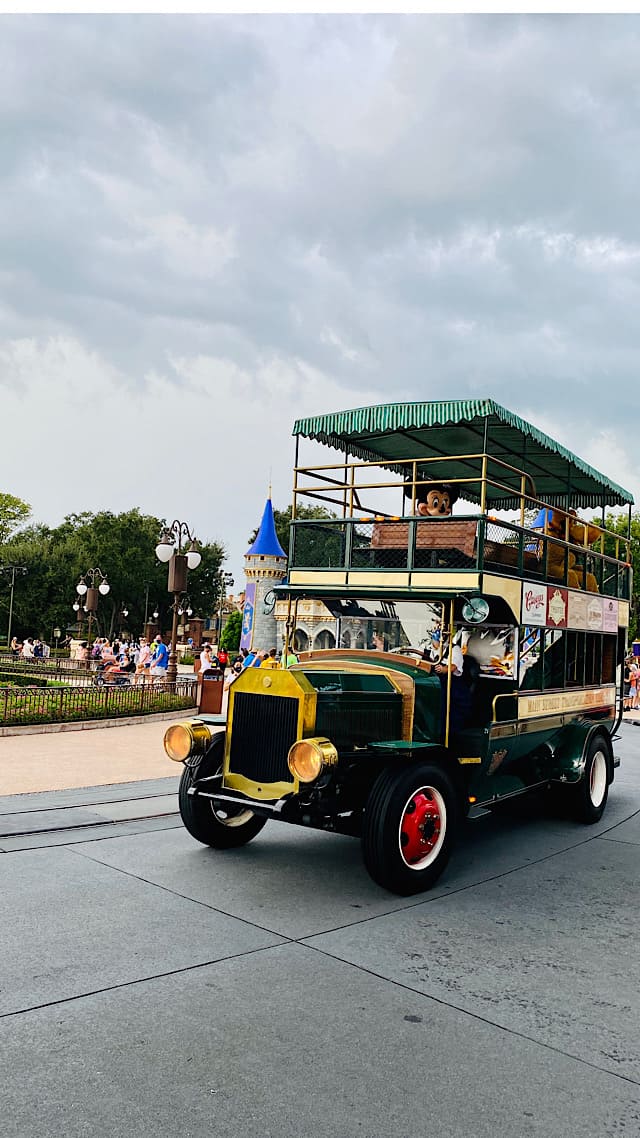 The Rainy Day Cavalcade song lasts a little less than 5 minutes. There's a chorus with repeating, playful lyrics:
Trickle, trickle, splash, splash, tell me how long will this rain last? The rain keeps dropping, the rain don't stop, tell me how long will this rain last?
Disney also includes tidbits from the famous "Singing in the Rain" song:
I'm singing in the rain, just singing in the rain. What a glorious feeling, I'm happy at last. I'm laughing at clouds, so dark up above. I'm singing; singing in the rain.
I picture Gene Kelly and Kathy Seldon dancing and singing in the rain with their umbrellas and rain gear. Also, this makes me miss this scene at The Great Movie Ride.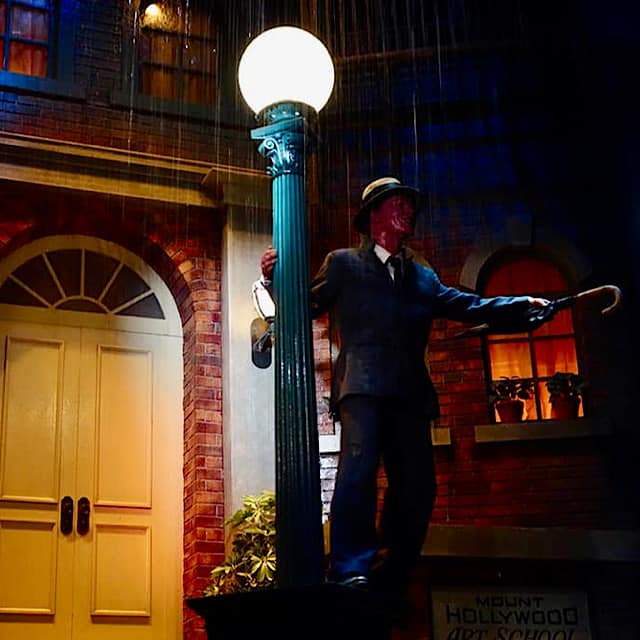 Disney also includes another catchy tune:
Just gotta' see my sweet gumdrop. She's there waiting, and I'm hesitating. Tell me just how long this rain will last.
Now I'm going to be singing rainy day tunes all day in my head! The songs in the parade really do set this cavalcade apart. Such spirited fun songs make guests and Cast Members celebrate the rain.
Mickey Starts the Show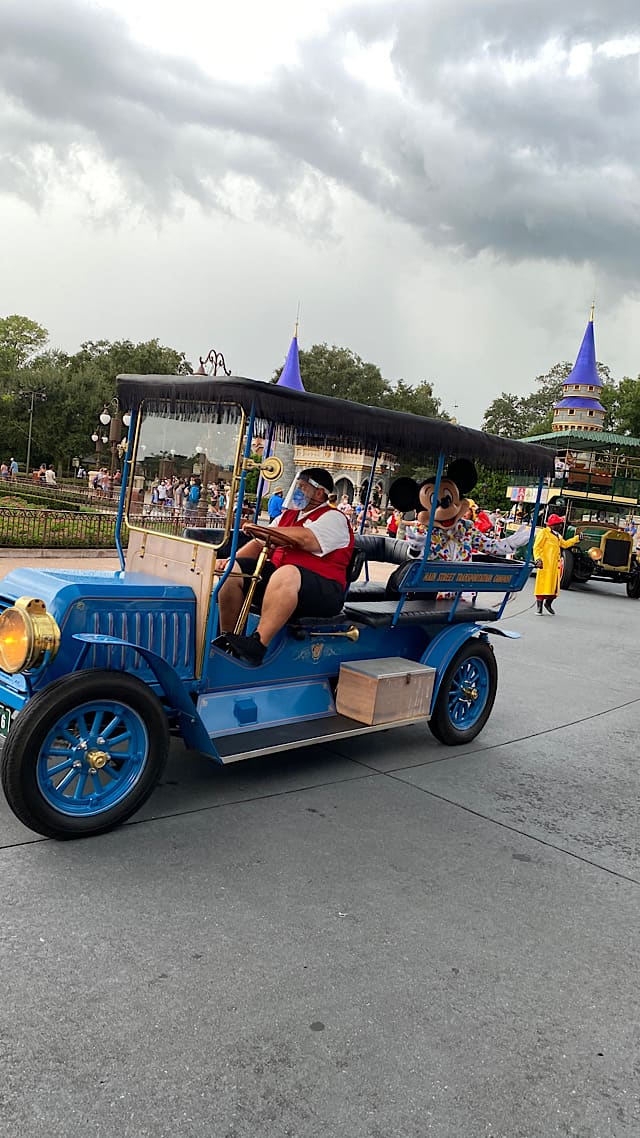 Like the Mickey and Friends Cavalcade, Mickey and Minnie are sporting the Mickey 90th birthday outfits. They're so colorful and fun! Mickey waved at nearby guests, making everyone feel welcome.
Rainy Day Characters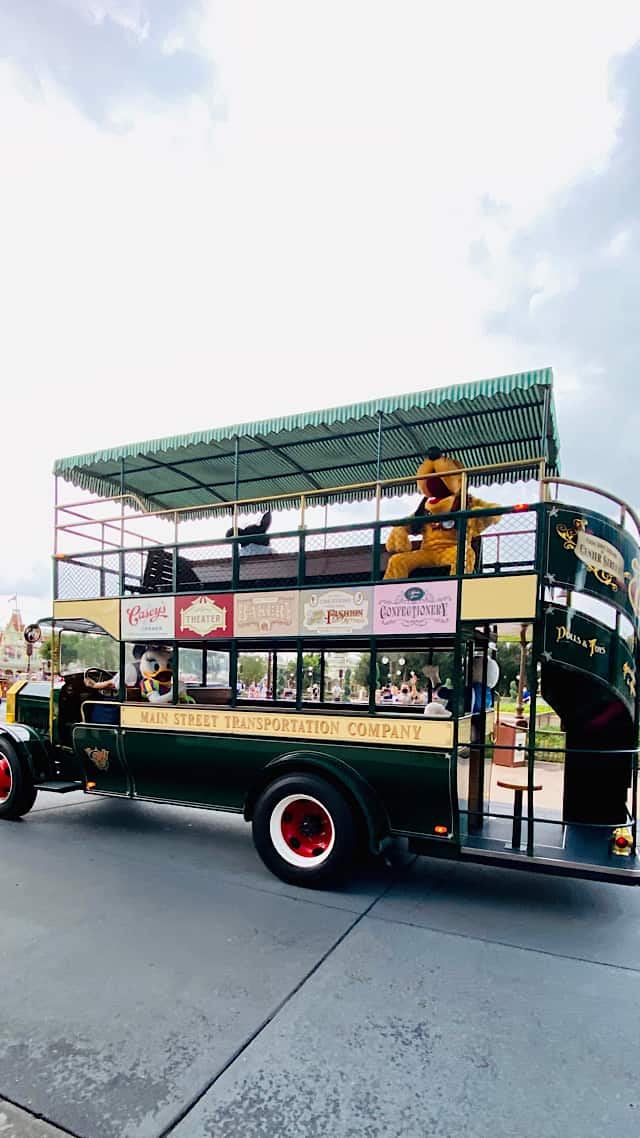 In the Rainy Day Cavalcade, there are only two vehicles. The first vehicle has Mickey sitting in the back. This is followed by the double-decker trolley with Minnie, Pluto, Donald and Daisy spread out in the vehicle.
Final Thoughts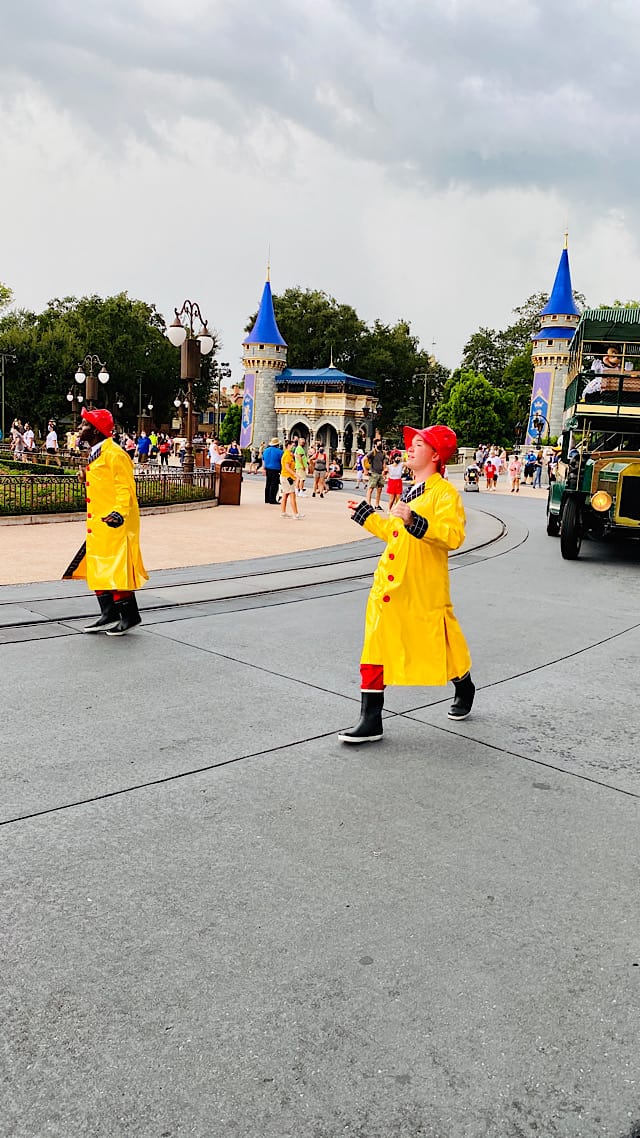 It was amazing to see how well each character interacts with guests. Characters blow kisses, point to guests with special ears and outfits, and give guests heart symbols with their hands. However, I can understand children being sad not being able to hug their favorite character.
But, I love the easy access of so many characters at all of the Disney Theme Parks, especially Magic Kingdom. It's so convenient not to have to fit in time in line to meet specific characters.
Have you experienced Disney World's cavalcades? What are your thoughts on these and the other character changes since reopening? We would love to hear from you on Facebook.
Are you planning a vacation? Reach out to our trusted travel agency sponsor Authorized Disney Vacation Planner
Mouse Class Travel
!