As Walt Disney World moves forward with reopening, some may be wondering what social distancing measures they are taking on attractions and in queues in order to comply with their focus on health and safety. We recently visited all four theme parks, and we now have a firm look at just what Walt Disney World is doing in order to prevent the spread of illness for their Guests and Cast Members.
If you're wondering if now is a good time to visit Walt Disney World, I would tell you yes, it absolutely is! With the lowered capacity at all four theme parks, the low crowds make for an enjoyable park experience.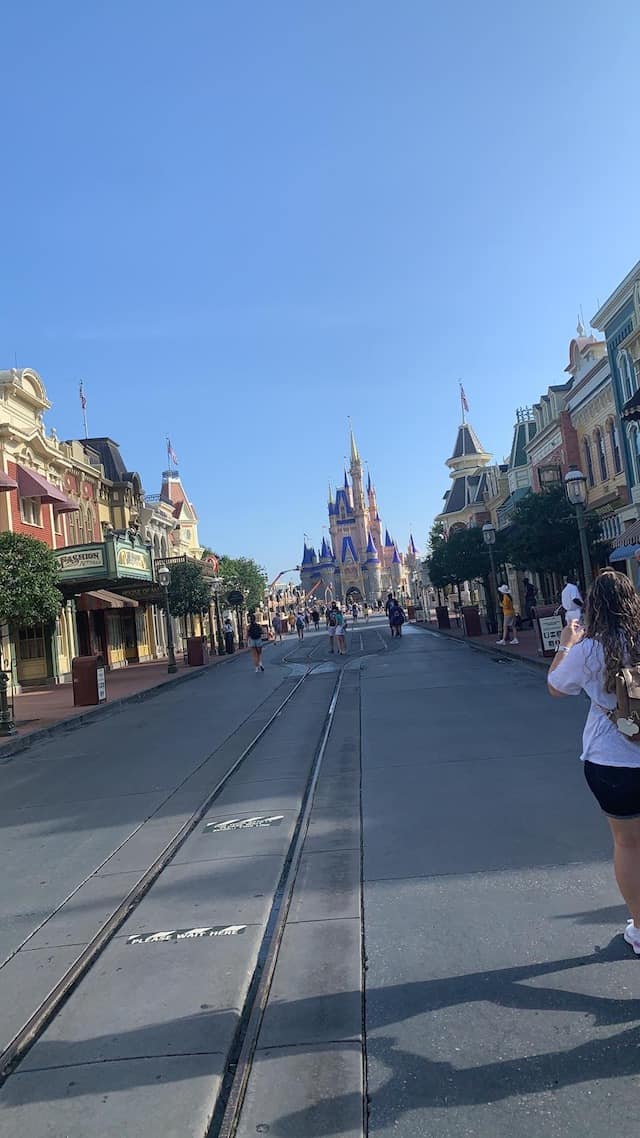 However, many Disney fans have reservations about visiting Walt Disney World Resort during this uncertain time, and rightfully so. Although Disney is focusing on health and safety, many are wondering if Walt Disney World is truly a safe place right now.
We recently visited and took a look at the steps Disney was taken in order to ensure Guests can maintain social distance. We found Disney has some interesting and innovative choices in this area, and some are better than others.
Social distancing at Disney World: Queues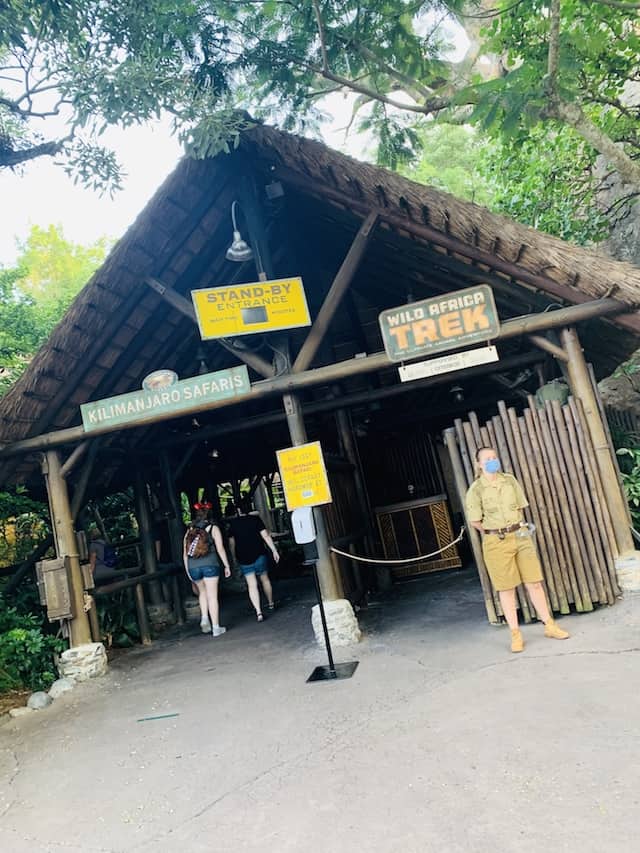 Social distancing is the term used for keeping a distance of 6 feet or more from other people. It is a recommended policy for helping prevent the spread of coronavirus. Keeping a distance of 6 feet in a theme park can prove to be difficult, particularly in queues.
If you've visited Walt Disney World before, you may be familiar with the sentence "please move in and fill in all available space." I promise this is no longer a phrase you will hear from Cast Members – for now anyway.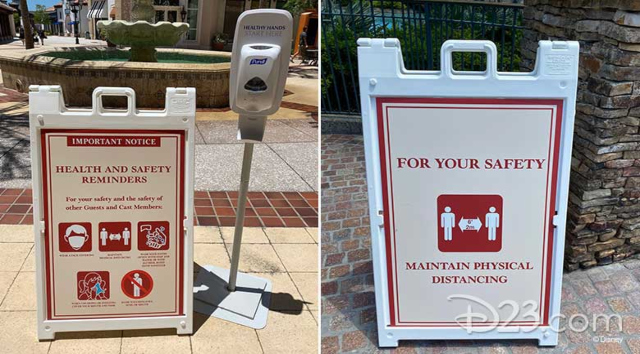 Instead, Disney has taken the opposite stance. Disney is encouraging all parties to keep a distance of 6 feet or more in queues.
Social distancing at Disney World: Floor Markings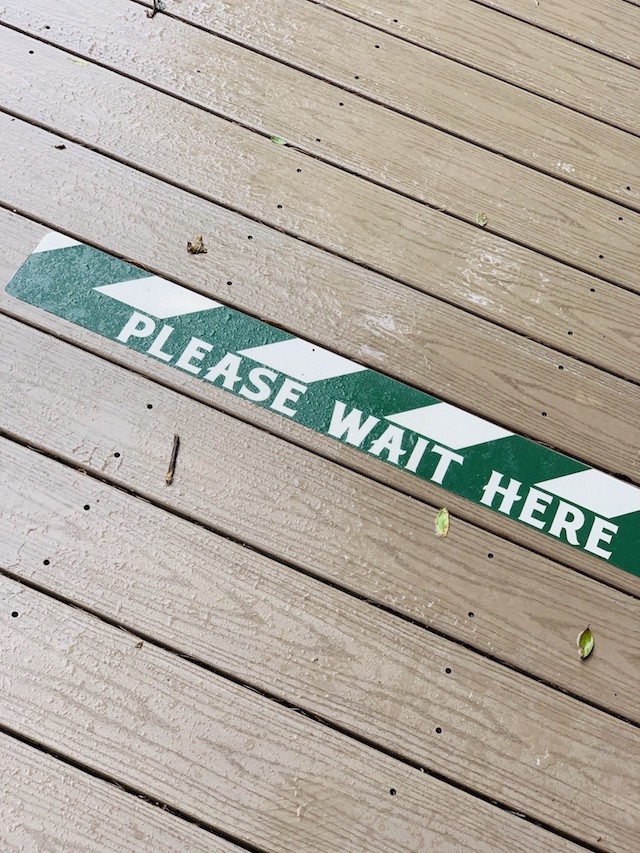 Most areas where lines form in Walt Disney World now contain floor markings indicating where Guests should stand. These floor markings vary. Sometimes they are round numbered dots your entire party should stand on. Others are clear lines that indicate you should stand there.
Cast Members are frequently on hand to direct you to the appropriate floor markings and are ready to redirect Guests if they miss the directions on where to stand.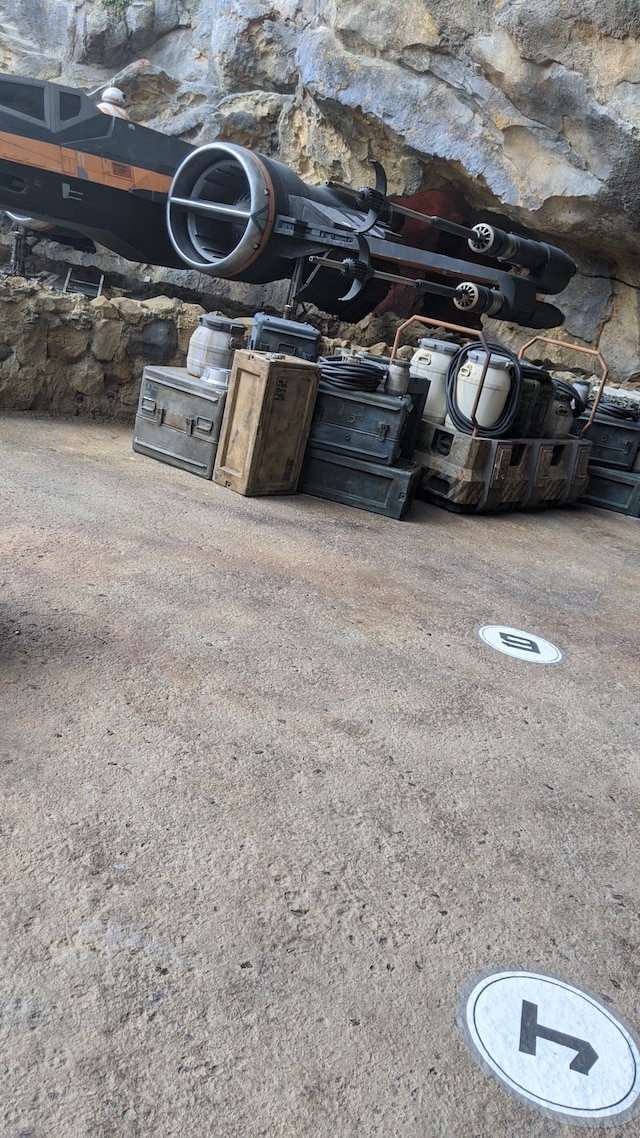 Although this change does create the appearance of long lines, I personally think it is one of the best adjustments. One thing I can't stand is having strangers crowd me in lines, so this is a nice break from that.
This adjustment to queues keeps parties together but others separated. There are no more Guests pushing up against other parties or getting too close.
Social distancing at Disney World: Partitions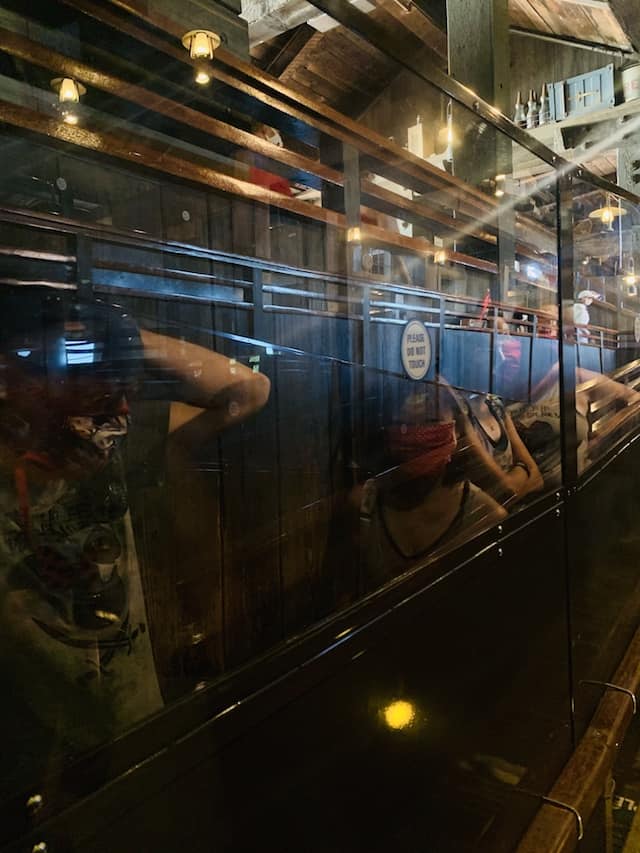 The floor markings do help Guests so that they are not too close to the parties before and after them in queues. However, for many attractions, queues wind back and forth. So you not only have parties in front and back of you, but often you will have them on both sides of you as well.
Disney has thought about this issue and come up with an idea for addressing it. There are now large plexiglass partitions separating rows in queues.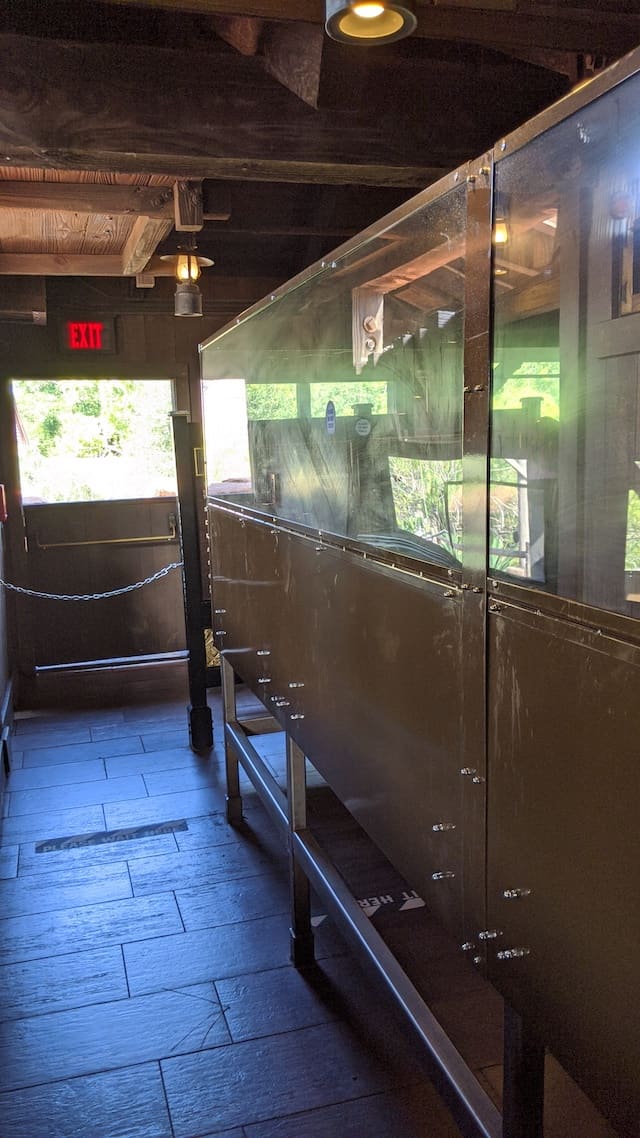 These plexiglass partitions are in use in many queues around Walt Disney World. While they do work for their intended purpose, I personally found there were many negative aspects to their use.
The partitions made tight queue lines feel even smaller and more closed in. Anyone who has any anxiety around enclosed spaces would likely feel very uncomfortable with these in use.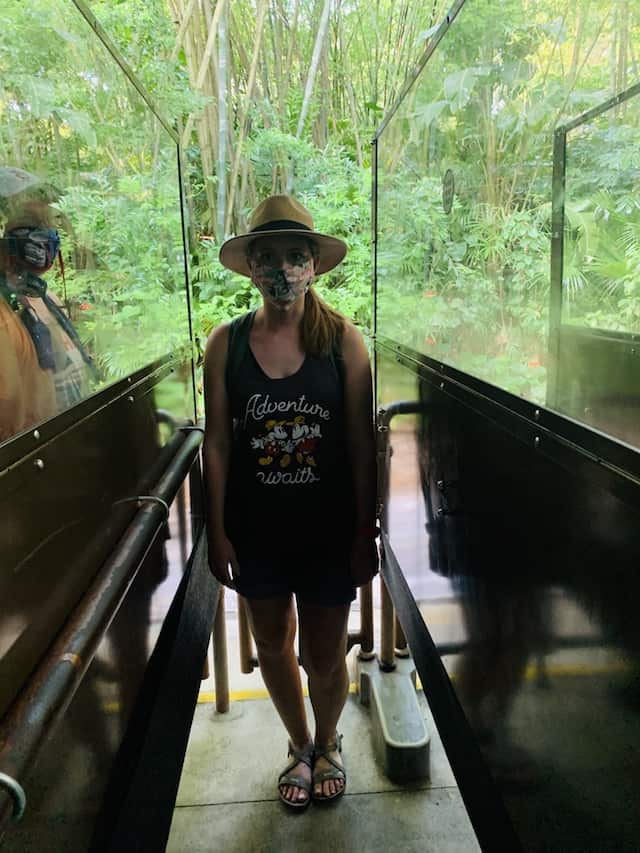 In addition, larger Guests might be incredibly uncomfortable in some of these tighter spaces.
These plexiglass partitions also blocked air flow through the queues. While this might be a good thing to prevent the spread of germs, these partitions make some queues incredibly hot.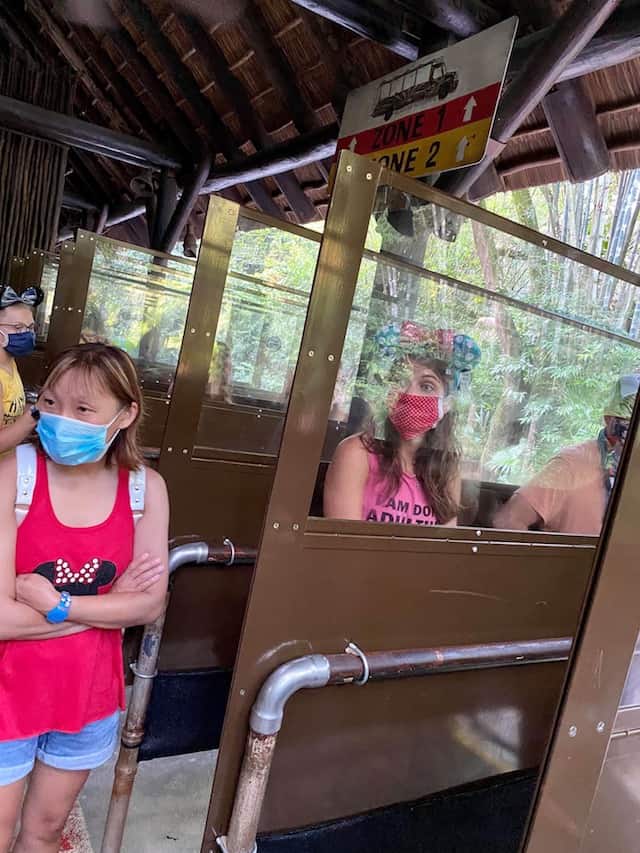 One queue where I found this to be a particularly uncomfortable problem was Big Thunder Mountain Railroad. On it's best day, this queue can be hot and uncomfortable. However, with the partitions in place, it was one of the places I felt most overheated in all of Walt Disney World.
Some queues only utilized these partitions in the loading area, such as Kilimanjaro Safaris. Others used them in several places throughout the queue, such as Big Thunder Mountain Railroad.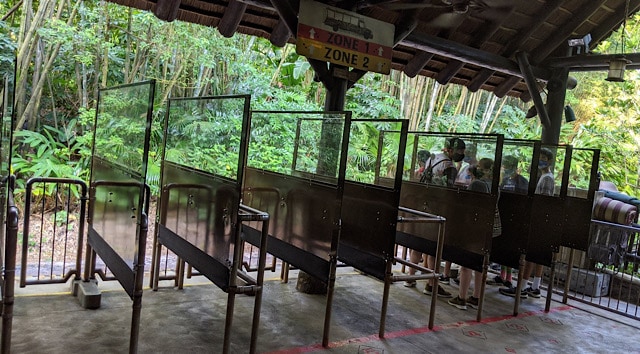 As much as I disliked the partitions in the queues, I did appreciate Disney's consideration to my health and safety.
Interactive Queues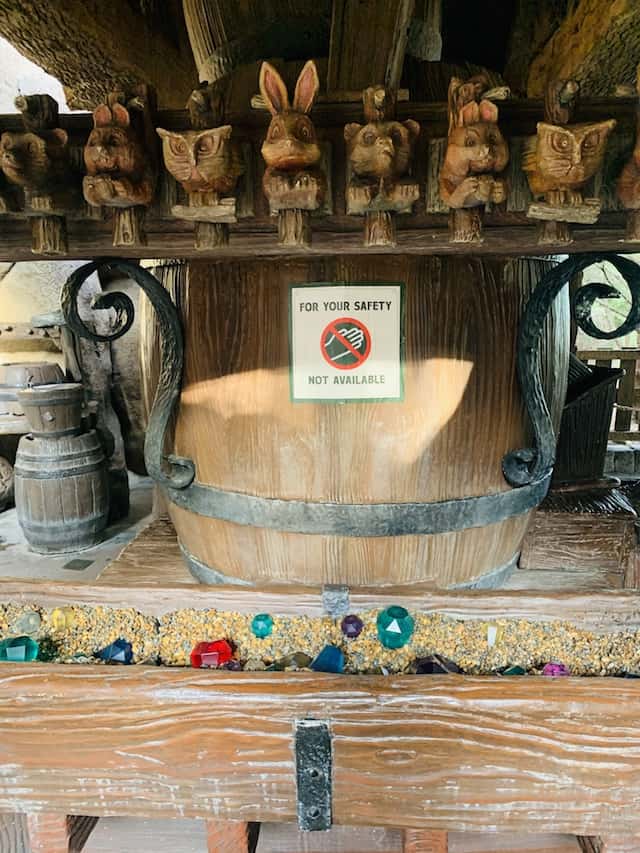 With Fastpass+ temporarily unavailable, we loved having the opportunity of walking through some the queues for attractions we normally have a Fastpass for, such as Seven Dwarfs Mine Train. We loved seeing the small details in the queues, and the different interactive features many of them have.
However, most of the interactive features in the queues require Guests to physically touch them. We didn't get an opportunity to try them out.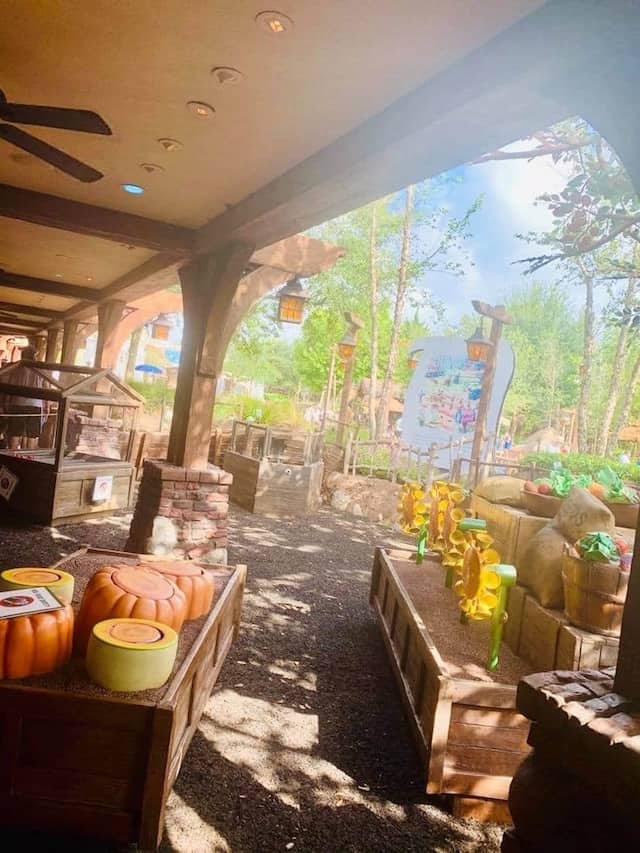 Anything that required physical touching, such as the spinning barrels in Seven Dwarfs Mine Train, the interactive area in Winnie the Pooh, and the play area in Dumbo were roped off or closed.
One interactive queue we noticed still had some of the interactive elements in tact was the queue for Peter Pan's flight. When reaching the nursery, Guests can still interact with the shadow wall.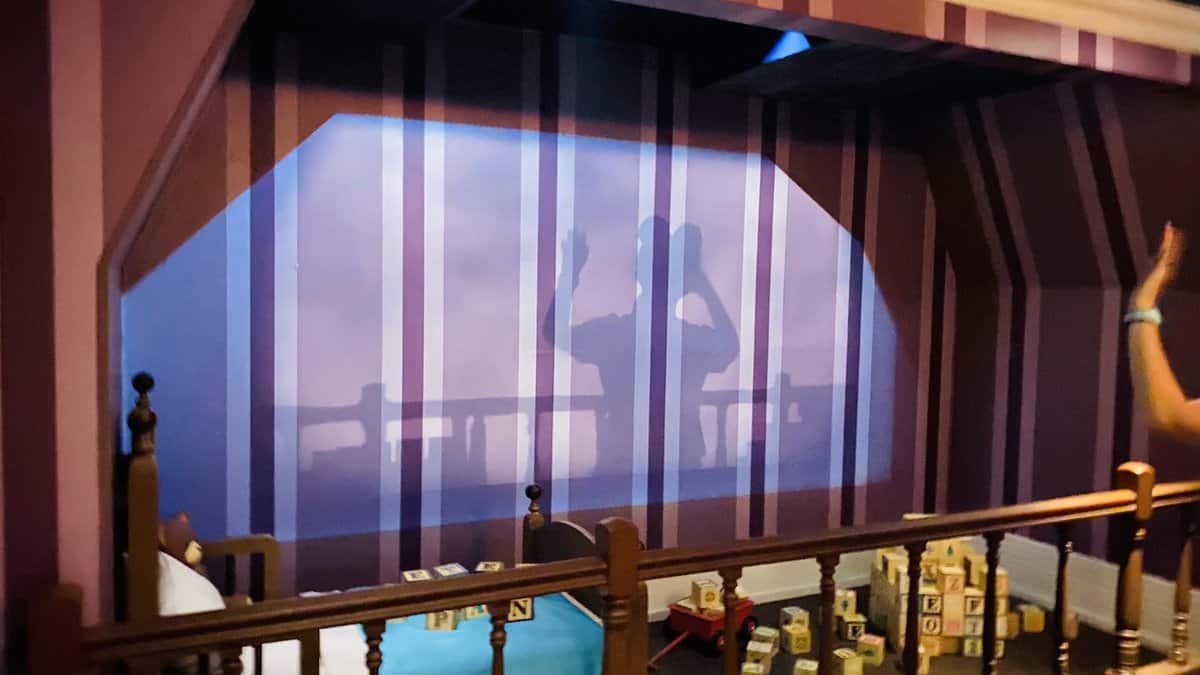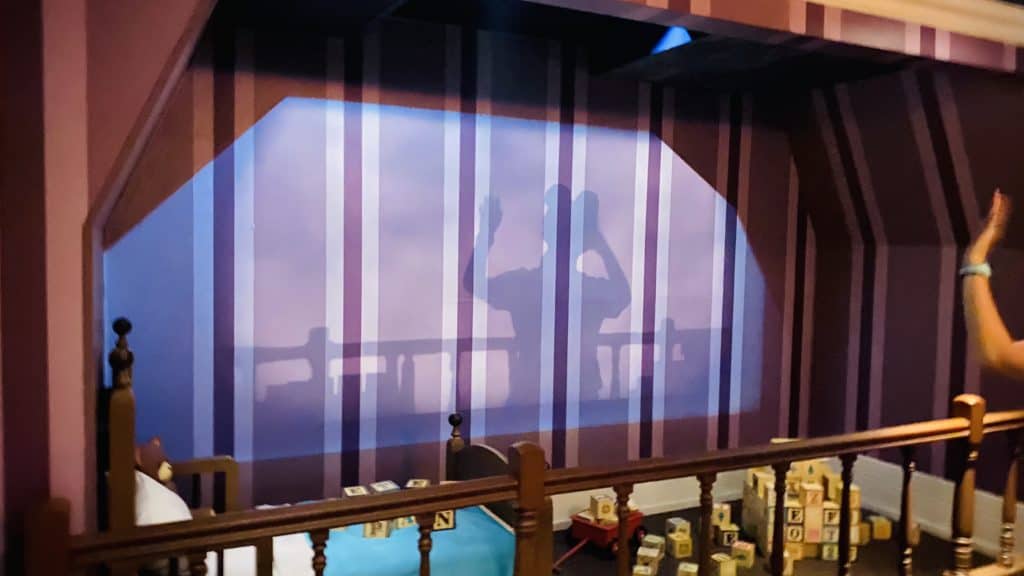 We may have spent a few extra minutes in this area, watching butterflies and pixie dust around our shadows!
Social distancing at Disney World: Preshows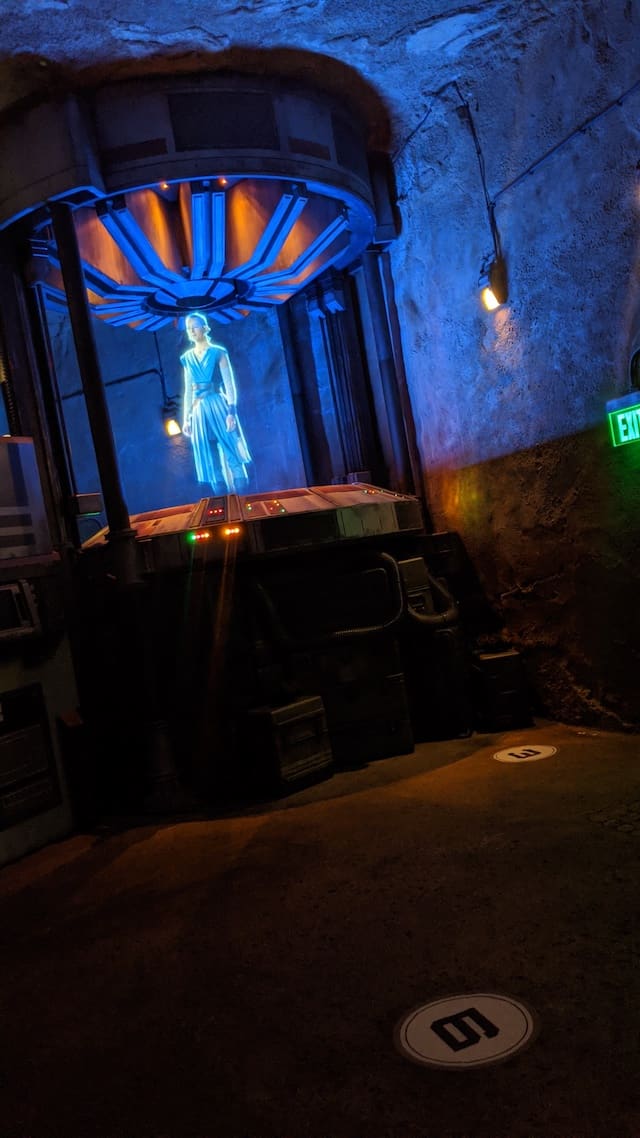 Several attractions have pre-shows, which Guests attend before getting on the ride or viewing the show. Many pre-shows have changed in order to comply with social distancing measures.
On Avatar Flight of Passage, Guests typically attend two pre-shows before riding the actual attraction. These two pre-shows have been combined into one now, and Guests are split into the two pre-show rooms to view the combined show.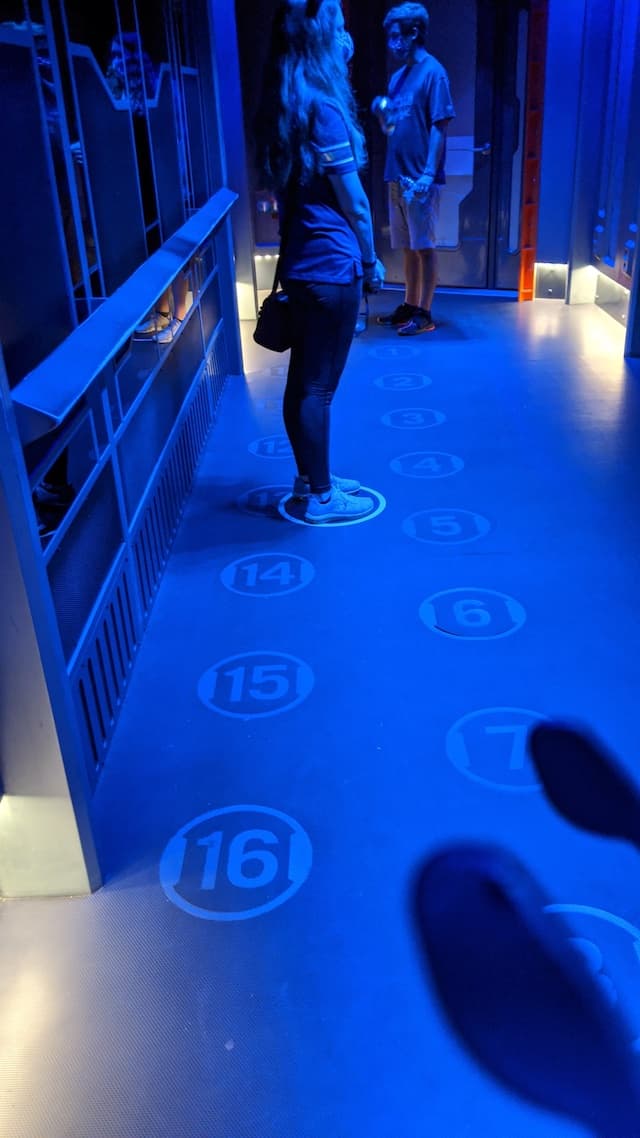 Many appreciate this change, as the Flight of Passage pre-show is notorious for being slightly annoying.
On Haunted Mansion, Guests were slightly shocked to see a rather large change to the "stretching room." Once a pre-show that set the stage for this spooky attraction, the room is now already stretched, and Guests walk through without stopping.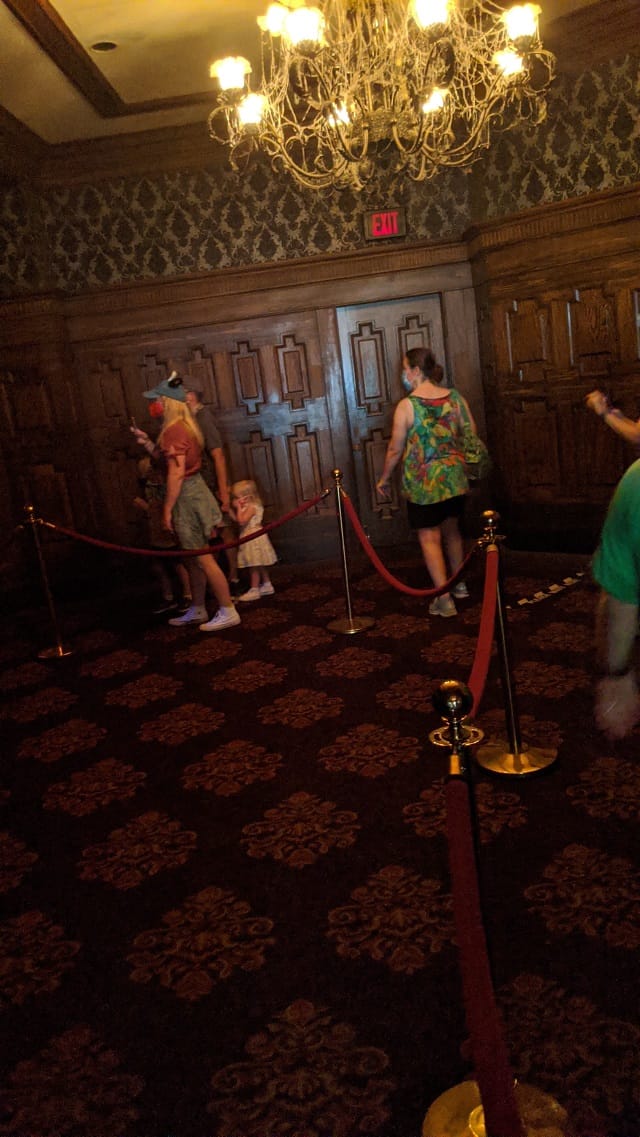 Other attractions feature pre-shows that are unchanged, such as Star Wars: Rise of the Resistance, Tower of Terror, and Soarin'.
Additionally, we experienced Mickey and Minnie's Runaway Railway twice in the same day. The first time we did not see the pre-show, but we did the second time.
The feelings are mixed on this one. Some love the pre-shows and what they bring to the attractions, and some can do without. For pre-shows, I think each individual attraction needs to be weighed separately to determine if it is a positive or negative change.
Social Distancing at Disney World: Rides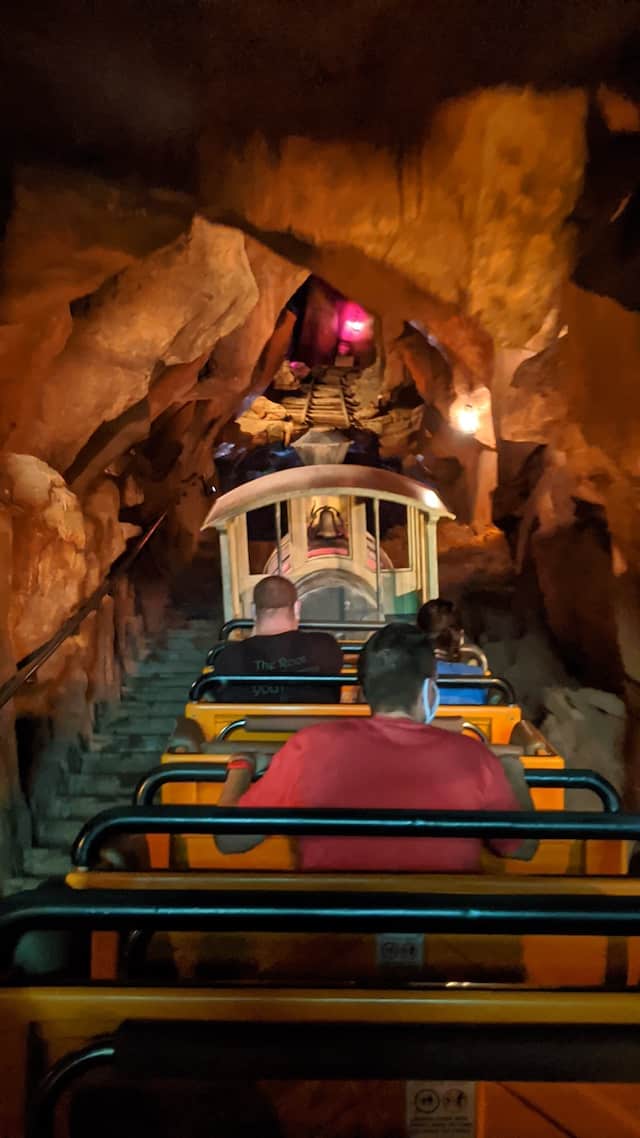 Keeping Guests separated on rides looks slightly different depending on the type of ride. However, Disney is making an effort to keep parties contained on all rides.
Some rides, due to their nature of only seating smaller groups of 3 or less, do not need Disney's intervention for social distancing. Rides like Voyage of the Little Mermaid, Peter Pan's Flight, and Haunted Mansion were mostly unaffected for seating purposes.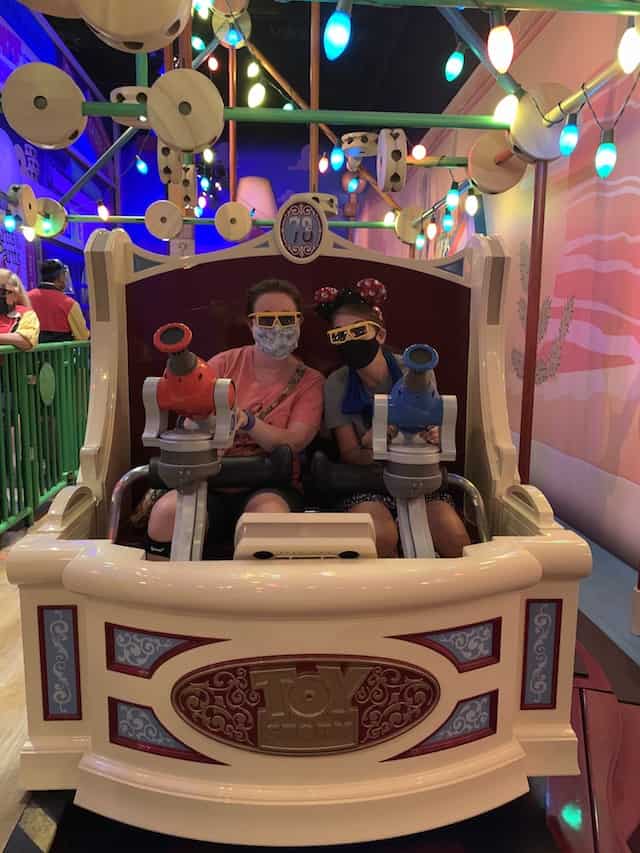 Boat rides, such as it's a small world, Pirates of the Caribbean, and Frozen Ever After, placed parties at the front and back of the boats, leaving the middle rows empty.
On roller coasters, Guests were seated every other row. Depending on wait times, Guests were even seated with three or more rows between them!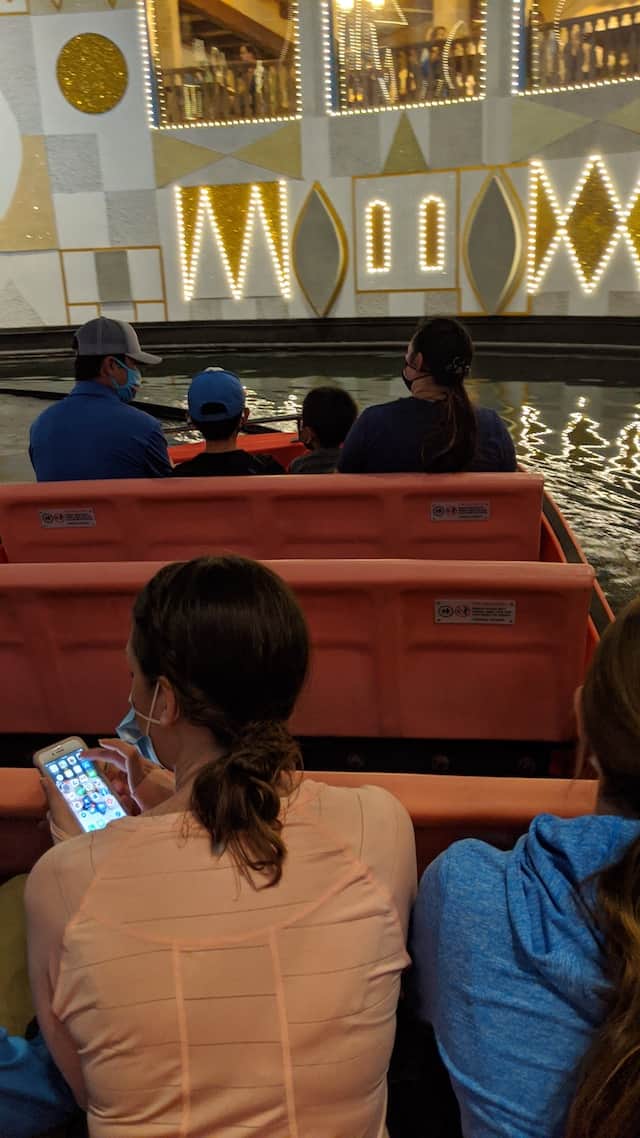 Rides with long rows, such as Soarin, had glass partitions separating parties from each other. We thought the use of a booster seat to hold up the partition on Soarin was particularly interesting!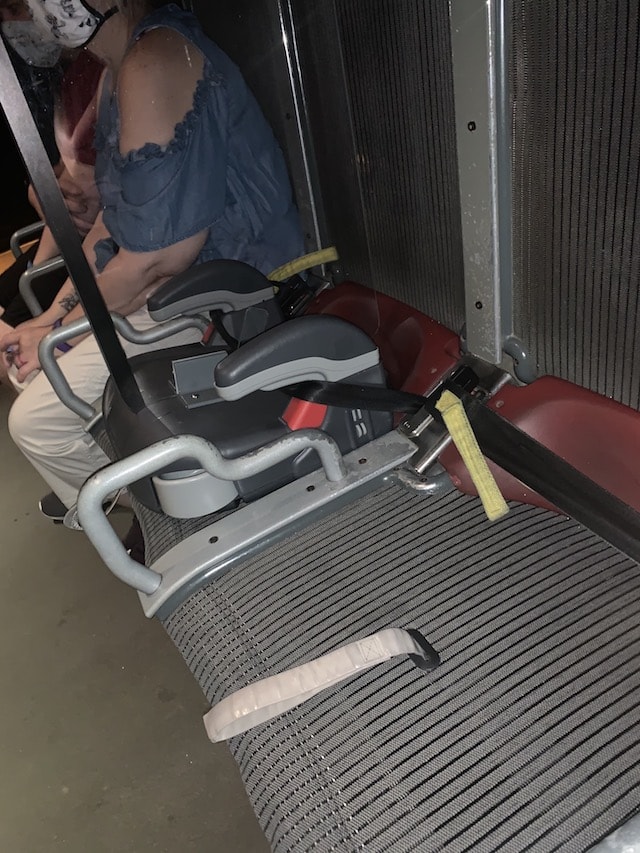 Rides with vehicles that can hold several parties at once, such as Rise of the Resistance, only sat members of the same party together.
This may mean that a vehicle only holds one person, which increases wait times for these types of rides.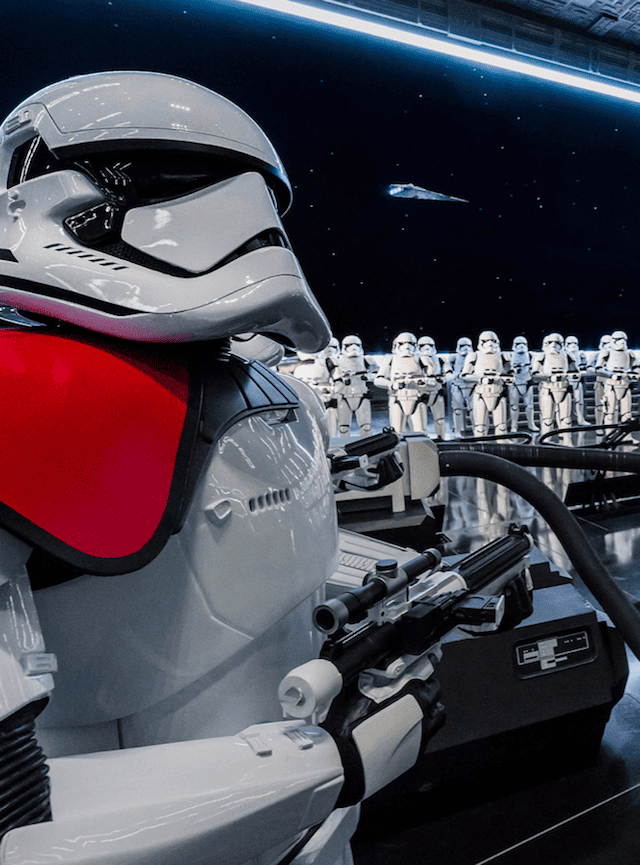 For the most part, social distancing on rides did not impact our overall experience on them.
If anything, loading fewer Guests onto rides only increased wait times, but since crowds are low, we didn't feel that impact for most rides.
Partitions on Rides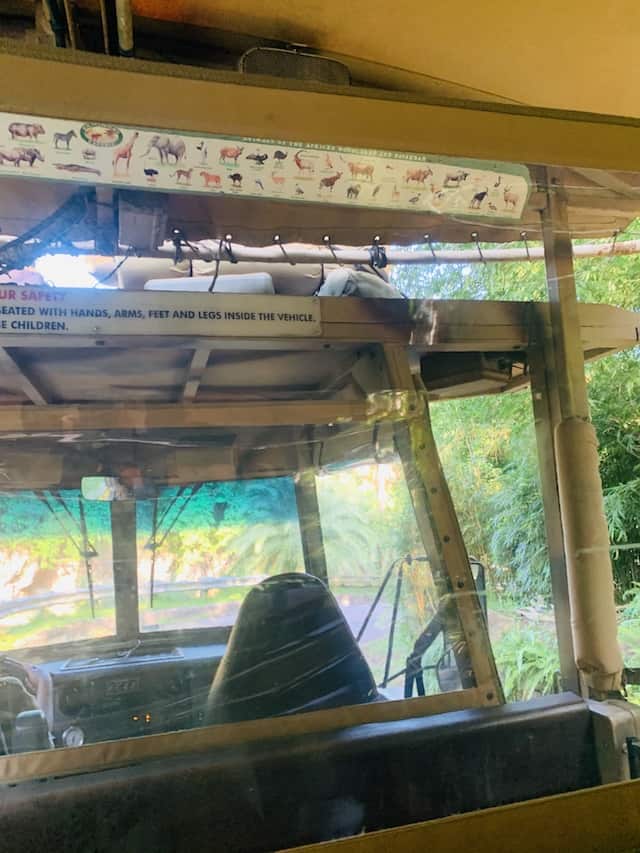 Some rides, such as Kilimanjaro Safari and Living With the Land, utilize partitions on the ride to separate Guests from each other.
These on ride partitions have largely been met with displeasure by Guests, as the views through these partitions is cloudy and skewed, and definitely impacts the ride experience.
Social Distancing at Disney World: Shows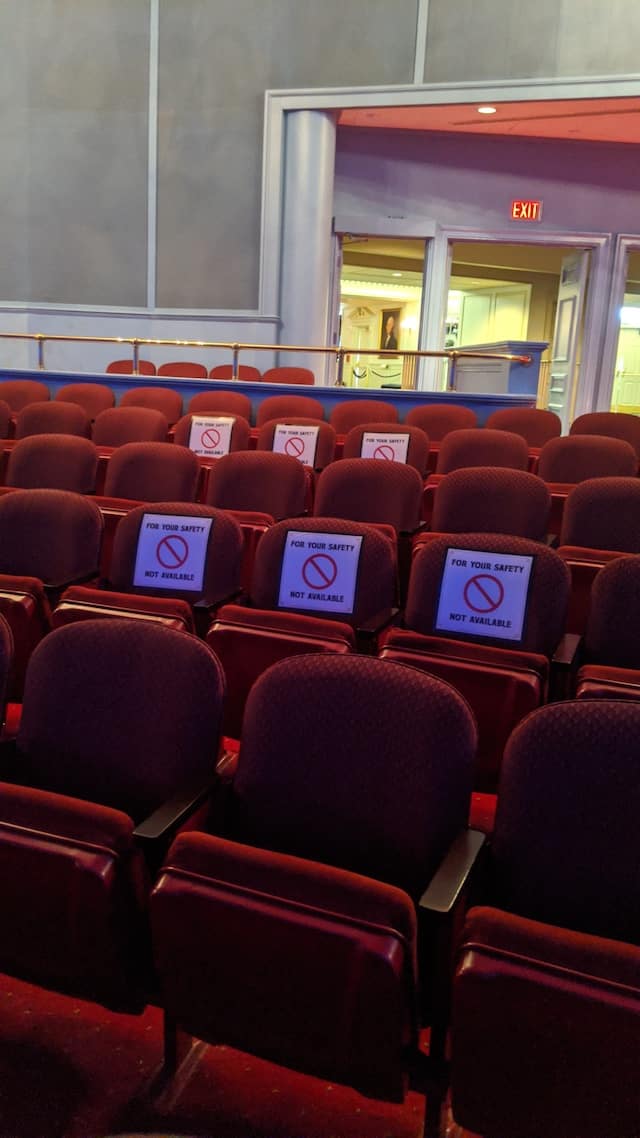 While many shows are not currently open, there are several that are. Disney worked hard to implement social distancing on any shows that Guests can still attend.
In most shows, we saw every other row being blocked off to Guests.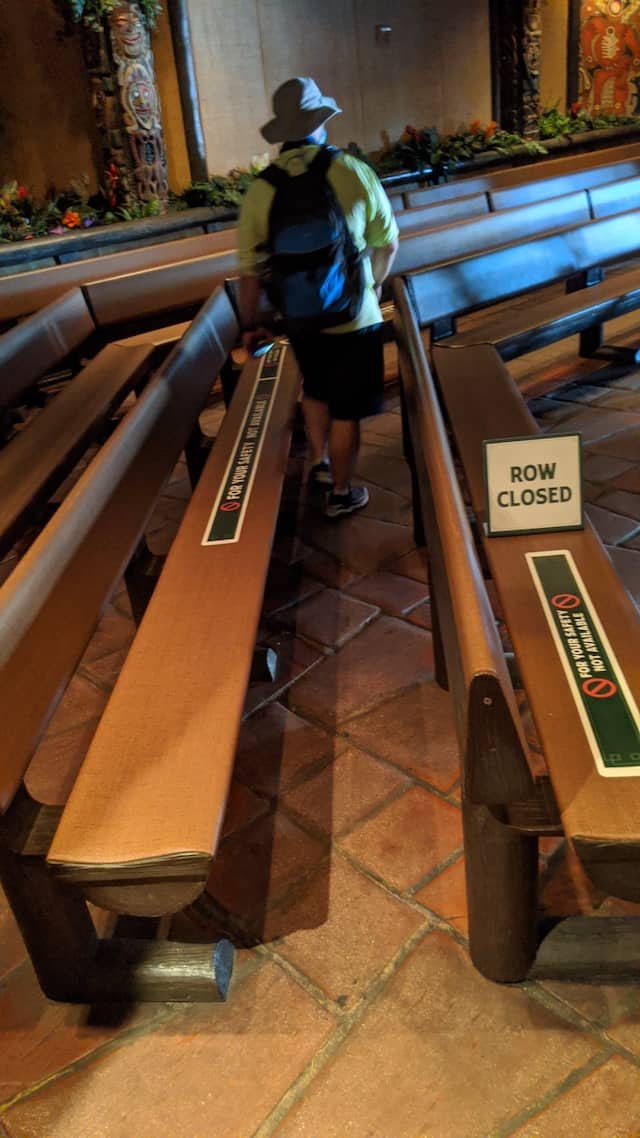 We also noticed that chairs were grouped together in parties of four. If your party is larger than four, you were required to break off into more than one group.
Groups of four were mostly separated from each other with actual seats being blocked off.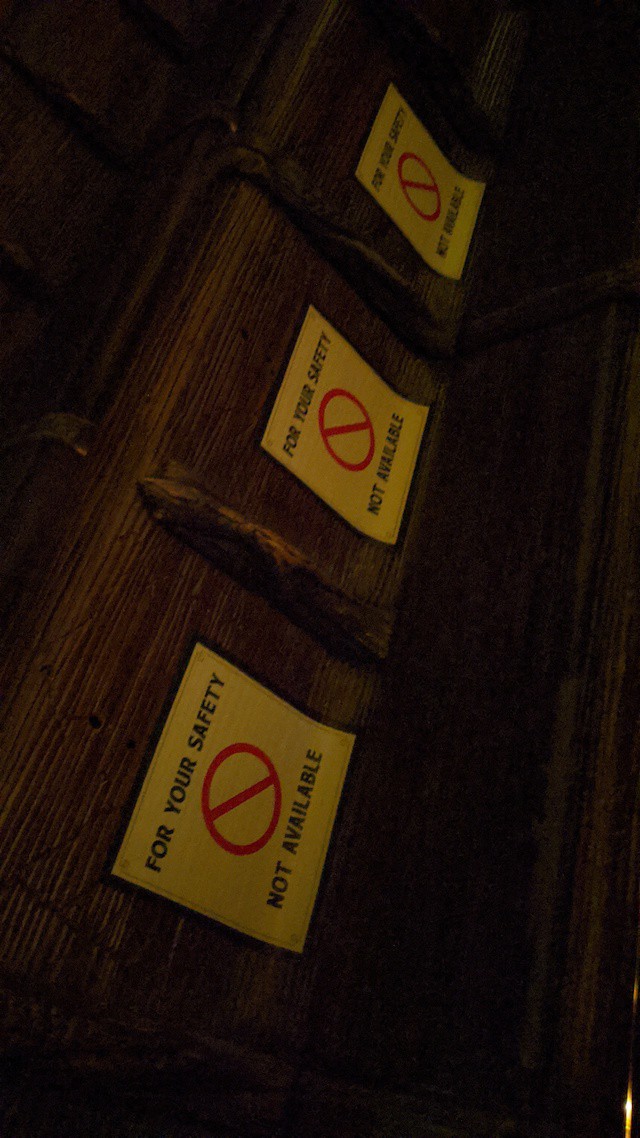 Again, this feels like a welcome change that I hope is here to stay. Not only did I feel safer having separation from other Guests while viewing shows, I also felt more comfortable not having to sit closely with strangers.
Transportation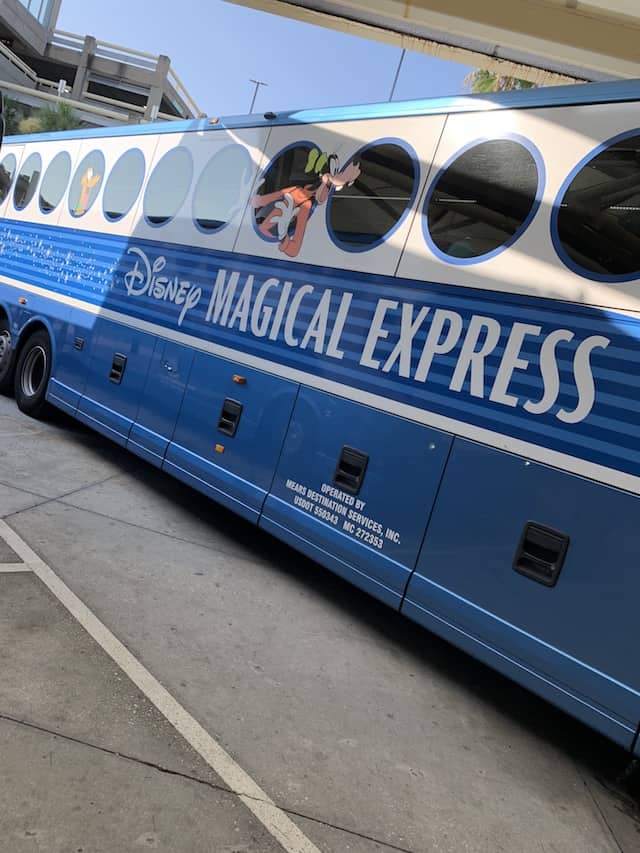 If you're wondering how the different Walt Disney World modes of transportation are impacted by these new measures, we have several guides to help you.
For information on new procedures for Disney's Magical Express, check out this guide HERE. For new bus guidelines, head over HERE. We also have an update on what role social distancing plays on the other modes of transportation over HERE.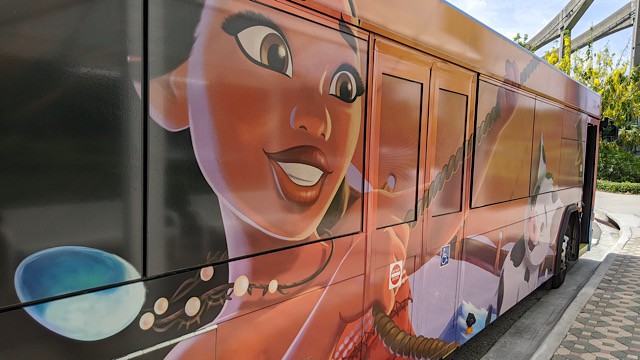 What are your thoughts on the different social distancing measures Disney has taken in queues and on attractions? Will they help you feel safer to visit the theme parks? Let us know on Kenny the Pirate's Facebook Page, or join our crew and continue the discussion!