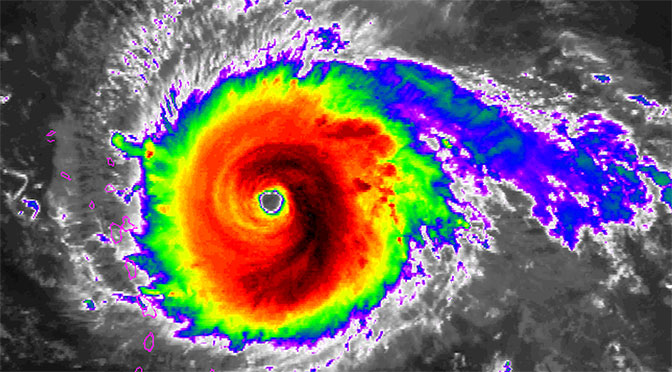 I've been asked at least a hundred times if Walt Disney World will close for Hurricane Irma that is supposed to make landfall in southern Florida tomorrow.  This is the information I've been told, but not all is confirmed by Disney at this time.
Hurricane Ride Out
I was told to expect all the Walt Disney World theme parks to close at 5pm on Saturday and, at minimum, through Sunday and most likely will be closed on Monday as well.  It's possible the parks could remain closed longer as needed for clean up.  Disney has not officially announced this, but key leaders for the Ride Out teams are being notified.  Disney usually announces closures at the last moment to avoid panic and reduce complaints.  Your safety and the safety of the Cast is job #1 for Disney.  This is not yet an official notice, but I have a HIGH degree of confidence that Disney World theme parks will close.
It's customary from the other hurricane closures that guests are required to return to their resorts to ride out the storm.  The Cast Members who volunteer for Ride Out are asked to stay on property at least 72 hours.  They are provided basic food, a place to sleep and a shower access.  Last year, many guests complained about the $13 sandwich boxes that they were offered, but please understand that the Ride Out crews are doing the best they can with limited resources and they have to leave their families to serve you.
No dining reservations
Disney is not allowing dining reservations for September 10 or 11. , They are also not going to enforce the cancellation fee on any type of dining reservation for September 10 and 11.  They understand that you're having a difficult time contacting them and they will not charge you for any dining reservation on those dates.

Busch Gardens and SeaWorld
Busch Gardens and SeaWorld have officially announced the closure of their parks at 5pm Saturday and their parks will remain closed through Monday.
Feel free to share the post.