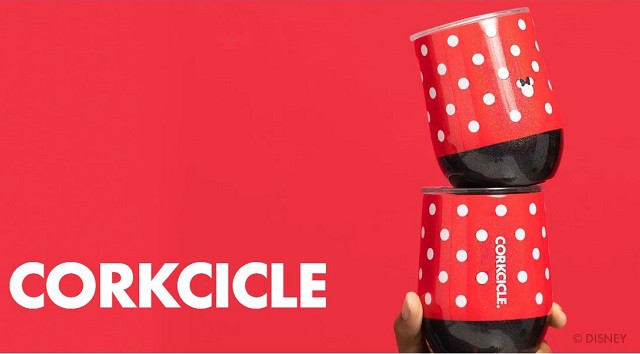 Disney and Corkcicle are two of my favorite things. Now, they have an adorable new collaboration.
What's a Corkcicle?
Corkcicle is an awesome company that creates sustainable, yet stylish stainless drinking vessels such as Canteens, Tumblers, Stemless Wine Cups, and Mugs. They are insulated to keep drinks just the right temperature.
I use to shy away from them because they were hand wash only. However, lately Corkcicle has started transitioning to creating primarily top-rack-only dishwasher safe products.
This great company has already started teaming up with Disney. For example, if you head to Wine Bar George in Disney Springs, you can purchase a Wine Bar George tumbler.
Minnie Mouse Corkcicles
Now, Corkcicle and Disney have a new, fantastic collab. Disney's Minnie Mouse collection is the most adorable thing to happen to sustainable drinkware ever.
The collaboration includes 2 cups: a stemless cup and a 16 ounce tumbler. You can also find a canteen with a screw on cap.
The collection also includes two designs. One is a solid white background with a silvery sparkly Minnie Silhouette.
The second, which is my favorite, is a red and back design that features classic white polka-dots. One dot on every cup is a Minnie!
The products are all triple insulated. The insulation helps keep beverages at the correct temperature.
Both the stemless cup and tumbler keep hot beverages warm for 3 hours. On the other hand, cold beverages will remain cool for 9 hours.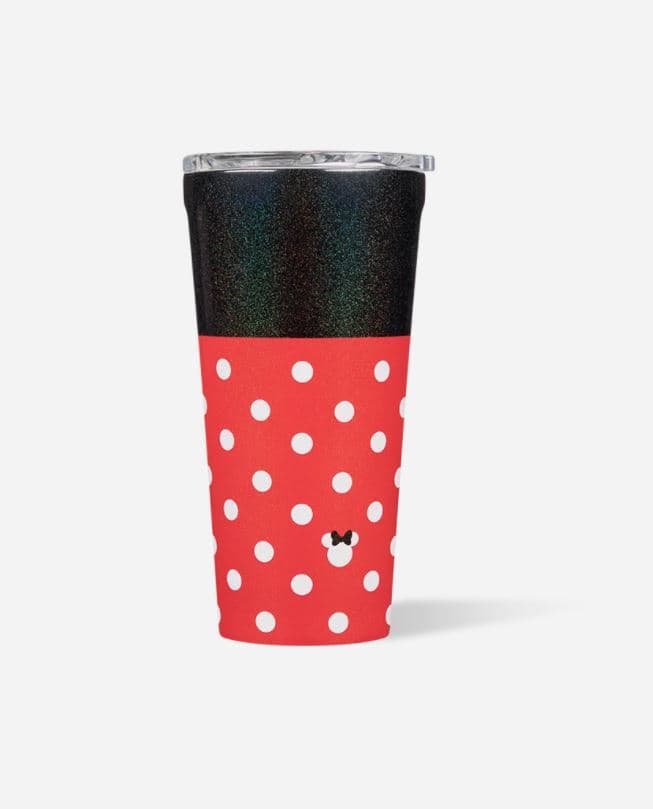 The canteen has a bit more of a capacity for temperature stability. Hot beverages will stay hot for 12 hours while cold beverages will remain cold for 25 hours!
Pricing for the stemless cup is $29.95, and the tumbler is $34.95. The canteen is $37.95
Star Wars Collab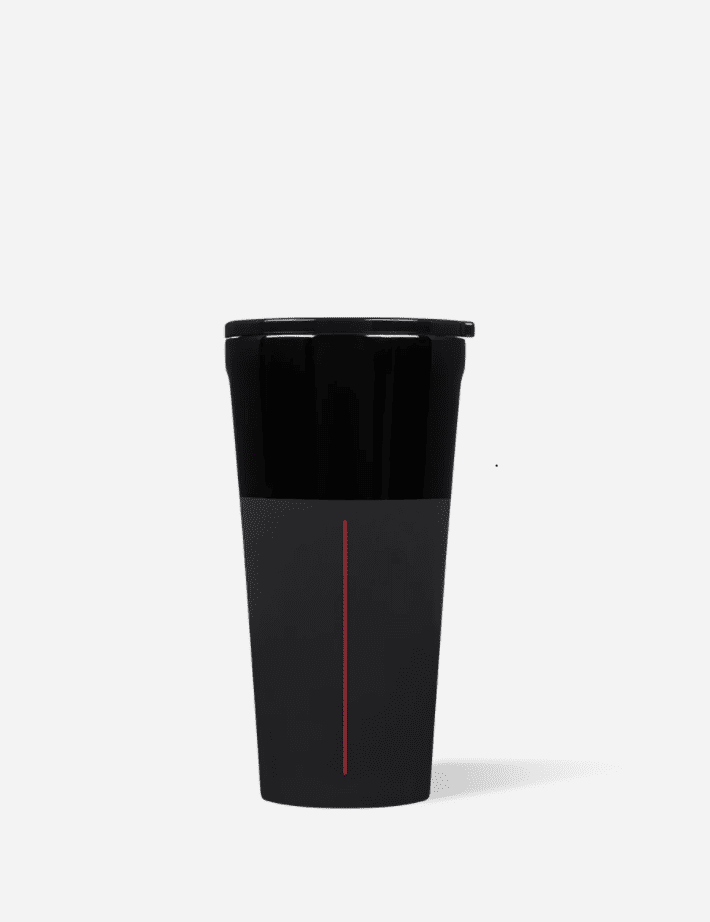 If Minnie isn't really your thing, you might want to check out one of their other collections. Corkcicle has a Star Wars collaboration right now.
I love how subtly Star Wars they are. A casual observer may notice the design without picking up on the references.
But a Star Wars fan will see the designs are representative of familiar character. Designs include: Boba Fett, Darth Vader, A Storm Trooper, C3PO, R2D2, and Luke Skywalker as a Rebel Pilot.
These designs are available as stemless cups, 16 ounce tumblers, and canteens just like the Minnie Collection. Several design combinations are currently out of stock.
The pricing for these is the same as it is for the Minnie collection. The cup is $29.95, the tumbler is $34.95, and the canteen is $37.95.
Discounts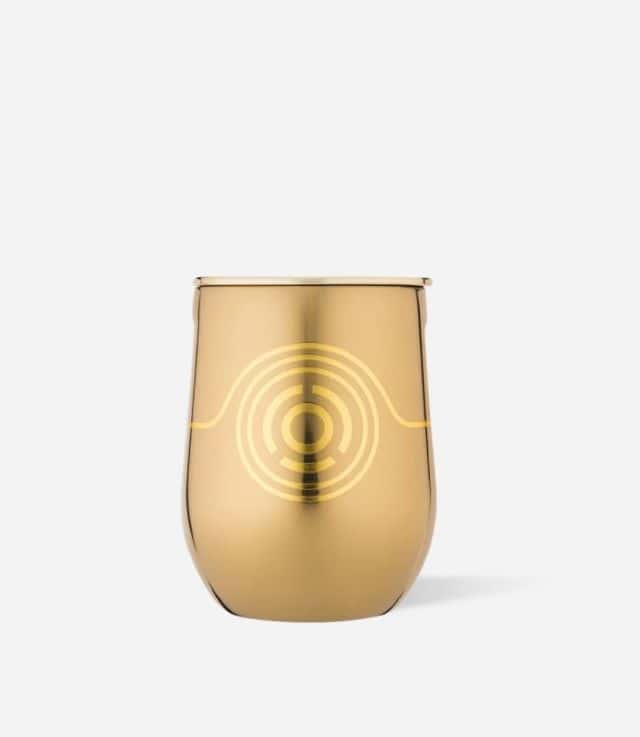 Right now, there is an offer for new Corkcicle e-mail subscribers to receive 10% off a purchase. It pops up on the site each time I visit.
Also, there is an offer for free reusable straws with purchase if you opt into text messaging notifications. However, more deals may become available for Thanksgiving and Black Friday.
Want More Minnie?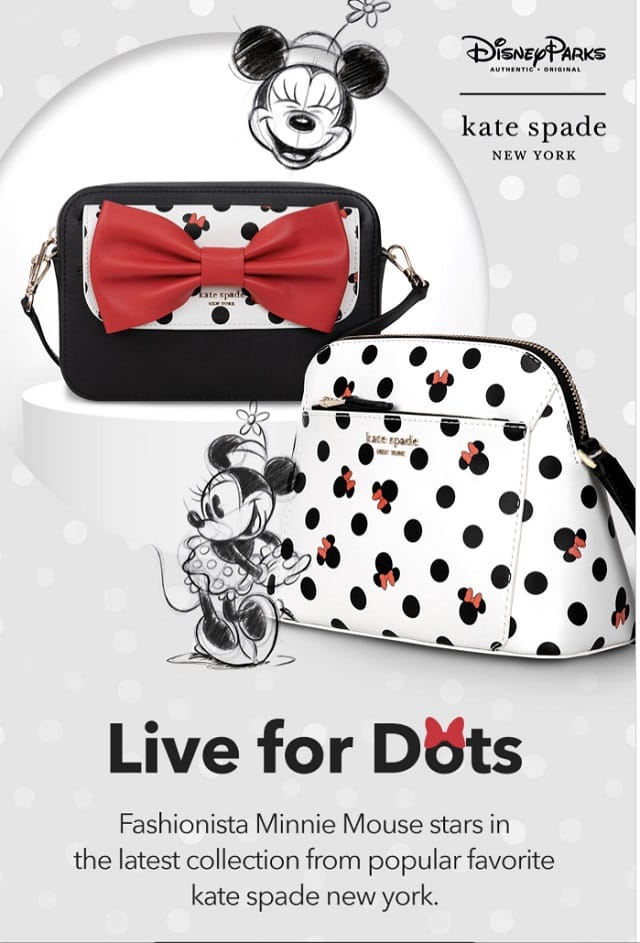 If you want more Minnie Mouse meets luxury brands, you may want to check out the Minnie Mouse Kate Spade Collaboration. The bags are precious, and you can see them here.
You may also want to take a look at the Main Attraction collection, which includes plush, pins, bags, mugs, and magic bands. For the full story on the latest design, click here.
Are you hoping to find a Disney Corkcicle in your home this holiday season? Do you plan to gift one? Let us know in the comments on the KtP Facebook page and in our friendly Facebook group!
Are you planning a vacation? Reach out to our trusted travel agency sponsor Authorized Disney Vacation Planner
Mouse Class Travel
!