Merch Alert! Kate Spade and Disney have teamed up again to bring you the cutest collaboration!
New Kate Spade Bags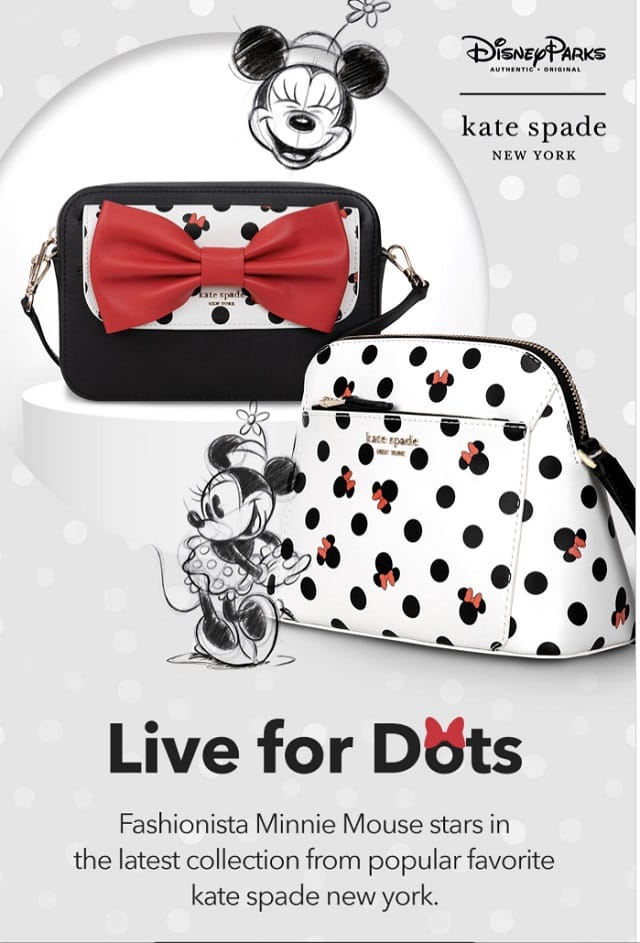 When an iconic luxury brand and an iconic cartoon character come together, the results have the potential for magic! These new Kate Spade handbags are my favorite mashup I have seen since the time Coach met Pluto.
If you love Minnie Mouse, you should see her in bag form! Kate Spade's latest Disney collaboration combines it's simple lines with Minnie's dots and bows.
While some Disney merchandise SCREAMS "Disney," these bags take a more subtle approach to mixing fun with style. It is just the right blend of magic and functionality.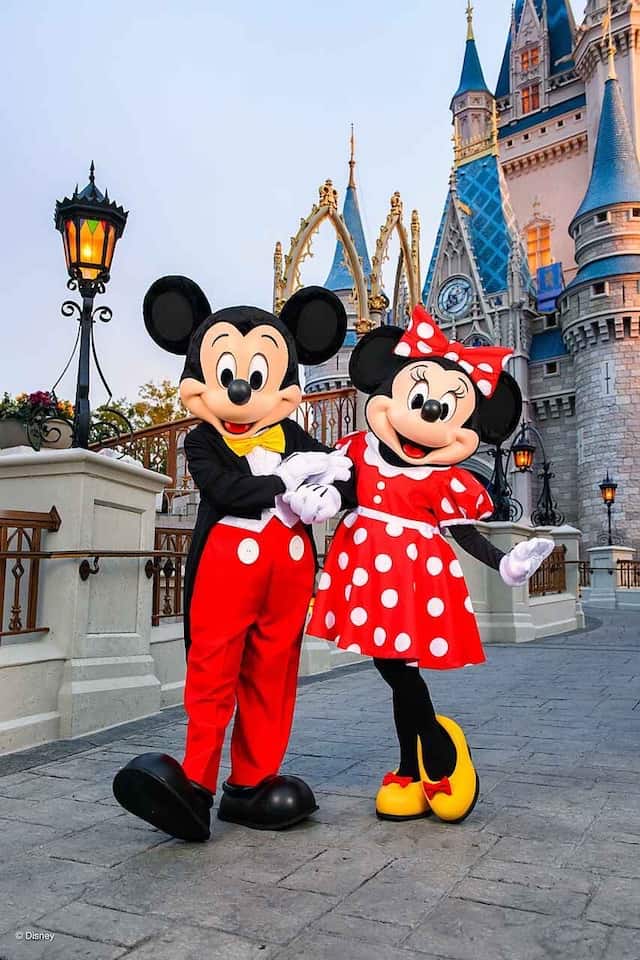 Each bag sticks to a classic black, white, and red color palette. Plus, the entire line features polka dots.
I love how every once in a while, the polka dots have ears and a bow! It's like carrying your own collection of hidden Minnies!
All The Details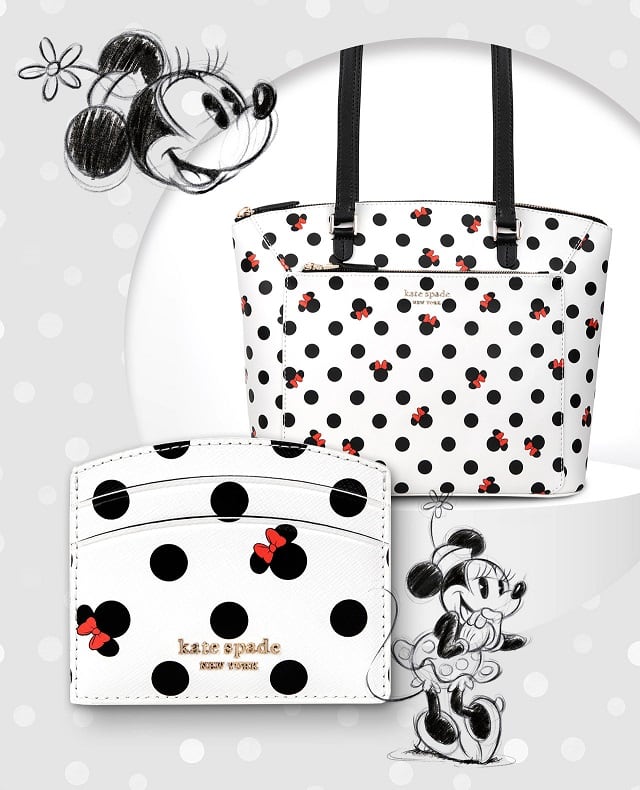 Right now, the entire line is available on Shopdisney.com. If you can't make it to Kate Spade New York over in Disney Springs, you can shop online.
The bags and wallets range in price from $55 to $298. You might also be eligible for a discount!
The Designs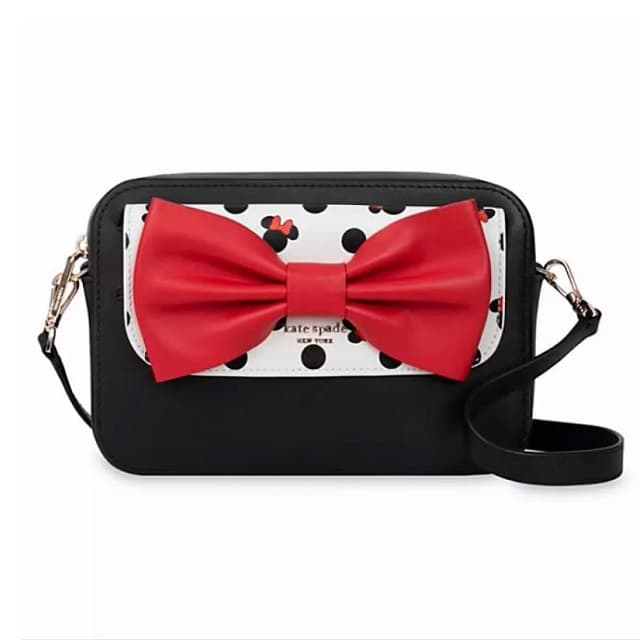 The line has three different handbags, which vary in size. My favorite of the three is probably the Minnie Mouse Icon Camera Bag and Pouch.
This is really two bags in one as it includes a detachable pouch. While the bag itself is black with a red bow, the pouch has a white background with the all over polka dot pattern.
The bag's dimensions are 6" H x 8" W x 2 1/2" D, which is just the right size for the essentials. It also has a detachable strap so that it can be worn as a cross-body.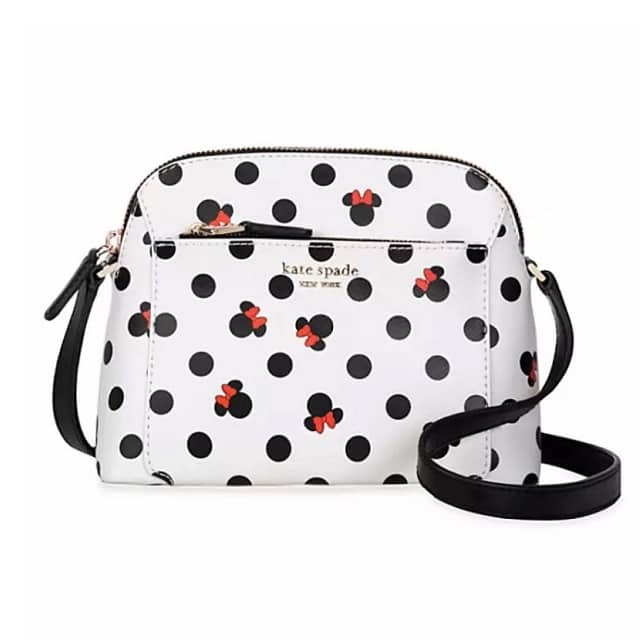 The next bag is the Minnie Mouse Icon Crossbody Bag. Measuring slightly larger than the camera bag, its dimensions are 6 1/2" H x 8 3/8" W x 3 3/4" D.
This one features a zippered closure. It also has pockets to help you stay organized.
Finally, the third bag is the Minnie Mouse Icon Tote. Measuring at approx. 9 3/4" H x 13" W x 4 1/4" D, it is the largest of the line's offerings.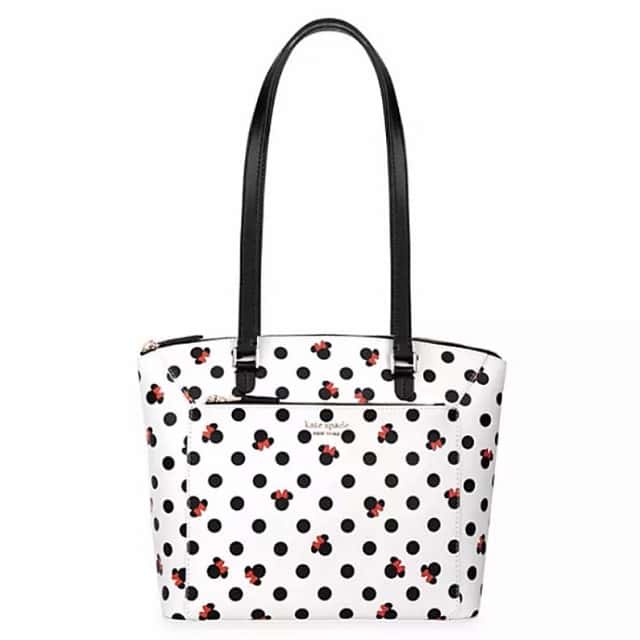 If you are anything like me, you will be happy to know that this bag has a zipper closure! It also has both interior and exterior pockets.
Kate Spade fans are probably familiar with this tote. And while it is not over-sized, it holds plenty of items if you need more space than the crossbodys accommodate.
If you want a wallet to go with your bag, you are in luck! The line has 2 choices.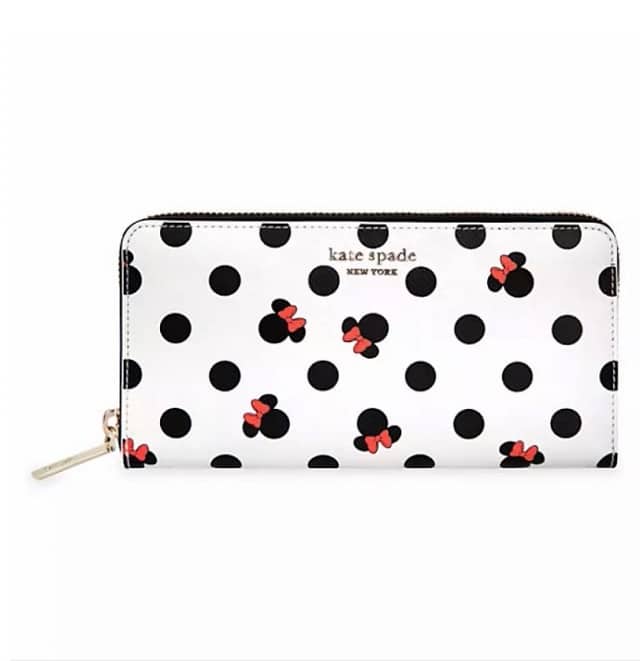 The first is the Minnie Mouse Icon Wallet. It is a traditional Kate Spade wallet that those who are familiar with the brand know well.
Since it measures at 3 3/4" H x 7 5/8" W x 1" D, it is a sizable wallet. It also has 12 pockets to hold plenty of cards!
A simple Minnie Mouse Icon Card Case is also available. If you want something smaller, this is the item for you.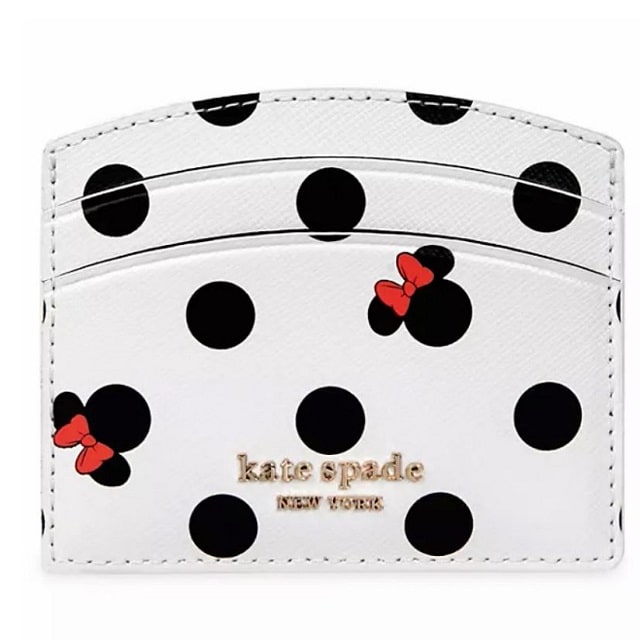 I have a classic black Kate Spade Card Case. I have to say, I love it for carrying just the essentials like my Disney Visa, Annual Pass, and ID.
Do I need a Minnie Dots Card Case? Probably not! But it is so perfect that I might just put it on my wish list!
Wait, Did You Say Discount?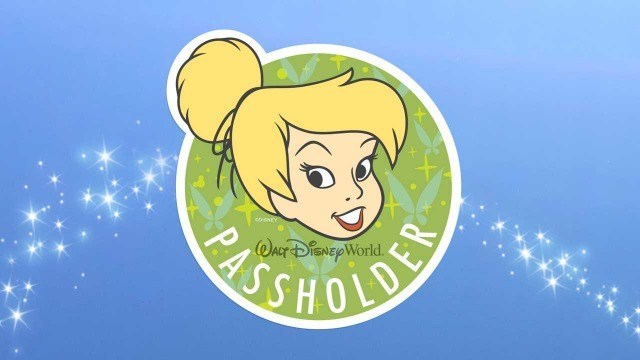 I did say "Discount!" For a limited time, you might be able to snag a little bit of a deal on these bags.
As always, ShopDisney offers free shipping when you spend $75 pre tax. Simply apply the code SHIPMAGIC to your cart.
BUT, for a limited time, annual passholders can also receive a discount. Using the code AP30OFF entitles passholders to 30% off select ShopDisney orders.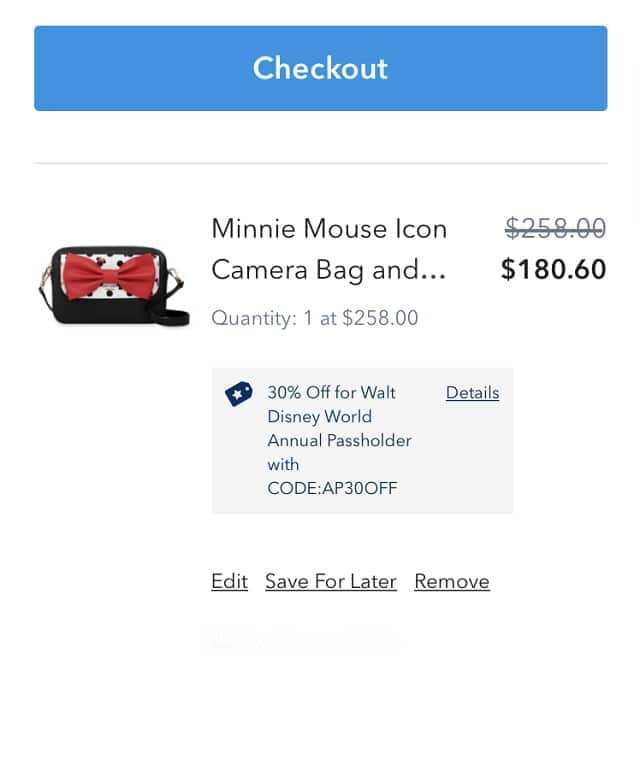 I tried out the code earlier, and it worked on these bags! I am not sure whether that is intentional or not, but it was working at the time of writing this post.
Remember, you have to be signed in with your MDE email for the code to work. Even if you deactivated your AP, you may find it works for you; some are reporting that it does.
At this time, the Disney Visa Discount is not working on this line. However, you might want to try it out anyway just in case that changes.
Love Bags?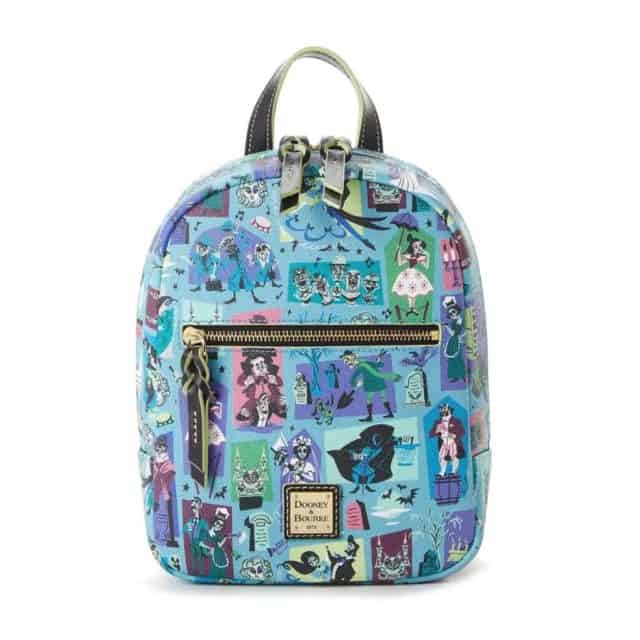 If you love Disney bags, you are not alone. I feel like Disney handbags have their very own fandom, and some of you like to hang out with the KtP Crew!
Speaking of fandoms, we all know that a lot of you out there LOVE Haunted Mansion. Check out the newest Haunted Mansion Dooney bags like the one pictured above by clicking here.
And speaking of Dooneys, they have their own following too! If you particularly love Disney Dooney bags bags, you should probably check out KtP writer Ashley's collection.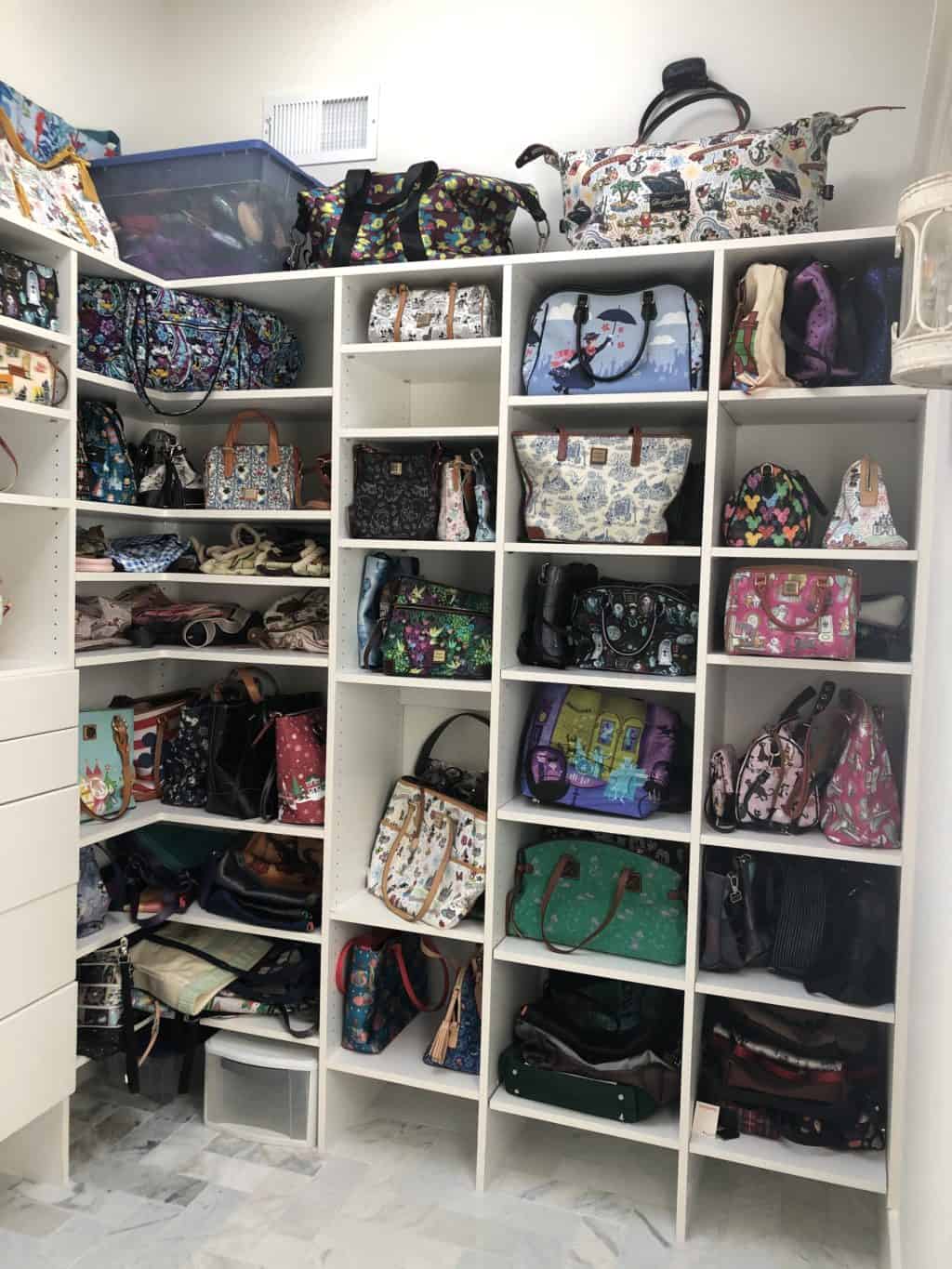 She truly has one of the most extensive and lovingly curated collections I have ever seen, and that is just a sneak peek!. It's a must see for bag fans, and you can find all the details here.
Are you excited about these new Kats Spade bags? Will you be ordering one? Did the discount work for you? Tell us about it in the comments below or on our Facebook page. Keep the conversation going in our crew too!