On Monday morning a new Haunted Mansion Dooney & Bourke collection materialized on ShopDisney and sold out almost instantly. But luckily it is rumored to return!
The new collection looks very similar to the insanely popular 2018 Haunted Mansion Dooney collection.
It featured colorful depictions of favorite Haunted Mansion characters such as Hitchhiking Ghosts, the bride, the maid, the Hatbox Ghost, the singing busts, Madame Leota, and the skeleton portrait.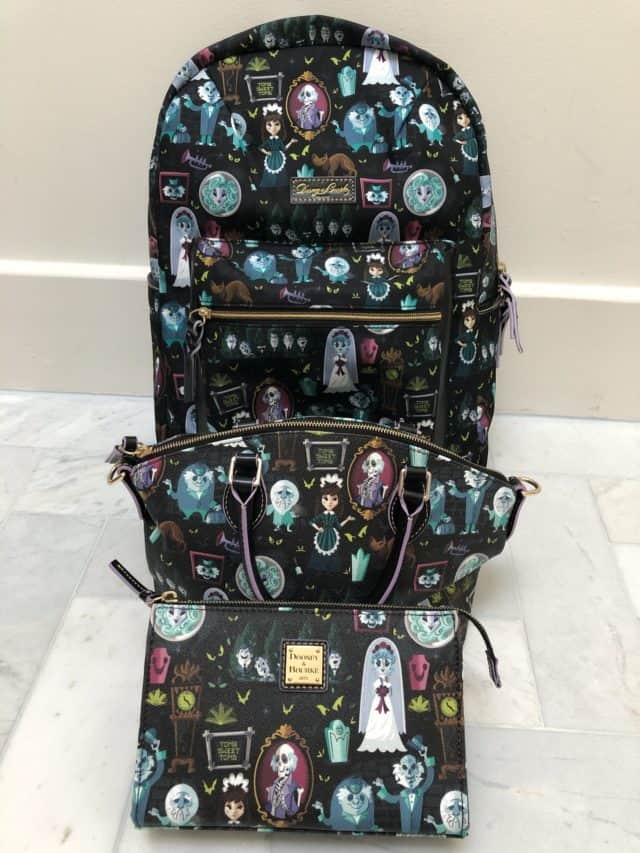 The 2020 Haunted Mansion Dooney collection features a light blue background and a slightly different style for the characters.
The overall design is much more colorful, cheerful and animated. The presence of the ballroom dancers and stretching room portrait characters are a fun addition.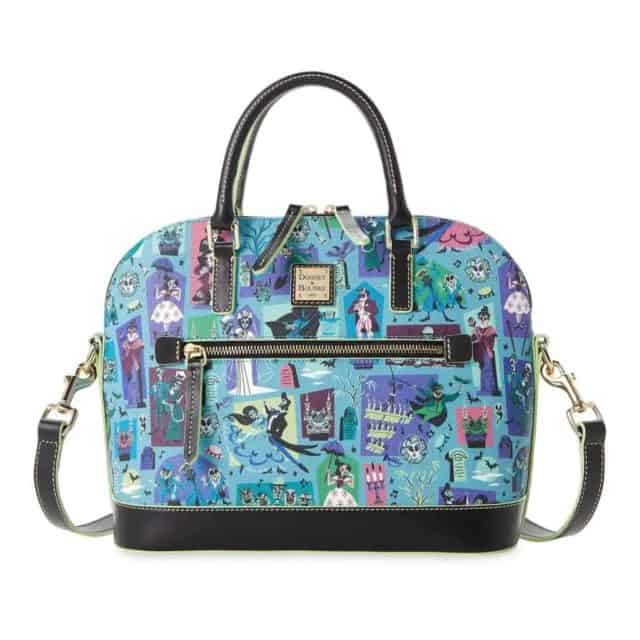 The "zip zip" satchel, pictured above, is a popular style and retails for $268 while the crossbody pictured below retails for $198. This crossbody is a perfect park bag for keeping your cell phone and other small essentials handy!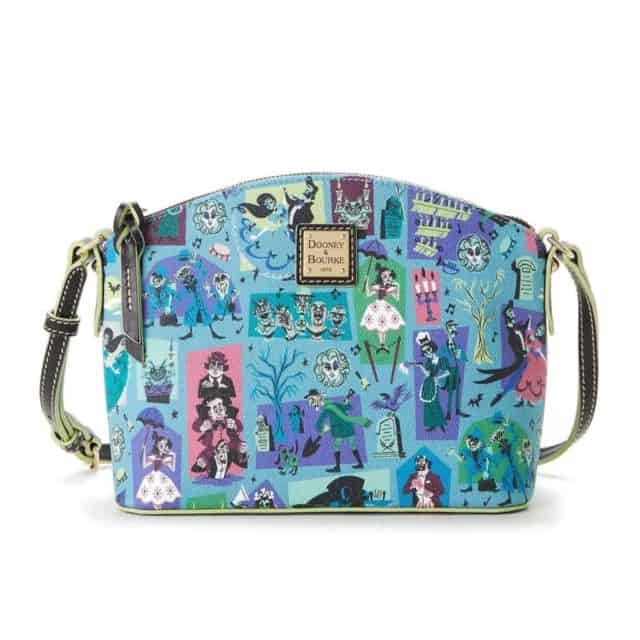 The collection also features a mini backpack which also makes a great bag for a carrying a few essentials into the parks while keeping your hands free. This style doesn't pop up often so it's great that they included it in this pattern.
It was available earlier this year in the Sketch Dogs collection. The mini backpack retails for $248.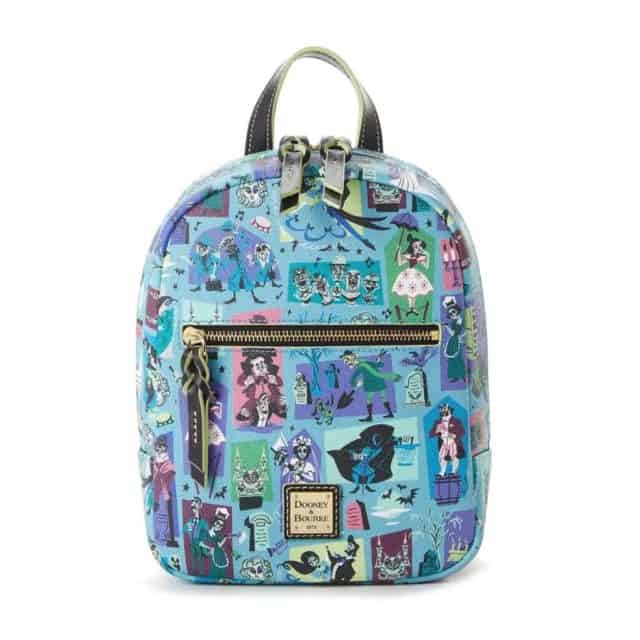 Finally there is a matching wallet available in this collection which retails for $178.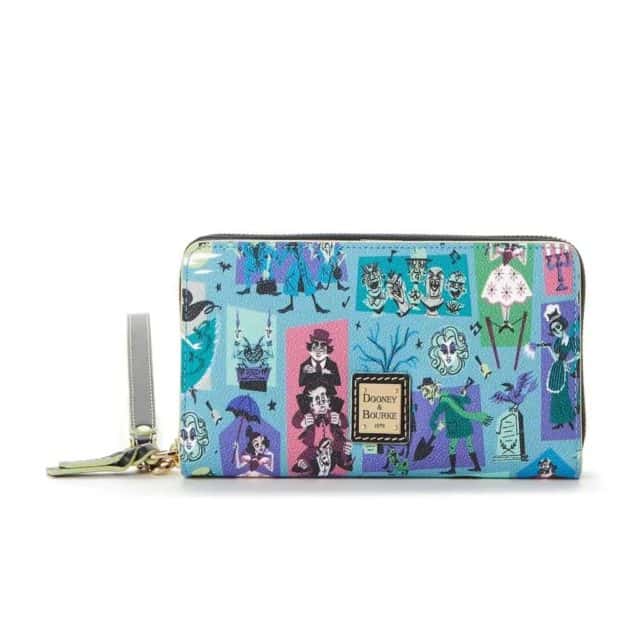 I ordered the wallet on Monday and am excited to start using it as my new Fall wallet. I also think the colors will go well with my Shag Haunted Mansion Harveys tote.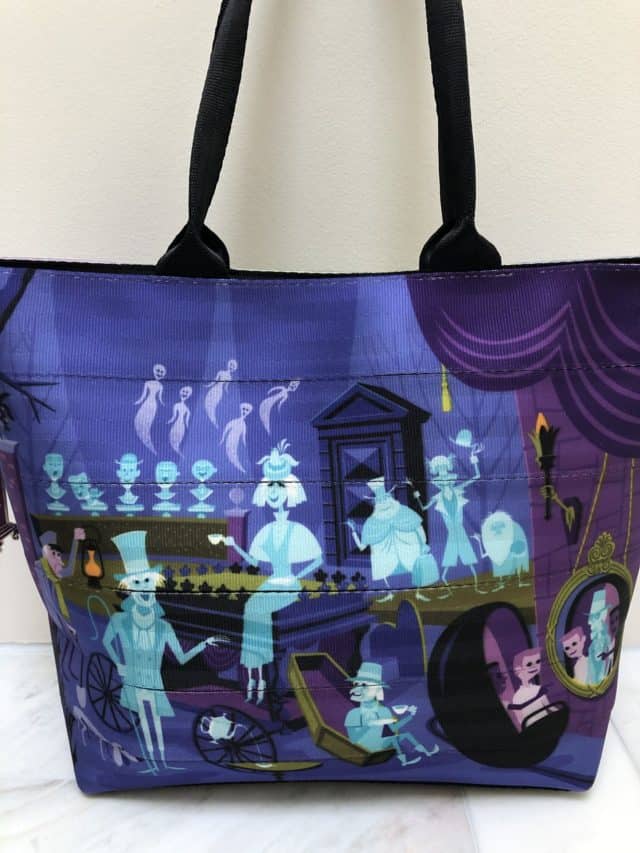 Haunted Mansion and Halloween themed bags are my weakness! You can read more about my extensive collection of Disney Halloween themed bags here.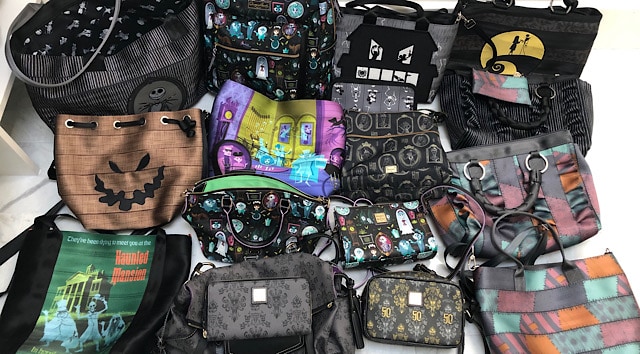 I may be tempted to add another purse in this new Haunted Mansion print to my collection soon!
Where to buy the 2020 Haunted Mansion Dooney & Bourke Collection
The collection was surprise released early in the morning on Monday September 21st. It then was briefly restocked today, September 25th, but sold out again.
It is rumored to start appearing in the parks and Disney Springs on Monday September 28th. Memento Mori near the Haunted Mansion would be a good spot to look for these beauties!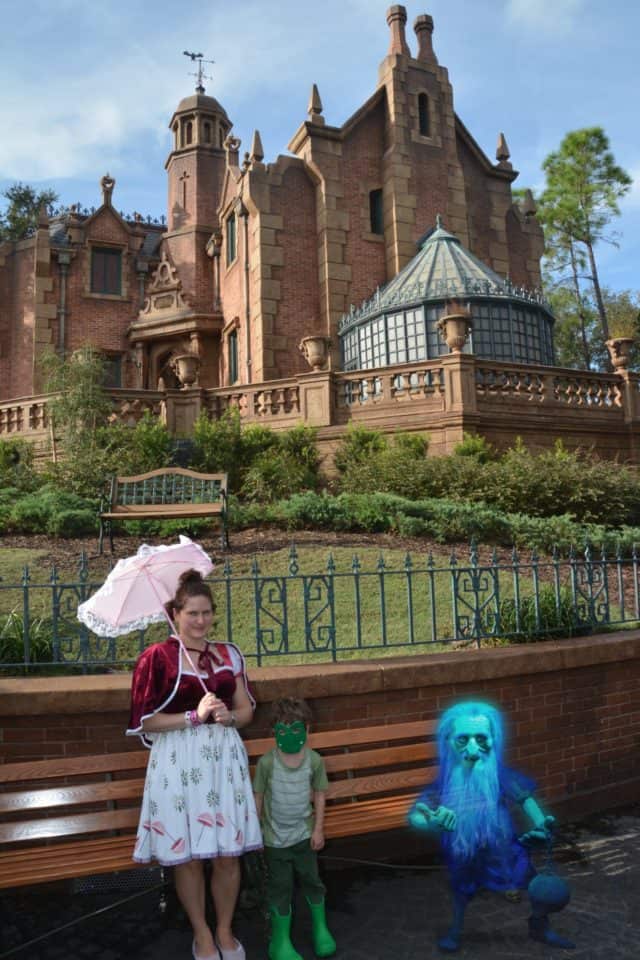 If possible, most people prefer to pick out their purse in person or through a personal shopper so they can get the unique pattern placement they want. I think it will also likely pop up again on ShopDisney so keep checking!
What do you think of this new Haunted Mansion Dooney & Bourke? Do you like it better than the 2018 collection? Comment on Facebook and let us know!
Ashley Beckwith McKellar
Follow me on Instagram: @disneyparksmom