Disney Publishing has released a gorgeous new book of Disney Maps based on their line of movies. If you love classic style Disney maps, you will want to check it out.
Disney Maps Book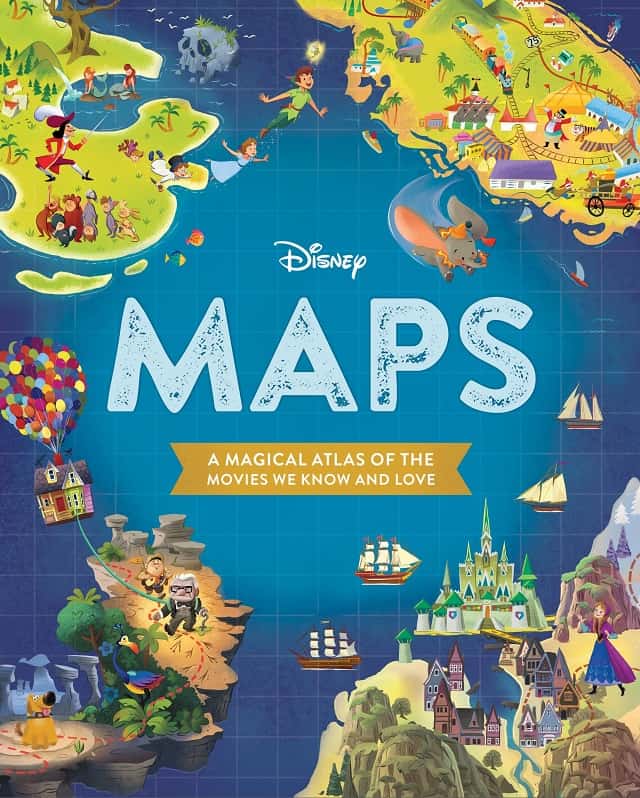 Do you have a Disney fan in your life who is also into maps? If so, Disney just released a new Disney maps atlas that will make a perfect gift for any occasion.
Disney Maps: A Magical Atlas of the Movies we Know and Love is one of the newest offerings from Disney Publishing. This book features maps inspired by your favorite Disney and Pixar films.
Disney Books took to its Instagram account to announce the book. Check out the post for a cool sneak preview.
This magical atlas give you 104 beautiful pages of illustrations to explore. It contains detailed maps from 24 different Disney and Pixar Films.
Within the book, you will find the worlds of Peter Pan, Snow White and the Seven Dwarfs, Toy Story, Frozen, Pinocchio, Moana, The Incredibles, Dumbo, and Brave just to name a few. Readers can marvel over the imagined details of beloved favorites such as Neverland and contemporary favorites like Arendelle.
Not only does the book map out beloved films, it also provides additional pages of information containing fun facts and trivia. You may just learn a new secret about one of your favorite movies.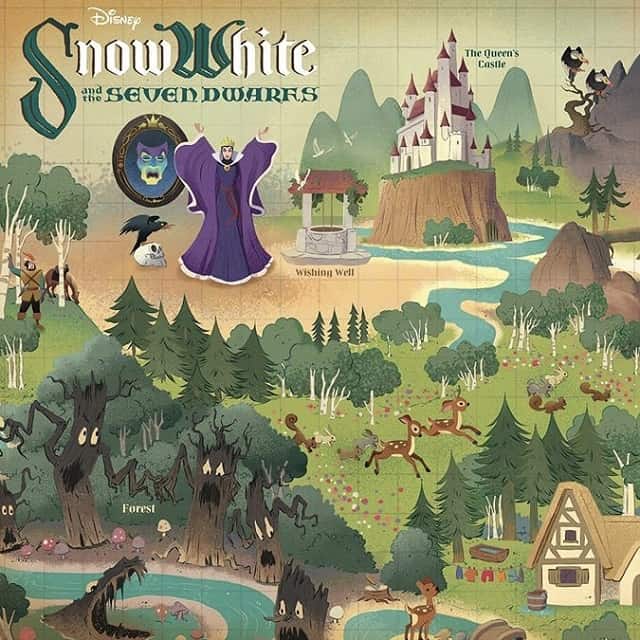 Disney Maps: A Magical Atlas of the Movies we Know and Love is AVAILABLE now
Right now, the book is exclusively available in hardcover formats. It is also currently for sale in print only and does not come digital formats.
Where to Find It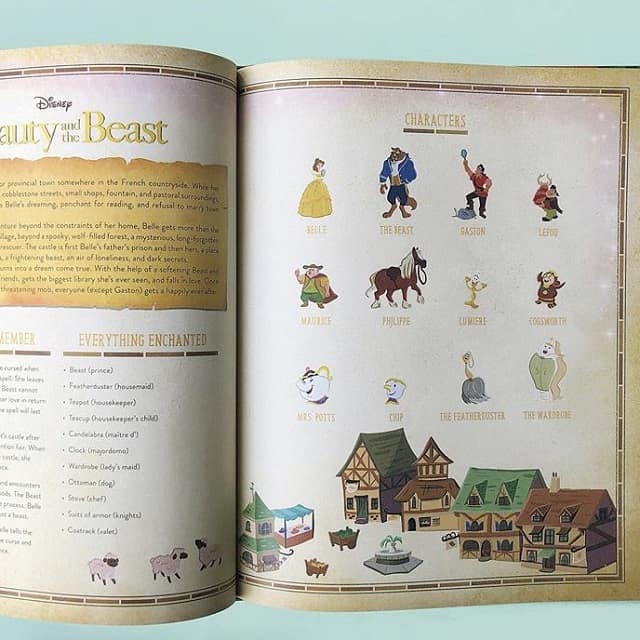 If you want a copy of Disney Maps: A Magical Atlas of the Movies we Know and Love for yourself or for a loved one, you are in luck! It is relatively easy to find.
The book is currently available at several major retailers. You can find it at Barnes and Nobel, Books-a-Million, Amazon, Indigo, or Bookshop.
Want More Maps?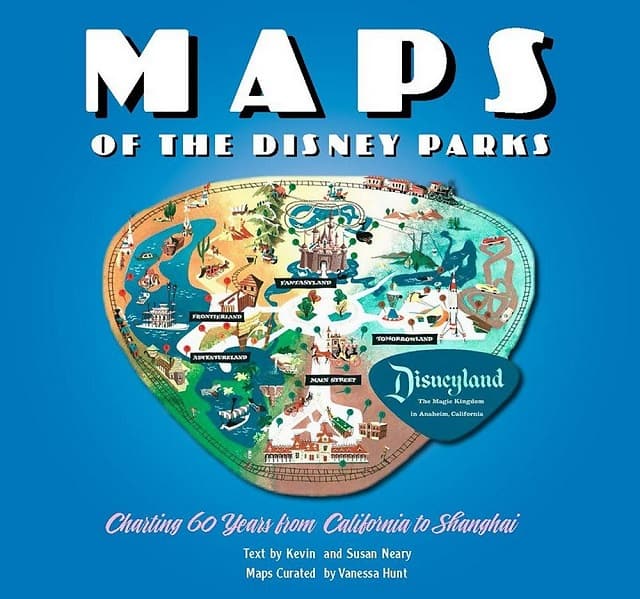 If you want more books of Disney maps, you are in luck. Disney Publishing also has books of parks maps available.
Maps of the Disney Parks is available for purchase from the same retailers. It contains beautiful concept art and maps for Disney's Parks from all around the World.
Further Reading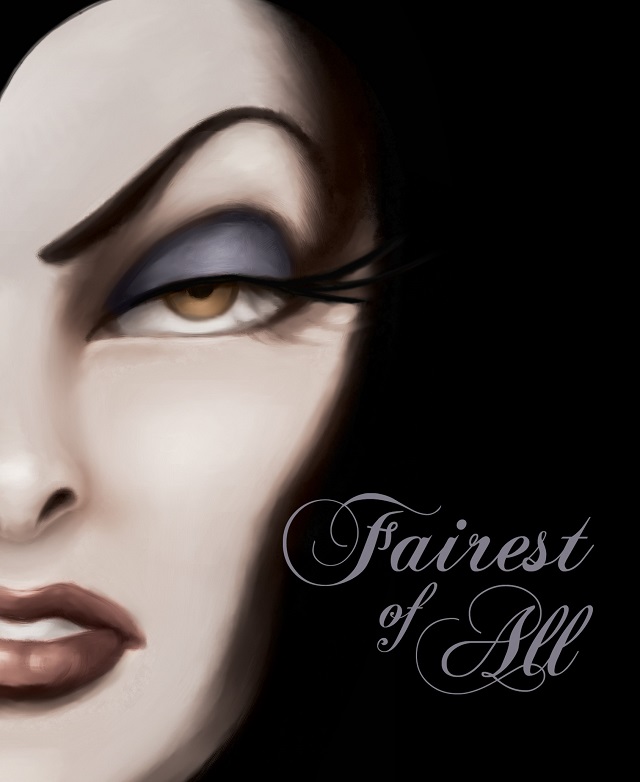 If you are looking for more Disney books, be sure to check out the Twisted Tales series. It features books such as Unbirthday and Fairest, which deliver the backstories of some of your favorite Disney villains.
You might also want to check out the stories behind some of your favorite films. Here is a reading list of 10 novels that have made their way to the silver screen.
I for one an excited about the new maps book. I think my little ones would love receiving it as a gift, and I plan to make it one of their gifts this holiday season.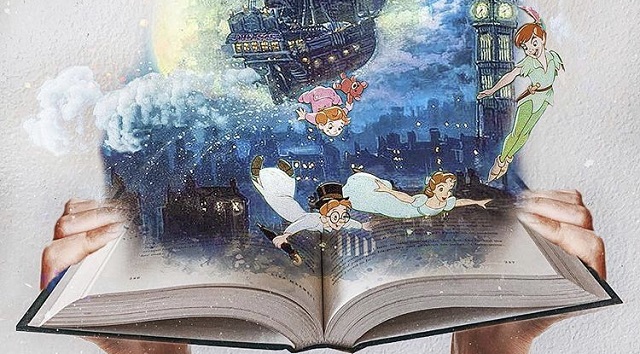 Do you love Disney Maps? Is this a book you are looking forward to? Let us know in the comments on the KtP Facebook page and in our friendly Facebook group!