The Minnie Mouse Main Attraction for November now has a MerchPass sign up date! Read on for details.
Each month in 2020, we receive a new Minnie Mouse collection themed after a favorite attraction in the Magic Kingdom!
Minnie Mouse Main Attraction
The year kicked off with a Space Mountain theme, featuring a Minnie Mouse plush, a mug, a Loungefly bag, pins, Magicband and of course specialty Minnie Mouse ears!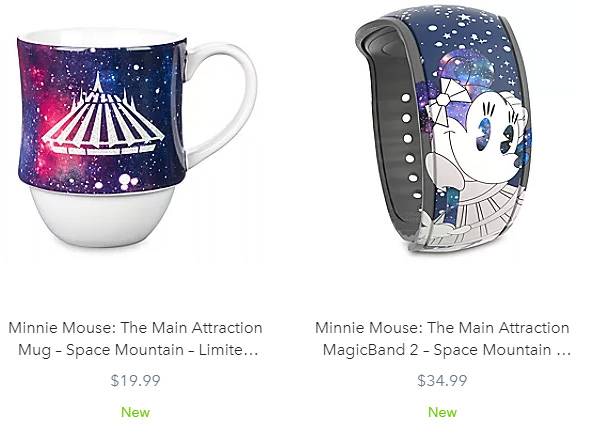 It was evident from the start that the collection was going to be a big deal, selling out quickly both online and in the parks!
Future installments included Walt Disney's Enchanted Tiki Room, Peter Pan and Pirates of the Caribbean. Fan favorite attraction, the Haunted Mansion, was of course the October theme.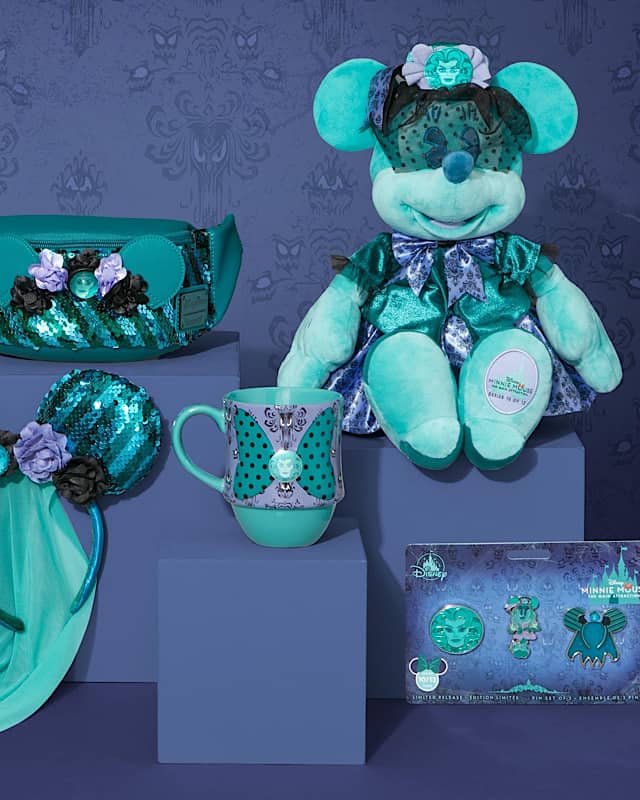 For November, shopDisney will release a Jungle Cruise themed installment in the collection!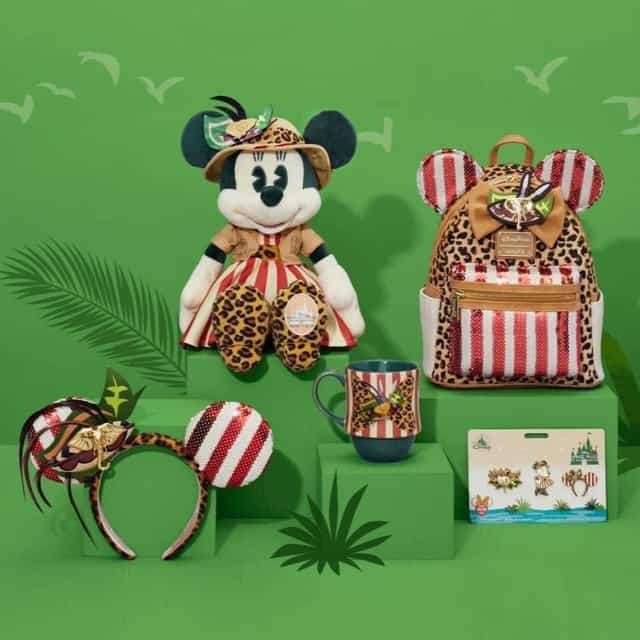 Heavily influenced by Magic Kingdom's Head Salesman, the Jungle Cruise Minnie Mouse collection is sure to be a hit!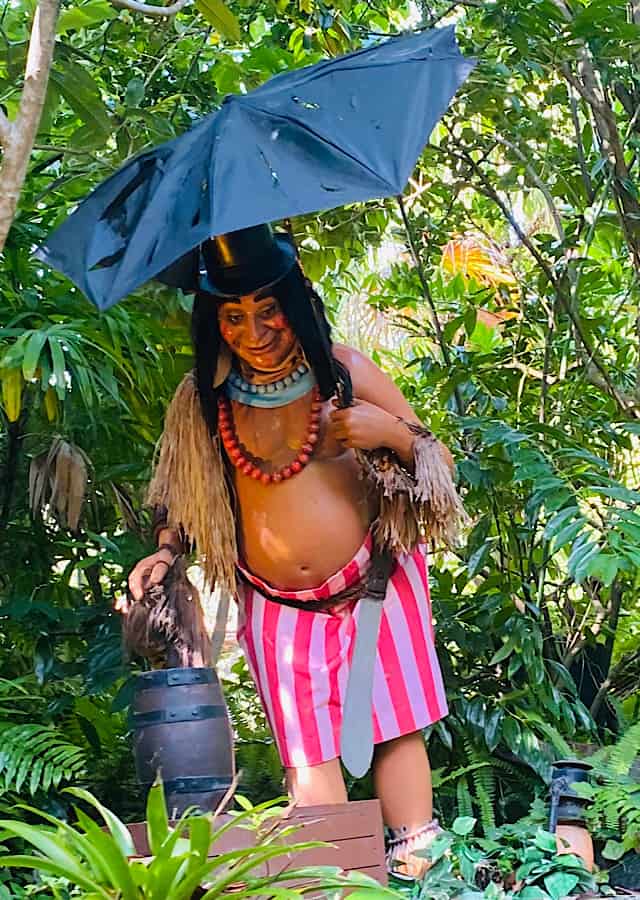 How to Buy an Item
Followers of the Minnie Mouse Main Attraction collection know how tough it can be to score items from the collection.
That's why shopDisney introduced the MerchPass lottery system. This collection, as well as other Limited Edition items, has been initially offered on a lottery system basis before being released for everyone to purchase.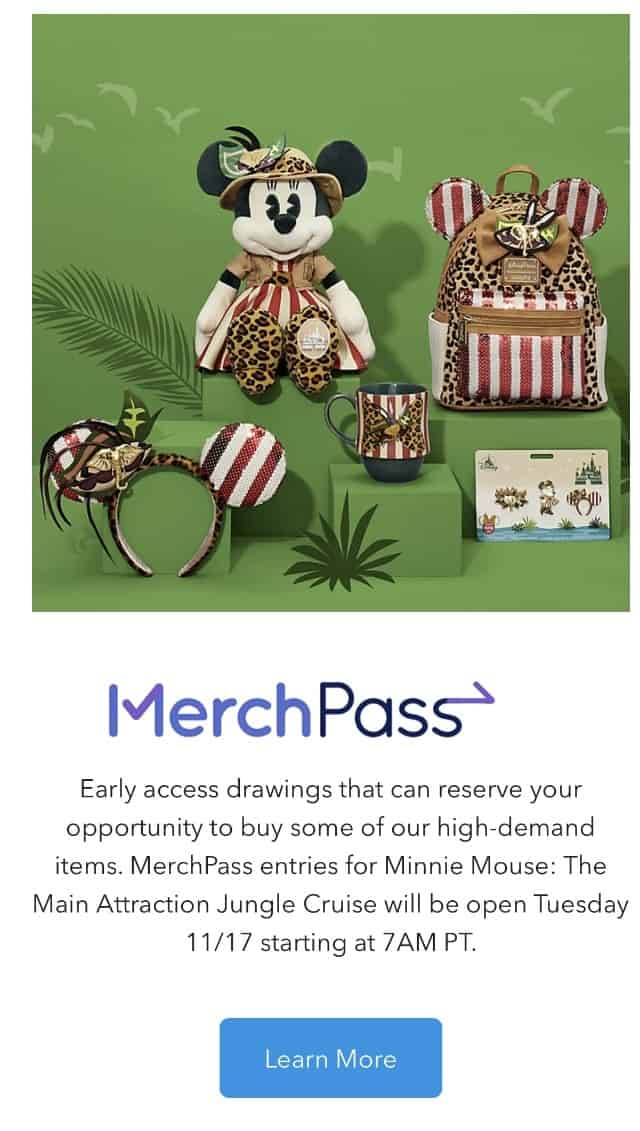 Next month's collection will be offered via the Merchpass. The Merchpass sign up will launch on shopDisney on November 17 at 7am Pacific.
I suggest signing up for at least one item! Even if you don't get picked, you will receive a "rejection letter" which includes the date and time the collection will be released to the public.
Merchpass For November's Collection will be available on shopdisney on November 17, 2020!
More Merchandise News
Did you see the new collection inspired by Make-a-Wish? The rich blue color is gorgeous and part of the proceeds benefit Make-a-Wish! That's a win-win, right?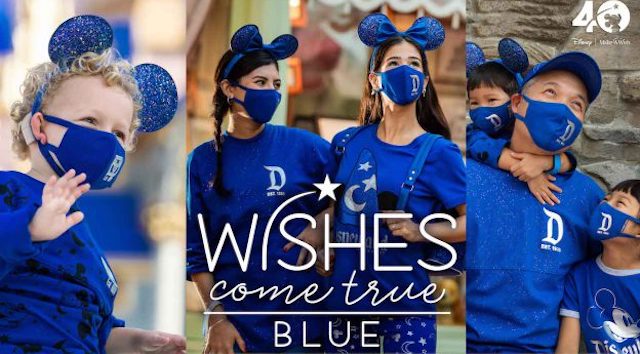 We at Kenny the Pirate will keep you updated on all the Merchandise news! Follow us on Facebook and join our Facebook group!
-Rebecca W Davis