Prospective buyers of Disney's limited edition merchandise have to enter a lottery for a chance to buy. Now, shopDisney sends messages to both lucky and unlucky customers. Read on for details.
In an effort to combat the ongoing bot issues facing shopDisney, they recently enacted a lottery system to purchase limited edition items.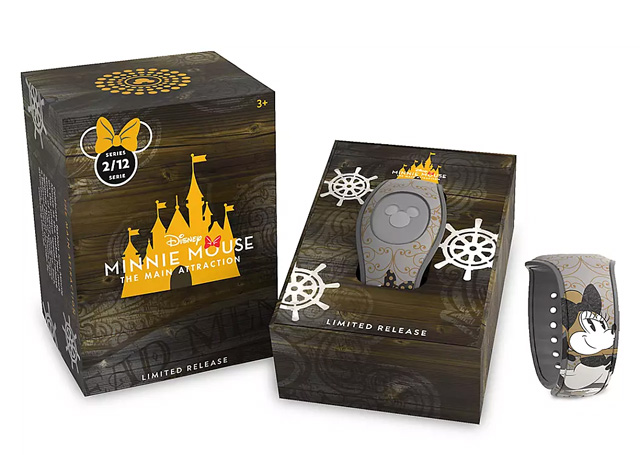 The lottery is called MerchPass and would-be buyers enter the lottery for each individual item in the collection that they wish to purchase.
New Feature of MerchPass
If you tried to sign up for the most recent MerchPass on shopDisney's website, you may have gotten an email stating that you weren't chosen.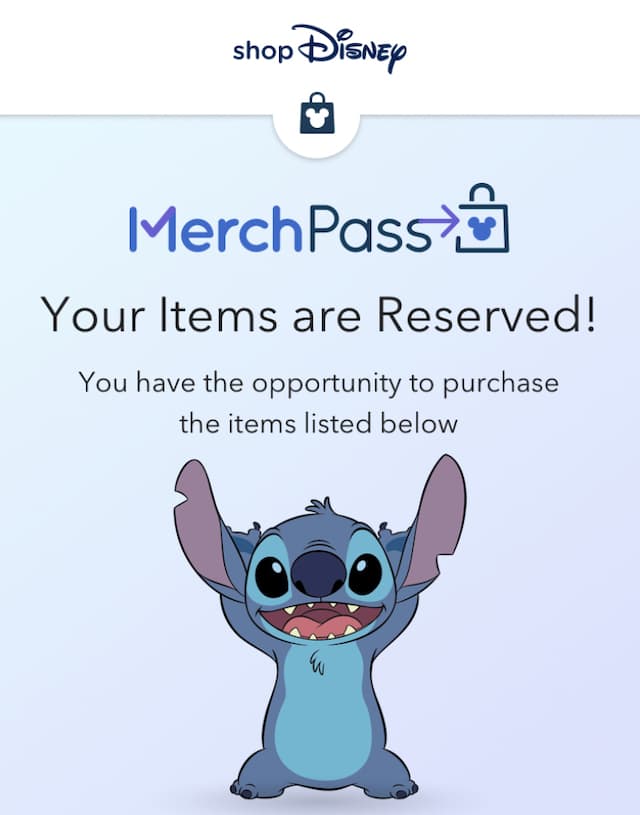 Previously, only the lucky ones selected to buy items received messages. Now, Disney sends a rejection letter so customers aren't frantically searching their inbox and spam folders.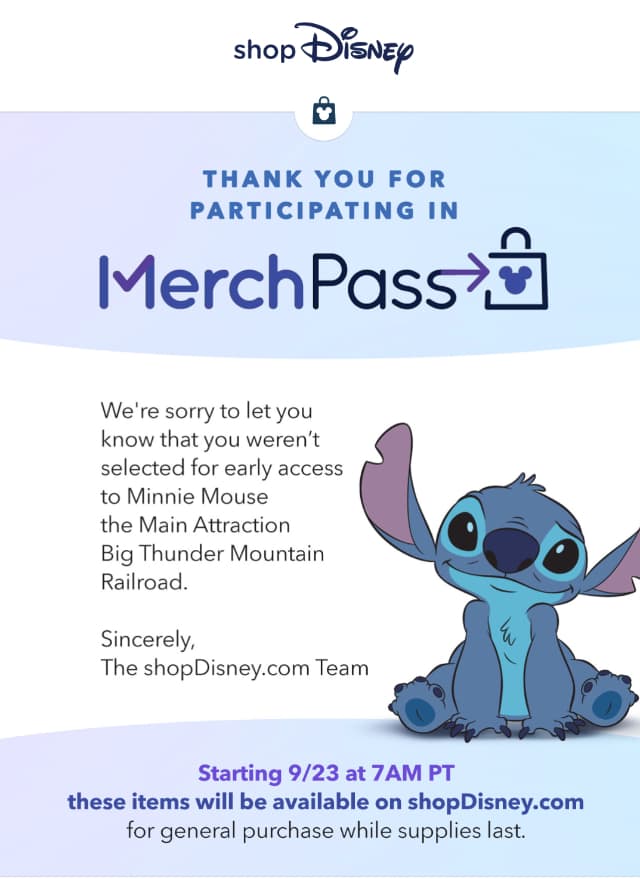 Perhaps most importantly, the email divulges when the remaining items will go on sale for everyone to buy!
Minnie Mouse Main Attraction
While the MerchPass has been used for a few other releases, it is mainly used for the Minnie Mouse Main Attraction Series.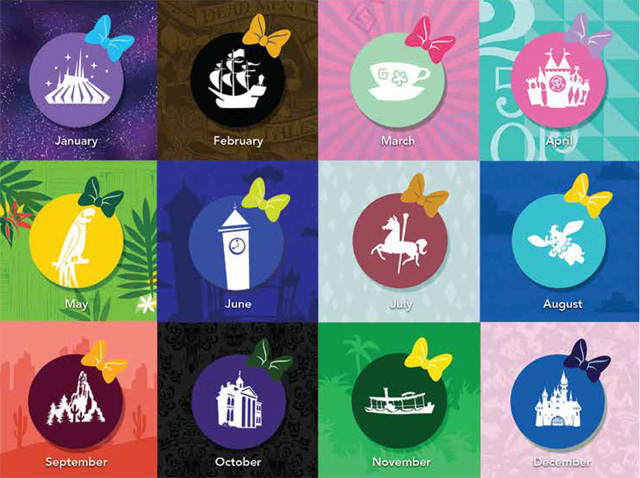 Susan detailed the steps to signing up for MerchPass here.
While MerchPass for the September Minnie Mouse Main Attraction products has passed, you can sign up for the October collection soon! Fans of the Haunted Mansion won't want to miss this one!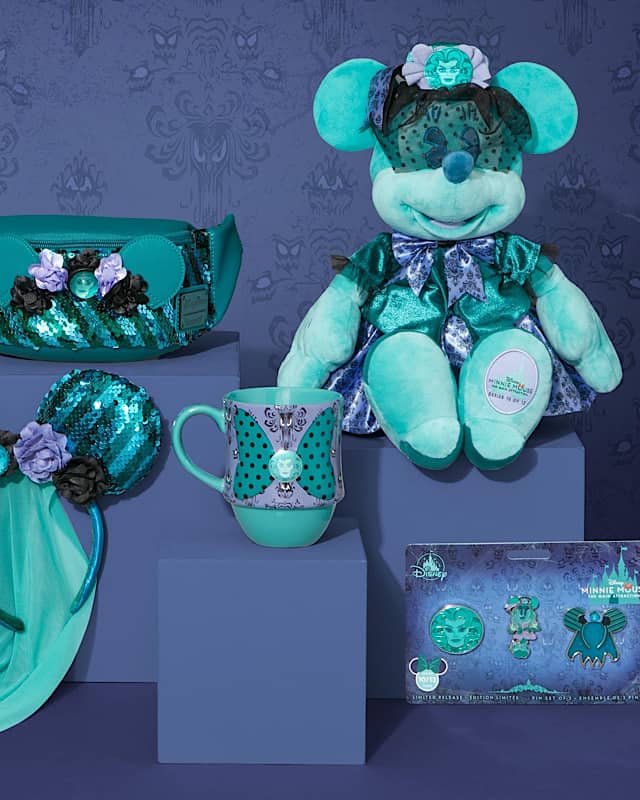 We will keep you posted as soon as there is a date for the sign up.
Not Selected? There's Still Hope
The "rejection letter" I received stated that the September Minnie Mouse Main Attraction would be released for all buyers at 7 a.m. PST on Wednesday, September 23. At this time, any leftover items will be released for the general public to buy.
The collections sporadically pop up in the parks as well! So, if you plan to visit Disney World soon, keep your eyes peeled!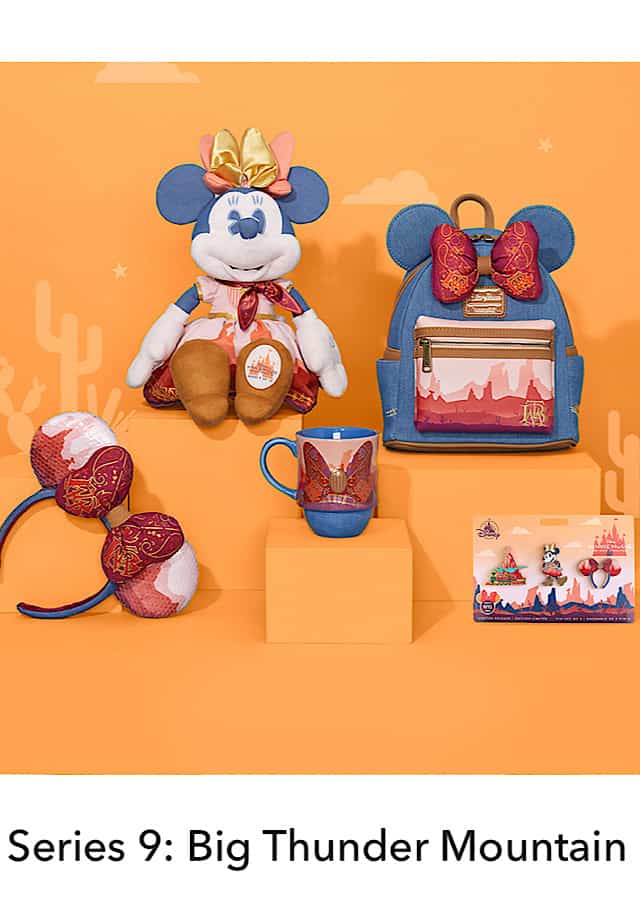 For example, much of the September Big Thunder Mountain
Railroad collection recently popped up in the Magic Kingdom!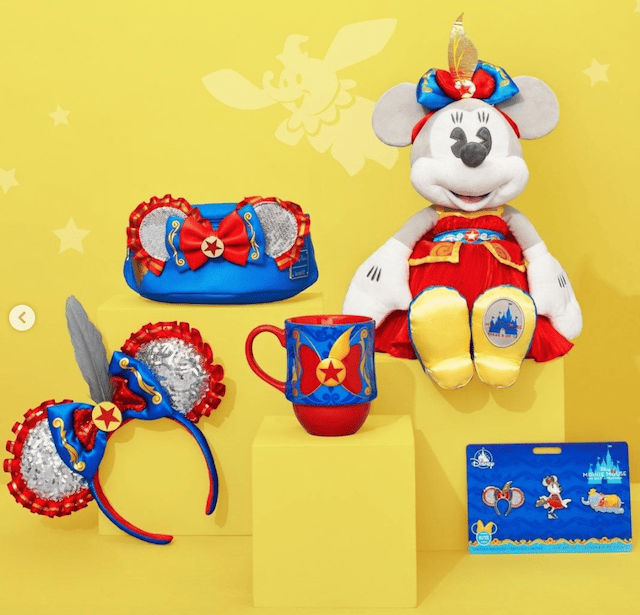 Similarly, some of the Dumbo and Tiki Room mugs, pins and magic bands showed up in a shop in Fantasyland.
Are you collecting the Minnie Mouse Main Attraction line? Let us know in the comments on Facebook and in our Facebook group!
-Rebecca W Davis