Whether guests purchase too many souvenirs or have other mailing needs, Disney's got you covered! Check out all the details on various programs.
Disney World has so many fun items to purchase on vacation, and it's easy to lose track of what you purchase along the way. Have you ever looked at your suitcases and realized there is no way everything's fitting inside?
Immediately panic sets in, but have no fear, Disney can safely ship your items.
Sending Letters and Postcards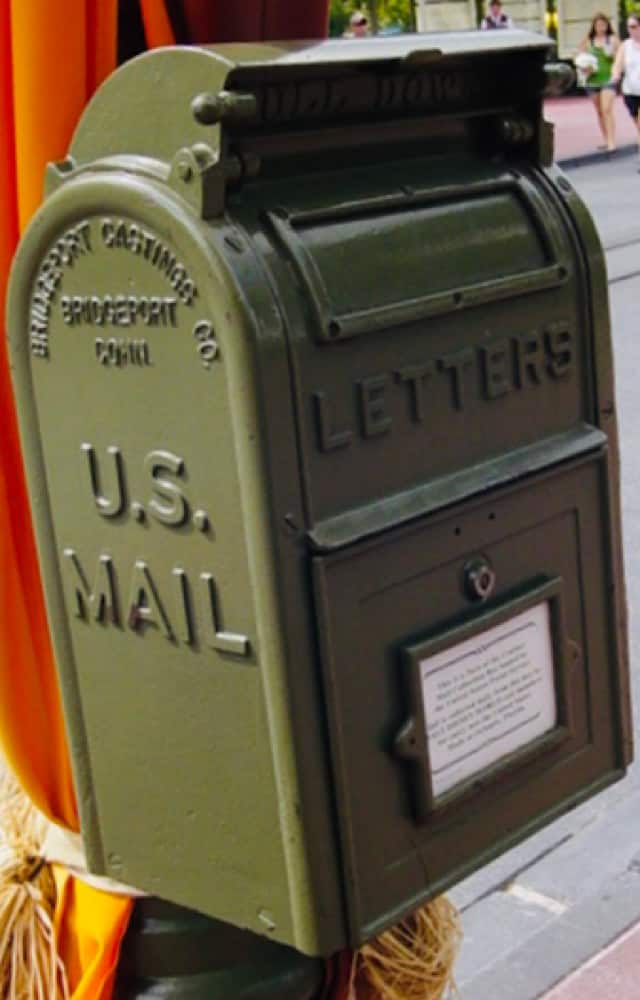 Did you know guests can send and receive mail at select Disney World Resorts? That's right!
Postcards and letters with guest supplied postage can be mailed from any mailbox located throughout the theme parks and at the Front Desk of Walt Disney World Resort hotels.
Purchasing Postage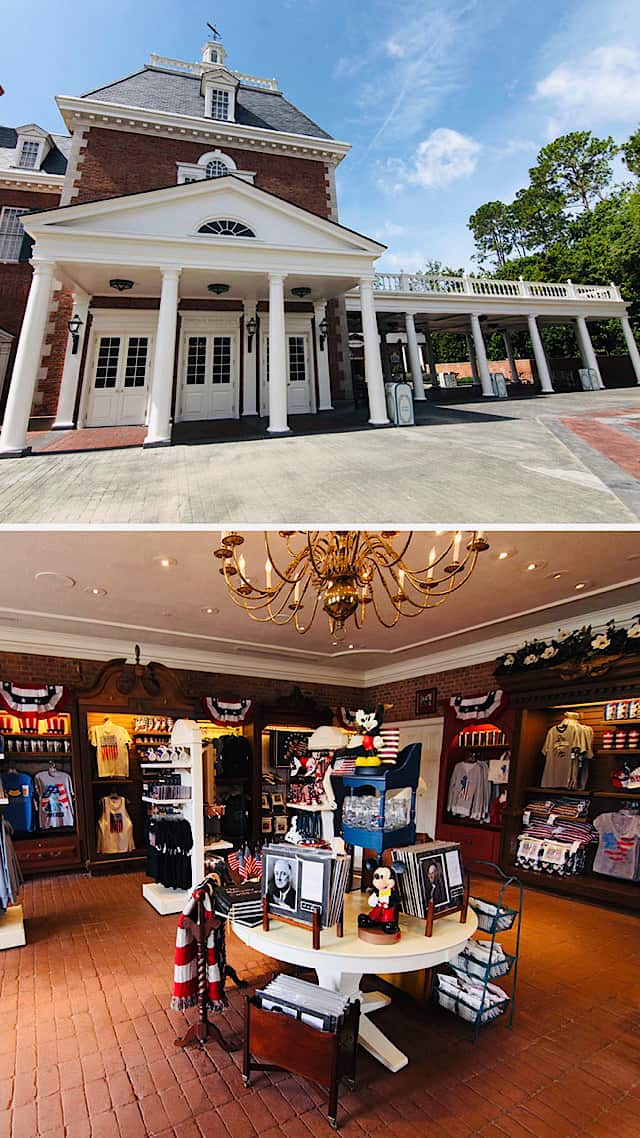 You've found the perfect postcards and want to mail them home, but you realize you forgot to bring stamps. No worries!
Guests can purchase postage stamps at the following Disney World gift shops:
Art of Disney (Epcot)
Celebrity 5 & 10 (Disney's Hollywood Studios)
Disney Springs Welcome Center (Disney Springs area)
Disney Traders (Epcot)
Garden Gate Gifts (Disney's Animal Kingdom park)
Heritage Manor (Epcot)
Main Street Chamber of Commerce (Magic Kingdom park)
Mickey's Gift Station (Transportation and Ticket Center)
Mickey's of Hollywood (Disney's Hollywood Studios)
Movieland Memorabilia (Disney's Hollywood Studios)
Newsstand (Magic Kingdom park)
The Outpost Shop (Disney's Animal Kingdom park)
Sundries (Disney Springs area)
tip: Use Character Locator to see which stores are currently open and which are unavailable.
If you need to mail a package and can provide your own packaging and box, you can print postage from online services using Disney Resort Business Center printers.
Then, follow directions below to ship pre-paid package.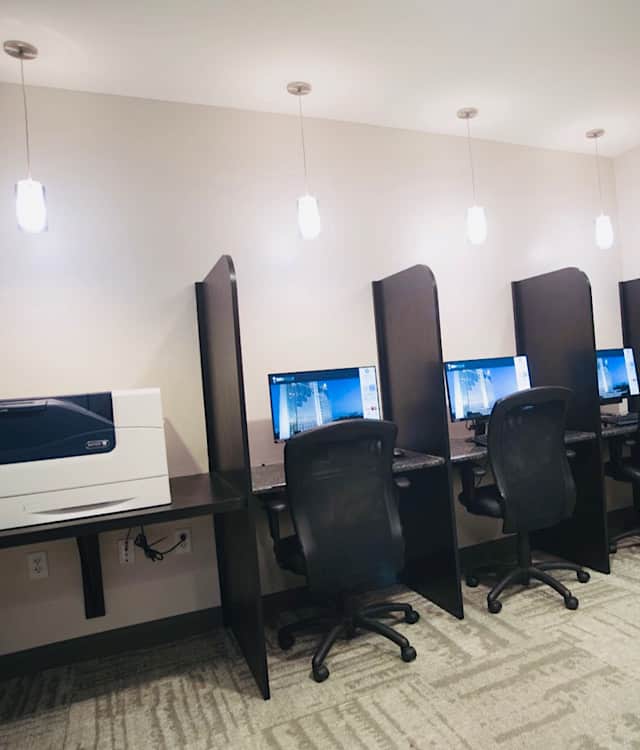 The following Disney World Resorts have Business Centers:
Disney's Contemporary Resort
Disney's Coronado Springs Resort
Walt Disney Swan Hotel and Walt Disney Dolphin Hotel each have a business center in the lobby. Disney World Resort Business Centers are open for anyone to use. This includes people not staying at a Disney resort.
Sending Pre-Paid Packages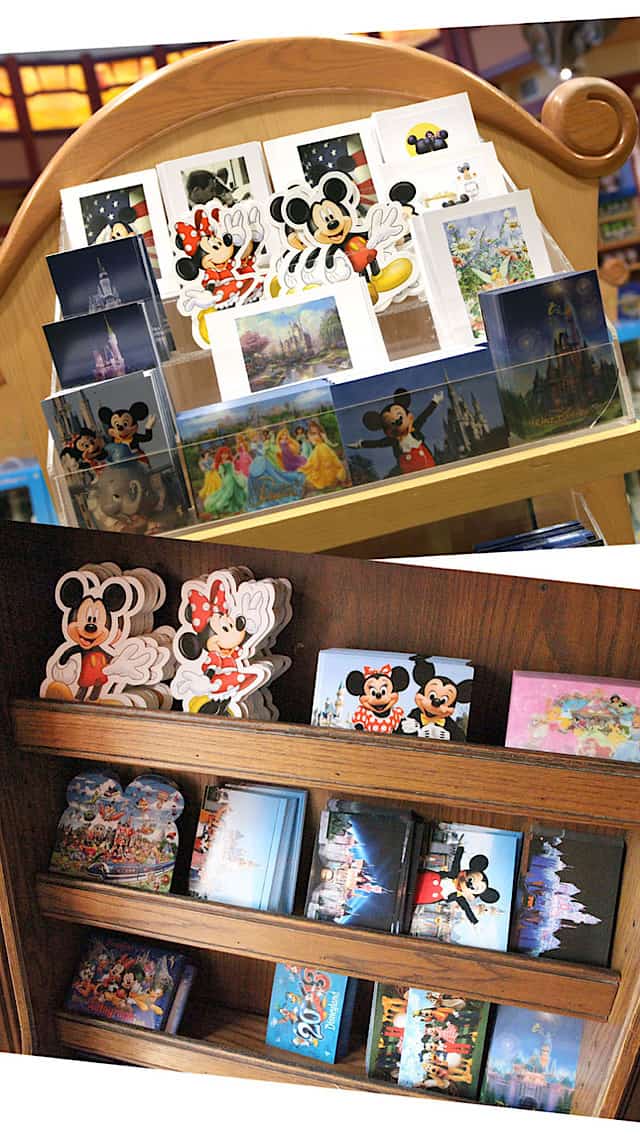 Ship pre-packed packages with guest applied postage at the Front Desk or Concierge desk of most Walt Disney World Resort hotels.
Grocery Delivery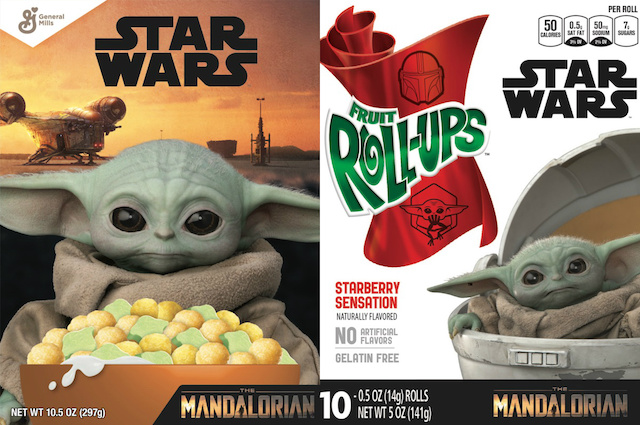 Guests can have groceries delivered to Disney World Resorts from places like Amazon Prime Now, and Garden Grocer, and Instacart. Prime Now is the 2-hour grocery delivery service that is convenient same day delivery. Guests can have fresh foods and cold items sent to their Disney Resort.
To read all about how to get groceries for your Disney World trip, read a fellow KtP's writer's article here.
Per Disney World's website, there will be a $6 charge (billed to your room) for each order brought to your room by Bell Services or Luggage Assistance. Disney did not specify whether this charge is a tip for bringing the groceries, or if this fee goes directly to the resort.
to avoid the $6 fee, grocery deliveries can also be picked up in the Resort Lobby from Bell Services or Luggage Assistance at no charge.
Receiving Mail and Packages at Your Resort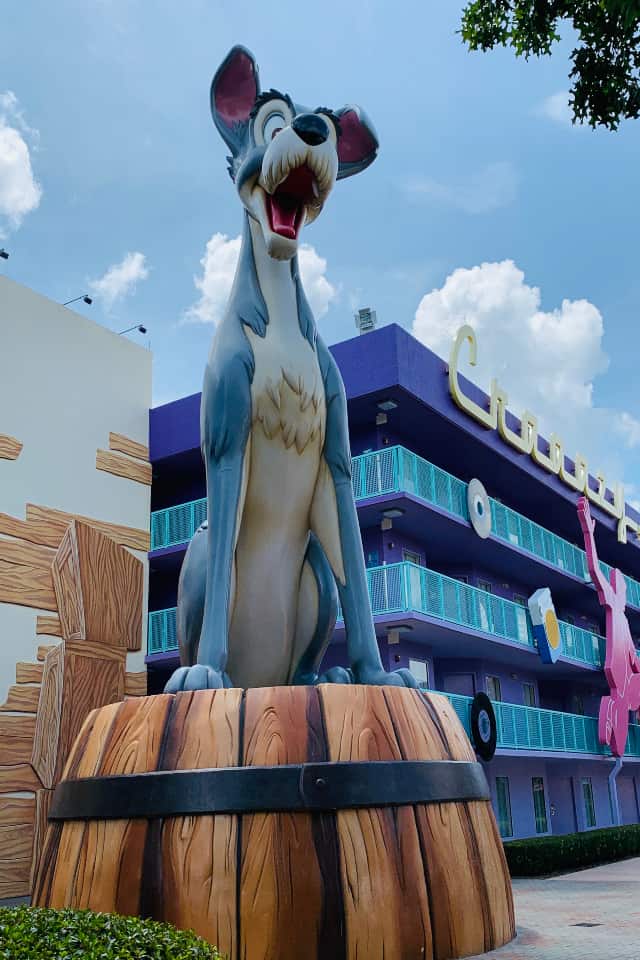 Disney World Resort guests can receive mail during their stay. Guests may choose to ship items in advance of their vacation to save on luggage space.
Guests can also mail groceries from home to your Disney World Resort. Simply look up your resort's address, and send in care of yourself. Make sure your groceries arrive a few days or so before you, then go to Bell Services to retrieve your goodies.
Another great use of shipping is sending a surprise box to your friends or loved ones. Receiving goodies from some of my best friends while at Disney World made my day!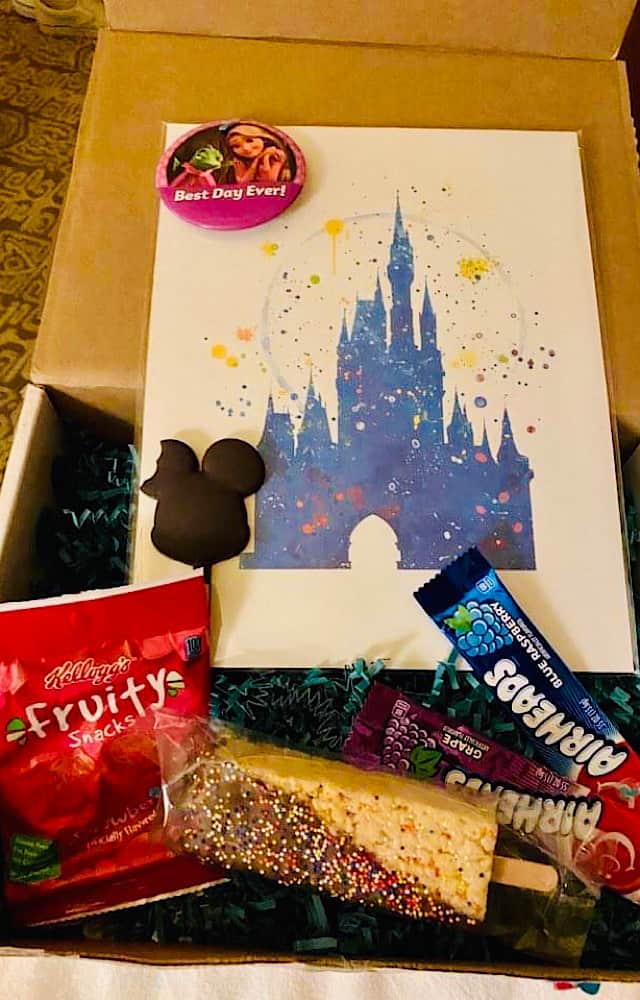 Per Disney's website, if you intend to receive mail during your vacation, be sure the letter or package includes the following:
Mailing address of your Disney World Resort,
Clearly features the word "Guest" on the front of mail/package,
And the date of your arrival on front of mail/package.
Keep in mind that Disney also charges a $6 handling fee for each package received at the Front Desk or delivered to your Disney Resort hotel room.
Souvenir Pick-Up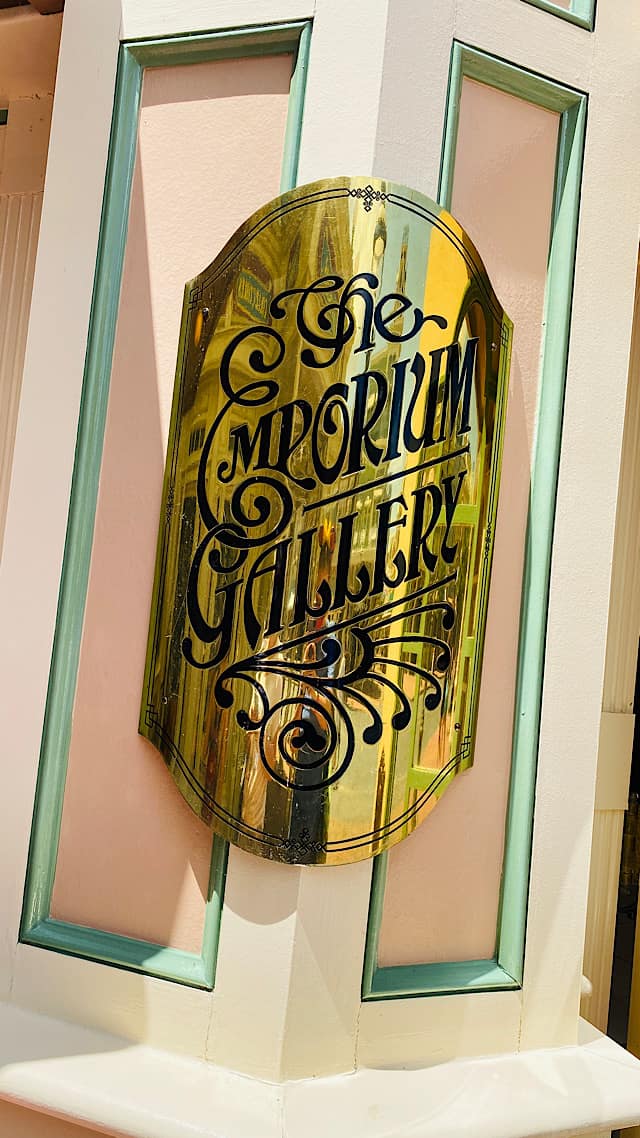 Before Disney closed for COVID-19, guests had the opportunity to have same day theme park merchandise to a designated location near the front entrance of each Disney World theme park. It was a super easy way to purchase souvenir's without having to lug them around the park all day.
All that was required was to alert Cast Member store clerk know at the time of purchase, and merchandise could be picked up by guests on the way out of the park.
Hopefully this service will become available in the future, but as of now, it is not available.
Resort Hotel Delivery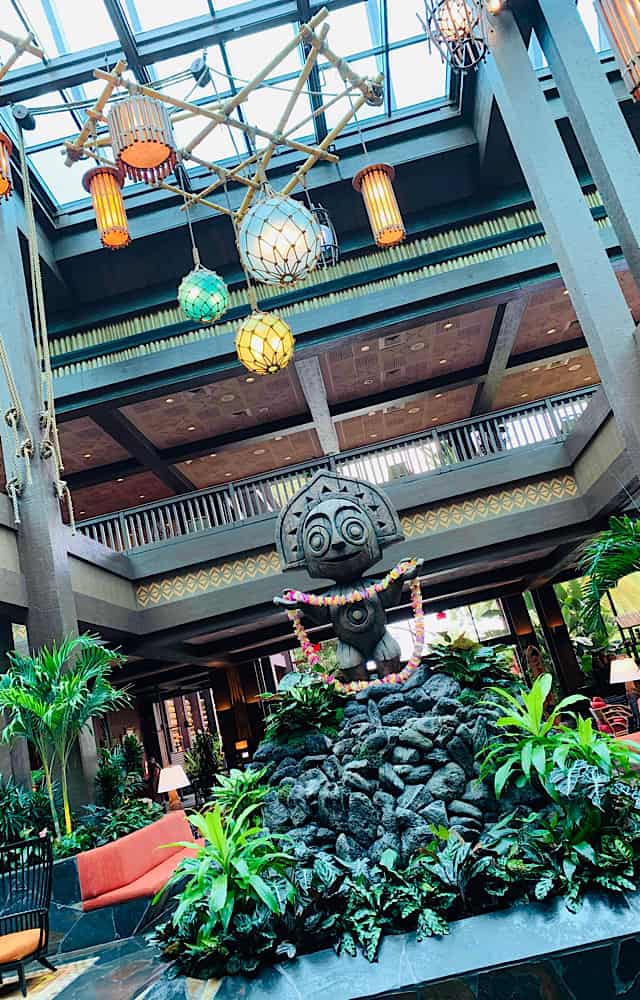 Guests staying at a Disney World Resort hotel could previously have merchandise delivered directly to their resort. This was such a wonderful service that saved wear and tear on carrying park souvenirs all day. All guests had to do is let the Cast Member store clerk know at the time of purchase, and items were delivered directly to resorts.
Unfortunately, like souvenir pick-up, Disney is not currently providing this service to Disney Resort guests. We really missed it on our last trip. Carrying everything around all day caused us sore shoulders and backs.
I'm hoping Disney resumes both these services sooner rather than later.
Home Shipping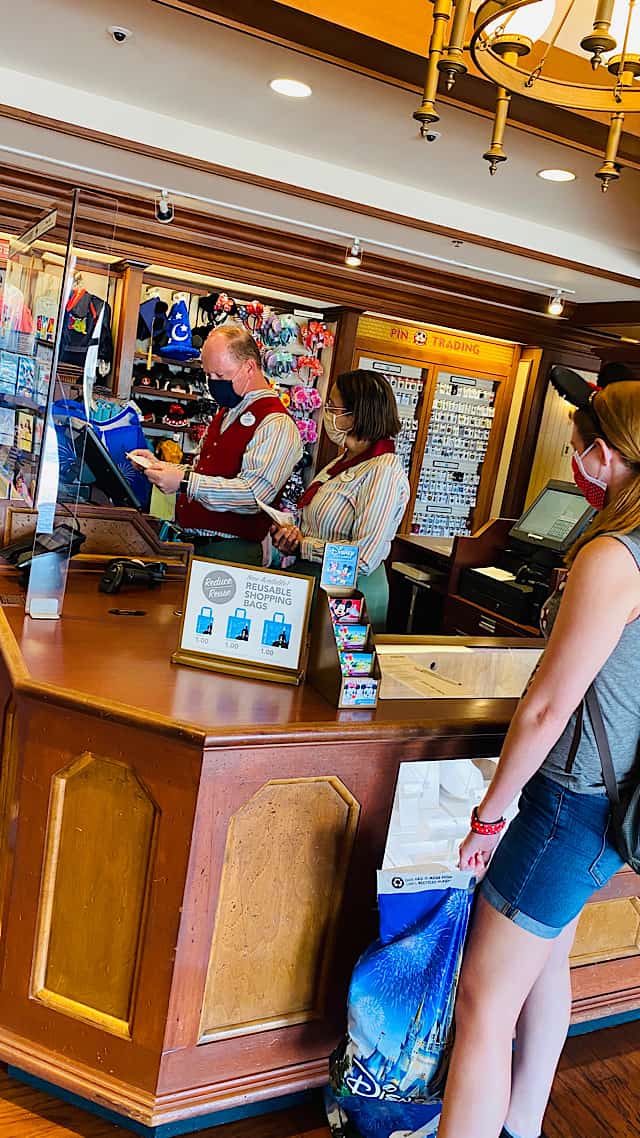 Another option Disney IS providing currently is home shipping. Instead of carrying souvenirs around, guests can choose home shipping at check out in each Disney World merchandise store.
There is a shipping fee for this service, and guests can choose from ground delivery through UPS or air delivery. I've always chosen ground delivery, and merchandise is well packed and arrives relatively quickly.
Plus, it's much less expensive than air delivery.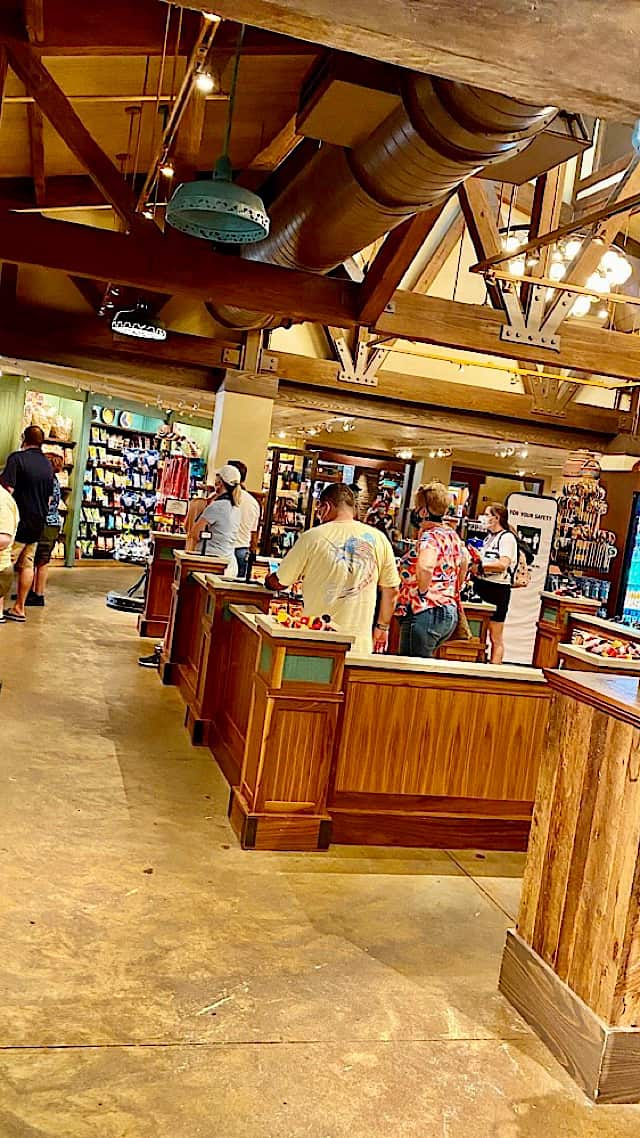 This services is provided for store merchandise only. For example, if you purchase a popcorn bucket or other cart item, Disney will not ship these home.
So, please plan accordingly in your luggage space or you may just end up carrying one home around your neck!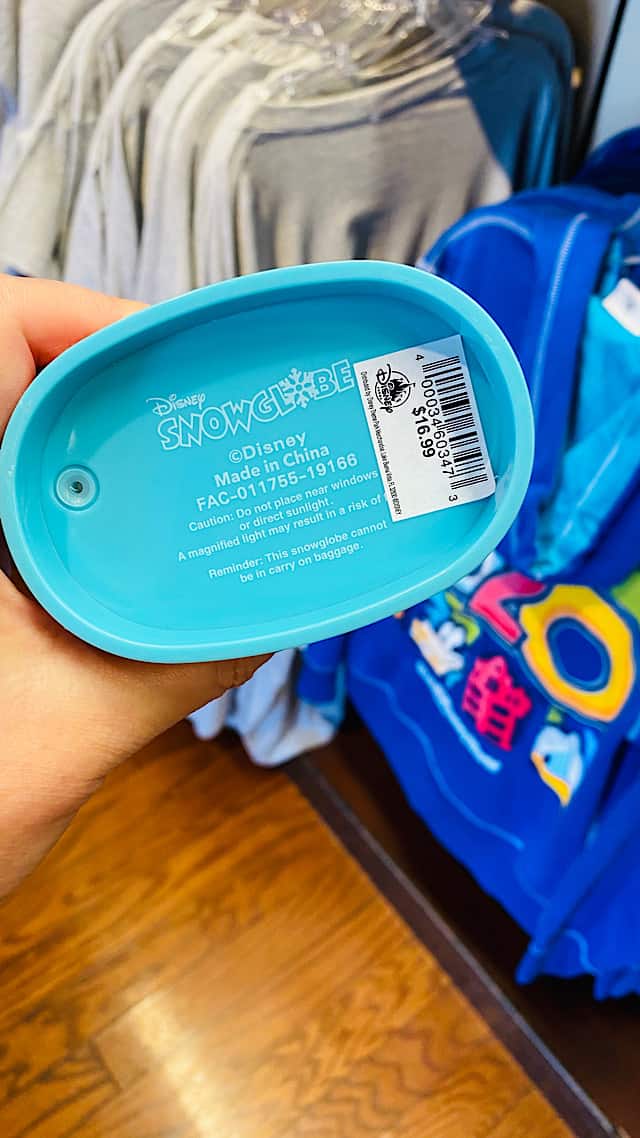 Please keep in mind if you buy a snow globe at Disney World, TSA does not allow them on carry on bags. Check out the bottom of snow globe pictured above that gives this disclosure.
Combined Shipping at Theme Parks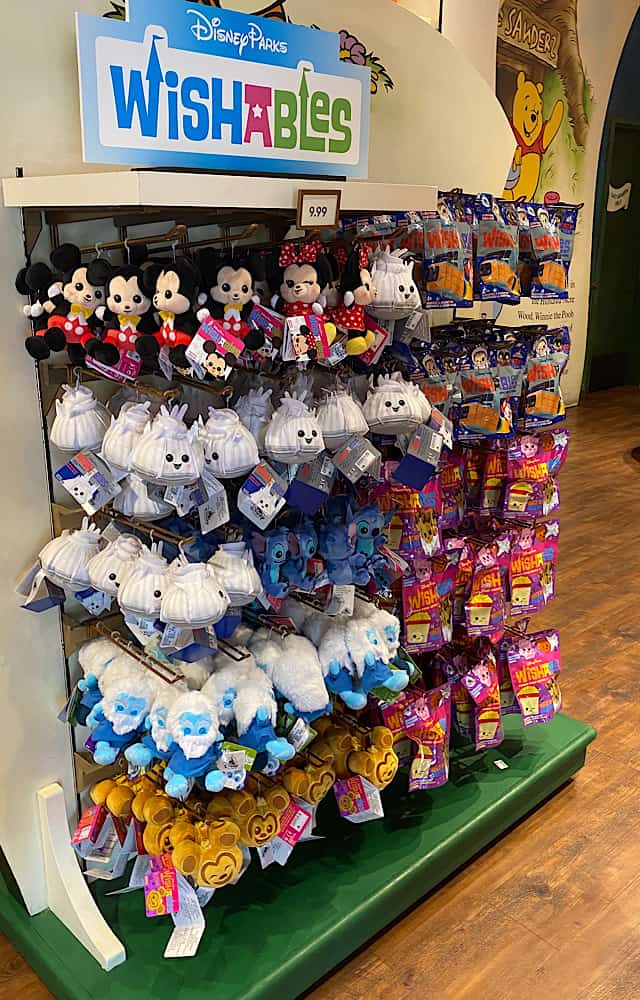 So, you start out the day buying a souvenir or two. Then, before you know it, you've filled up that adorable $1 reusable Disney bag. If you're like me, the realization hits you that there is no way all this merchandise is going to fit in your luggage.
I was aware of home shipping and have used it on several occasions, but on my most recent trip I discovered combined theme park shipping. And let me tell you, it's a real lifesaver!
On your final theme park souvenir purchase, simply tell the Cast Member at the store checkout that you want to mail your items home.
Post Shipping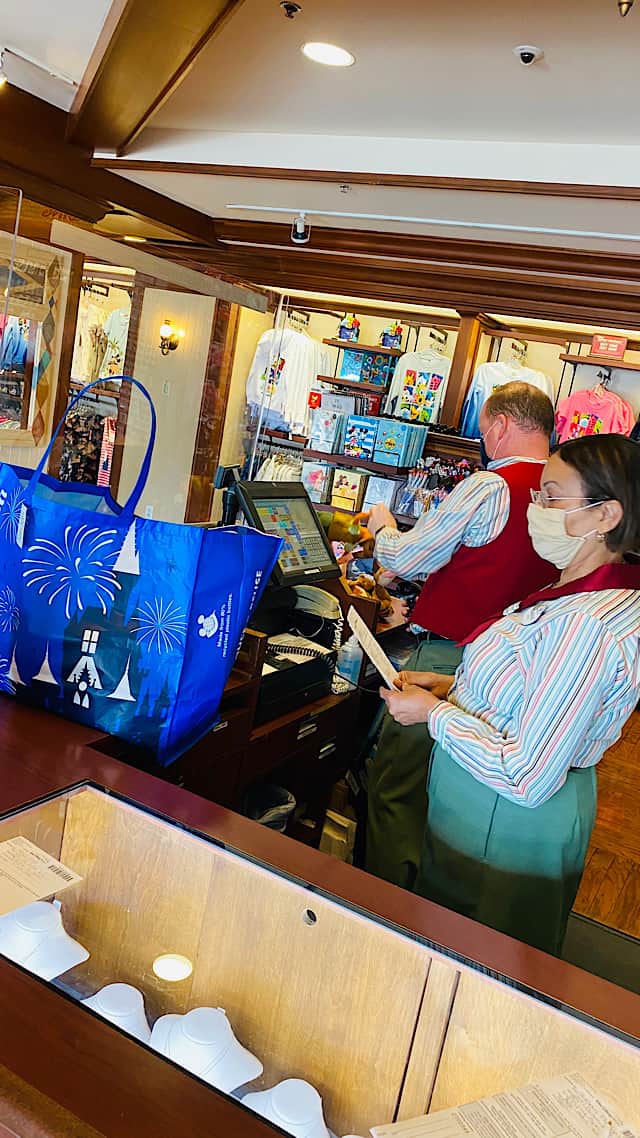 What if you've purchased more than you thought from many theme park days? You're not in the parks anymore, but sitting in your Disney Resort room wondering how you're going to get all these stuffed animals home. This may or may not have happened to me in July…
Disney has an option called Post Shipping. Simply bring your merchandise and individual receipts to your Disney Resort gift shop, and they can also mail your items home! This saved the day for me!
Home and Post Shipping Procedures and Cost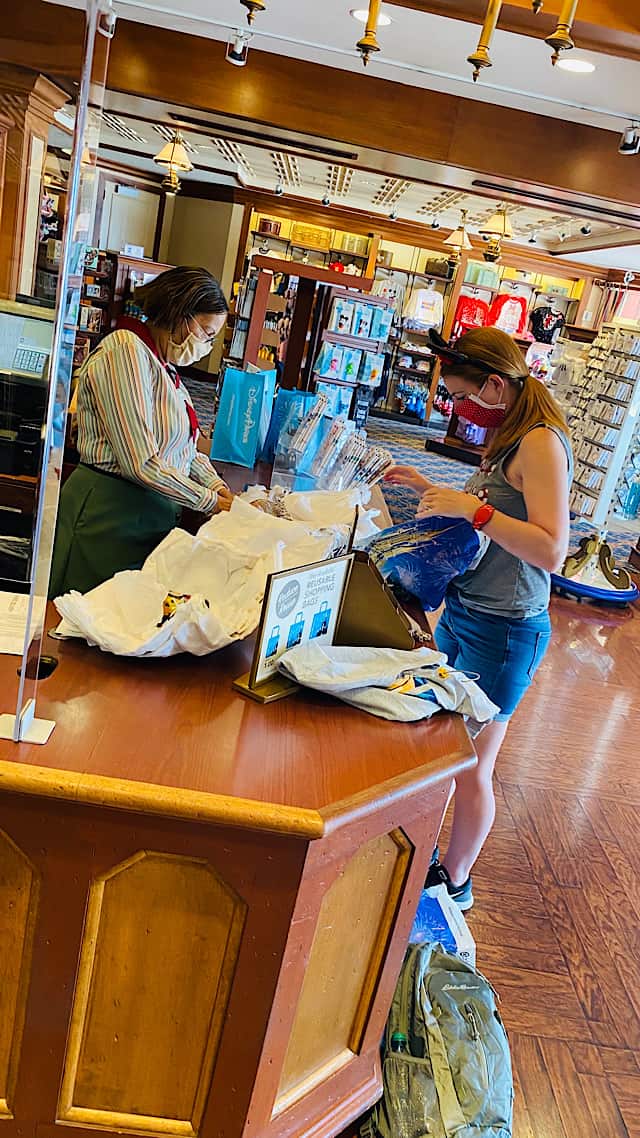 Store Cast Members will ask for your receipts to "re-ring" items. You're not actually charged for these items, but this is how shipping charges are calculated.
There is a minimum shipping charge of $7.95. Shipping increases based on a percentage of sales. I asked several Cast Members but didn't receive a clear answer on shipping charges.
It appears charges are approximately 10% of purchase price but seemed higher when items are breakable or oversized.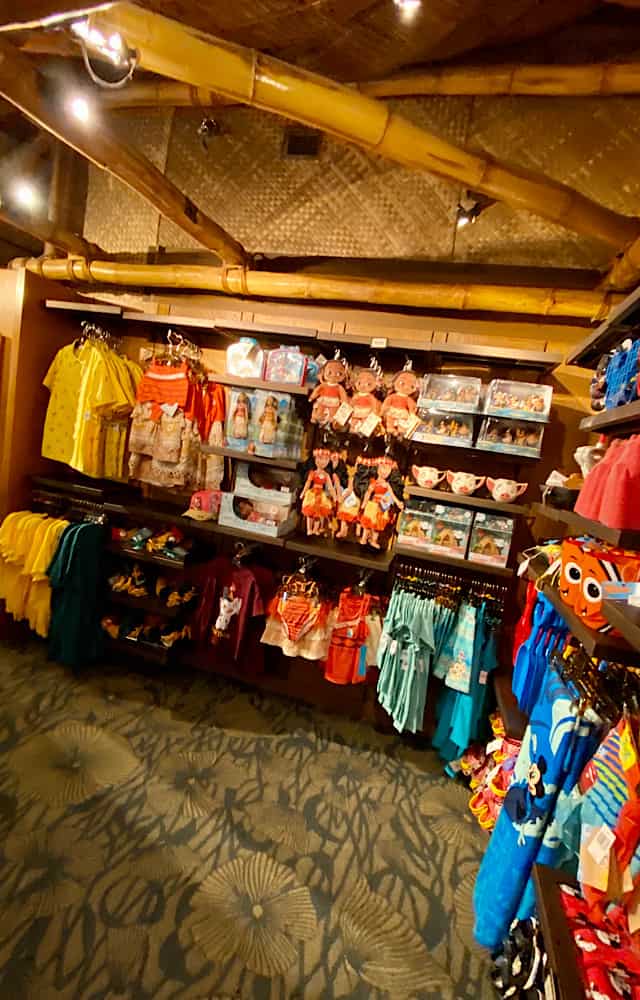 A Cast Member told us that regardless how large purchases are, the maximum shipping fee is $39.99. Another thing I found odd is Cast Members can't give guests an actual shipping amount until after items are re-rung.
Final Thoughts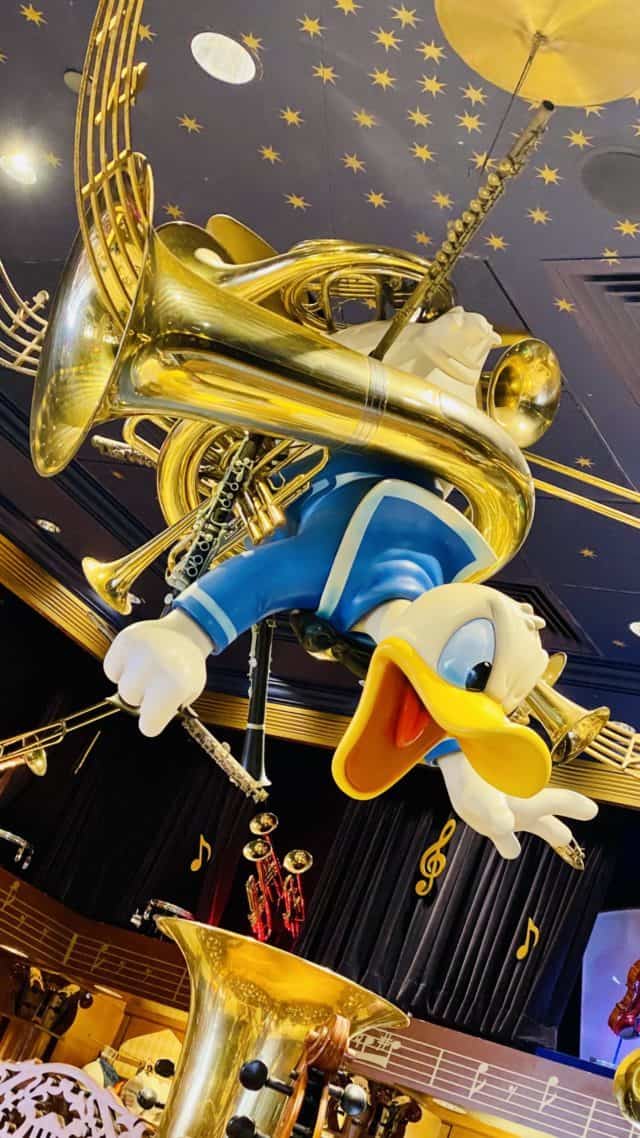 After shipping several packages home on previous visits to Disney World, I learned that it is much more economical to wait until the end of my trip to ship items home.
If you're able to lug souvenirs with you at the theme park, wait and combine all souvenirs together. We spent more than the maximum $39.99 shipping on our various packages.
My sister and I also live in the same area so we combined purchases a few times. Next time, however, we won't pay more than $39.99 total!
Another benefit of home and post shipping is that if an item arrives to your home damaged, Disney will replace the item free of charge if it is still available. If the item is unavailable, Disney World will issue you a refund for the item's purchase price. I don't trust airlines with my breakable items, and like the peace of mind this service provides.
Have you used Disney's shipping programs to deliver items or have items shipped? Would you consider using them now? We would love to hear your thoughts. Please post them on the KtP Facebook page or share with the Crew.