This year we have been joining Minnie Mouse as she has taken us aboard many classic attractions throughout the Magic Kingdom. After taking a break for a summer vacation, Minnie Mouse is again delighting Disney fans with more Main Attraction Collections. Join us as we review the collection set to premiere this month and the newest set to premiere in September. What attraction will Minnie Mouse visit next?
Peter Pan Collection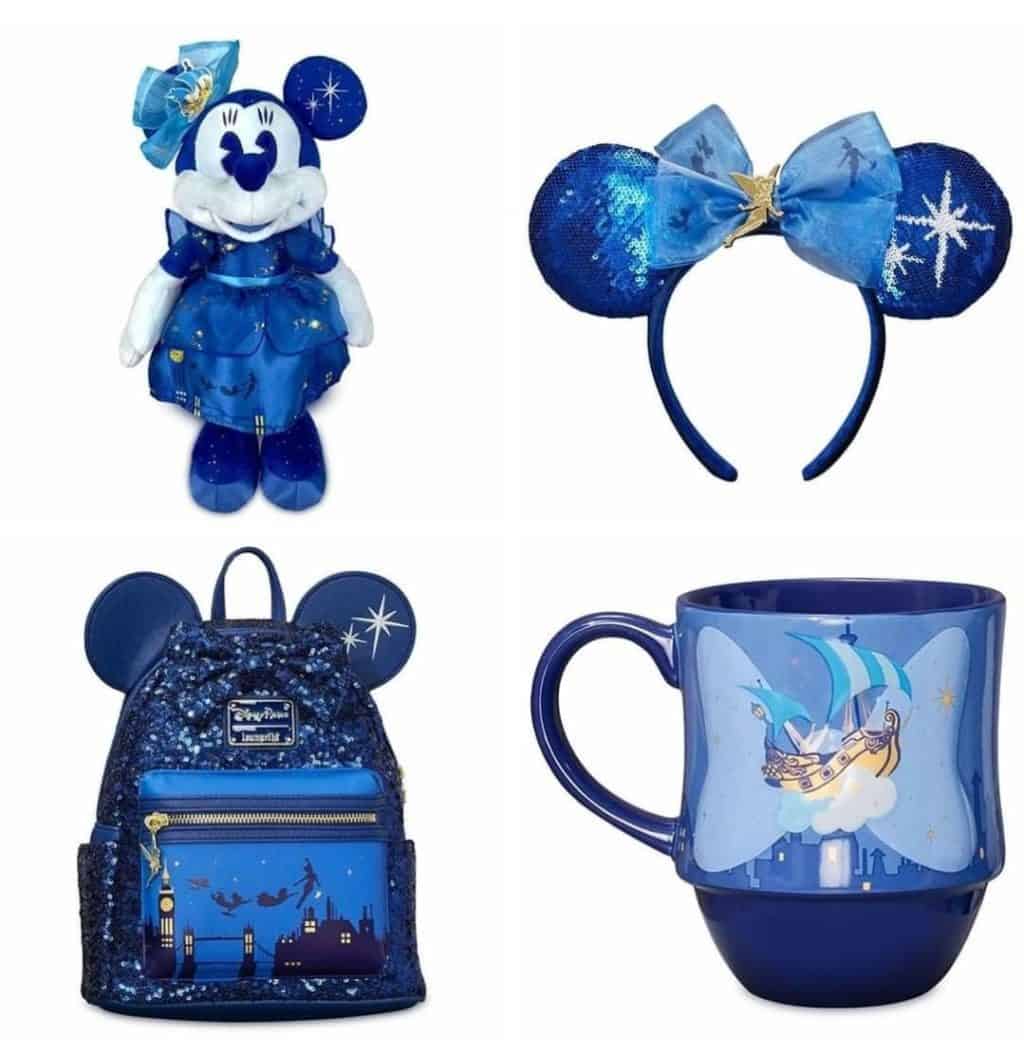 In July, the Minnie Mouse Main Attraction had us flying "Off to Neverland" with the Peter Pan Collection. This was the first time that Guests wishing to purchase this collection were invited to use the new "Merch Pass" lottery system. Guests could select the items that they would like to purchase. On the designated date, those Guests who were chosen for selected products would receive an email. All the Guest would need to do is follow the enclosed link and the item that they had selected was already in their shopDisney shopping bag. This was an easy system, IF you were lucky enough to be selected. Many Disney Guests were frustrated that they were not selected for the items they wanted.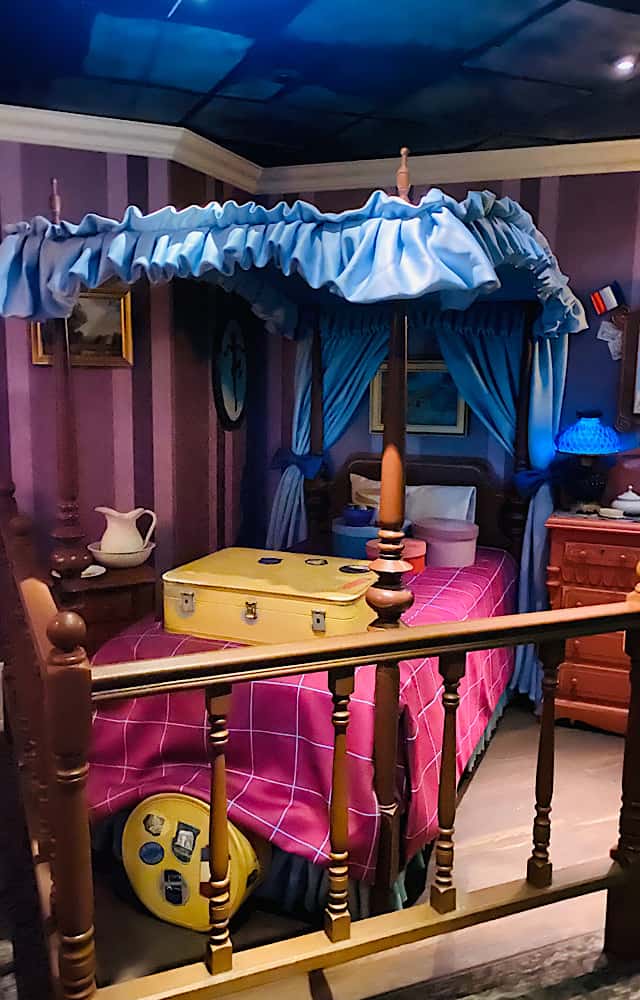 In an interesting turn of events, additional Guests received emails that due to Peter Pan merchandise being unclaimed that they had been chosen to purchase their selected items. This was a great surprise to Guests who had missed out on the first round of Merch Pass selections.
Dumbo Collection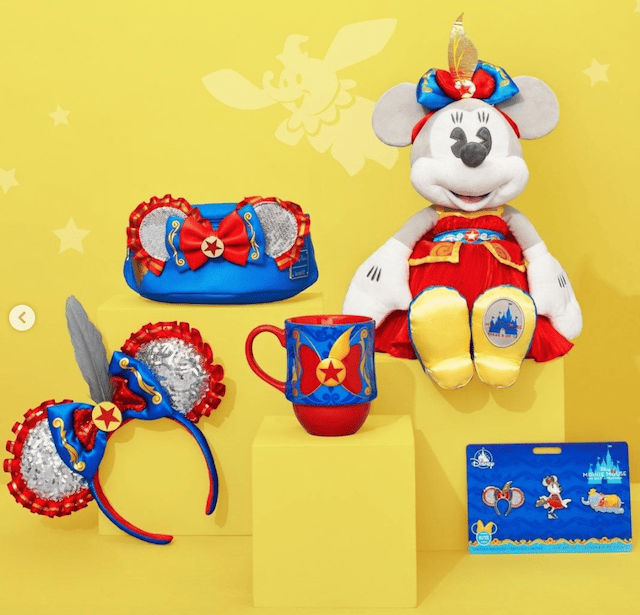 This month Minnie Mouse is visiting one of my favorite attractions, Dumbo. At the time we only have the release date for shopDisney Uk. This collection will be released in Europe on August 18th. Unfortunately, we don't have a release date for the United States just yet. We hope to be able to share this information with you soon. It will be interesting to see if shopDisney continues to use the Merch Pass system for this collection.
We are still awaiting a release date for the August MInnie Mouse Main Attraction: Dumbo
Minnie Mouse the Main Attraction for September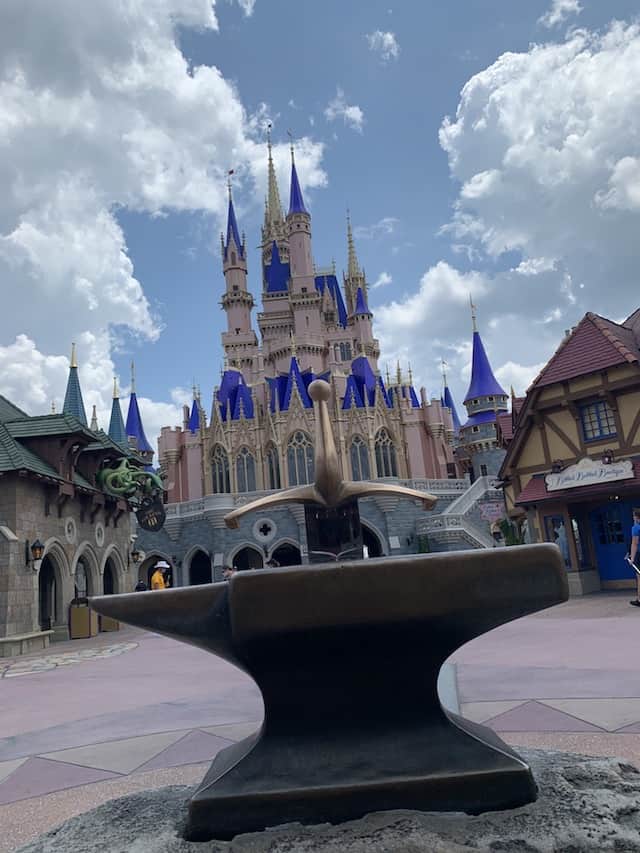 We now have a sneak Peek of the attraction that Minnie Mouse will be visiting in September. Drum roll, please……Big Thunder Mountain Railroad. Minnie Mouse will be inviting us to take the "Wildest Ride in the Wilderness" as we take a look at this unique collection.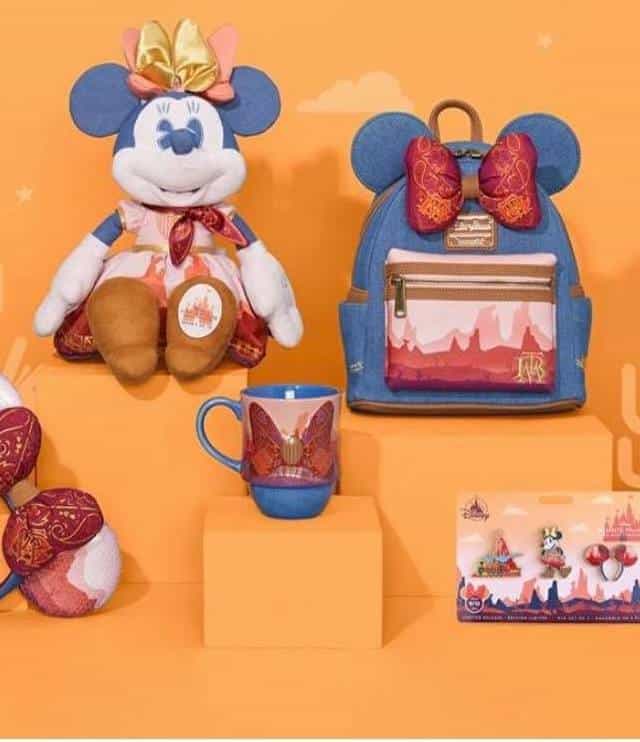 As with the other collections, this collection will include a uniquely themed Minnie Mouse. I absolutely love the mountain range landscape on her dress and check out her adorable neck scarf. The Loungefly backpack for this collection showcases the iconic Big Thunder Mountain range on the front with Minnie's signature bow adding the perfect accessory to this great bag. A stackable mug is included with this collection with the BTMR emblem at the center of the bow. A 3 piece pin set and Minnie Mouse ear band completes this adorable collection.
The Minnie Main Attraction for September will showcase Big Thunder Mountain Railroad
We have not yet been given a release date for this collection for Europe or the United States, but we will continue to update you when this is released.
What do you think of this newest Minnie Mouse Main Attraction collection? Will you be purchasing items for the upcoming Dumbo collection and this Big Thunder Mountain Railroad Collection? Share your thoughts with us on our Facebook Page.