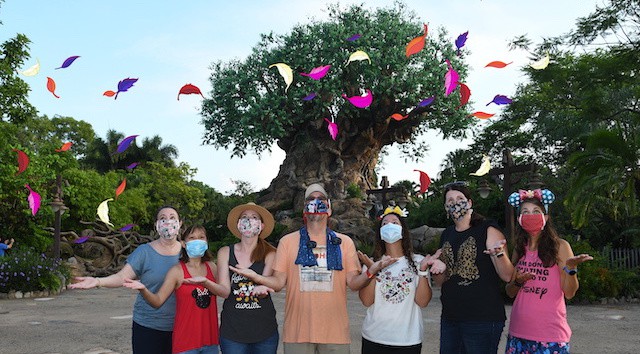 Many have questioned if Walt Disney World is still "The Most Magical Place on Earth" during their phased reopening. I think it is, and allow me to share why!
Current Concerns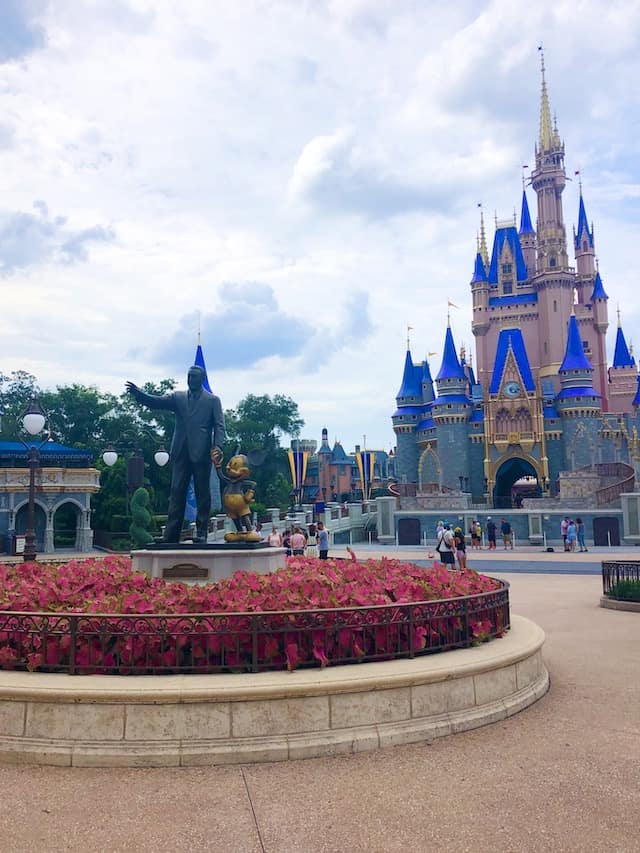 Concerns revolve around the mandatory face coverings and the limited Guest experiences available. Add to those concerns the cancellation of parades, fireworks, stage shows, and character meet and greets and many Disney Guests have chosen to cancel their Disney World vacations.
These concerns are valid, but even though many magical experiences have changed, the Disney Parks have reimagined new ways to keep the Disney magic alive even in the midst of the phased reopening.
Lower Crowds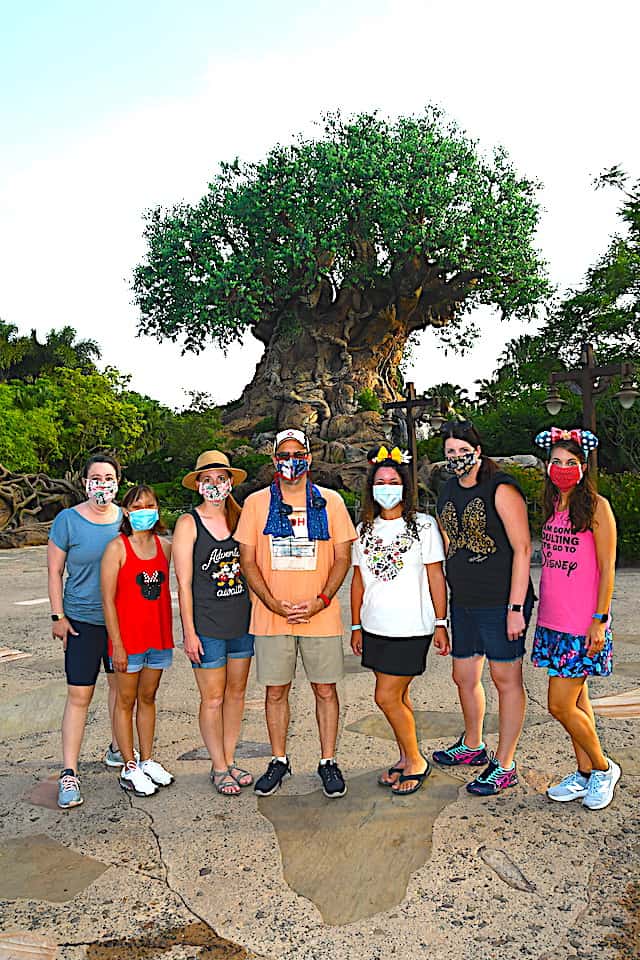 All of the Walt Disney World Parks reopened with limited capacity and a Park Reservation is required along with an Annual Pass or a ticket to enter the Parks. Find tips to easily make your Park Reservations HERE.
Our family had planned a trip to Walt Disney World in 2017, but due to Hurricane Irma our travel plans were delayed. Walt Disney World closed for the only the 5th time in the Park's history due to this storm.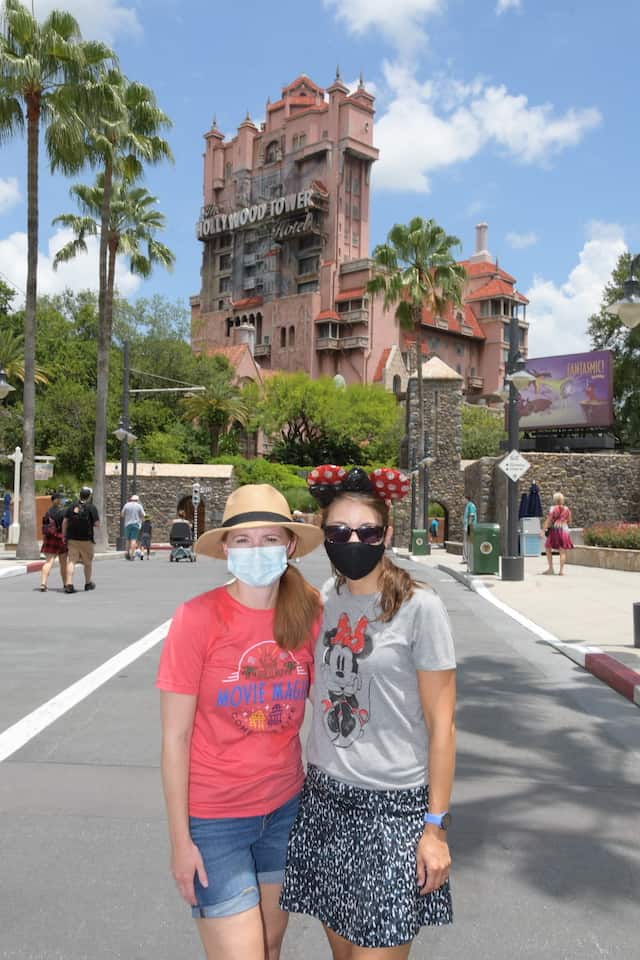 We were a bit disappointed that we were not at Disney, but what stung even more was to see the extremely low wait times when Disney World did reopen.
I saw absolutely gorgeous pictures of empty parks and extremely low wait times.
After Walt Disney World released their reopening plans to the Orange County Task Force, Disney President Bob Chapek promised "I think that's going to be the silver lining. For those folks that are lucky enough to get in that new reservation system, it's going to be quite a magical day.
"i think that's going to be a silver lining. for those folks that are lucky enough to get in that new reservation system, it's going to be quite a magical day."

Disney CEO Bob Chapek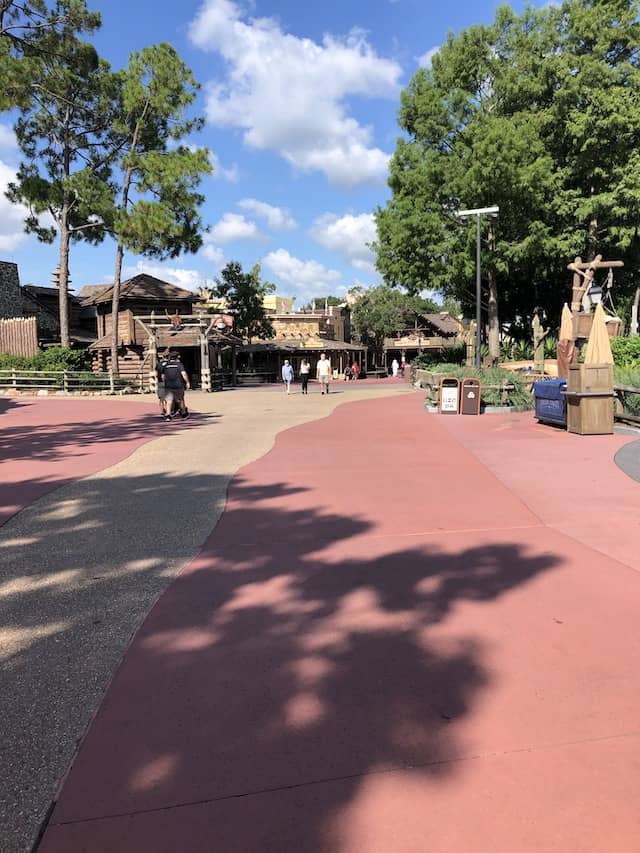 When we visited the Disney Parks in July, we found the lower crowds to be a definite silver lining.
This trip definitely offered these opportunities. We walked effortlessly through the most congested areas of the Disney Parks which is typically shoulder to shoulder during the middle of the day.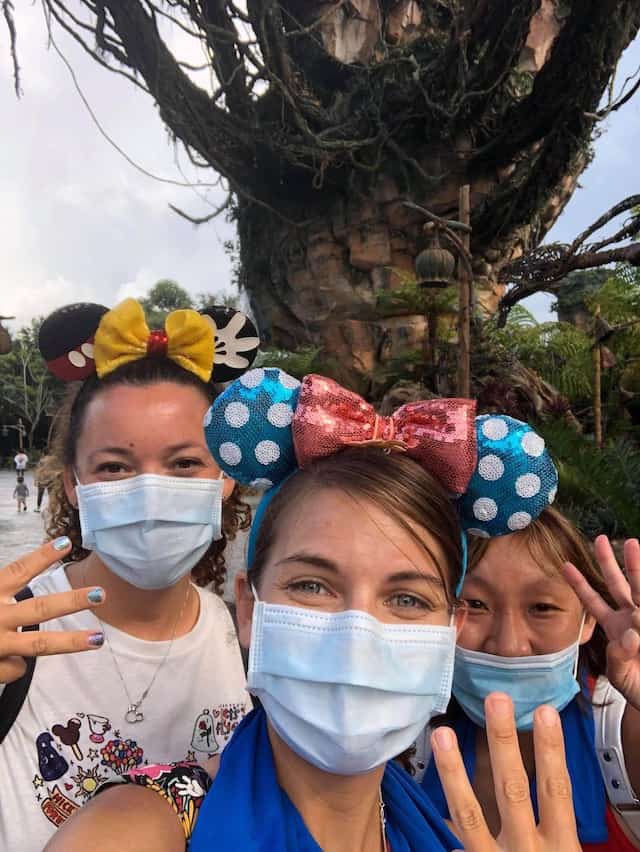 We experienced less than 10 minute wait times in Magic Kingdom and Animal Kingdom. Our group visited Disney's Hollywood Studios on the first day of reopening and experienced a bit longer wait times, but still minimal in comparison to a normal Park day.
Although the Park Capacity has increased particularly around holidays, the Park is still far less crowded than in the past. It is very refreshing to be able to walk comfortably through the Parks with minimal wait times for attractions.
Character Cavalcades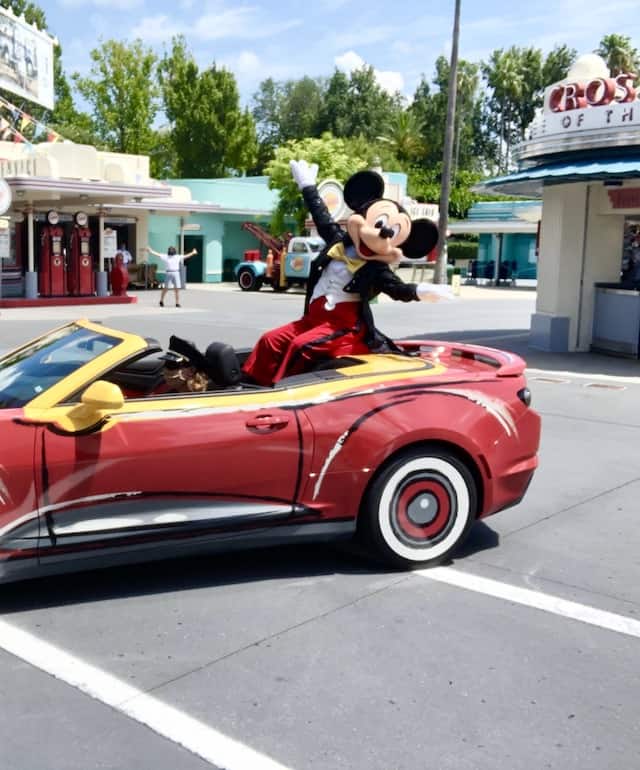 One of the most debated concerns among Disney fans about planning an upcoming Disney trip centers on the limited Guest experiences in the Disney Parks at this time.
We have shared about all of the great Character Cavalcades that are available in all four of the Walt Disney World Parks.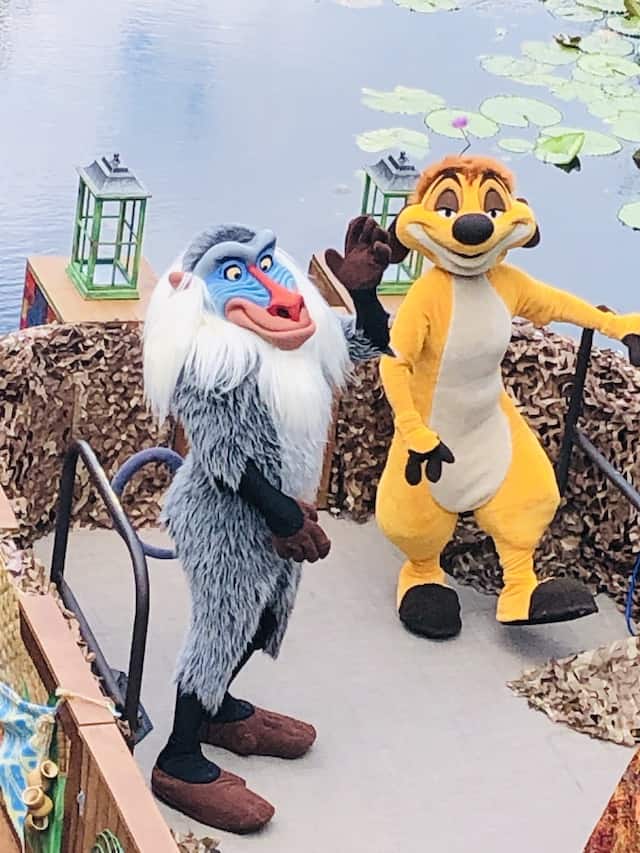 What is great about these Character Cavalcades is that they appear randomly and so frequently that you can enjoy them throughout the day without a need to sit along Main Street for hours such as with the Festival of Fantasy Parade.
Great Photos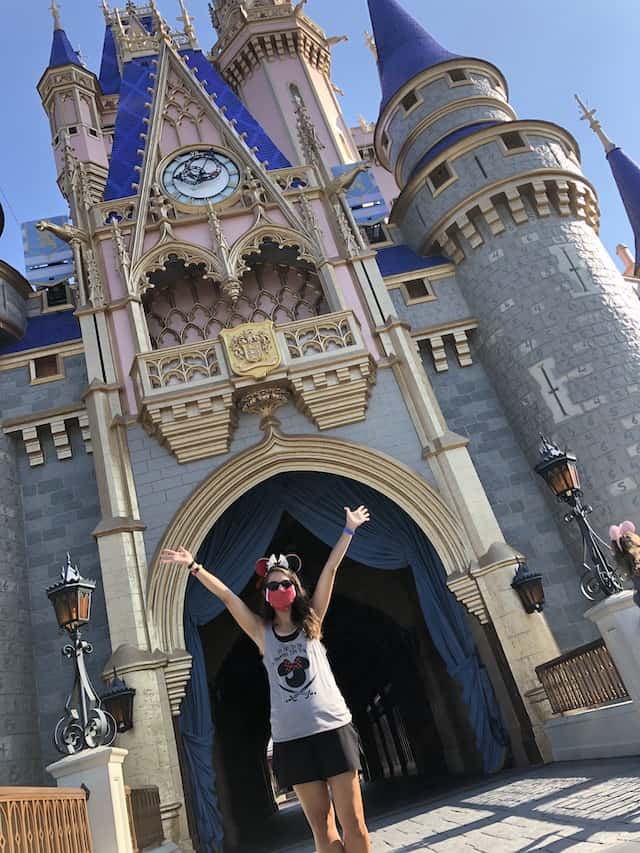 We took photos in front of Cinderella Castle without the huge masses of Disney fans behind us. Many question if Photo Pass is still worth purchasing seeing as how all of your Disney vacation photos will include the not so beautiful face coverings.
My hope is that face coverings are a temporary addition to the Disney Park experience and that these photos at Disney wearing face coverings will be a fun memory of a very crazy year.
Pop-Up Characters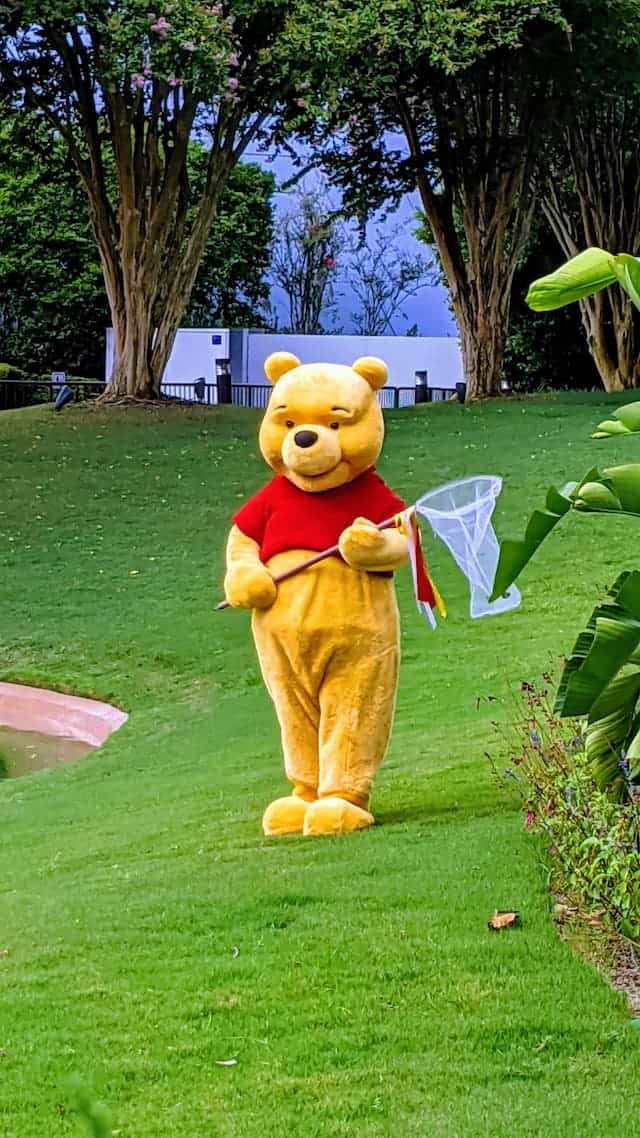 My family's first trip to Walt Disney World was in 1991. One of my mom's favorite memories included a surprise pop-up character. We were riding the Water Ferry Boat to Magic Kingdom and we could hear a speed boat coming alongside us. We were shocked to find Pinocchio speeding up next to us on water skis.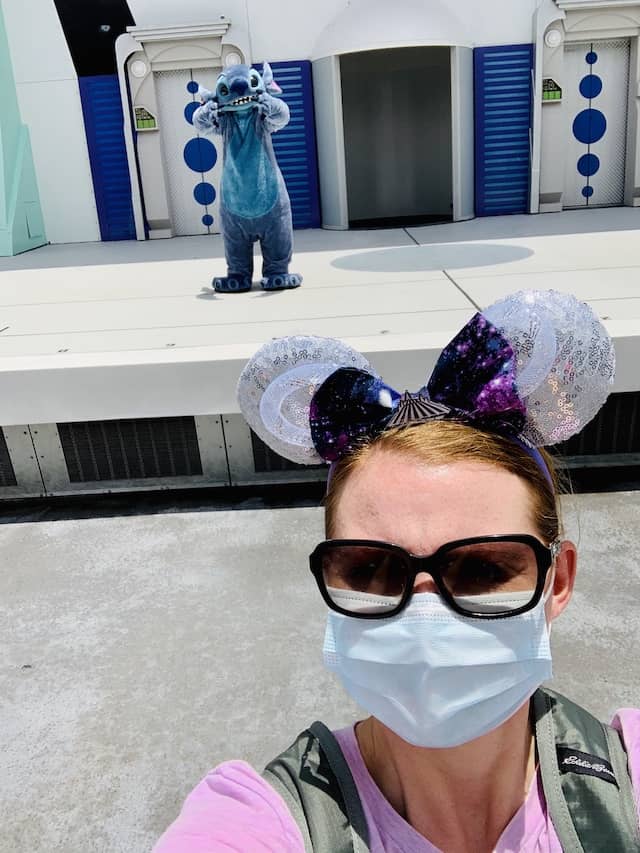 This unexpected character experience made my mom's trip extra magical. Now Disney Guests can find unexpected characters pop-up throughout the Walt Disney World Parks to offer fun interactions and Guests can even take a selfies with these characters.
Wonderful Cast Members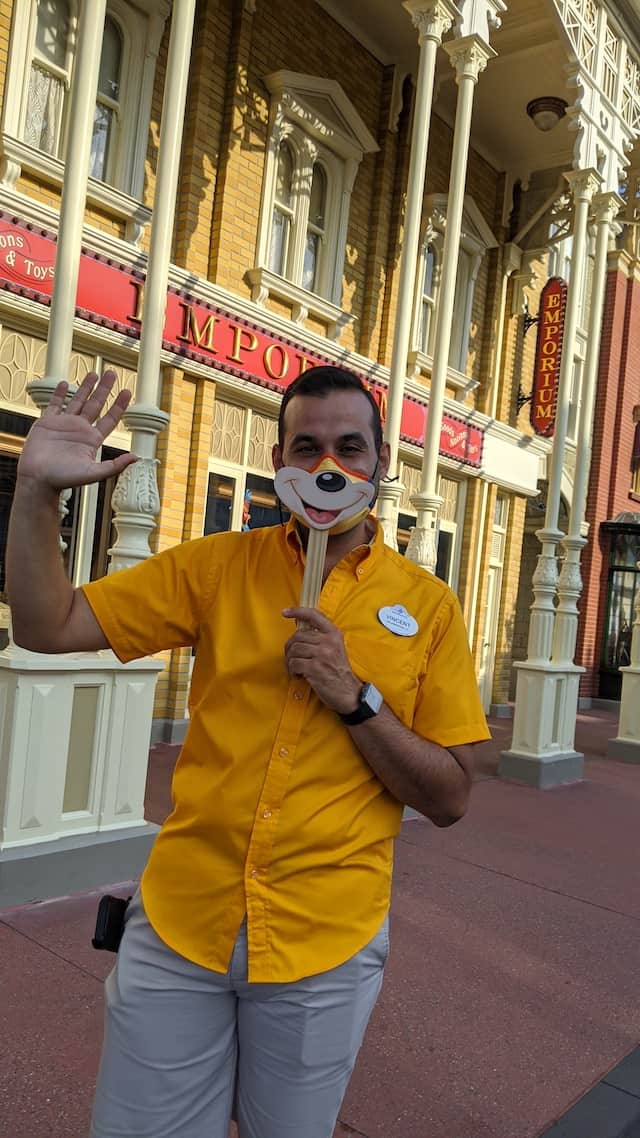 I rode the Magical Express from the airport and arrived at Pop Century late in the evening. When I stepped off the bus I was greeted by Cast Members who were lined up clapping and shouting "Welcome Home!"
So many Cast Members that we met welcomed us back to the Parks and expressed that they were so happy to return the magic. We truly felt that the Cast Members missed the Disney Parks as much as we missed traveling "Home."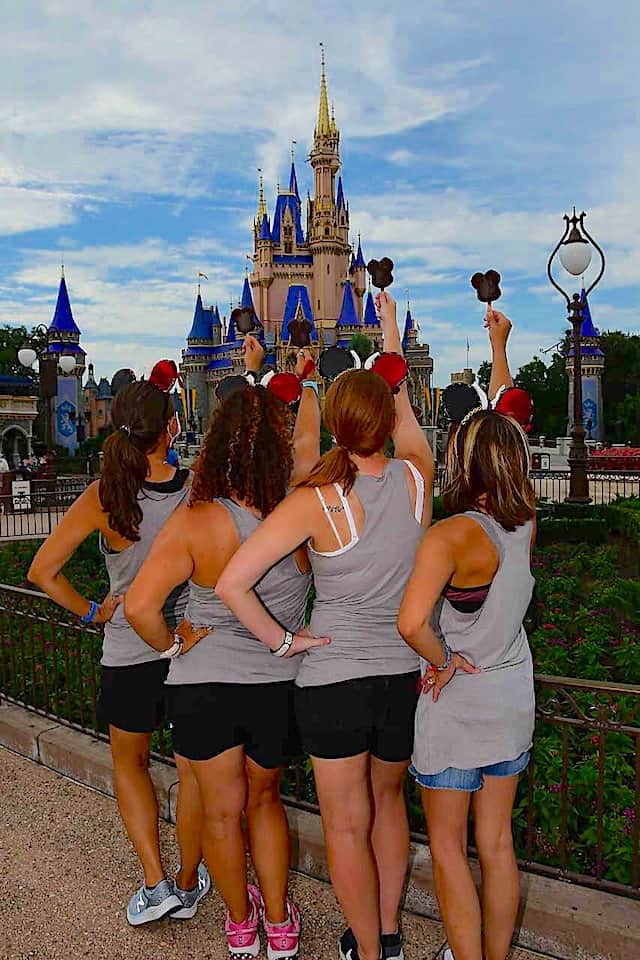 Our Photo Pass photographer even found a way for us to take a fun photo of us about to enjoy our Mickey Mouse ice cream bars without showing our face coverings.
Fun fact: we had about 3 minutes to take these photos before our ice cream melted in the hot Florida sun! Another perk of low crowds is we were able to hop right in line for this PhotoPass opportunity and get our photos taken quickly before sitting down to devour them!
Disney Cast Members are all about making magic for Guests, and they still find so many ways to do so!
Focus on the Small Details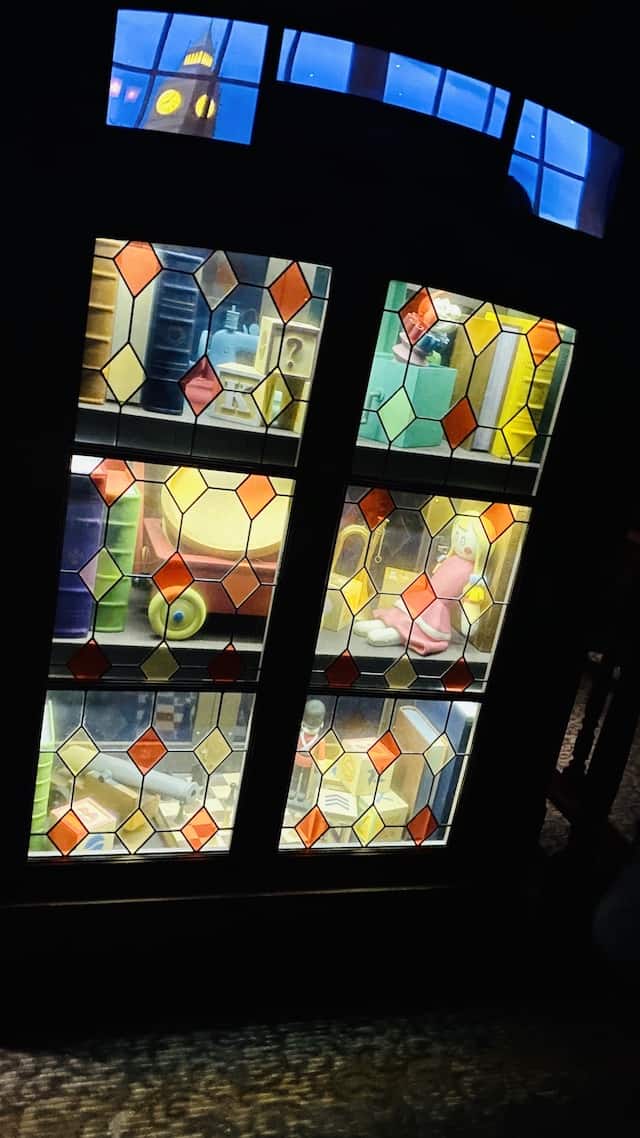 In the past, much of my Disney World experience has been using my phone to book our next FastPass. On this trip Fast Passes were not available. Check out some of the best queues we discovered HERE.
Many of our writers were able to experience attraction queues for the first time such as the fun interactive experiences of Peter Pan's Flight and the first time many of us had walked through the queue for Flight of Passage.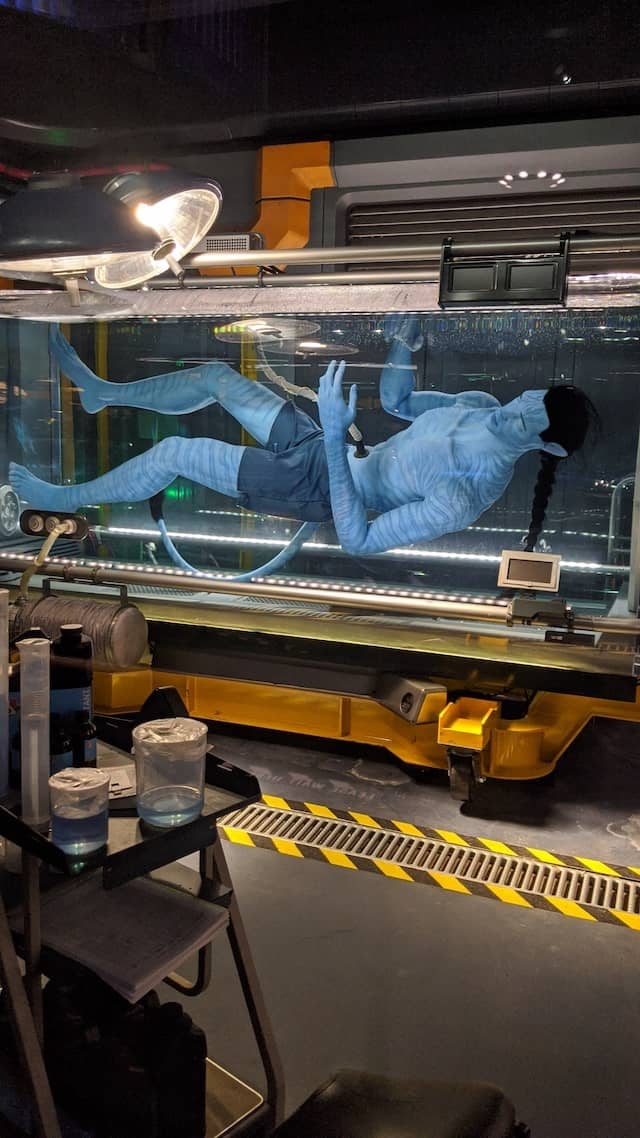 Due to the lower crowds and not spending the majority of our time on cell phones, we were able to notice so many interesting details that often go unnoticed.
The different weather vanes throughout the Magic Kingdom was one we spotted and thoroughly enjoyed like little children. This weather vane was found on top fo Peter Pan's Flight.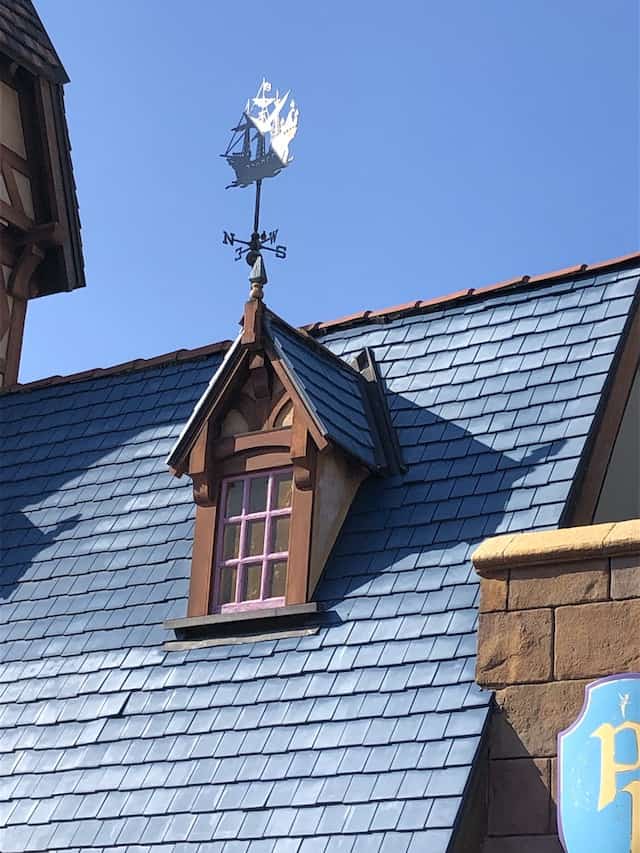 We also noticed the gorgeous carved animals that we found along the Tree of Life as we entered the It's Tough to be A Bug theatre entrance.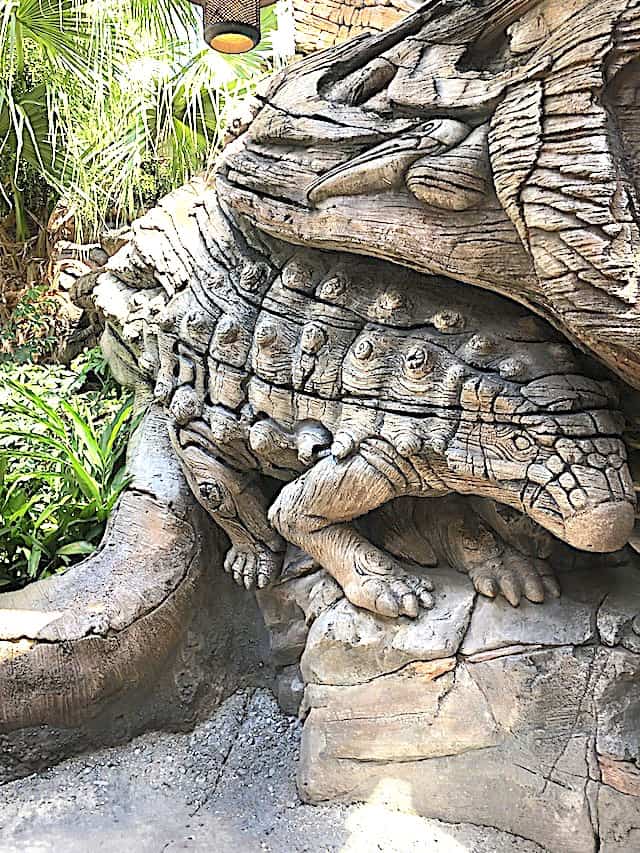 So, is Disney World still magical?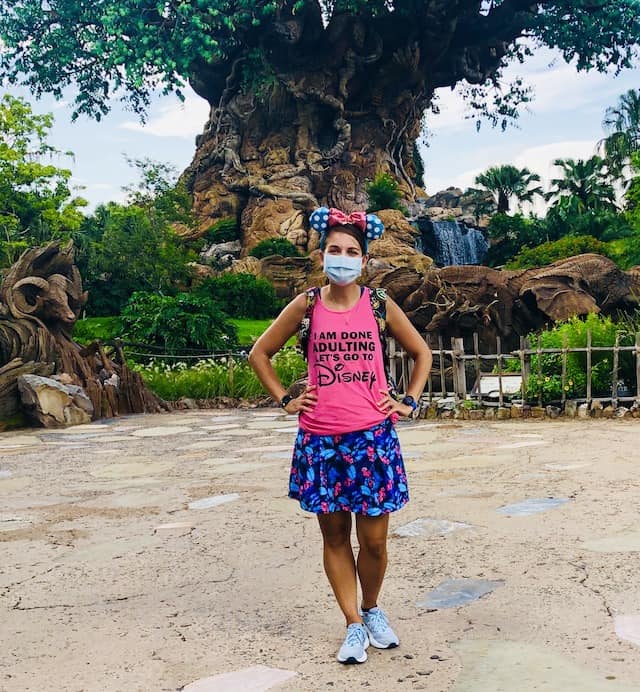 After experiencing a trip during the newly modified Disney Park experience, would I plan a trip back?
Absolutely! I did miss the fireworks, the hugs with favorite characters, and the later Park hours. However, this is such a magical time to visit the Walt Disney World Parks.
I would love to take my family to enjoy this newly imagined Disney magic that Guests can now experience at Walt Disney World.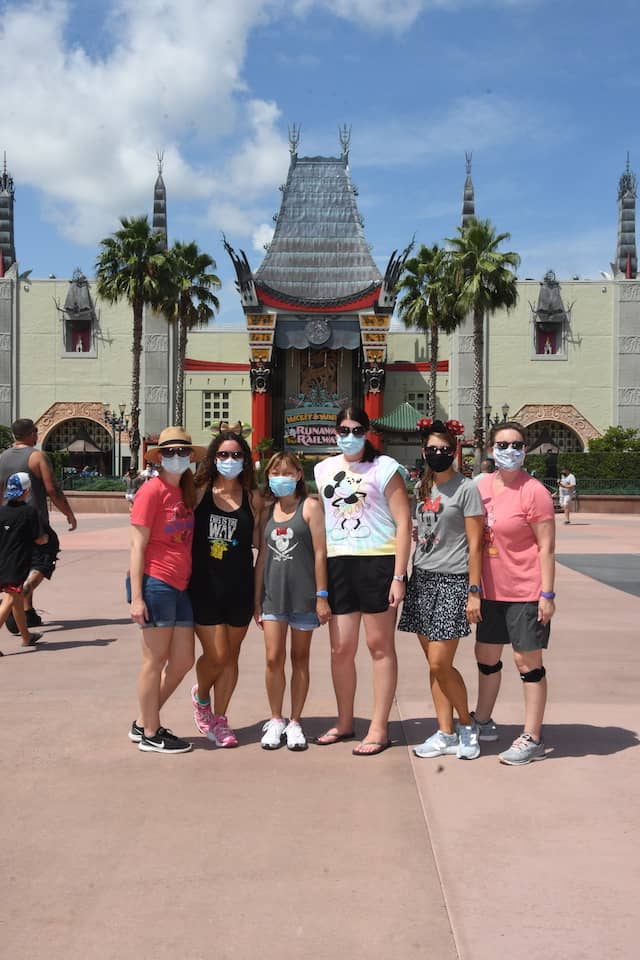 Of course there are factors to consider particularly if you or someone in your family is in a high-risk category for contracting COVID. This is simply my opinion based on the concerns that many Disney fans have voiced concerning if the Disney Parks are magical even in this phased reopening time.
What do you think of this modified magical experience? Do you think Disney World is still magical? Will you be planning a trip to Walt Disney World this fall or winter? Share your thoughts with us on our Facebook Page.