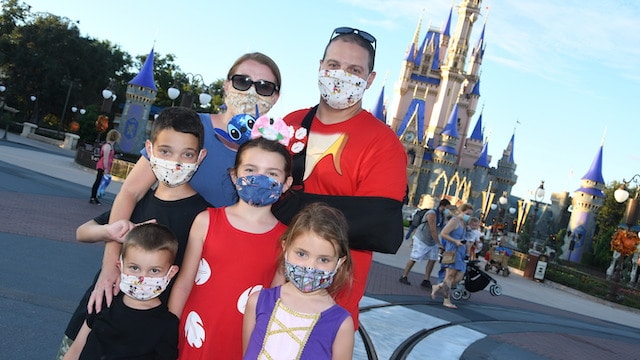 There have been so many changes from queue lines to lack of fireworks since the reopening of Disney World. There has also been a more subtle (but welcome!) change: Disney Photopass Photographers seem to be taking better photos lately. Check out the evidence and let me know if you agree!
PhotoPass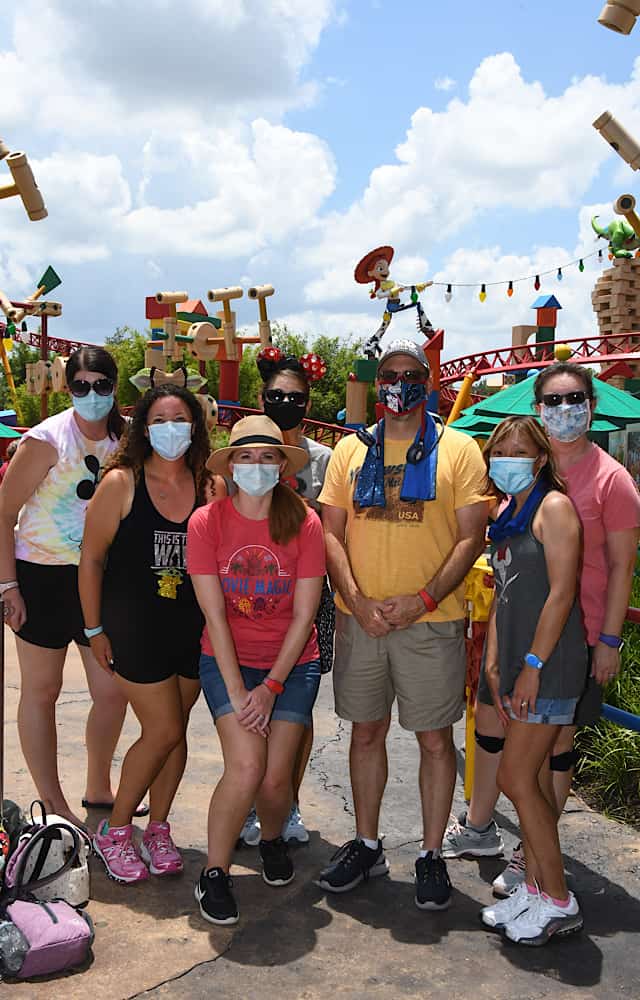 What exactly is PhotoPass? PhotoPass is the service Disney provides to capture your moments around the parks. Anytime you get a ride photo or video or have a PhotoPass photographer take your photo, you are using the service. There are PhotoPass photographers positioned around the parks ready to take your photo!
With the PhotoPass service, you can also get photos or videos of your travel party on select attractions! Rides with photos or videos are noted in each ride section on Character Locator.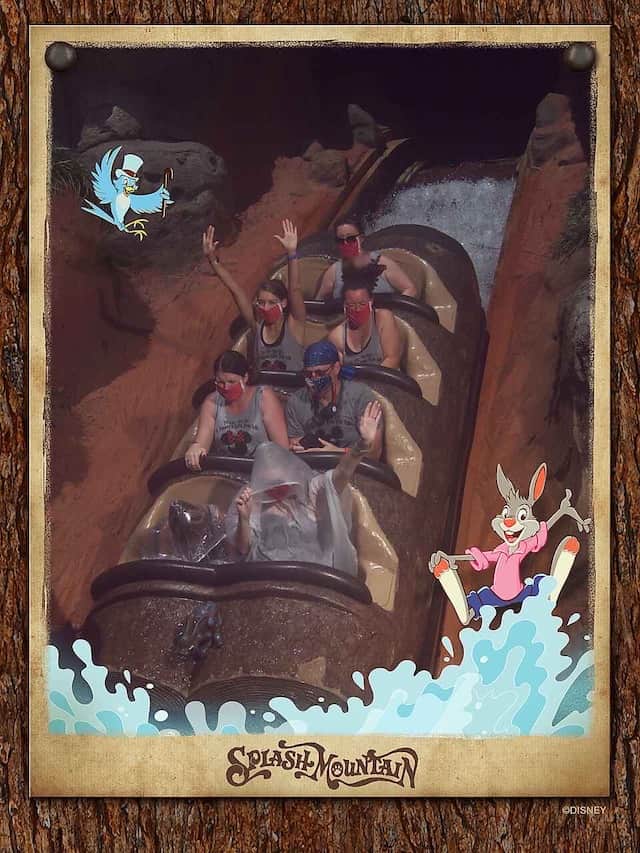 PhotoPass is a 100% FREE service! You do not have to pay to have a photographer take your photo. They will automatically show up in your My Disney Experience app.
You can read more about PhotoPass (and Memory Maker) HERE.
Changes to PhotoPass Since Reopening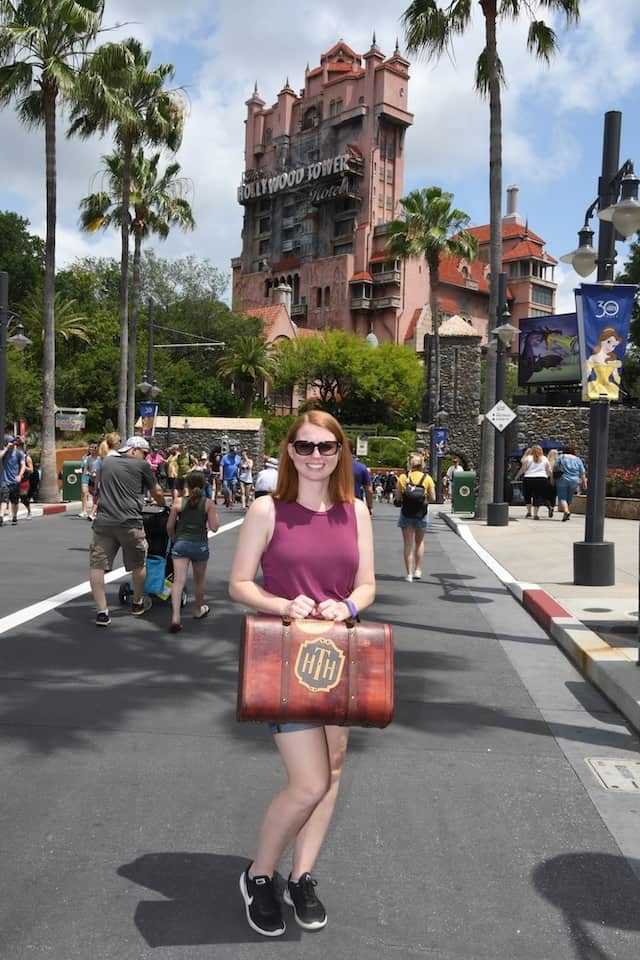 Disney released information sharing how PhotoPass would look upon the reopening of the parks. Props would still be in use. However, they would properly cleaned between each use.
Second, physical distancing between the Photographer and Guest would still be maintained. Guests are encouraged to have their Magic Band or card ready to be scanned prior to taking the photos.
Guest Concerns Over Masks and Photos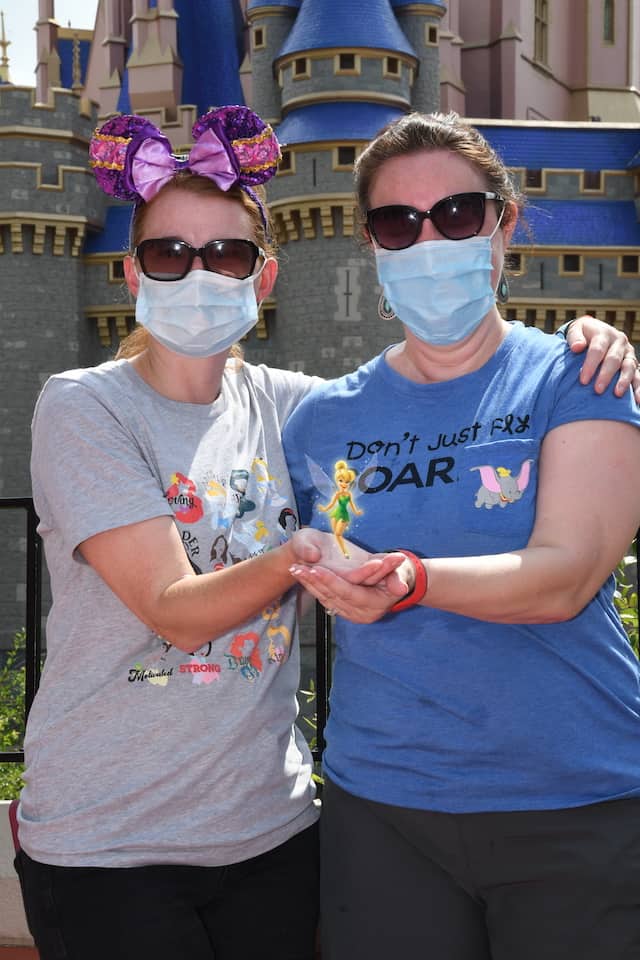 One of the biggest reasons we have heard why Guests do not want to visit Disney World is because of masks. Either they are uncomfortable in the heat, they don't want to bother with them, or they do not like how they look in photos.
Now, I have never considered not going to Disney World because of masks. However, I could sympathize with those who didn't want to go because of how masks would look in photos. I am one of those people who drag my family to every PhotoPass location I see because I love having tons of photos of our vacation.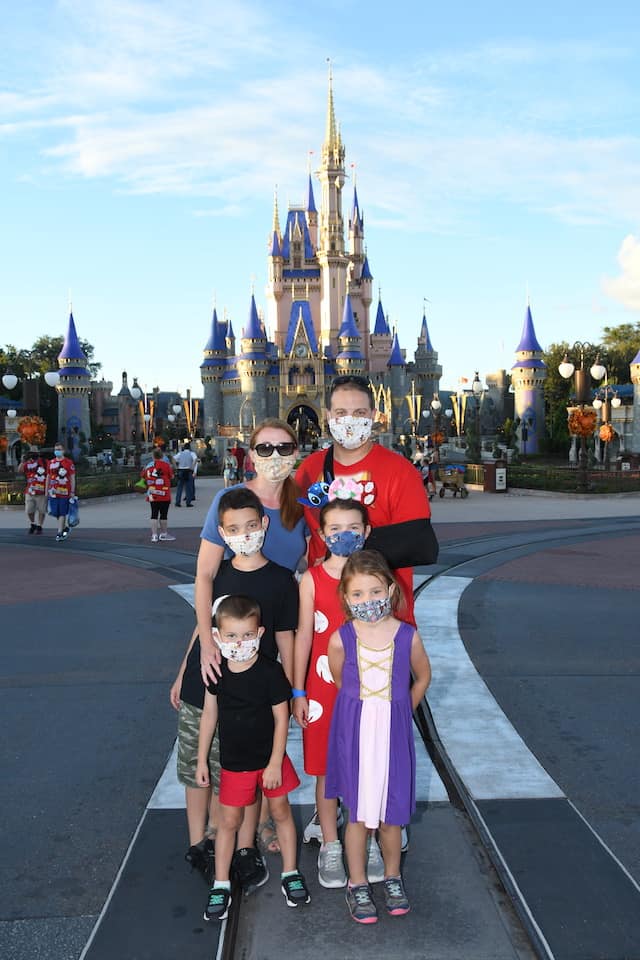 I was not excited about not seeing our full faces in photos. Would these be photos I want to hang in my home? Would I cringe when I look back on these photos? In the end, I decided that 2020 was a strange year anyway, so I should at least find the humor in it and remember it with mask photos at Disney.
Here are a few things I've noticed about PhotoPass since the reopening of Disney World.
Extra Time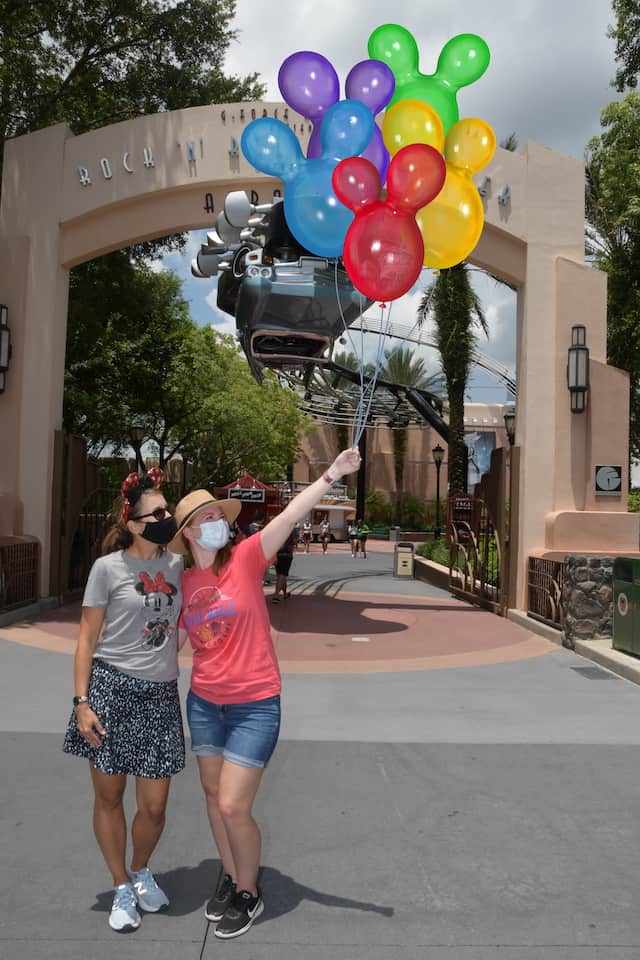 When I was there for the Annual Passholder preview and then the first several days of reopening, our group probably stopped at every single PhotoPass location we saw. Turns out other grown women who love Disney are much more willing to do this than your husband and kids!
I think the first thing I noticed was how much extra time the PhotoPass photographers spent with us. He or she did not take two shots and then move on to the next group.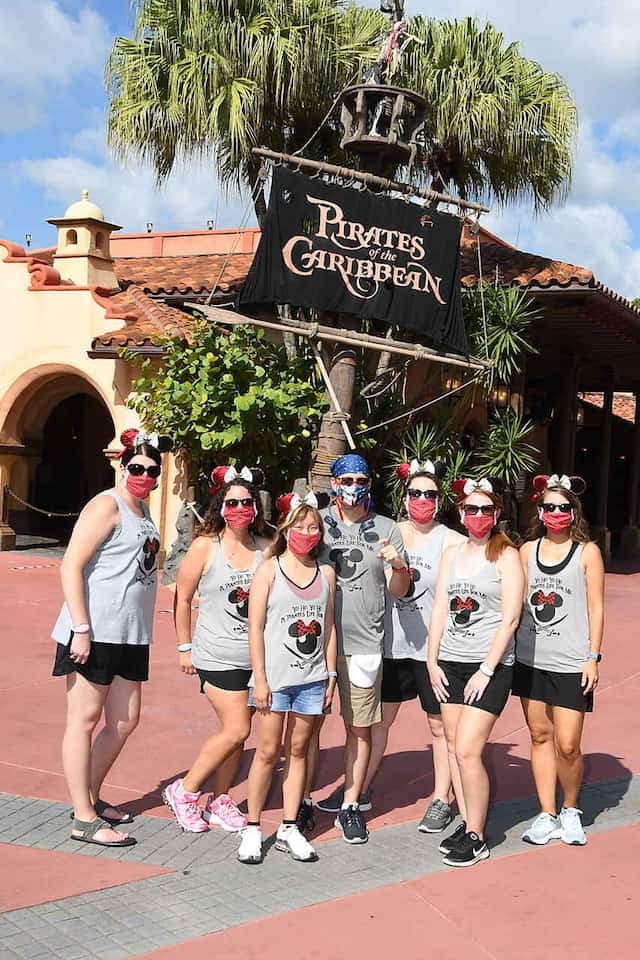 There were 7 of us total for our writer trip, and the photographers each spent so much time getting different angles and poses. One day, we were all dressed in our Kenny the Pirate writing crew shirts, and we all wanted individual photos with our favorite captain in front of the Pirates of the Caribbean attraction.
The Photographer had no issue accommodating our request and spent several minutes getting different angles of each of us!
Better Quality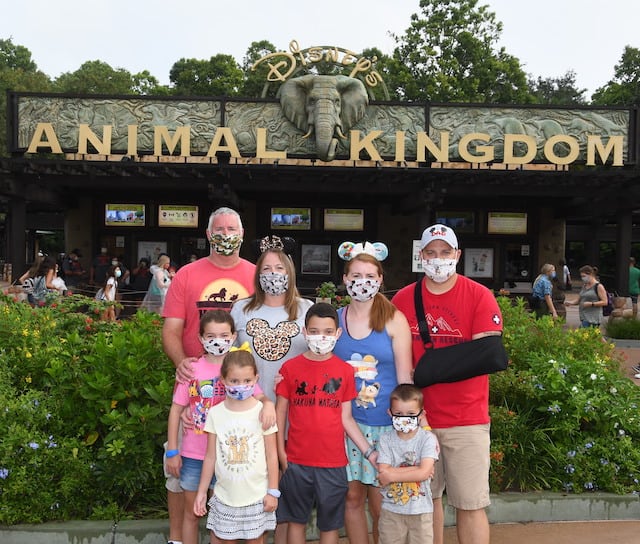 The next thing I noticed was how much better quality the photos were. Over the years, I have gotten a mix of really great photos and really bad photos. Some were too light or too dark. Others had the castle cropped out of the photo. Some just don't have the right angle.
There were still a few average photos out of the hundreds we had taken, but the majority of them were just stunning. My favorite trick the photographers seem to be using more now is getting a more artistic angle. A straight ahead angle is all well and great, but a little off to the side and looking up is really neat looking.
Check out the photos from our family vacation in December 2018 and September 2020: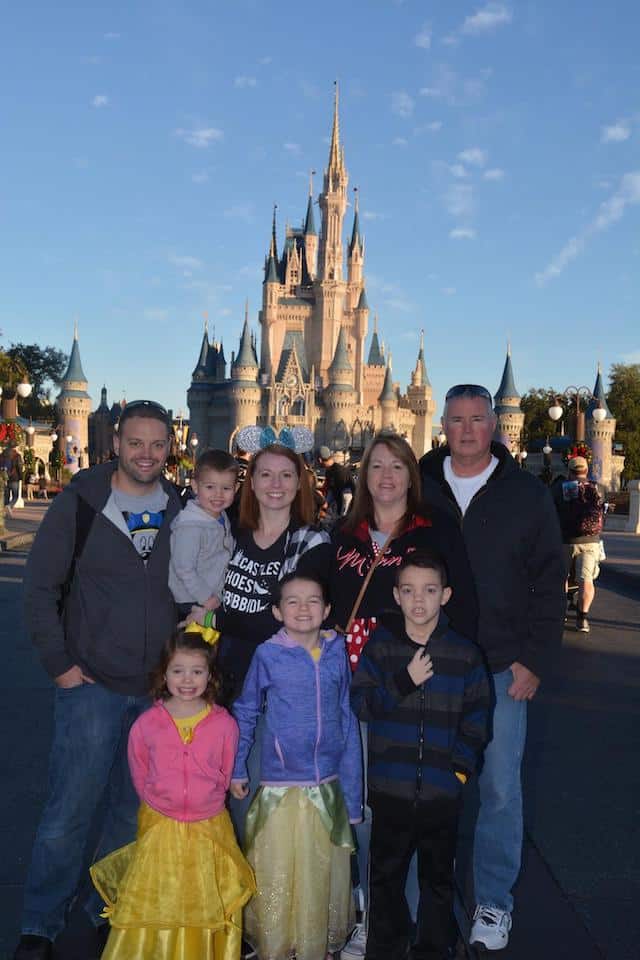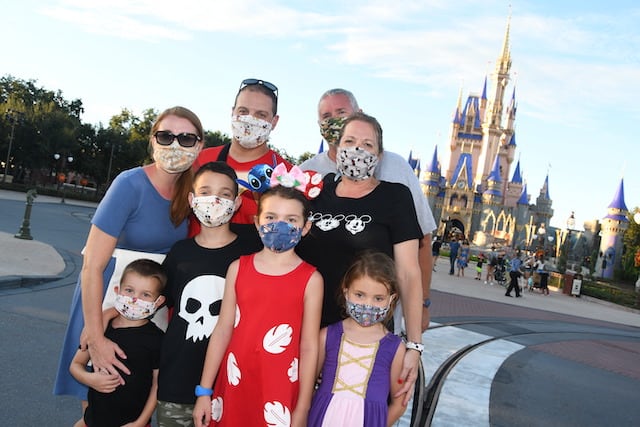 More Creative
I mentioned above that the Photographers are using more creative angles to create more aesthetically interesting photos. However, I think they are going even further by having Guests doing fun things!
A few of our writers wanted to get Mickey Bar photos in front of Cinderella Castle. The Photographer was on board and very enthusiastic with our idea. Not only did he have us pose several different ways, but he also made sure we got a photo without our masks.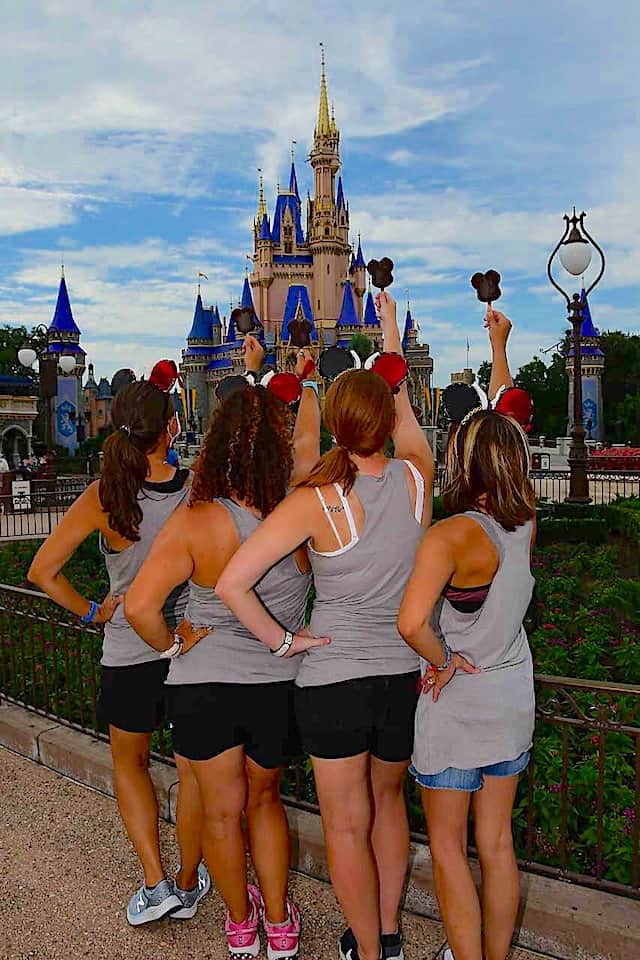 Since we couldn't actually eat the Mickey Bar for the photos because the masks would be pulled off for the photos, he had us turn around and face the Castle and raise our ice cream.
The shot turned out really cool, and we have a photo without a mask.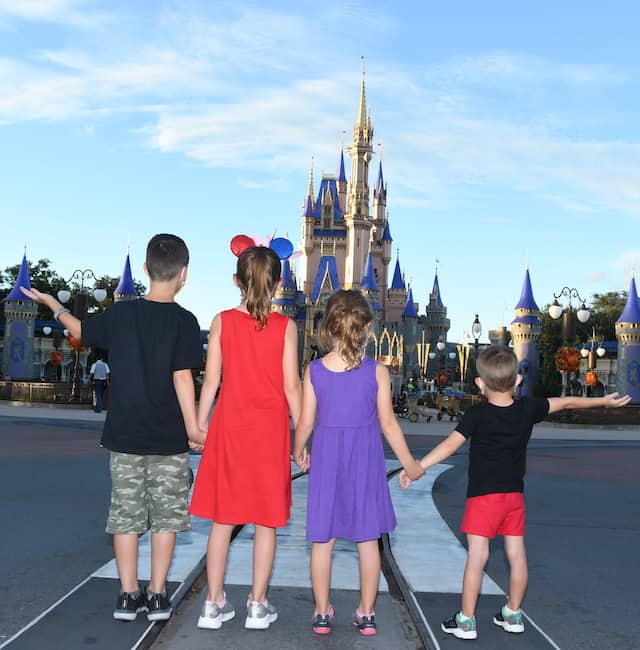 I remembered this trick and implemented it during our family trip a few months later. All four of my kids faced the Castle and held hands for a photo. I now have a photo of the four of them without the visual distraction of a mask.
More Magic Shots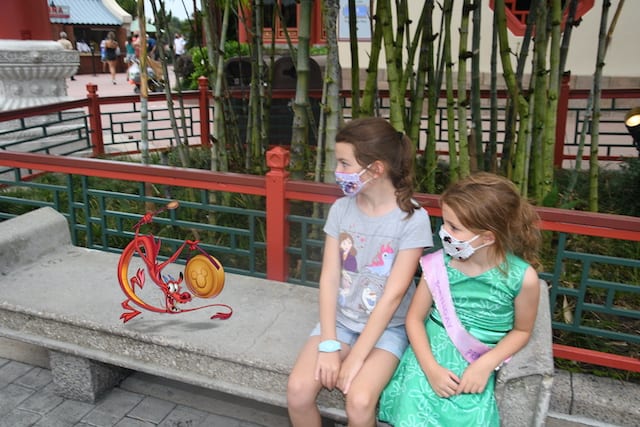 It used to be you had to specifically ask for Magic Shots in order for a PhotoPass Photographer to do one for you.
On these two recent trips, we have more Magic Shots than ever before! And, I didn't even ask for them!
The Photographers would have us do all the typical poses, and then they would ask us to hold out our hands or point towards the ground. Of course, we know what this means when they ask, but it was a fun surprise checking the My Disney Experience app and seeing what popped up!
In the photo above, my daughters got a Magic Shot with Mushu to celebrate the release of the live-action Mulan. This photographer took a lot of time with our family!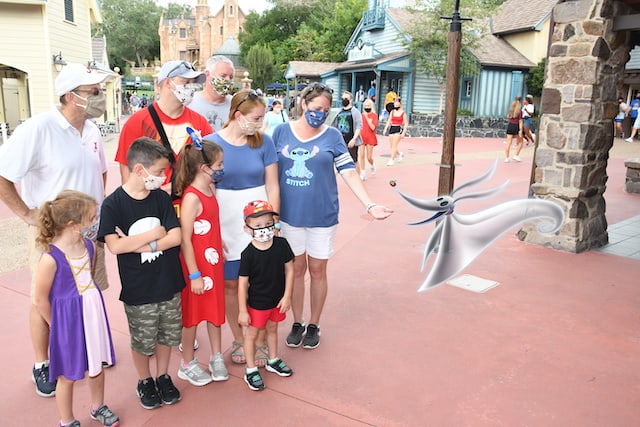 We had some fun ones with balloons and Tinkerbell, but one of the benefits of going during the Halloween season is the seasonal Magic Shots! We had a special friend from Nightmare Before Christmas join us for our Haunted Mansion Magic Shot.
Final Thoughts on PhotoPass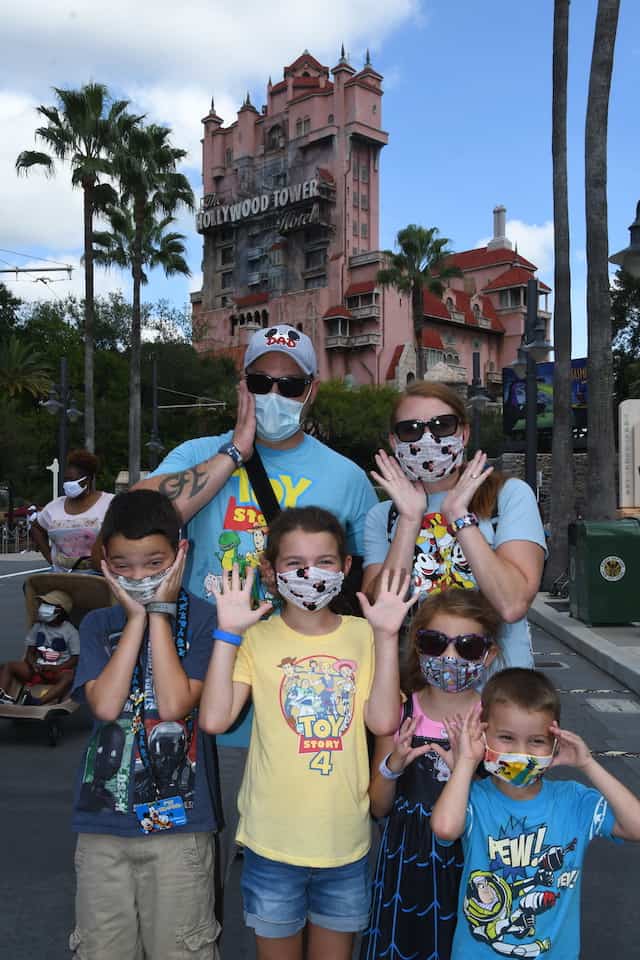 Overall, I have always been satisfied with the PhotoPass service. We always taken the photos, and I've always been happy with them.
However, since the reopening, I feel they have definitely improved this service. The photos are better quality, more time is being spent with Guests, and people are walking away with many more unique photos – making PhotoPass much more valuable than it was before.
Is PhotoPass something you take advantage of on trips to Disney World? How do you feel about the quality of your photos? Share your thoughts with us on Facebook.