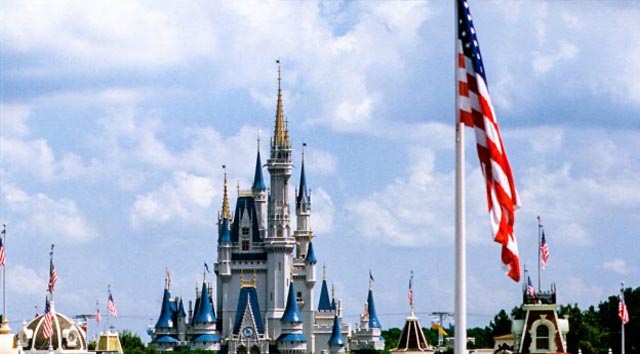 Disney has been very quiet so far regarding the extension of discount military tickets. However, the expiration date for the Disney Armed Forces Salute tickets has been extended! Read on if you have these tickets and are planning a trip!
Disney loves our service members! They have been gracious to offer specially priced tickets and steep discounts on resort hotels.
As someone whose husband served our country and takes advantage of these offers, I (Monica) am always grateful to Disney for providing these discounts.
If you aren't familiar with the Armed Forces Salute discount, eligible Guests can obtain 4, 5, or 6-day park hopper passes for a great price. They can be used throughout the year until the week before Christmas.
The discount must be approved on an annual basis (it usually happens in September but it's also happened in July as well from what I can recall), and the tickets are only good for that year.
When the pandemic shut everything down and trips were canceled, many military Guests were concerned about their tickets. Service members do not always have flexible schedules and may not be able to travel again before the tickets expire.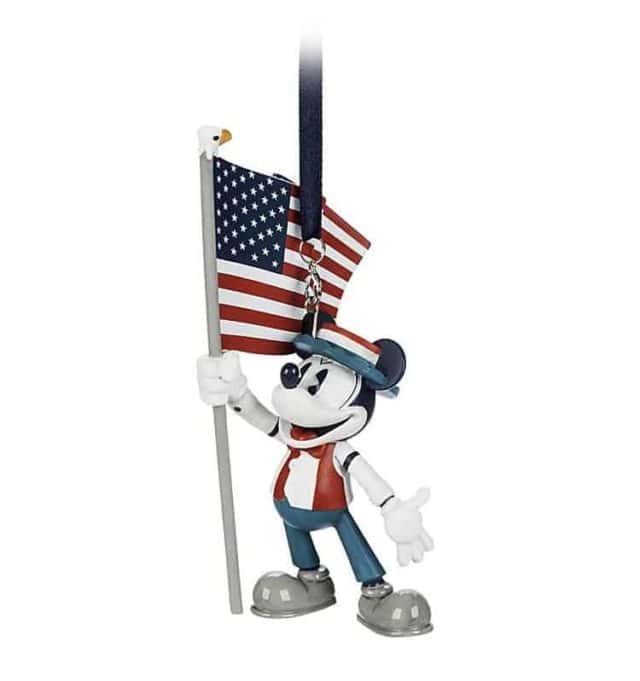 Disney has been completely quiet about extending these tickets, even though we know Annual Passes will be extended as well as other types of tickets. As a matter of fact, the latest round of ticket updates show expiration dates of 2022! You can read about that HERE.
Well, I was in My Disney Experience checking on my family's tickets (I have an Annual Pass while my husband and kids just use the military tickets), and I noticed a new expiration date!
Instead of the Armed Forces Salute tickets expiring on December 18, 2020 they now expire on September 26, 2021. Check out one of our tickets: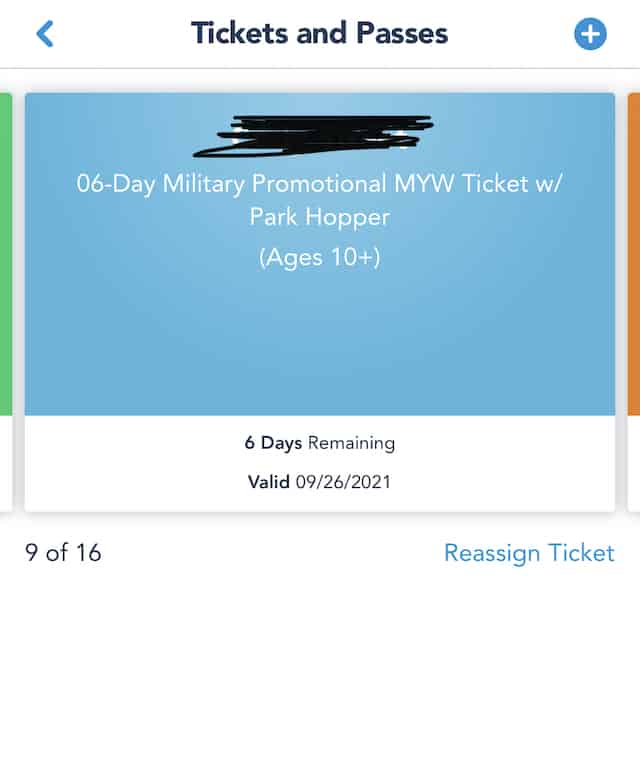 All but one of our tickets reflect the new date, and no official announcement has been made by Disney, but at least it's something!
Since I do not have any of the other discounted military tickets (did you know there's more than one option!?) I cannot check to see if the other types have been extended as well. If you have one of these types, it's worth checking out though.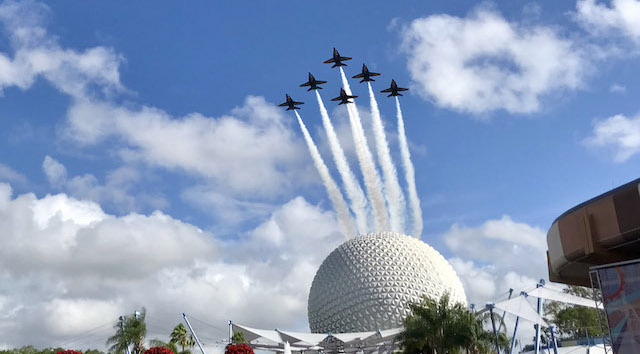 The Armed Forces Salute has not been extended into 2021, and it's unclear if guests will be able to buy 2021 tickets as well as use the 2020 tickets. We will be sure to keep you updated.
Check out some other military discounts Guests can receive, and check out my full review of Shades of Green!
We hope if you have these tickets you will be able to use them! Stay safe and God bless!
Do you have the Armed Forces Salute tickets? Has your ticket's expiration been extended? Let us know on Facebook!
Are you planning a vacation? Reach out to our trusted travel agency sponsor Authorized Disney Vacation Planner
Mouse Class Travel
!