Congratulations class of 2020! We know this year has not ended in the way you had imagined. If you know someone graduating this year, Disney is sharing a few creative ideas to add some pixie dust to your celebrations.
Many graduation celebrations will look different this year. Some families might have had plans to celebrate their graduate with a trip to the theme parks, and those plans have sadly been canceled.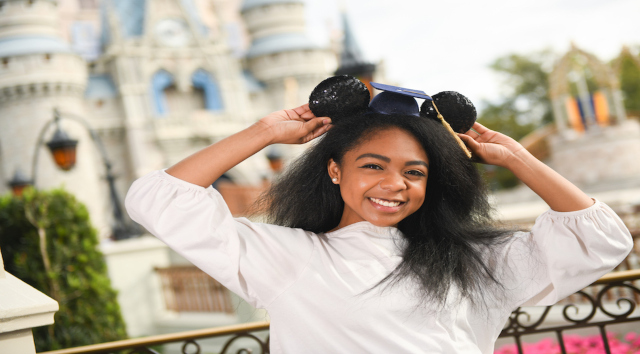 A lot of graduates are now looking for fun ways to celebrate at home. We shared a lot of great ideas for celebrating your graduate here.
Now, the Disney Parks are getting in on the celebration and have shared a few fun projects that you can do right from home!
If you are having a virtual celebration, everyone has enjoyed the fun virtual backgrounds that can be included in your meeting. Fun virtual backgrounds like Star Wars, Disney Parks, and Pixar are all available and bring some fun and Disney magic to your virtual set up.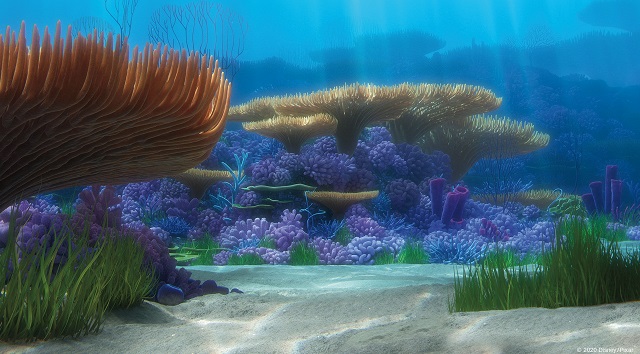 For a fun virtual background for your graduate, head over to DisneyParks Blog and right-click on the video shown here and save it to your computer. Then follow the instructions for whatever platform you are using.
Here is a screenshot of the video!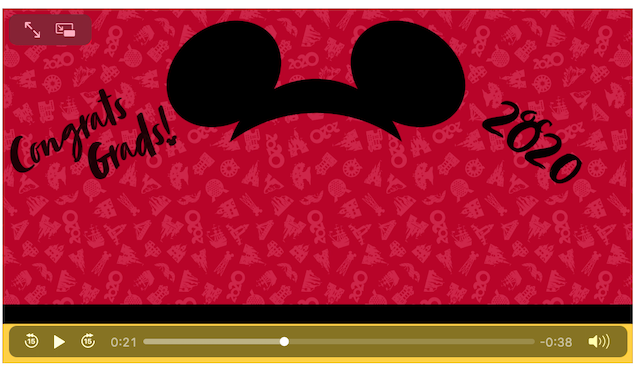 One of the common celebrations we have seen during this time are drive-by car parades. If you are holding one of these, you can show your congrats with these fun printables.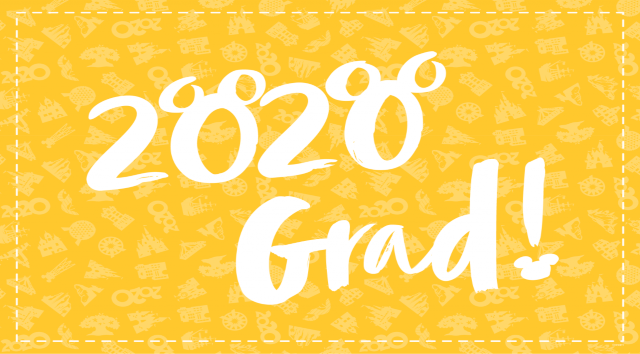 For this Disney graduation banner shown below, go here. The banner can be customized for your own personal message too! Choose which color you would like. You can choose between yellow, grey, black and red. What fun!
Lastly, you cannot have a graduation without a graduation cap! If you would like to make yourself a Mickey graduation cap, you can follow the instructions here.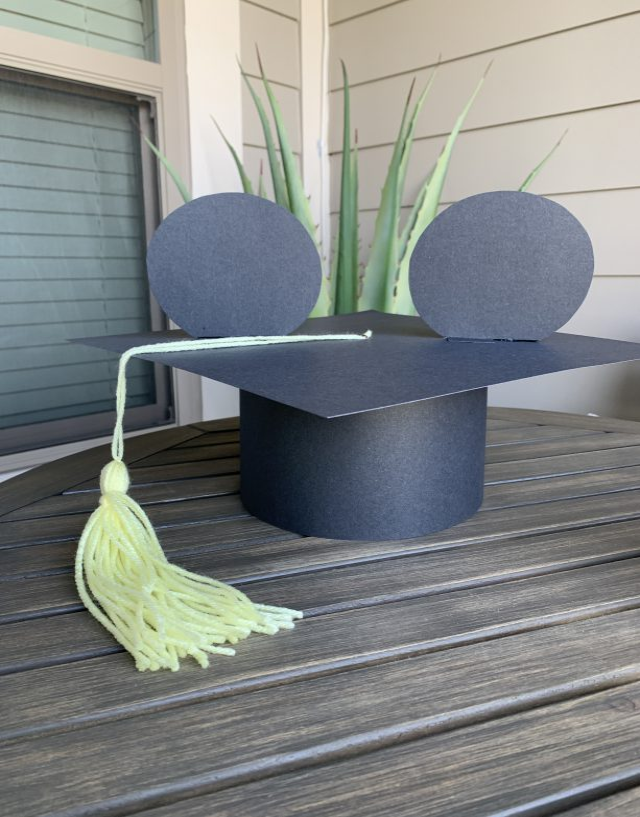 We hope you have enjoyed these fun DIY projects to "Disney-fy" your 2020 graduation! Congratulations to all of the 2020 graduates!
For a special message from newly named Chairman of Disney Parks, Josh D'Amaro, you can see his wish for all of the 2020 graduates here. We wish you all of the best as you begin your new chapter in life and hope that you can find your happily ever after.
Are you celebrating anyone graduating this year? Tell us how you are celebrating in the comments below or on our Facebook page. Feel free to share them with us in our crew too!
Maggie Baltz