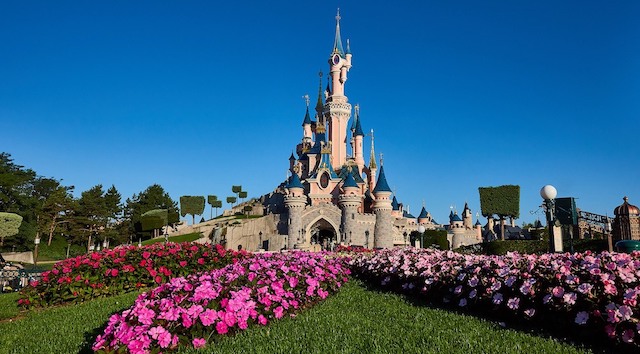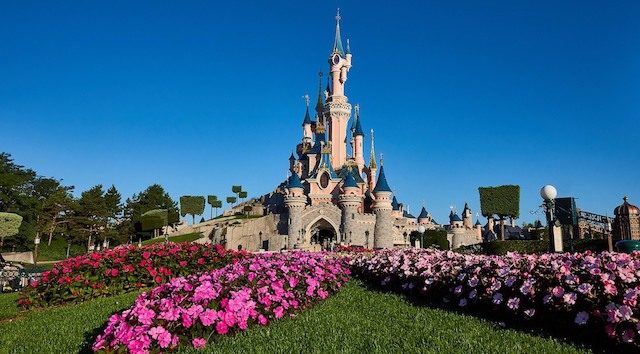 The Disney Parks are known for their beautiful landscaping all around the world, and many parks pale in comparison to the beauty of Disney Parks in the spring. Today's magical moment allow us to experience the beauty of spring around at some of the most beautiful Disney Parks.
Hong Kong Disneyland
We shared earlier this week that Hong Kong Disneyland may be preparing to open sooner rather than later. Read more about the latest developments HERE.
But for now, allow yourself to be transported to a beautiful Disney Park that many of us may have never had an opportunity to visit.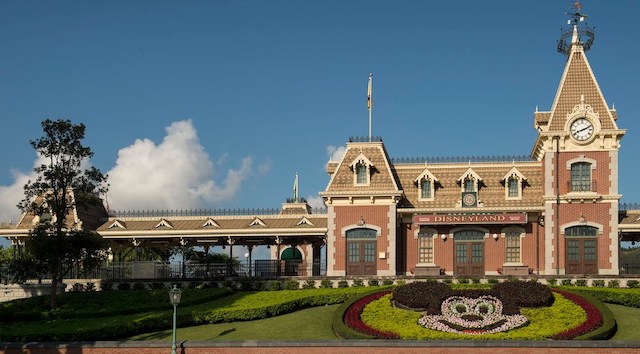 View the beautiful lines of topiaries.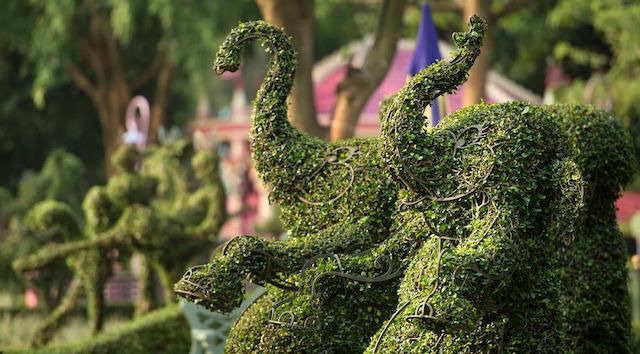 And take a walk through this beautiful landscape complete with umbrellas alive with life and beauty.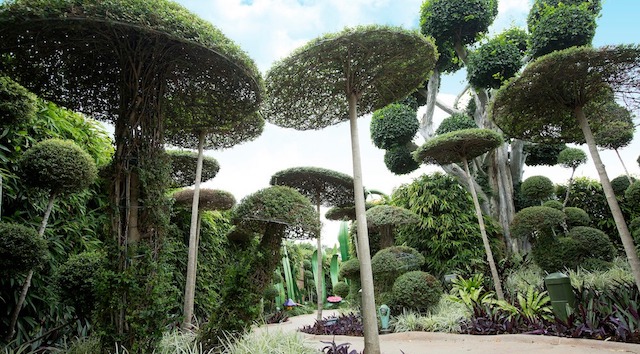 View these absolutely beautiful gardens complete with a castle view.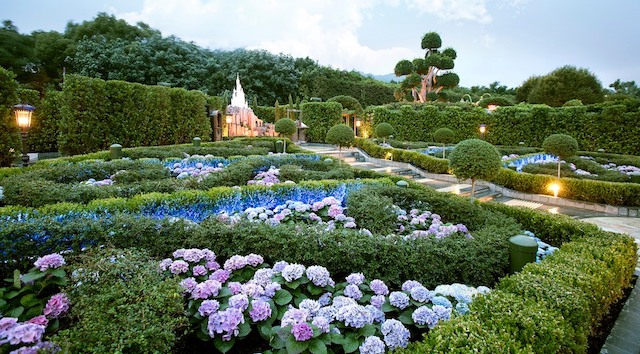 Before leaving Hong Kong Disneyland, let's take a ride on the Jungle Cruise.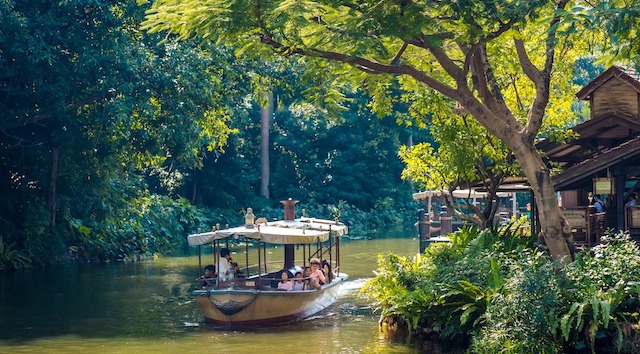 Disneyland in Anaheim
We now visit "The Happiest Place on Earth" to view the park that Walt Disney built. View the beauty of the entrance and the train station.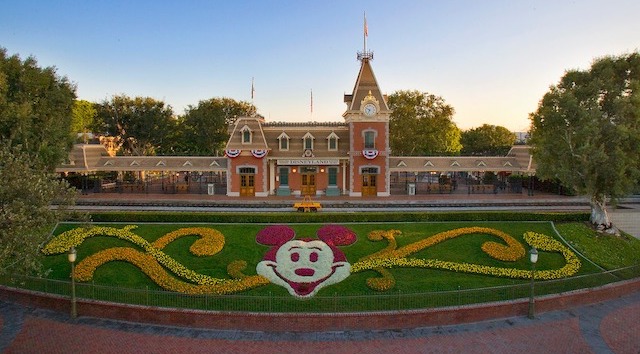 View the dolphins leap in front of it's a small world and even take a virtual ride on the "Happiest Cruise To Ever Set Sail" HERE.
Travel to Toon Town and feel like you are right in animation along with your favorite pals and enjoy the beautiful gardens of this area.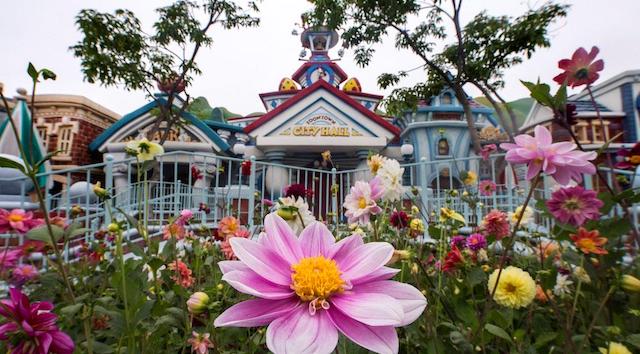 Get ready to set sail along the Storybook Canal as you prepare to travel through the mouth of Monstro the Whale.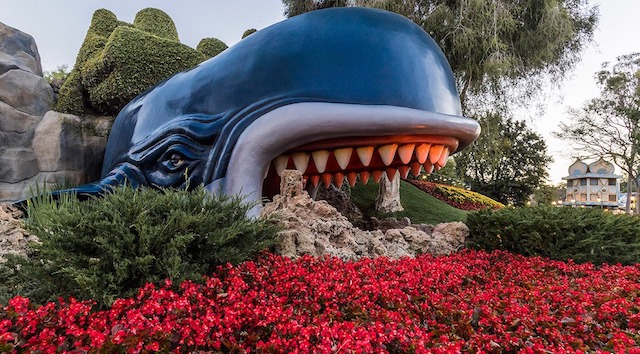 We travel across the promenade to California Adventure and see the awesome cliffs from Cars Land.
You will feel just like you are on Route 66 with this gorgeous view.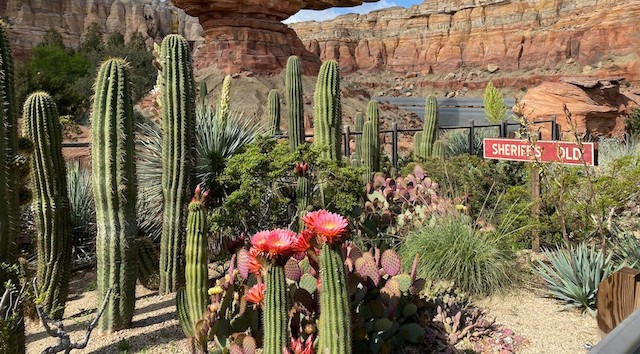 Take in the beauty of Pixar Pier complete with a garden view.
From this view you can see the Incredicoaster in the background. Take a moment to take a virtual ride of this "incredible" coaster HERE.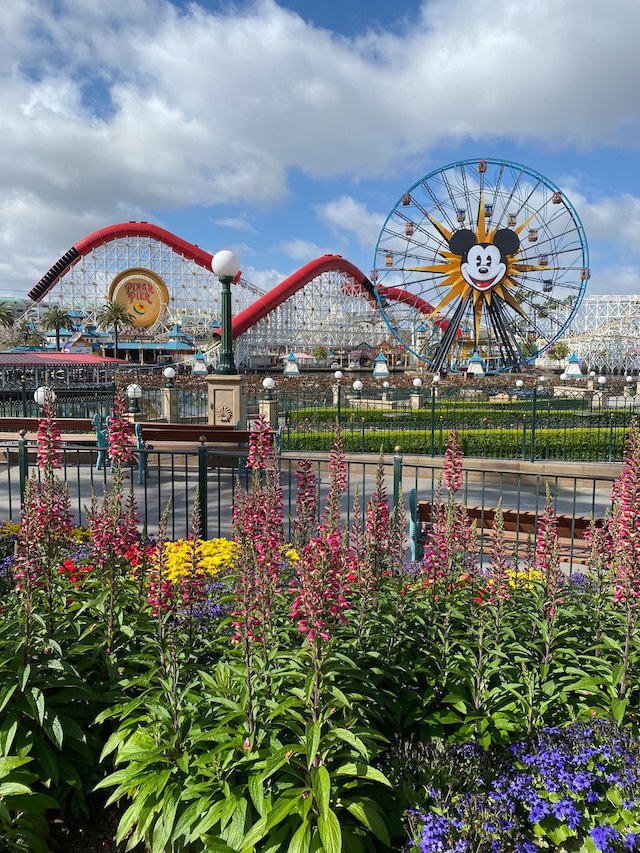 Shanghai Disneyland
In Shanghai we heard reports that they have began to test their fireworks show. We hope that this a sign that they may be planning to re-open the park soon.
For now, take in the fun character Easter eggs with the beautiful blossoming trees.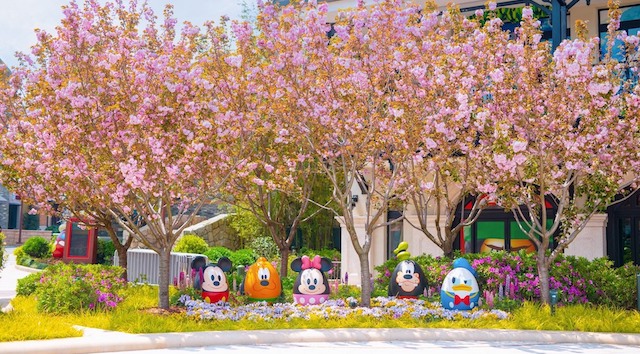 A beautiful view of the gardens with the Enchanted Storybook Castle is visible in the distance.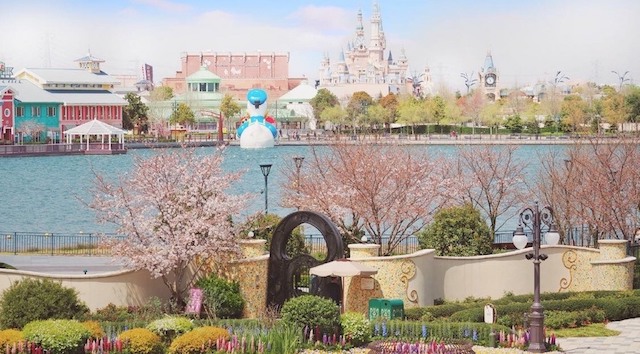 Disneyland Paris
View Sleeping Beauty's Castle and the beautiful gardens that surround it. Also tonight be sure to view Illuminations from Disneyland Paris.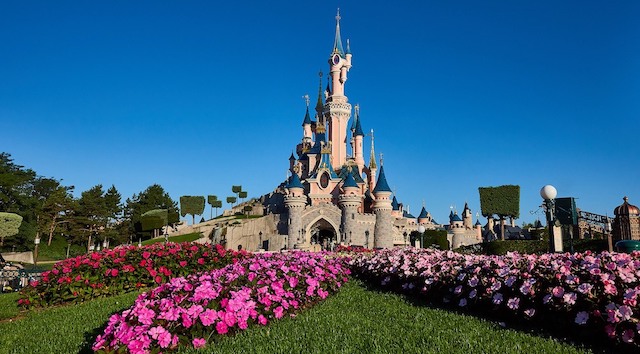 In the Walt Disney Studios Park, we see the Partners Statue of Walt Disney and Mickey amid a hub of beautiful flowers.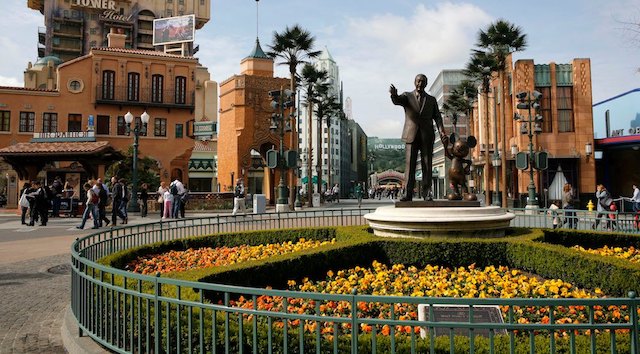 Walt Disney World
One of my favorite festivals at Epcot is the Flower and Garden Festival. The park is filled with gorgeous topiaries. View this beautiful topiary of some of our favorite pals in front of Spaceship Earth.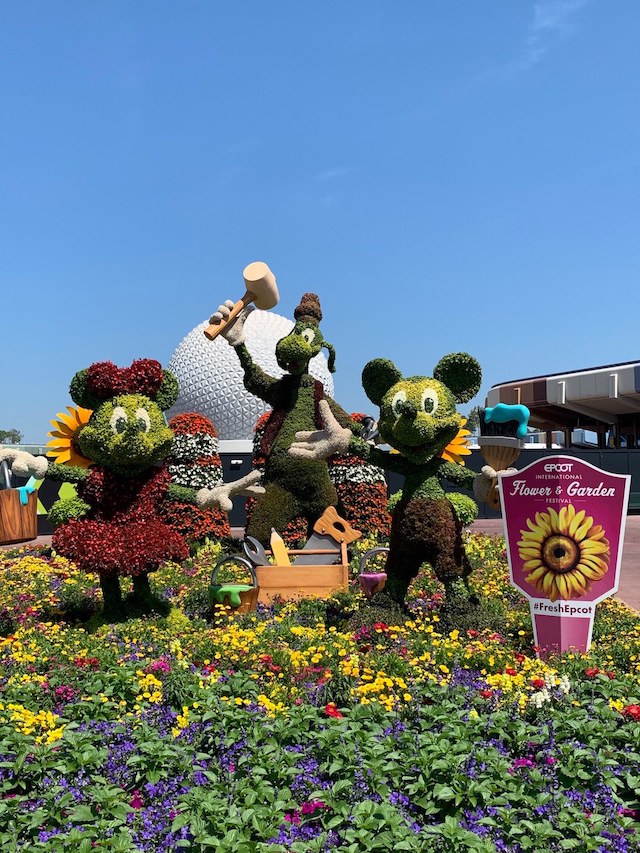 Check out this topiary of Woody and Bo Peep complete with Billy, Goat, and Gruff (Bo Peep's 3 sheep from Toy Story 4).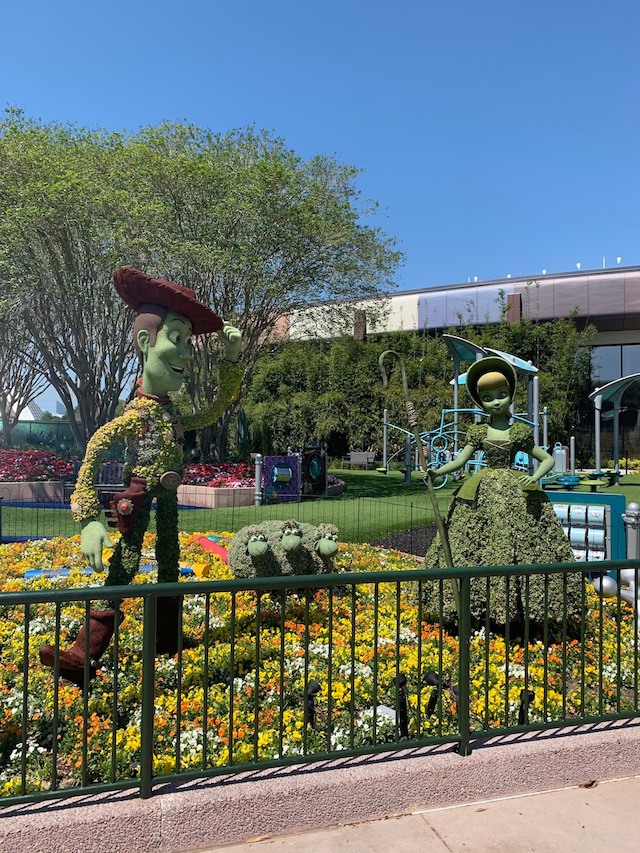 Venture into the "Unknown" and view this beautiful topiary of Queen Elsa.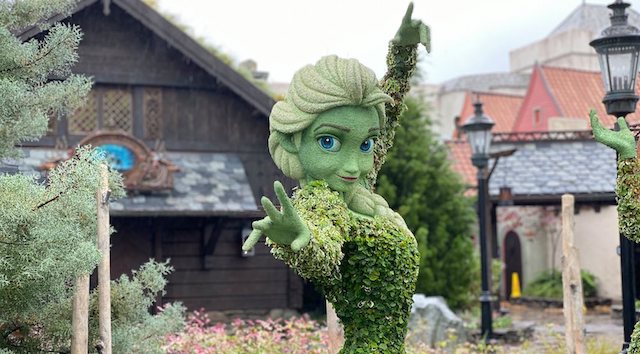 Last year, this was my favorite topiary featuring the Lion King as Rafiki lifts young Simba for all of the Pride Lands to view.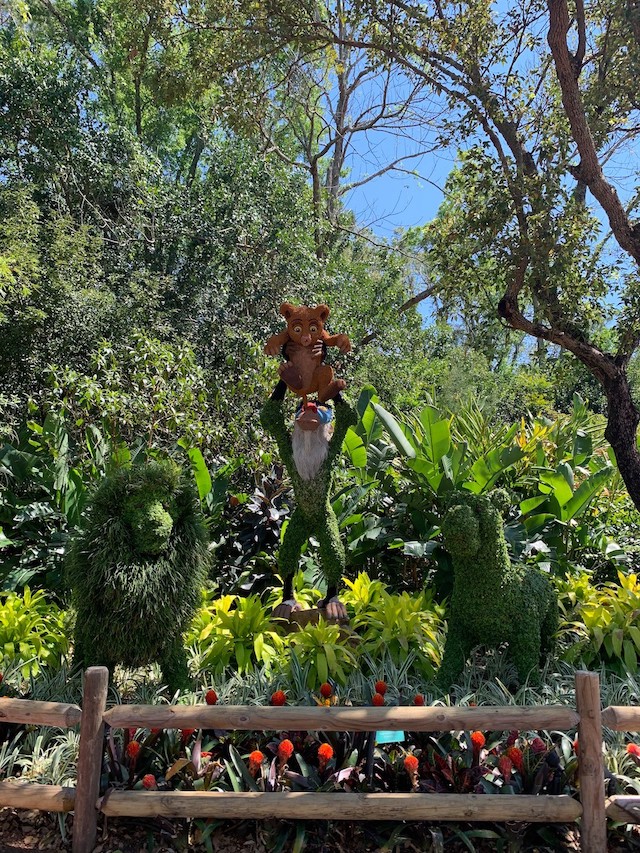 In honor of the new Ratatouille attraction coming to Epcot, Remy was featured as a topiary this year.
Find out more about this new attraction HERE.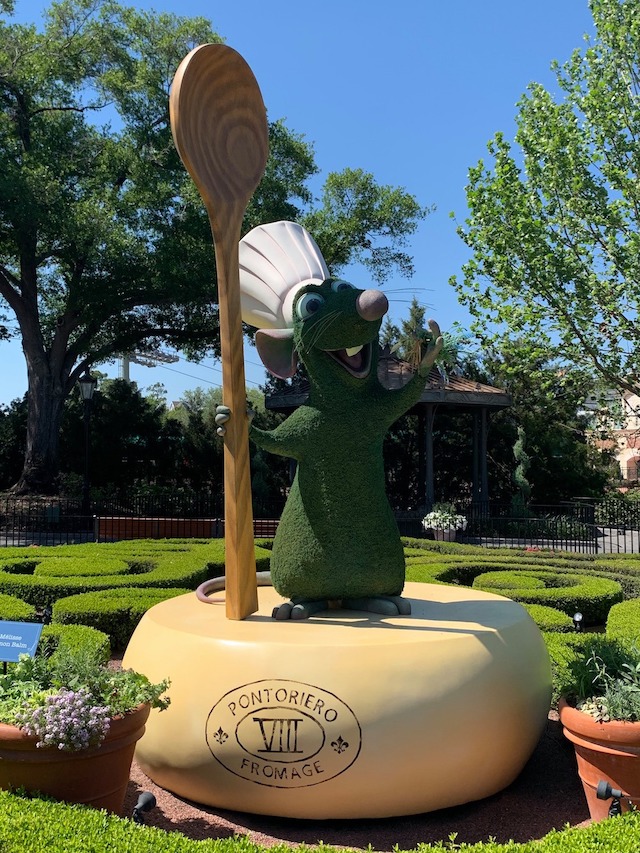 Castaway Cay
The Disney Cruise Line has not yet set sail, but Castaway Cay is still just as gorgeous just waiting for guests to return.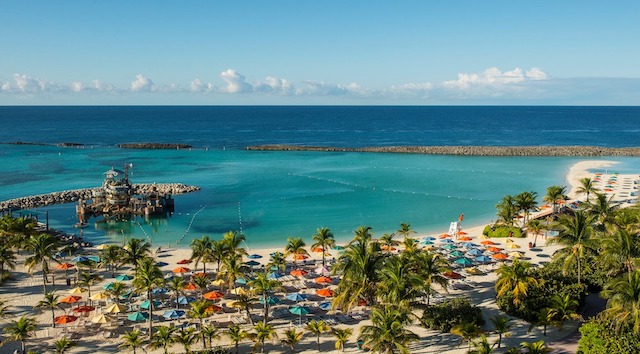 Adventure By Disney
Adventure By Disney delivers this breathtaking view of the Cliffs of Moher in Ireland.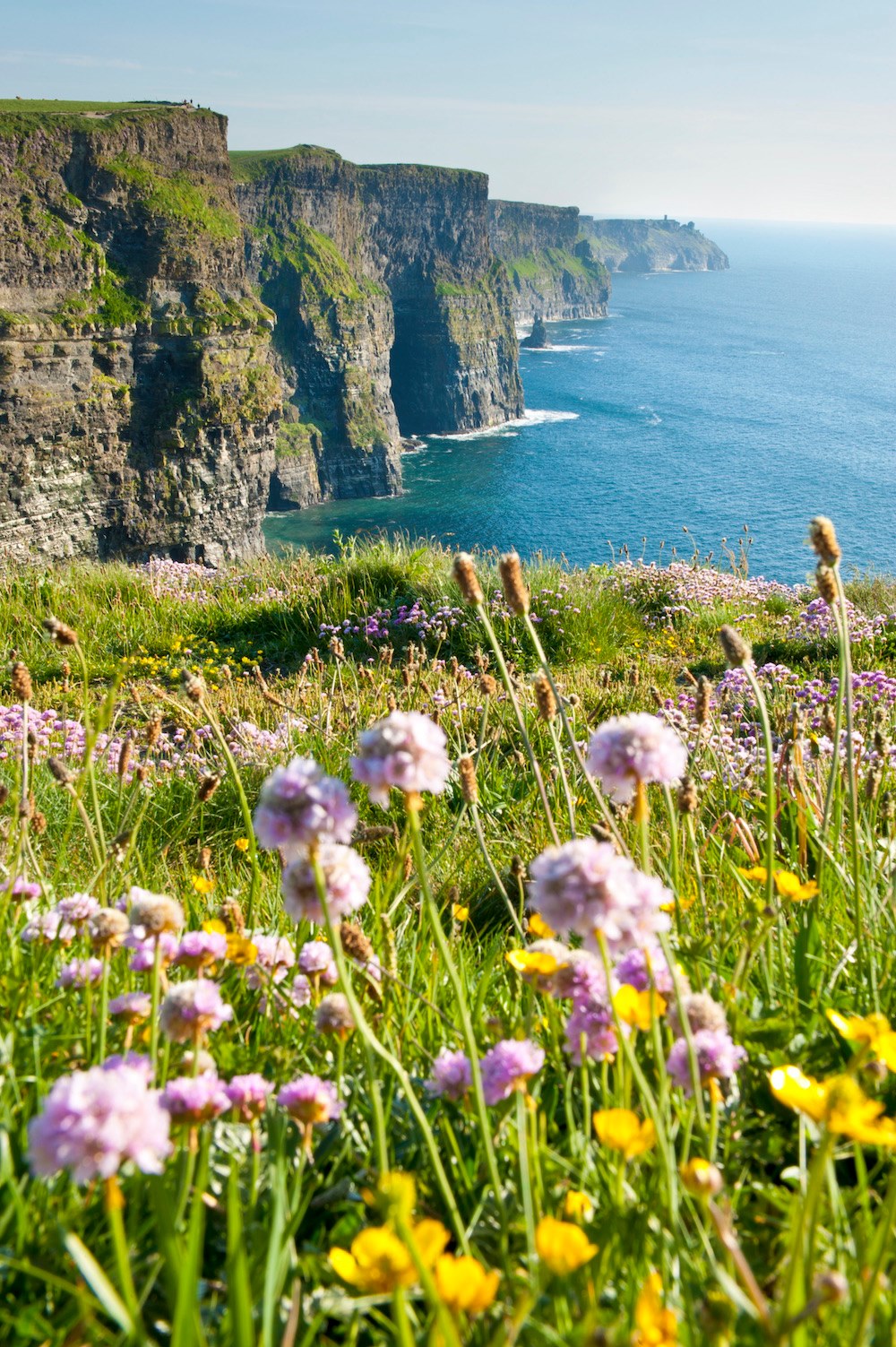 Aulani Disney Resort and Spa
Aulani Disney Resort and Spa is in full bloom. You can even feel as though you are visiting this beautiful resort while at home.
Whip yourself up a pineapple Dole Whip and take a hula lesson from Cast Members at Aulani.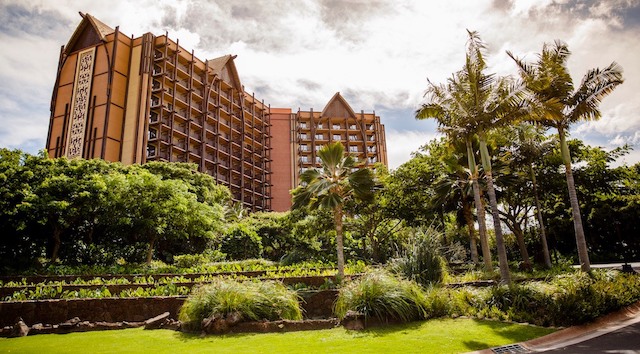 We hope you have enjoyed taking in the beauty of so many of the Walt Disney parks. Which was your favorite? Share on our KtP Planning Page and on our Facebook Page.