The entire fleet of Disney Cruise Line Ships have been docked for over a month due COVID-19, but that has not kept the Disney Cruise Line Cast Members from spreading a bit of Disney magic to others. See how the Disney Cruise Line is sharing a bit of art and magic with others during this time of social distancing.
"See Ya Real Soon"
We were all touched when we shared the video of a Disney Cruise Line Ship that had unloaded all guests and was returning to sea to be docked.
Onboard were Crew Members and Disney pals to remind us that this was not "Goodbye" but rather "See ya real soon."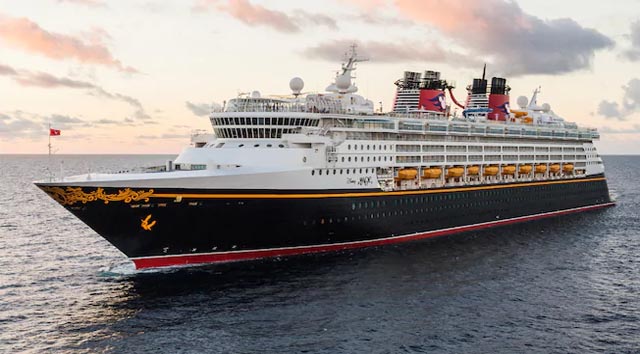 For the safety of the Disney Cruise Line Crew Members, they stayed aboard the Disney Cruise Ships to limit their exposure of traveling during this pandemic.
Cast members shared taking advantage of the fun activities aboard the Cruise liner that they may not always have time for.
Cast Members Give Back
We have shared the most up to date Cruise Line cancellations with you, and with Disney Cruise Line ships still being docked, the Disney Crew Members are working to bring a bit of Disney Magic to two wonderful organizations: Hospital Art and Starlight Children's Foundation.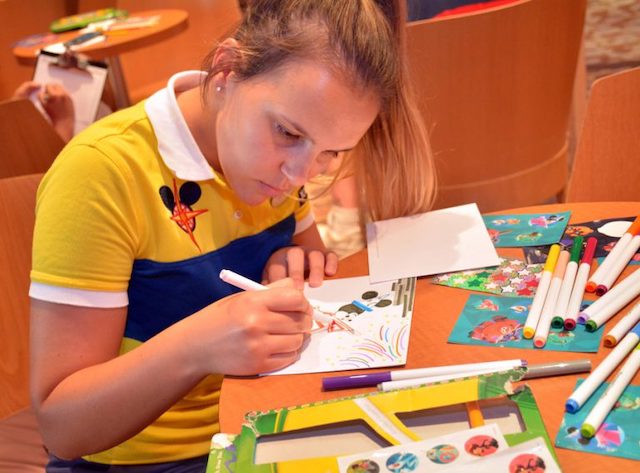 Hospital Art Foundation
Many Crew Members are participating in VoluntEARS events.
One of these events has Crew Members paining multi-paneled murals. Each mural is inspired by classic Disney characters and Disney movies. The complete multi-paneled murals will be donated to the Hospital Art Foundation.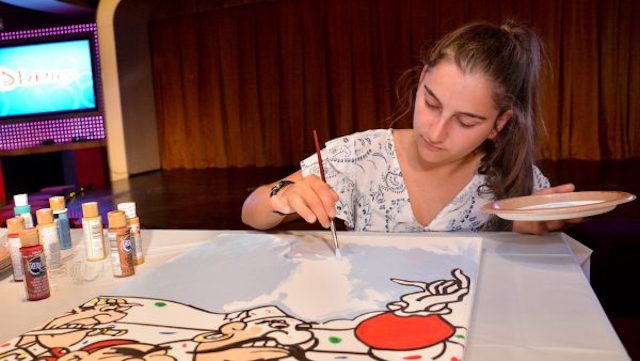 This foundation will take these pieces of Disney art, as well as other donated art pieces, and send these to hospitals around the world. The goal of this foundation is to "soften the hospital environment with colorful paintings, wall murals and ceiling tiles."
Since this organization began in 1984, over 1,000,000 volunteers and patients have created 49,000 paintings for over 7,500 hospitals in 195 countries.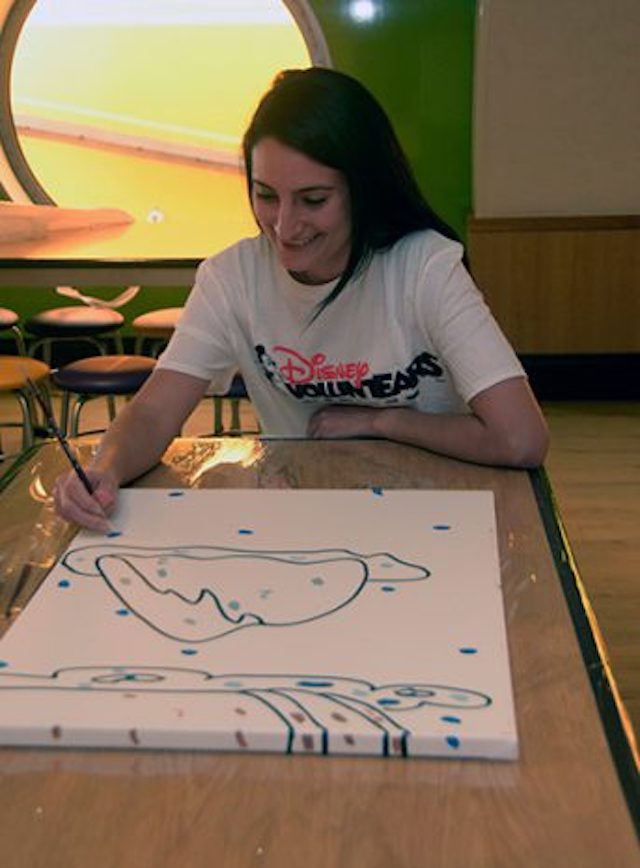 Starlight Children's Foundation
Starlight Children's Foundation's mission is "delivering happiness to seriously ill kids." Crew Members have been creating pixie dust for this foundation by decorating cards featuring Disney-inspired designs.
These cards will be donated to the foundation and they will distribute these to all hospitals in the Starlight Children's Foundation network of hospitals.
This is such an awesome way for Crew Members to be able to touch the lives of children that may never have an opportunity to visit a Disney Park.
Other Ways Disney Has Given Back
During this time that all Disney Parks have been closed, Disney Cruise Liners have been docked, and Disney Broadway stages have remained dark the Walt Disney Company has continued to find ways to give back to so many: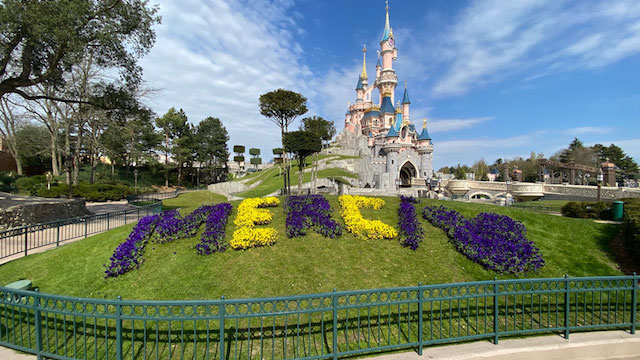 How have you and your family worked to spread a bit of Disney magic during this time of social distancing? We would love for you to share with our KtP Planning Group and on our Facebook Page.
Are you planning a vacation? Reach out to our trusted travel agency sponsor Authorized Disney Vacation Planner
Mouse Class Travel
!