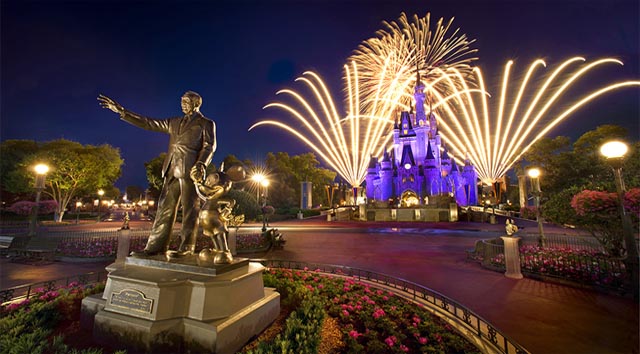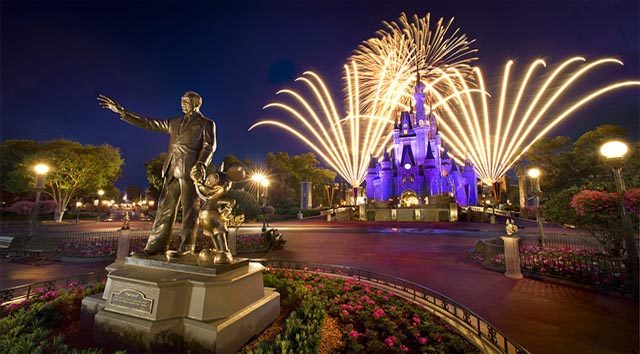 In these uncertain times, opportunists (who still have cash to invest) are wondering which stocks to pick up cheap and hope they rebound. Is Disney one of those stocks? Read on to find out!
According to stock advisers at Motley Fool, a financial investing company with an online subscription service, it's probably not a bad time to consider purchasing Disney stock. However, it is not in their top 10 "Stocks to Buy Now," which requires a subscription to view.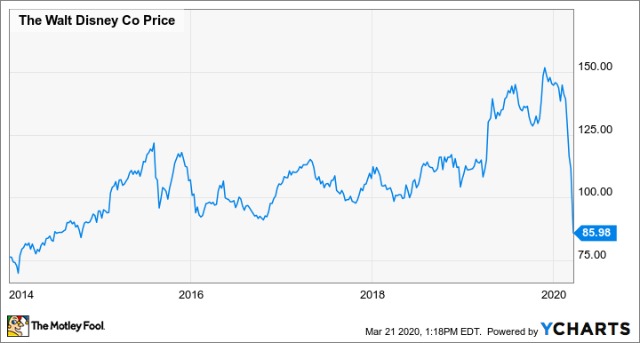 Why Buy Stock Now?
The spread of the novel coronavirus has taken a toll on the stock market. When times are uncertain, people panic and the market reflects that.
Businesses are less profitable when shoppers can't shop and travelers can't travel. Some businesses, like movie theaters and salons, have no option for shifting to an online model and have had to completely shut down.
Even businesses that can stay open during these times, such as grocery stores, have to shorten their hours and are seeing fewer people in store.
Sadly, businesses shutting their doors also bring layoffs with it. Consumers have less purchasing power and shift to essential spending rather than spending on entertainment, travel, and shopping.
Why Consider Disney Stock?
Motley Fool lays out a few reasons why Disney stock is not a bad buy during the Coronavirus outbreak.
First, Disney has varied streams of revenue. They have the well-loved parks and resorts and Disney Cruise Line. Additionally, they also have Disney+, ABC, ESPN and more.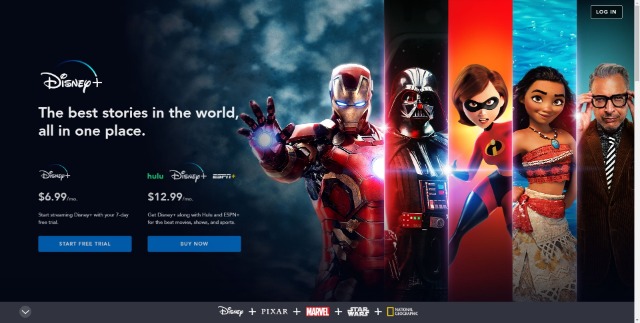 But the launch of Disney+ had caused Disney stock to surge last year! The streaming service boasted over 10 million subscribers on its first day. By early February 2020, there were over 28 million subscribers according to outgoing CEO Bob Iger.
As we all know, Disney owns a lot of content. There's Marvel, Star Wars, and all of the new acquisitions they got along with the purchase of 20th Century Fox.
Who can forget that Disney also owns the Simpsons now? Pixar even included a Simpsons short before their most recent film, Onward.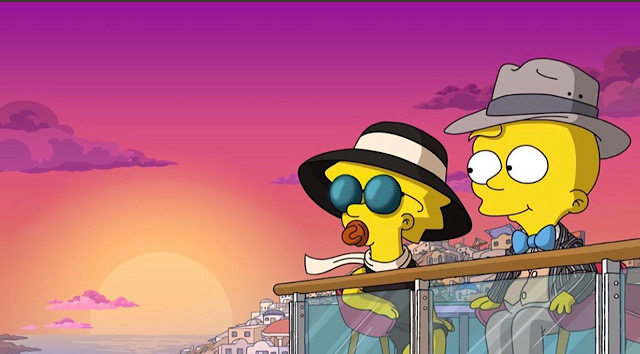 Speaking of Onward, Disney is having to push back film releases with theaters closed. Other films like Black Widow and Jungle Cruise that were about to hit the theaters have also been pushed back.
Disney is lucky enough to have their own streaming service that they can release the films onto if they choose not to delay the theatrical release.
Along with theater closures, sporting events have been canceled. The NBA season has been canceled, the Olympics have been pushed back to 2021, and Major League Baseball has delayed their Spring opening day.
While Disney no longer owns any sports teams, they do host events at their ESPN Wide World of Sports. The cancellation of spring training and other group sporting events would mean fewer bookings at nearby resorts as well as the money lost directly by ceasing events at ESPN Wide World of Sports in Lake Buena Vista, Florida.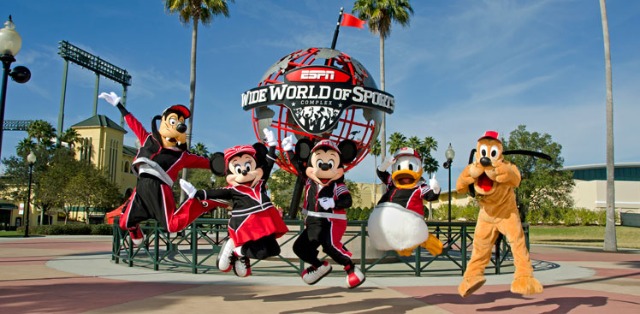 Since Disney owns ESPN, the cancellation of sporting events also comes with a loss of advertising revenue that would otherwise be earned by showing the events on a Disney-owned channel.
Will Disney Recover?
The division we all know best, "Parks, Experiences, and Products", is the biggest moneymaker for Disney and will bear the brunt of the coronavirus lull due to park closures.
The parks division was responsible for 26.2 billion of the 69.6 billion in revenue for Disney in 2019. According to Motley Fool, attendance at the Disney Parks was down 2% in 2019, though I'm sure none of us felt like it!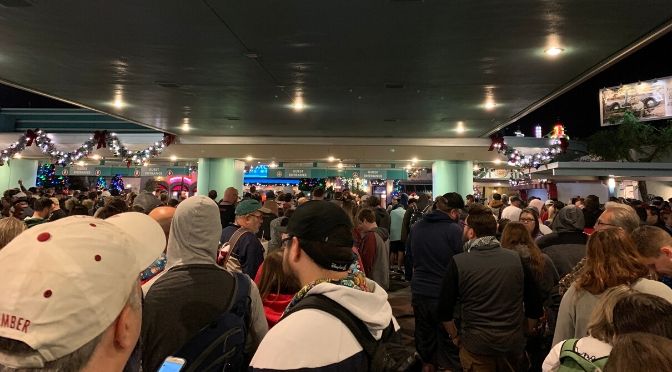 We don't know when the parks will open, but one thing is for sure, many of our readers plan to head for the Magic Kingdom as soon as possible. Others may continue to be risk-averse and avoid crowds for some time.
From a strictly unscientific vantage point, I'd guess that Disney will take a big hit to park attendance due to both job loss and people wanting to avoid crowds. We've already seen one "Free Dining" offer come up out of this, and I expect this trend to continue.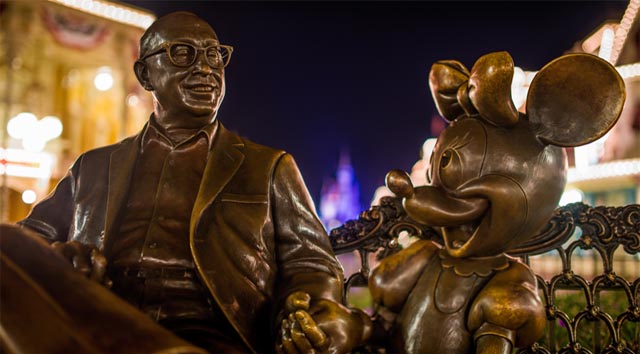 We may also see delays in big projects or see big projects, like the Reflections Lakeside Lodge, halted indefinitely.
How Disney Might Make Up Lost Revenue
Ever-present ticket price increases helped fill in the gap when attendance was down after Galaxy's Edge opened. The parks will quickly begin being profitable again when they open back up.
I'd expect Disney World to increase ticket prices and food prices (like they already have) while slashing resort rates.
The reason I think we will see resort rates go down is that when it comes to visiting Disney World, the easiest way to cut your costs is by staying offsite. You need tickets and you'll likely take advantage of the convenience of snacks and onsite restaurants.
Plus, Disney World has so many rooms to fill. They will almost have to discount the rooms in order to keep the resorts operating at a sustainable capacity.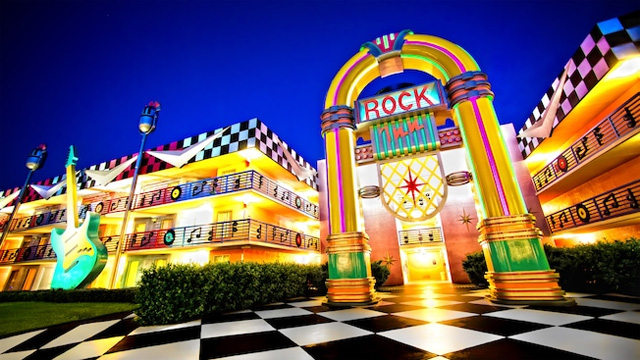 So, if I were a decision-maker that's how I'd do it. Unfortunately, one other thing I might consider is raising annual pass prices again and keeping day tickets low.
They know we Passholders are "bought-in" and our demand for the parks is relatively inelastic.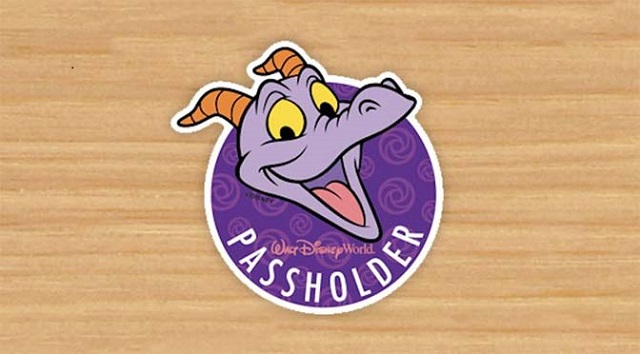 They also may raise day ticket prices but continue to offer unbeatable seasonal deals on packages and rooms. They love to do the free dining offer, for instance, where guests pay the full price for their resort and tickets but get to eat for free.
In Conclusion
After coronavirus passes, many guests may still be wary of the parks and of spending time with 70,000 other people. Disney Parks may have to make some changes to assuage guest fears and keep them coming to the parks.
It will be interesting to see what things look like when the parks open back up, but I'm pretty confident that Disney will quickly be profitable again and so are the people who make such projections.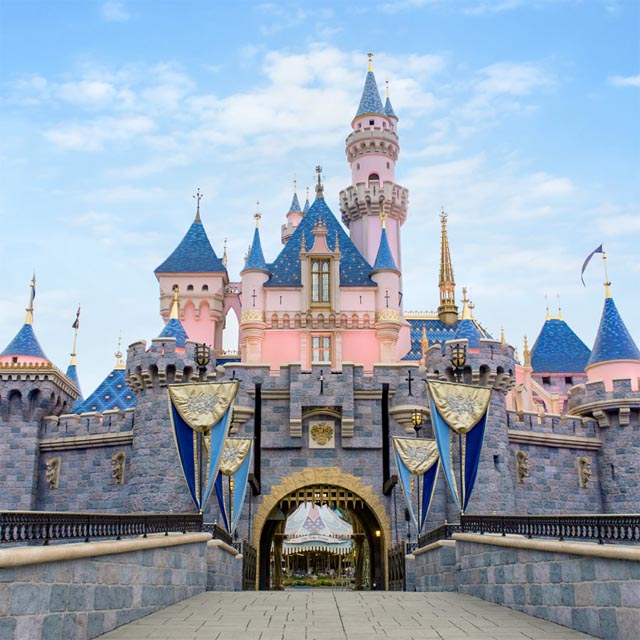 Motley Fool still considers Disney to be a Blue Chip stock (the best of the best).
Disney stock is currently at a 5 year low, so if you've been wanting to own a piece of the magic, this is not a bad time. Investors are confident Disney has the pieces in place to rebound from this lull.
What do you think? Will the parks see tons of guests once they open up or will people be slow to resume their park time? Let us know in the comments on Facebook, and let's keep the conversation going in our Facebook group.
-Rebecca W Davis
Are you planning a vacation? Reach out to our trusted travel agency sponsor Authorized Disney Vacation Planner
Mouse Class Travel
!