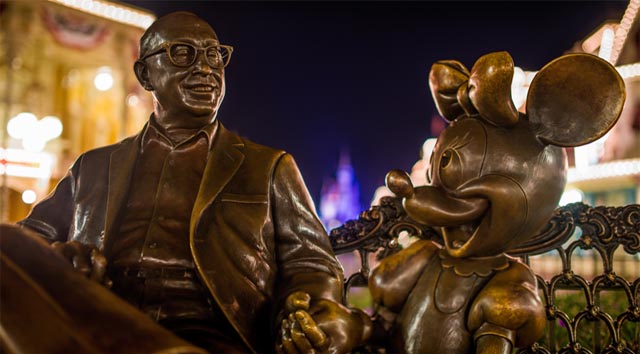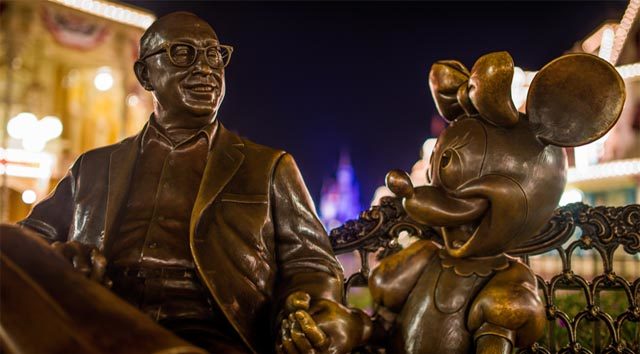 Disney World has raised menu prices at several places across the parks and resorts. Additionally, some food offerings have been removed from menus. I've got a breakdown of the changes.
With the parks closed indefinitely and the millions of dollars that are being lost in revenue EVERY DAY, Disney is trying to make up for some of this loss.
We have already seen the furlough of many Disney World employees, including executive, salaried, and non-union Cast Members.
There have also been several permanent entertainment cuts at Epcot. You can read about them HERE and HERE.
Now, we are seeing a price increase and reduced menu offerings.
The strategy is simple: use discounts and special offers to draw Guests in and then increase prices on food and experiences to help make up for the loss. I wouldn't be surprised if we also see price increases for special add-ons like dessert parties and After Hours events in the future.
Some food and beverage offerings are also being removed from menus. It costs extra money to keep a wide variety of options at each dining location, and Disney is making cuts wherever possible.
Let's take a look at some examples.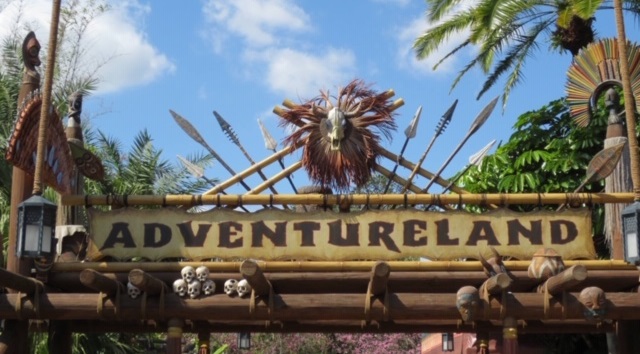 Tortuga Tavern
Previously, the all-beef hot dog combo at Tortuga Tavern, which was served with chips, was priced at $9.49.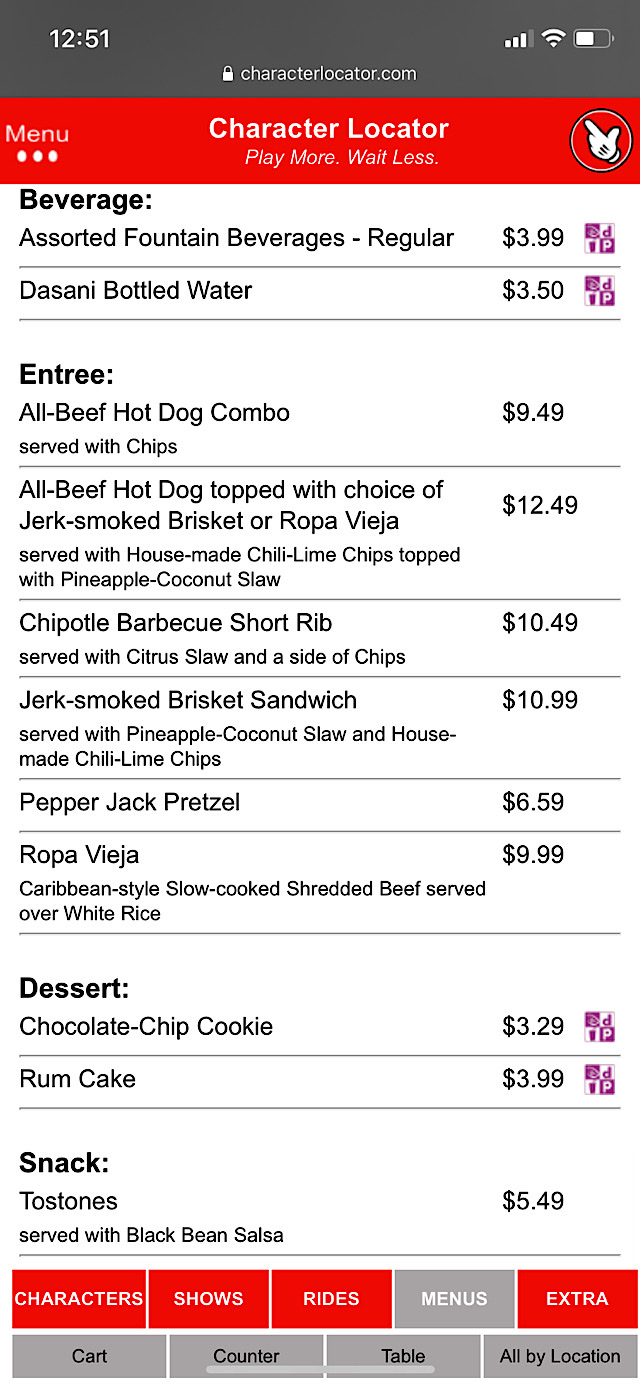 Now, the hot dog does not come with chips, and the price has been raised $1.00 to $10.49.
You can also see the Ropa Vieja has also been taken off the menu when served as an entree with rice. It appears to still be available as a topping on the beef hot dog.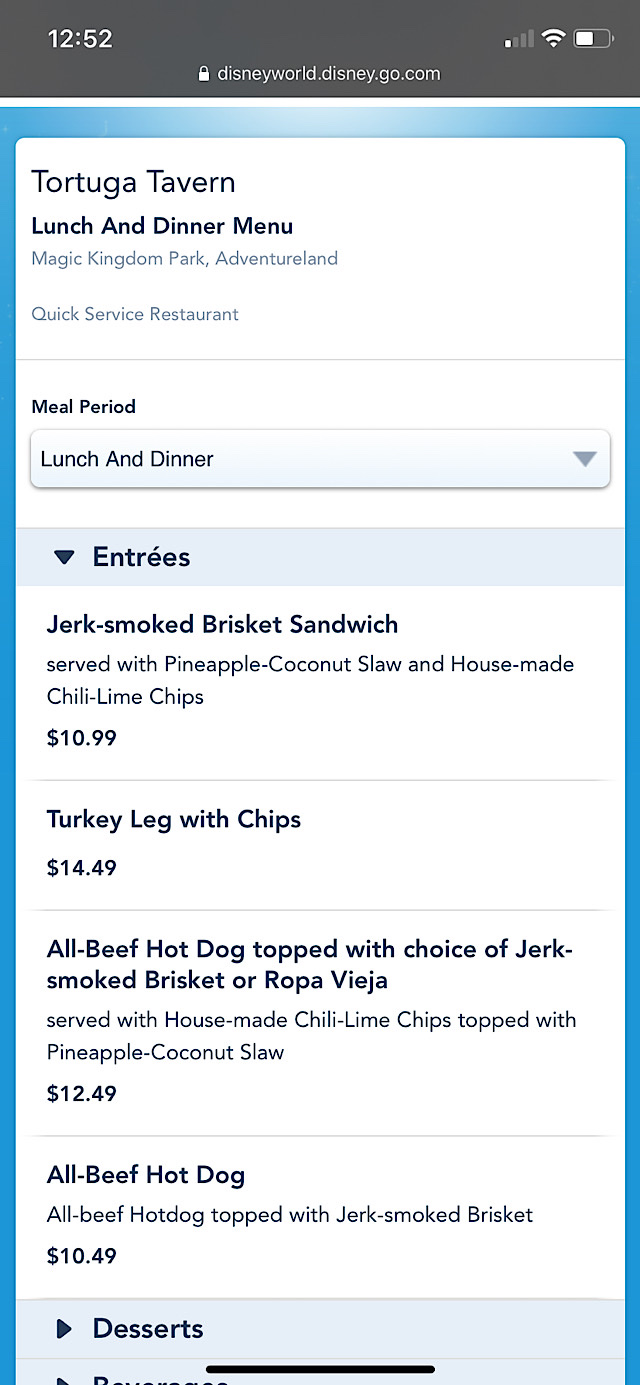 The Friar's Nook
If you hop across Magic Kingdom to Fantasyland, one small (but noticeable) change is the fact that the all-beef hot dog is now served with macaroni cheese instead of tots. Here is the screenshot from Character Locator: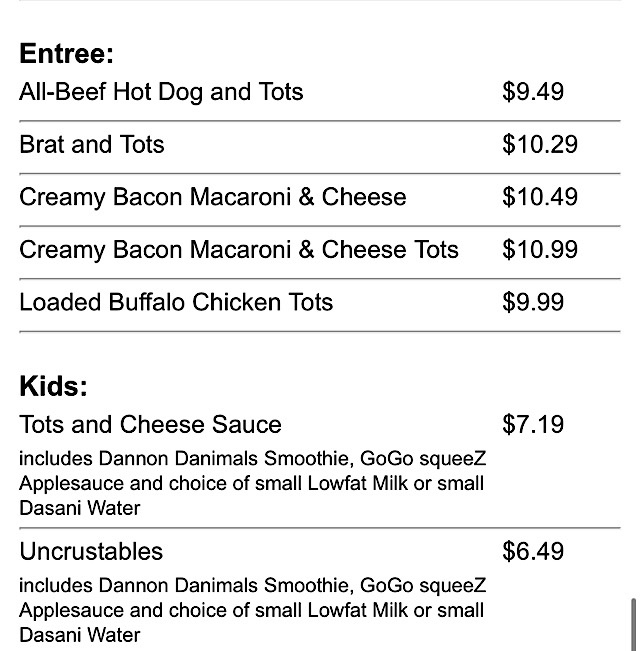 Also, the price of the entree jumped up $2.00 because of this change. Check out the menu from My Disney Experience: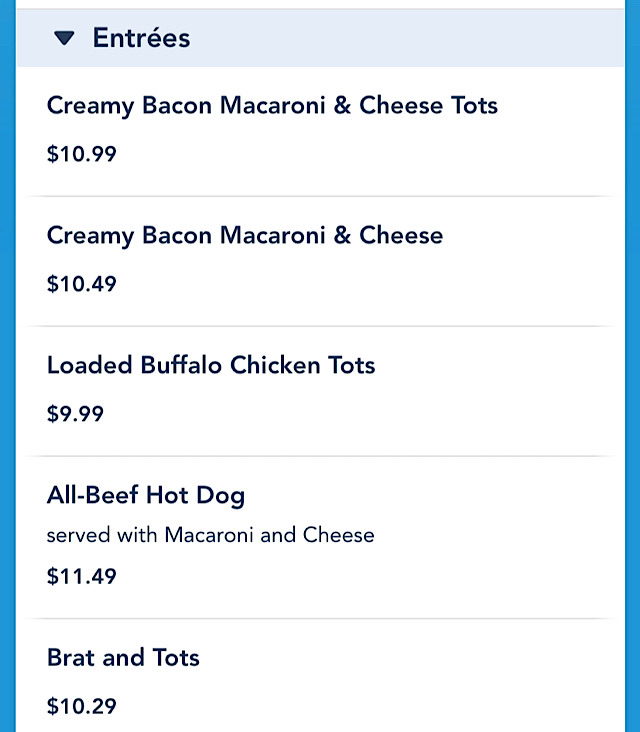 Tusker House
Over at Animal Kingdom, Tusker House will no longer serve as many of the alcoholic beverages that were once available.
The Sugar Can Mojito, African Margarita, and Lost on Safari drinks are now missing from the menu. The new menu only displays four drinks: African Bloody Mary, Cold Brew XO, African Mimosa, and Ngumu Jungle Juice.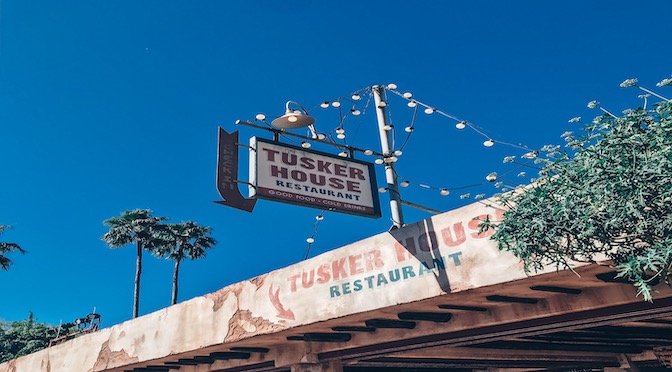 The Hollywood Brown Derby Lounge
More drink offerings were also taken off the Hollywood Brown Derby Lodge at Disney's Hollywood Studios.
Various margaritas, martinis, and other drinks are no longer listed on the online menu.
Several alcoholic beverages also appear to have been raised in price, as much as $3.00 for a drink. It's a good idea to check out the menus for any restaurant you want to visit during your trip so that way you aren't surprised by the prices.
This is not an exhaustive list, but this does give you an idea of what is taking place on Walt Disney World property while it is closed.
What do you think these menu changes? Are you surprised or did you see it coming? Share your thoughts with us on KennythePirate's facebook page.
-Monica