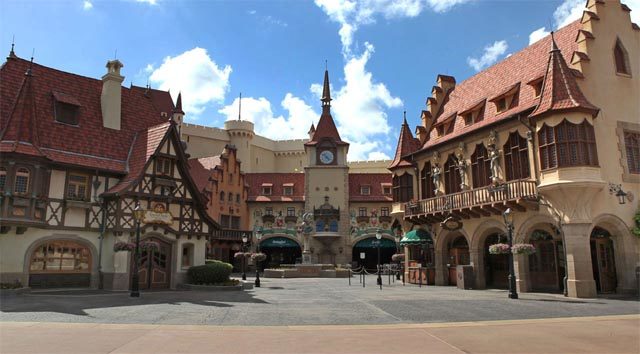 While the closing of Disney World parks is temporary, a few entertainment acts at Epcot are closing permanently.
The entertainment acts around Epcot's World Showcase represent the culture of that country, and they are also amazing!
From the Jeweled acrobats in China to Sergio the juggler in Italy, there are many opportunities to experience what makes each country unique. I love grabbing a snack from the country I am visiting and grabbing a spot to watch the performing act.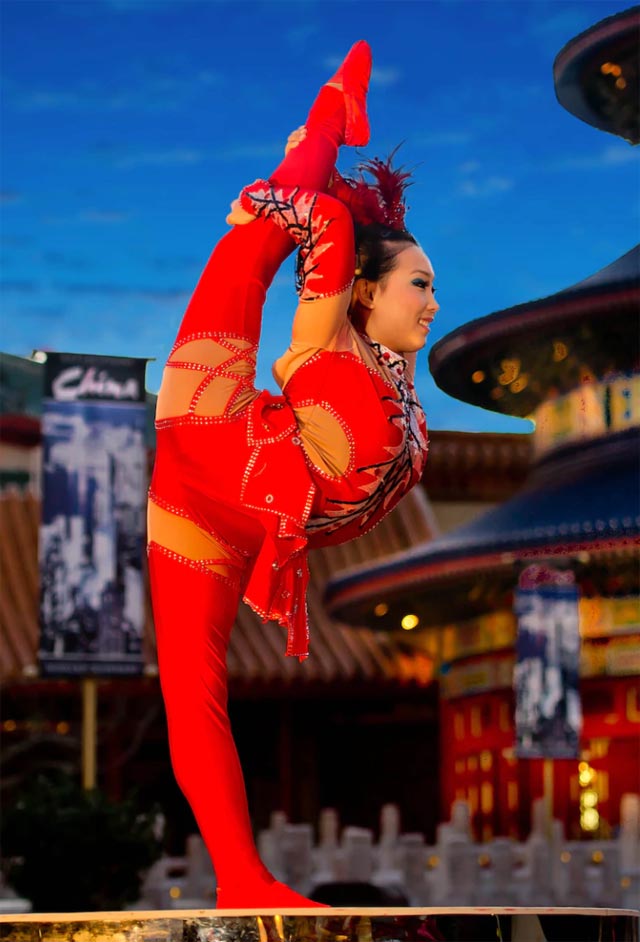 However, we know entertainment acts are part of budget cuts. We saw The Muppets Present…Great Moments in American History become a seasonal act back when the show was cut back in October.
Most recently, Star Wars: A Galaxy Far, Far Away ended at Disney's Hollywood Studios just last month.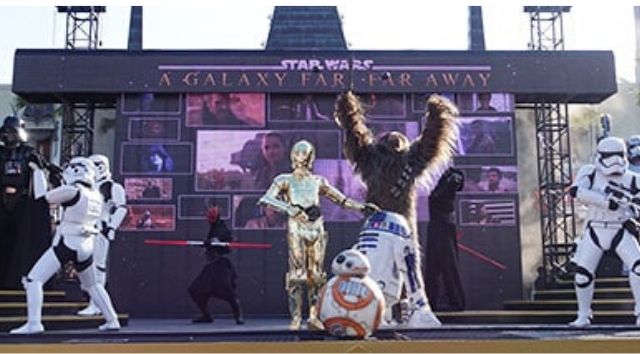 We just learned that two acts in the World Showcase will be ending permanently when the park closes at the end of the day today.
Matsuriza Taiko Drummers at Japan Pavilion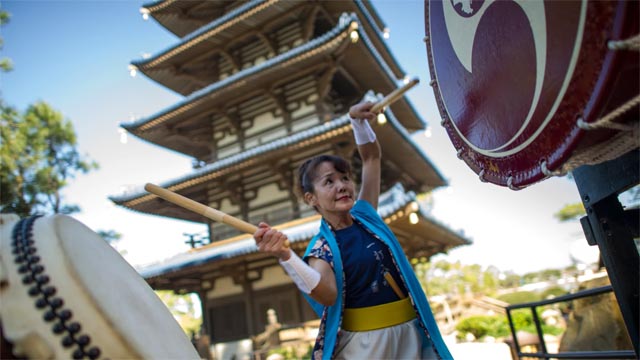 The Matsuriza drummers are a Japanese drumming act that is very artistic and very entertaining. They perform very intricate musical arrangements on giant drums.
According to the Disney website, Japanese Taiko drums have been enthralling audiences for years in religious ceremonies, festivals, and even on battlefields as soldiers prayed for victory.
I am so glad I recently caught this amazing performance one last time!
Today is their last day performing at Japan Pavilion. Their act will permanently end at the end of the day today.
British Revolution Band at UK Pavilion
Another permanent entertainment cut is happening over in the UK Pavilion. The British Revolution Band is also ending their set at the end of the day today.
They offer a variety of classic rock n roll from the 1960s and 1970s with a British flair. Elton John, The Who, The Beatles, Queen, Pink Floyd, and The Rolling Stones are just a few of the musical performers they covered during their sets.
The popular cover band announced this information via their facebook page:
We are hopeful new performing acts will make their way to Epcot's World Showcase in the future!
What do you think of these changes to the entertainment line up? Let us know over on facebook.
-Monica