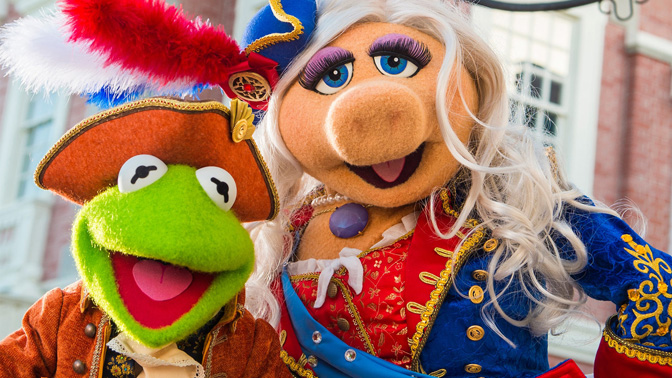 Alert the Town Crier! Today is the very last day guests at Magic Kingdom can see "The Muppets Present…Great Moments in American History." So will anything replace it and where else can you encounter the Muppets in the parks?
The Disney website is showing no more times after today, October 5, 2019. Current show times are listed on Character Locator, as always.  The show takes place next to the Hall of Presidents.
[the_ad id='41484′]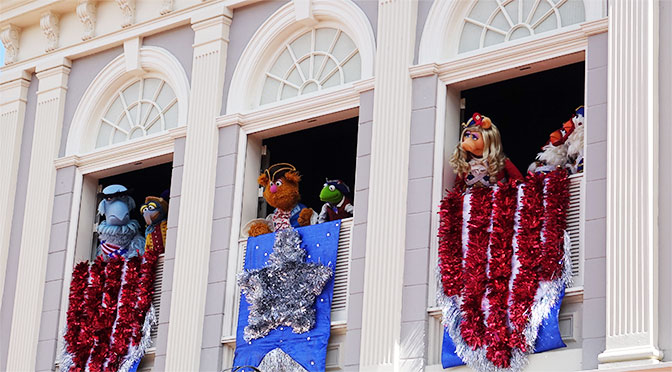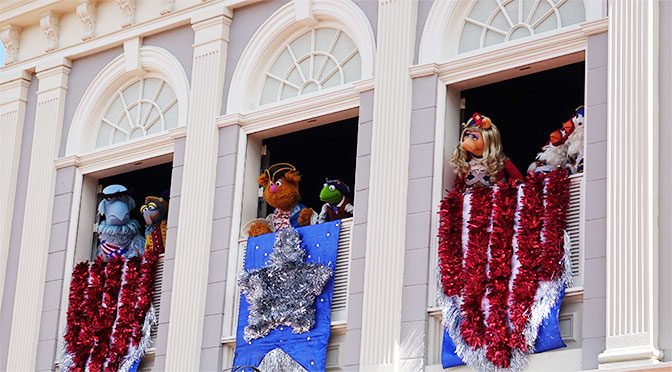 The show premiered in October 2016 and features  Sam Eagle, the fiercely patriotic American eagle who is forever trying to set a high moral standard for the Muppets, who joins Kermit the Frog, Miss Piggy, Fozzie Bear, The Great Gonzo and James Jefferson, town crier of Liberty Square, as they gather outside The Hall of Presidents to present historical tales in hysterical fashion as only they can. From the midnight ride of Paul Revere to the signing of the Declaration of Independence, the Muppets gave their own unique take on the founding fathers and the birth of the United States of America.
Personally, I loved this show in Liberty Square, and I am sad to see it go. It put me back into the early beginnings of our nation as that is how folks back then heard the news! Plus it was such a cute show, and all ages enjoyed it (hello, chickens!)
So what will take its place or will anything take its place? It's tough to say. This is just one attraction among many that have been cut by Disney (see them all HERE, many of which are occurring today). I am sure if they decide to replace it with another show, it will be fresh and entertaining.
Fear not! There is still another place to check out the Muppets! In Hollywood Studios, you can check out Muppet* Vision 3D located near PizzeRizo and Mama Melrose. As the curtain rises, Kermit, Miss Piggy and the whole Muppets menagerie appear in eye-popping 3D. They're taking you on a zany tour of their lab and showing off their new movie-making invention: Muppet*Vision 3D. There is also shopping nearby featuring Muppets souvenirs.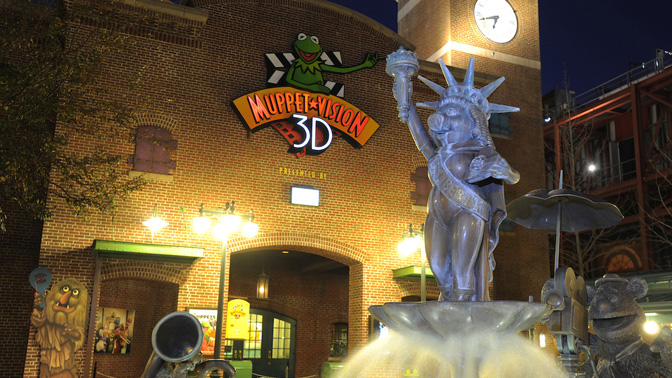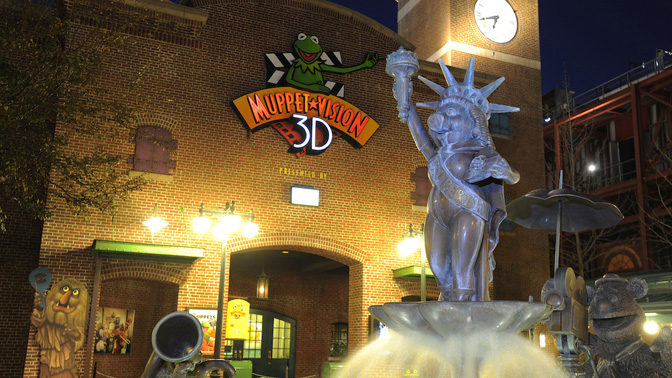 Who else is bummed about the exit of Muppets Present…??? Do you think something else will be added in its place? Let me know in the comments or on facebook!
-Monica S.