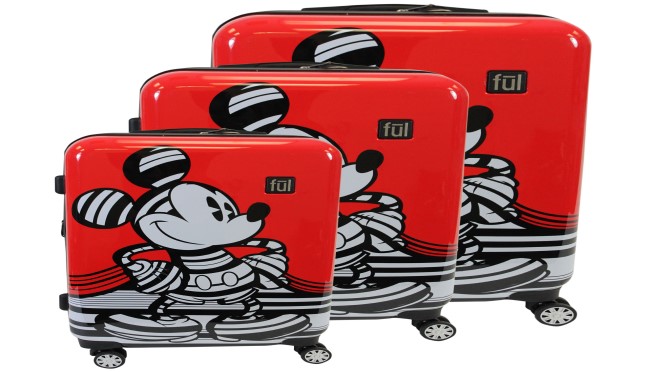 Some Disney planners start packing their bags at the same time they book their trip (I'm guilty!) while others stuff that bag as they're running out the door. Whichever camp you belong to, you will be glad when you remember these tips.
[the_ad id="41782″]
Resealable bags
This one will save you so much time in the morning. Although good for any of us, I particularly like this one for the kiddos. In each bag, place the entire outfit including socks, undies, and the cute Mickey and Minnie accessories. In the morning, hand out the bags and be sure that everyone is camera-ready.
[the_ad id='41469′]
Hangers
We love every Disney resort, but the one thing we always find to be lacking is the ease in which we can hang our towels. Solve this problem by packing a few extra pants hangers. The clips will keep your towels off the floor if you are going to use them more than once. If you use a sharpie to write a name on each hanger, everyone keeps their own towels without argument too.
Contact case
This isn't what you think. Even if you don't wear contacts, you will want at least one of these handy little items with you if you are considering going bagless to any of the parks. I love that you can get some over-the-counter medicines at each park when necessary, but so many of us have other medicines that we need to keep with us. A contact case is big enough to hold a few doses of many medicines and small enough to fit easily in your pocket.
An extra suitcase
We all know how easy it is to lose track of all those souvenirs until you suddenly need to figure out a way to get them all home. I have two favorite easy ways of traveling with an extra bag. Sometimes, I pack a smaller or medium suitcase and then place that full suitcase in a larger one. Make sure that larger suitcase still fits the requirements if flying. Other times, I take a small suitcase and pack it with some snacks and breakfast items that travel well. Of course, you could always combine these two methods. Either way, at the end of the trip, you have an extra bag to fill with goodies.  The ones pictured above are available online at Walmart.
Magic band
Finally, you will want to start making magic as soon as possible once you arrive. So make sure that everyone has his or her magic band ready. Why not make it one of your travel day accessories and wear it while flying or driving? It might even make the trip feel shorter!
Bonus hack
Make sure your subscription to the Character Locator is current and that you have a shortcut ready to go on your phone.  A good plan is always the most important item to pack!
What do you do to make your packing fun? What are some of the unique items you take on vacation? Tell me about it below or on Facebook.