If you've ever purchased Disney's Memory Maker during your vacation, you know that you can return home from your magical vacation with hundreds of wonderful pictures!  Now Disney's PhotoPass service is making it even easier to store those priceless images forever.
Guests with Memory Maker or an Annual Pass with A Disney PhotoPass benefit included can now purchase a Disney PhotoPass Archive USB.  With this USB, guests can access all of their PhotoPass photos and videos that are available in their Disney account.
This new USB product is an easy and convenient way to store your memories!  Now when you return home, you don't have to worry about downloading and storing all of your pictures, and you can easily relive the magic of your vacation each time you plug in your USB!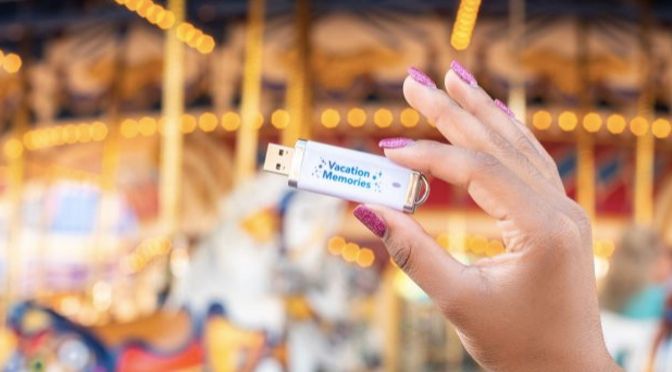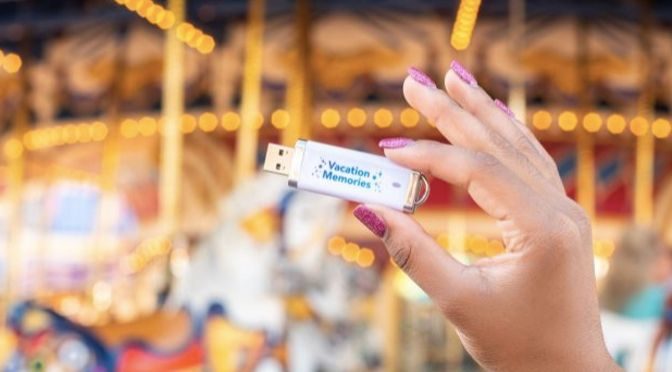 The Disney PhotoPass Archive USB is now available for purchase by guests with Memory Maker or an Annual pass, only at https://disneyworld.disney.go.com/memory-maker/.  The USB will cost you $34.95, plus tax and shipping fees.
What do you think about the new Archive USB?  Will you be adding it to your upcoming vacation? Drop me a comment and let me know!
Jamie Fonseca
"All our dreams can come true, if we have the courage to pursue them."-Walt Disney