Taking a Disney Cruise with your immediate family is such a magical experience, but how about sailing on the high seas on a multi-generational trip with grandparents? How about both sets of grandparents?
I'll admit that I was a tad nervous before sailing because I did not know what to expect with so many in our party. Our prior sailings had always been our immediate family of four (my husband and our two young daughters).
Adding two sets of grandparents, I thought to myself that maybe it could be difficult with who wanted to do what and who wanted to go where and if the entire party wanted to participate or not or if everyone was just going to go venture on their own.
I know that it can be hard at times when you have a big group of people and making decisions.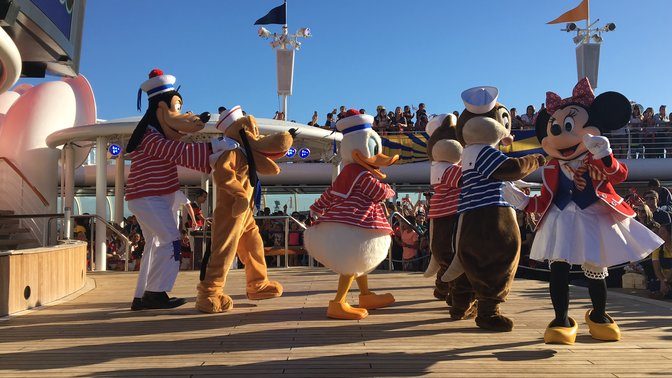 However, it never became an obstacle at all. Each and every one of us found what we gravitated towards the most during the cruise! This is what makes Disney Cruise Line amazing as they provide such a diverse and array of experiences throughout their voyages.
There were times where the kids went to the kids club, my husband and I dined at Palo for brunch, my in-laws would walk around the decks, and my parents would attend activities on and off the ship!
A couple of us participated in a Mixology course, while others enjoyed the pool, the amazing Broadway performances, the food, and the shops onboard. There was even one night where my oldest and her grandfather sang karaoke together!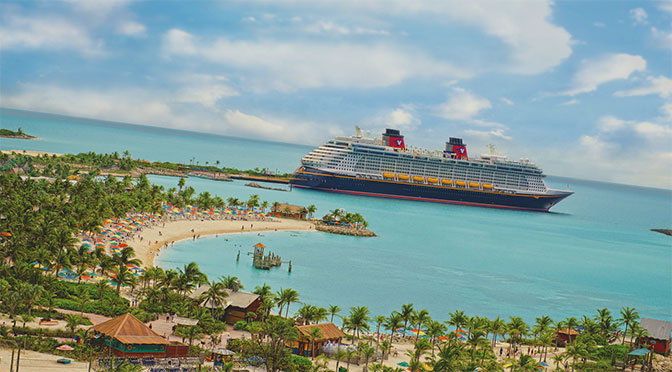 At no point during our sailing did we feel stress or strain with both sets of grandparents traveling with us. In the evening during dinner and at breakfast, we would go through the Navigators and decide on the various activities that we were interested in attending.
The eight of us were not always together at every minute of the day, but we always made it a point to enjoy dinner together as a family. This is when our conversations would arise and everyone would share their experiences of the day and what they wanted to do later after our meal.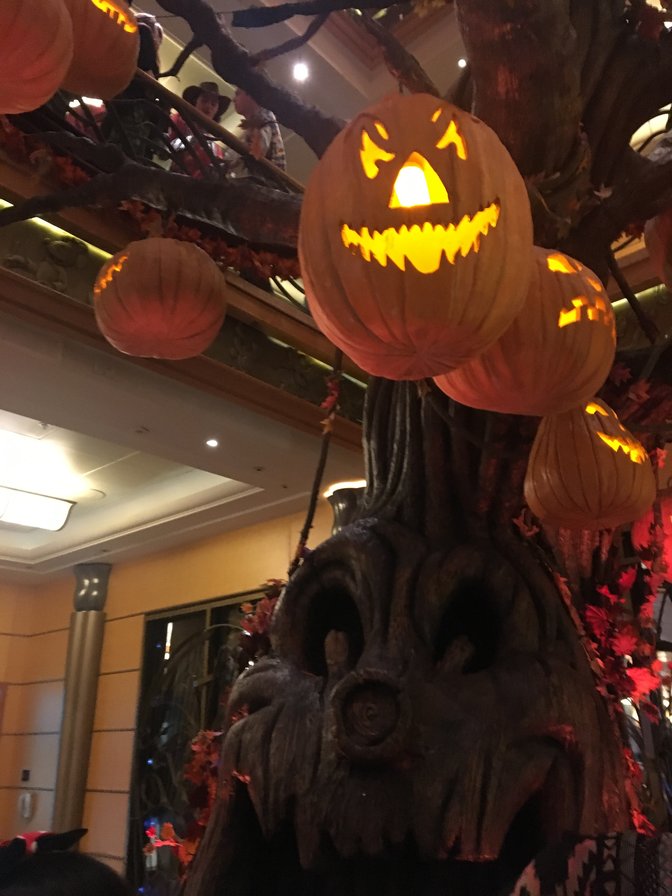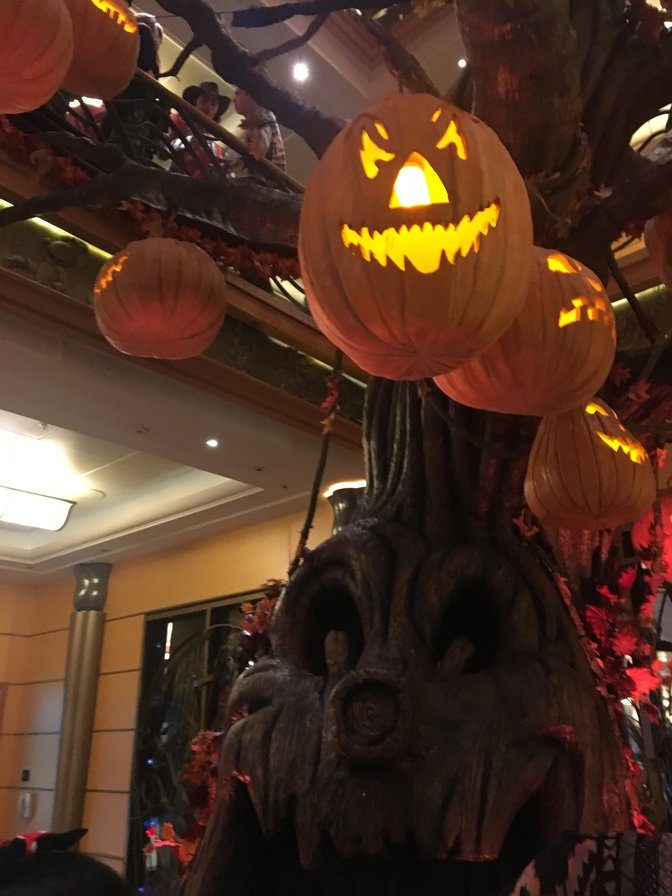 If you ever have a chance to sail during the Halloween on the High Seas cruises, I would highly encourage you to. There are many different Halloween activities throughout the sailing.
The sailing that our party of eight embarked on was a 3 day Halloween on the High Seas on the Disney Wonder, departing from San Diego in October. The first night my oldest daughter and my mother in law stayed up late to watch the "Sing and Scream" screening of Tim Burton's "Nightmare Before Christmas." You can sing at the top of your lungs right along with the film.
I won't spoil the grand finale of the film, but if you are a fan of the film and characters, you will not want to miss this amazing experience!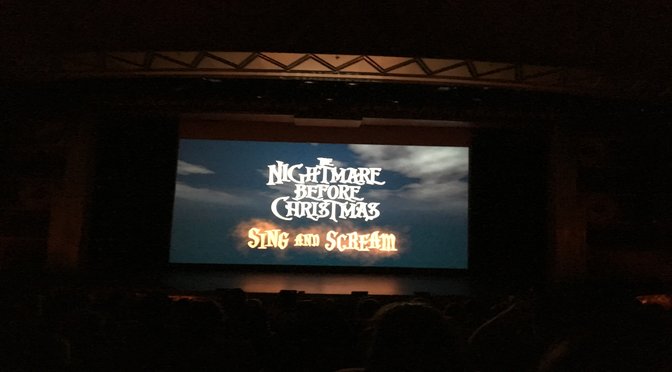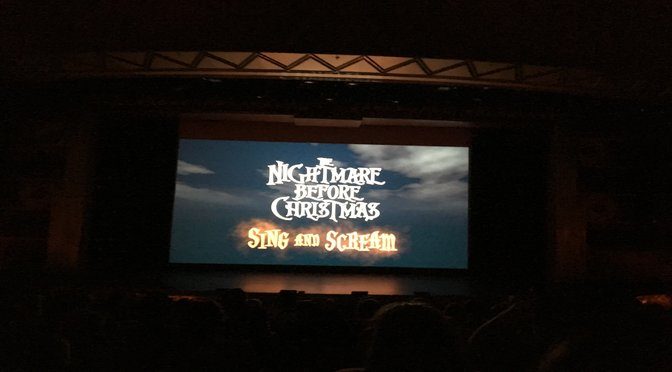 Trick-or-treating around the atrium and lobby during this special sailing during Halloween on the High Seas was another magical moment! Both sets of grandparent's walked around with us while the kid's received their treats… well, by kids… of course, I mean the adults as well!
There were various tables that included fun games for the kids (and adults) to play that ended with a fist full of yummy treats in our bags that we received in our staterooms earlier that day.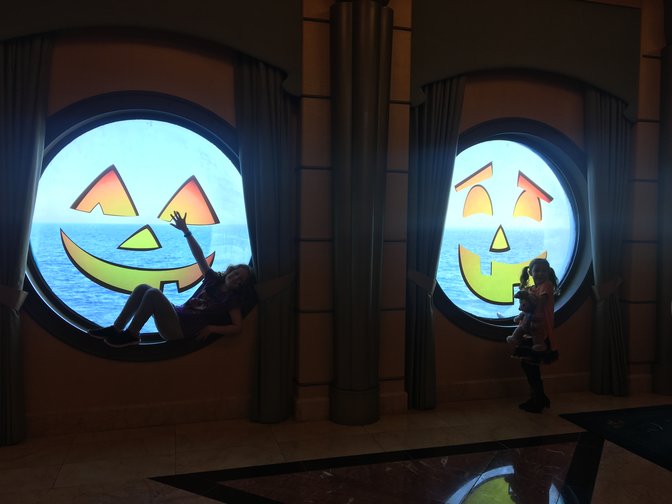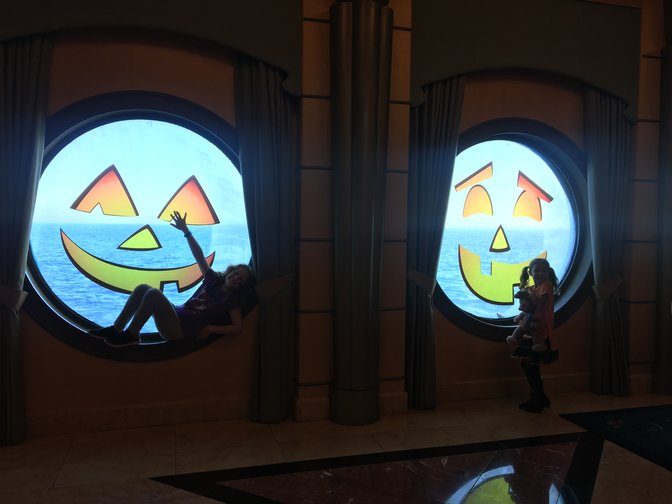 Another magical opportunity that grandparents would enjoy attending with their grandkids is the Princess Gathering and Frozen Meet and Greet. These gatherings can be pre-booked before your sailing.
On the morning of our scheduled time, my in-laws joined us while my parents, on the other hand, had ventured off on their port excursion around Ensenada, during our port day.
One of my favorite memories of this trip is when my father in law asked for his picture with Elsa, Anna, and Olaf… no grandkids in tow… just him and the Frozen crew!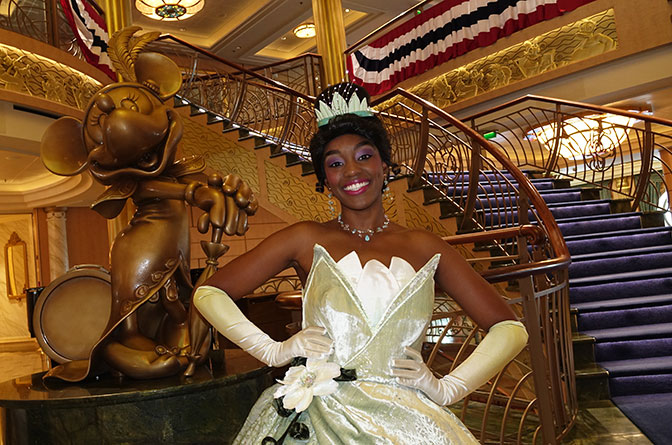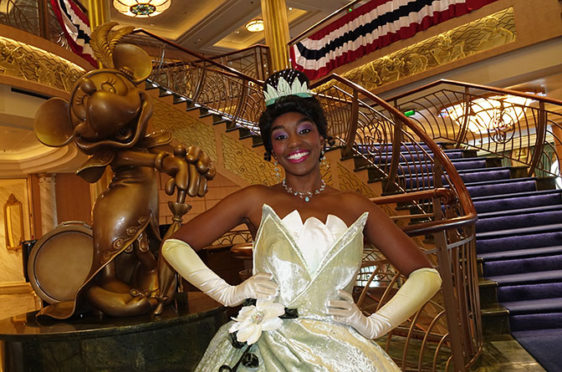 The highlight of the entire trip was walking into Tiana's Place, which was our restaurant for the night. It also happened to be Pirate's Night and walking over to our table and witnessing all four grandparents dressed entirely from head to toe in full-on pirate gear was so fun.
When they had mentioned they would be dressing up, I thought something more on the conservative side… was I ever wrong?! My heart could not be more full. The reaction of my daughters was priceless! It is a wonderful memory that we will always cherish. After dinner, many of us headed over to the pirate's fireworks show and then off to eat, yet more food, at the pirate buffet!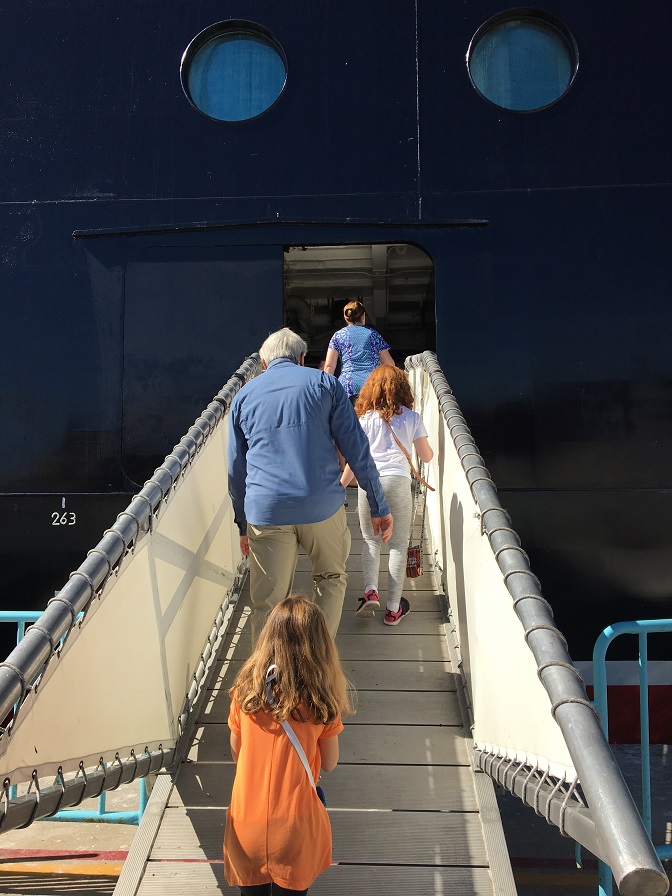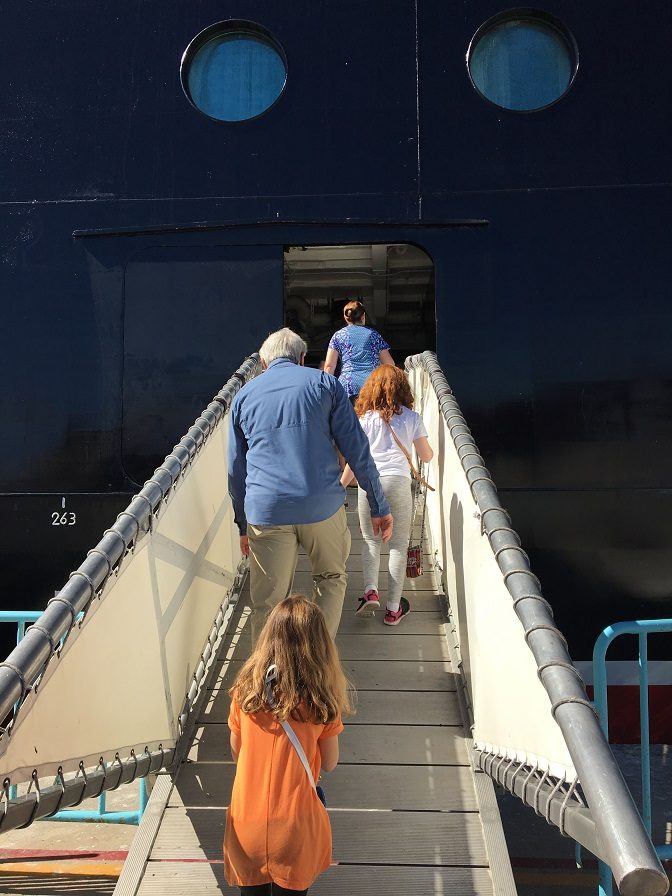 I highly recommend sailing with a multi-generational family group. I often look at the pictures on my computer of this wonderful trip that we took together and having these beautiful memories are something that I will always cherish.
I have wonderful photos of the girls walking around the ship while holding both of their grandmother's hands and a picture of my husband, my father and my father-in-law sitting at a table looking out into the ocean.
All I can say is be prepared to snap an abundance of pictures throughout your wondrous voyage! I only took a couple hundred! The giggles, smiles, and laughter are memories that will last a lifetime.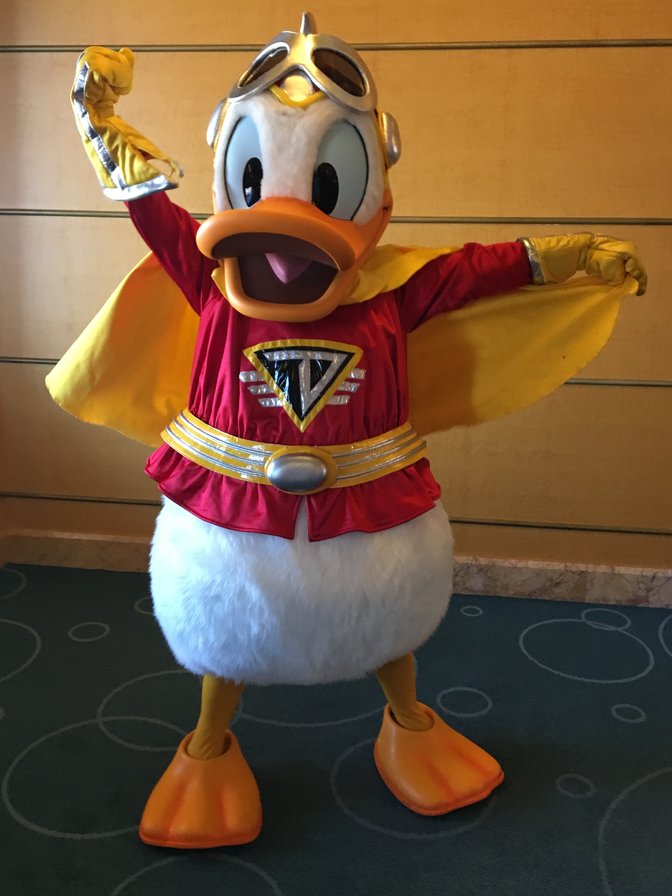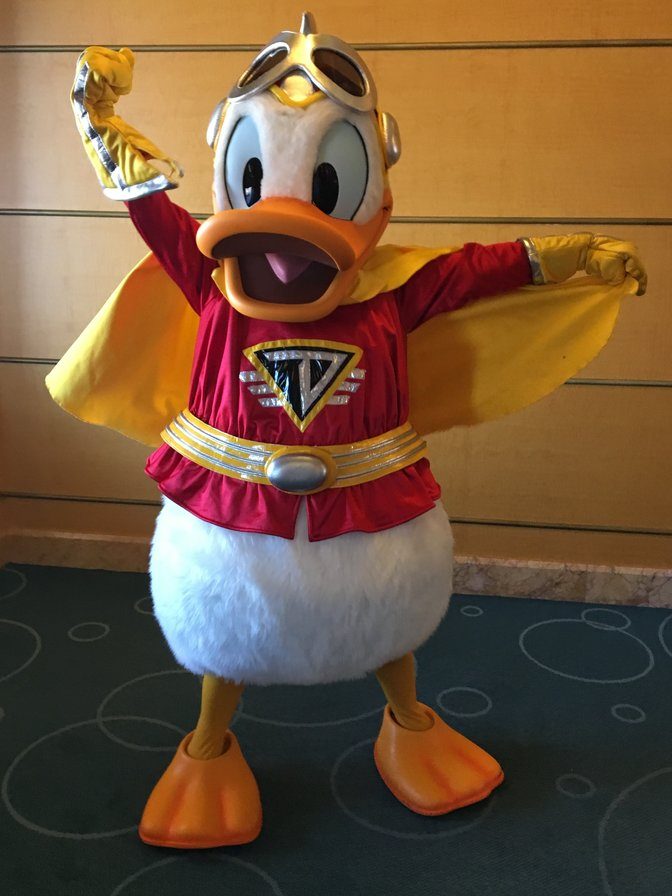 Would you ever consider sailing the high seas with Mickey and the gang on a multi-generational trip? If you have sailed on a multi-generational trip what tips do you have to offer? Comment below or on Facebook!
– Marisol White
You can also follow me on Instagram at: @marisolsmouseketools
Are you planning a vacation? Reach out to our trusted travel agency sponsor Authorized Disney Vacation Planner
Mouse Class Travel
!