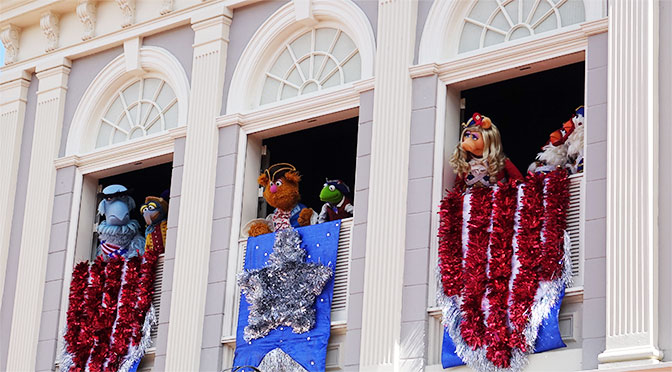 The beginning of October is the opening of a new fiscal year for Disney and that always means change will occur.  Some of those changes were expected with Mickey and Minnie's Surprise Celebration coming to a close on September 30, but there are a few that may take you by surprise.  Here's the details:
Magic Kingdom
We know that Mickey and Minnie will revert back to their old costumes and old way of meeting.  Minnie should return to Pete's Silly Sideshow and Pluto should move back to the flagpole.   The daily popup characters at the flagpole will cease on September 30 as well.
The Muppets Present Great Moments in American History (last day October 6) puppet show next to the Hall of Presidents will be cut as well as the walk around entertainment known as the Royal Majesty Makers (Last day October 5). 'Move It! Shake It! Dance and Play It!' Street Party will reduce from three shows to two shows per day and will revert to the old show prior to the surprise celebration.
Hollywood Studios
We already knew that the Incredibles Super Shindig dance party would close with the surprise celebration, but DJs Ready! Set! Party Time! Dance Party will also close soon. The Lightning McQueen Racing Academy and cars meets will remain.
I've heard rumblings that Mike and Sulley could be removed as well, but that is unconfirmed at this time. Edna Mode is safe.
Animal Kingdom
The Hakuna Matata dance party will end as we expected with the surprise celebration.
All cuts will take place between September 30 and October 6, 2019. I'll keep you informed as things develop.
Disney never officially states that entertainment acts are closing, so we always have to take these with a grain of salt until it actually occurs.