Congrats! You just booked a Disney Cruise! Whether you are sailing to the Bahamas, the Caribbean, or Europe, you are sure to be in for an adventure and trip of a lifetime. You might be wondering how to keep in touch with others while sailing. Read on to see how you can stay connected while you are at sea.
WAYS TO CONNECT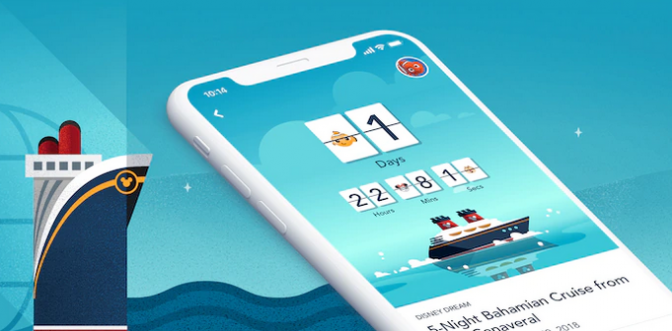 There are four major ways to connect while onboard:
Disney Cruise Line Navigator App – think of this as the equivalent of My Disney Experience. This is the app that has all of your cruise information, such as itinerary, stateroom, daily activities, entertainment schedule, food menus, table assignments, and so much more. It's also a way to send messages to members of your travel party. If you like Disney emojis, this has them! It's also free!
Wave Phones – this is a Disney Cruise Line signature service that allows you to call and text while onboard and at Disney's Castaway Cay.
Wireless Internet Access
Cell Phone Services
Disney Cruise Line Navigator
Out of the above four ways to connect, you will most likely be using the Navigator App the most. If you have not sailed before and download the app, you will notice that it includes a fun countdown!
It also includes your itinerary, stateroom, balance that is owed, and date in which you can check-in online. You can also shop for onboard gifts.
Once onboard, the app comes to life and you can access all of the features that are available! This is also when you can begin using the chat feature and use all of the fun emojis I mentioned before.
Here is a video of the fun features of the app once you are onboard.
Wave Phones
Wave phones allow you to text and call without having to use your cell phone. Guests can call any shipboard phone, stateroom phone or other Wave Phone.
Each stateroom has two Wave Phones included. In my opinion, I found the Wave Phones to be awkward. They are somewhat large and not very easy to carry around with you. I never used them.
Wireless Internet Access
A lot of guests might wonder if the ship has WiFi. The answer is yes! [email protected] offers various Internet packages based on your online needs. Prices are charged based on the data you use. So, if you want to stream a movie, that will take up a lot more data than checking your e-mail for a few minutes.
If you do decide to pay for an internet package, access to WiFi allows you to connect anywhere on the ship and chat, access, and post pictures to social media and stay connected.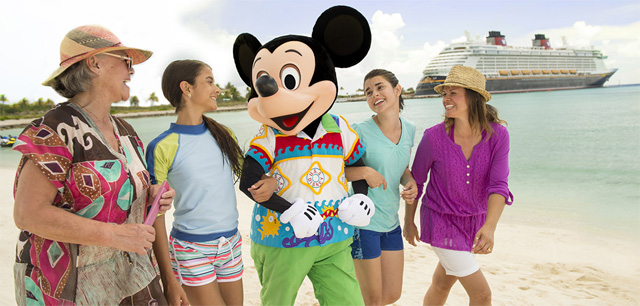 Packages can be shared, so more than one person can use the package. All they need to do is simply login to the account. Your usage is tracked on a meter so that you know how much data is being used.
Package Costs
There are four packages available for internet access:
Pay-As-You-Go – This is the one to pick if you are not sure about how much data you will use or how much you will be online. You can add a package at any time if necessary. Cost: $0.25 per MB
Small – Good for occasional use. You might use this one if you want to check your email and that's really it. Cost: 100 MB $19.00 ($0.19/MB)
Medium – This is for moderate use. If you want to keep in touch with your friends and post about your tropical vacation, go for it! Cost: 300 MB $39.00 ($0.13/MB)
Large – This will cover everything. You can stream movies, access email, and keep up on social media. Cost: 1,000 MB $89.00 ($0.09/MB)
It is important to be aware and note that prices can change at any time.
If you are a concierge guest (think Disney Cruise Line club level), then those guests traveling in Category S, T and V staterooms receive 100 free MB. Concierge guests traveling in Category R staterooms receive free WiFi access for the length of the cruise.
While I was on my cruise, I had the large package and found it to be more than enough for a seven-day cruise. I did not use it long, so maybe that is why it lasted for as long as it did. I would do a quick check of my email and spend a few minutes on social media and that was it. The medium package probably would have been just fine for what I used it for.
All guests at the beginning of the cruise receive 50 MB of free data. All you need to do is simply sign-on to the WiFi and you are connected. After the data is used, you need to select a plan if you want to stay connected.
Making the most out of your data
There are a few tips for maximizing your data. If you need help, guest services can help once you are onboard.
What can you do?
Use the Navigator App as much as you can.
Close out of all of your programs (do not let them continue running in the background).
Turn on Airplane Mode and turn on WiFi only.
When you are in port, access the WiFi at the port.
Disable automatic updates.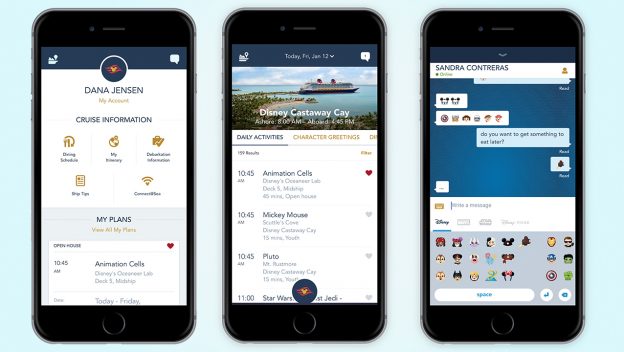 Cell Phone Services
The final way to stay connected is through your voice, text or data cellular phone service. The important thing to keep in mind is to be aware of roaming charges and check with your carrier on what they include. They will vary depending on what service you have.
There are many people who enjoy the idea of staying connected while at sea. Sometimes you have to keep in touch or work. Other guests enjoy being completely disconnected while at sea and on vacation. They turn off their phones and might check in while at port one day, and that's it.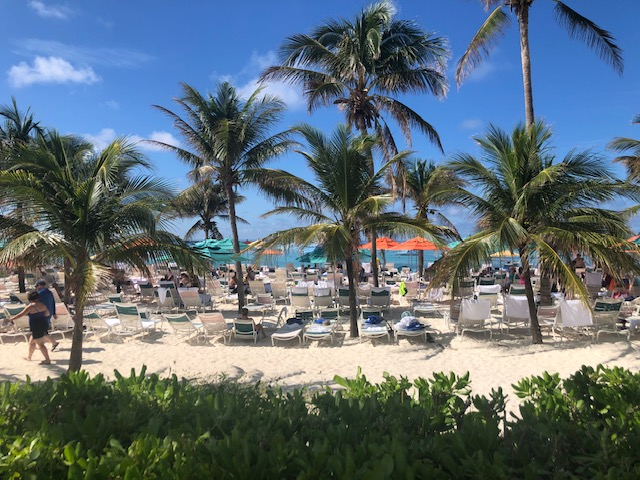 Others cannot stay away and it's nice that they have several options available while enjoying their cruise.
How have you stayed connected while at sea? Do you take advantage of any of the services listed above? Tell us about it in the comments or on Kenny's Facebook page. You can also join the crew on Facebook!
Maggie Baltz