My family and I saw a preview of Pixar's newest film over the weekend! I'm going to share my honest review of Onward.
My husband, son (age 10), and I went to see Disney/Pixar's latest film, "Onward" on Saturday! If you've never done a preview of a Disney film before, I recommend it! We got these cute pins:
Simpson Short
There's been a lot of chatter about the short film before the movie being a Simpson's film. We all liked it and thought it was a cute way to welcome the Simpsons family to the Disney family!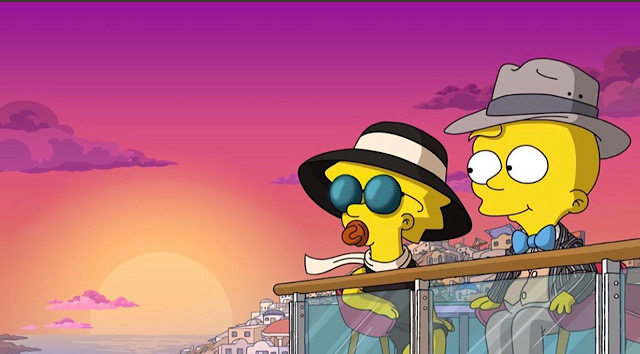 Maggie goes to a park with Marge and meets her baby soul mate, only to miss him because Homer takes her to the "wrong" park the next day.
It was cute and I feel using the character of Maggie should help Disney die-hards get used to the merger because Maggie is cute and innocent, much like most of our beloved Disney characters.
Onward Review
Now, on to the movie! Ian (Tom Holland, Spider-Man Far From Home) is turning 16. He's having trouble finding himself, trouble making friends, and trouble coming to terms with having never gotten to meet his father who passed away before he was born.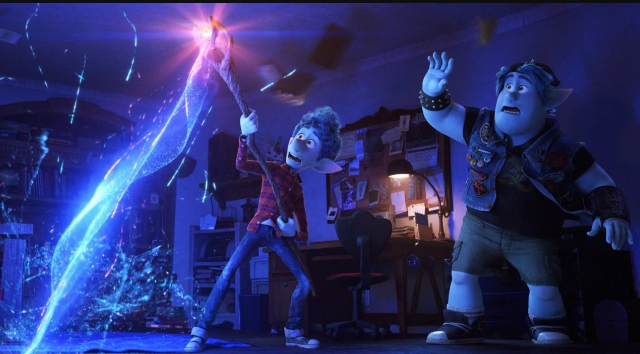 Ian's big brother, Barley (Chris Pratt, Guardians of the Galaxy), is big into the history of magic and fantasy. In their world, magic has lost its place over time as inventions such as the light bulb and the automobile are easier to use, so almost everyone prefers technology to magic.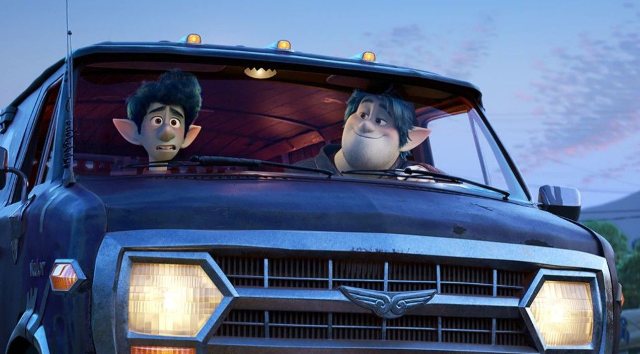 But Barley's encyclopedic knowledge of the "days of yore" comes in handy when he and his brother find themselves embarking on a quest (it's totally a quest!) to find a magic gem that they need to make the upper half of their father (re)appear.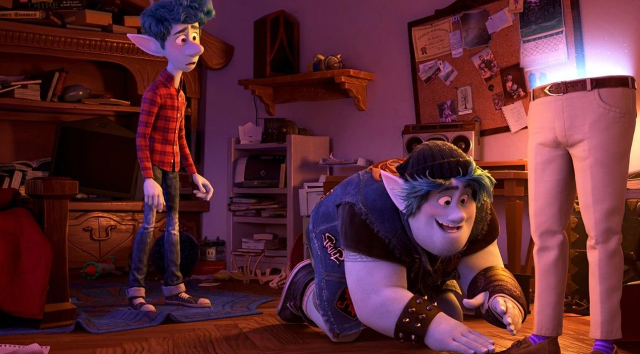 Our family absolutely loves Chris Pratt (our favorite sitcom is Parks and Recreation), and my son commented that Tom Holland is in just about everything these days.
Both performances were heartfelt and funny.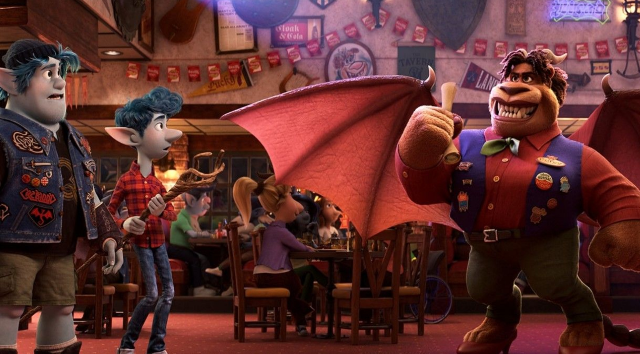 But, strong performances from Julia Louis-Dreyfus as Ian and Barley's mom, "Laurel," as well as Octavia Spencer's "Corey" the Manticore, and Mel Rodriguez's "Colt Bronco" (mom's new boyfriend) really rounded out the voice talent and made the film a pleasure to watch
We wished we had seen more from the mom and dubbed her the coolest single mom ever!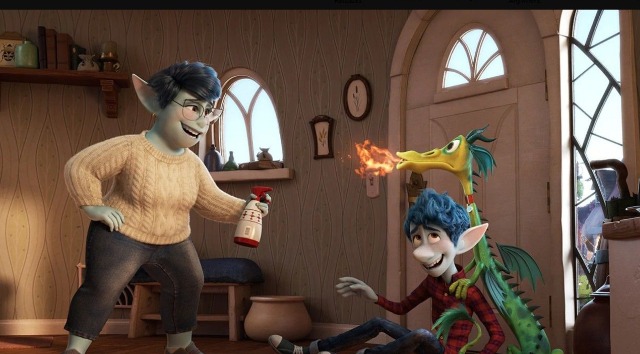 We definitely laughed a lot during this film! I loved how the world the film is set in sort of upended our expectations of fantasy beings by making unicorns pests and pixies a biker gang.
Speaking of biker pixies, I just wanted to give a heads up to parents of little ones, some younger children behind us got a little scared after the gas station scene.
Final Thoughts
While none of the three of us particularly liked the ending, we ultimately agreed that this was a great tale of brothers, of adventure and of taking the road less traveled.
Pixar's Onward opens nationwide on Friday, March 6. Catch the trailer below!
So there is my honest review of Onward!
Will you be seeing this movie over the weekend? Are you excited for it? Let us know in the comments on Facebook, and keep the conversation going in our friendly Facebook Group!
-Rebecca W Davis