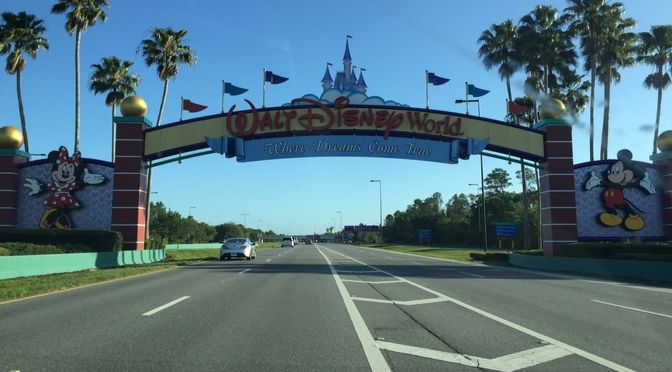 If you've been busy planning a Disney World trip, one of the most important decisions you'll need to make is whether to stay onsite in a Walt Disney World Resort or offsite. With pros and cons to both, it is enough to make your head spin!
You may have read about the amazing benefits Disney World offers its onsite guests, and there are many. You can read more about that here. But what many do not know is staying off property doesn't make your stay any less magical. In fact, I would argue your trip will be more enjoyable if you stay off property! Here's why:
You can save $$$
Perhaps the biggest factor many consider when choosing accommodations is price. If you've ever looked into staying on property, you know how expensive it is. Even the Value resorts, which start at $99 per night, get pricier for preferred rooms or during busier seasons.
You can find similar accommodations (or even more luxurious!) close to Walt Disney World for way less. Many offsite guests like to rent entire houses with private pools for around $200 per night.
Space to relax
Another benefit of staying off property is s p a c e. The Disney World Resort rooms are….tiny. This may not be a huge deal if you are just traveling with 1 other person, but an entire family crammed in a tiny hotel room for a week is not my idea of a vacation. I need space!
For less than what you can pay staying on Disney property, you can rent an entire house, including more than one bathroom….enough said!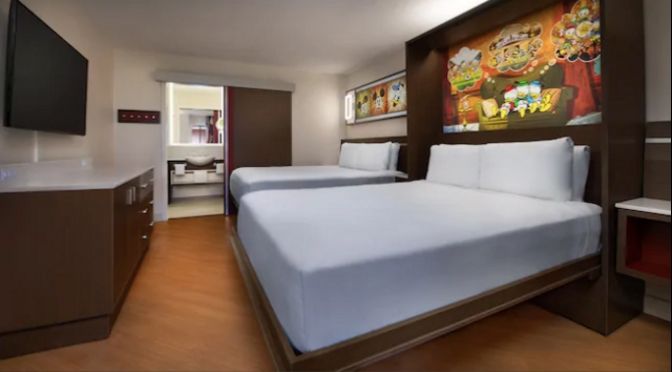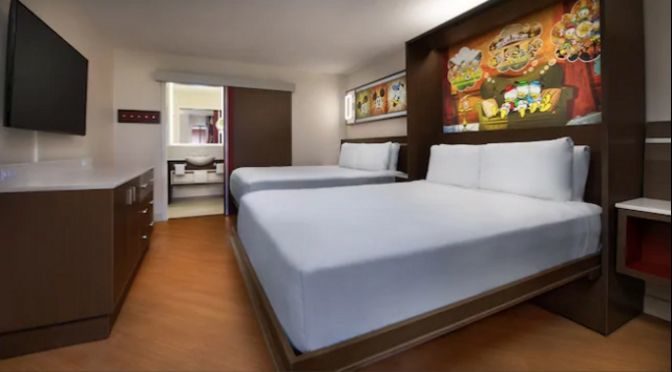 Access to a kitchen
Some people feel strongly that when they are on vacation they shouldn't have to cook. While I can respect that, I know for many, eating every meal out isn't always a great option for various reasons. Unless you are staying in a suite, the rooms at Disney World Resorts do not have kitchens.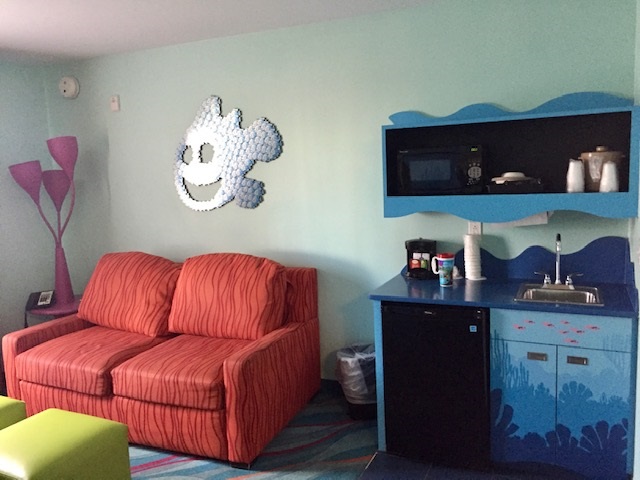 If you prefer to save money (or calories) by cooking your own food, staying on property will make this much harder. We like to eat one meal and some snacks in the Disney parks but make sandwiches to bring into the parks with us for another meal. It saves us money, time (instead of waiting in food lines, we can wait in ride lines instead!), and keeps the vacation weight gain to a minimum.
You aren't stuck with Disney transportation
Some view using Disney Transportation as a pro for staying onsite, but I always view it as a con. Using Disney Transportation is, in my opinion, the absolute easiest way to ruin your magical time. Riding a packed bus at the end of a long day and standing next to all of the sweaty, stinky people and screaming children is not the way I want to spend my vacation.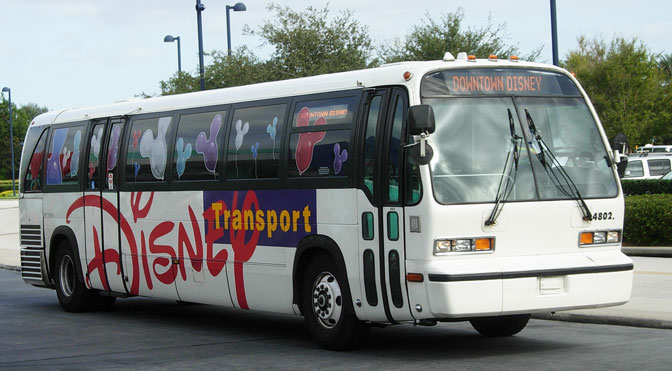 I have also experienced extremely long waits for transportation to arrive, only to have it fill up and pull away without me. There is nothing more magical than making your way back to your own car, passing by the lines of cranky children and adults who are waiting, cranking the air conditioner, and driving back to your hotel in peace.
If you love Disney Transportation and feel your trip isn't complete without it, don't worry, you can still use it! You may board any of the transportation options once at the parks and can use it freely. Even though I really don't like the transportation as a whole, I can't resist riding the Monorail at least once every trip. I'm also looking forward to riding the Skyliner for fun on my next trip.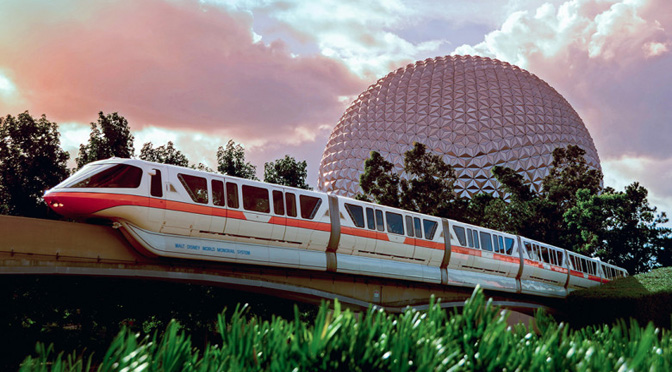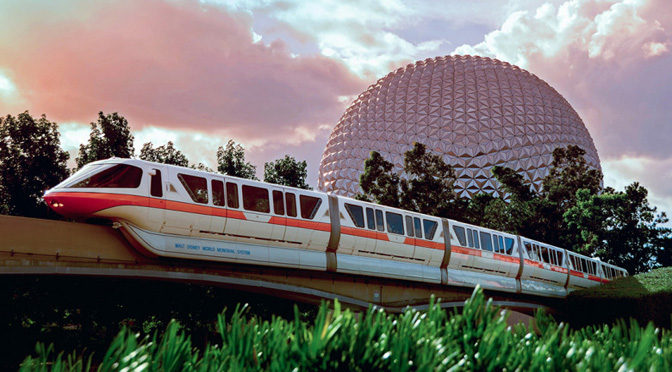 FastPass+
A few weeks ago I told a friend I was staying off property for my next trip, and his immediate response was, "Is that a good idea? You won't get any good Fastpasses if you book at 30 days out instead of 60." I have never found this to be a problem.
Sure, Slinky Dog Dash, Avatar Flight of Passage, and Seven Dwarfs Mine Train won't be available for me to prebook at 30 days out. It never has been. But guess what? On my last trip, I rode Flight of Passage 3 times, Slinky Dog Dash 4 times, and Seven Dwarfs Mine Train twice.
How you ask? Using the tips I learned through Kenny the Pirate's Character Locator! These tips alone have saved me so much time and money. I don't worry at all about pre-booking Fastpasses, because I know I will experience every attraction I want to!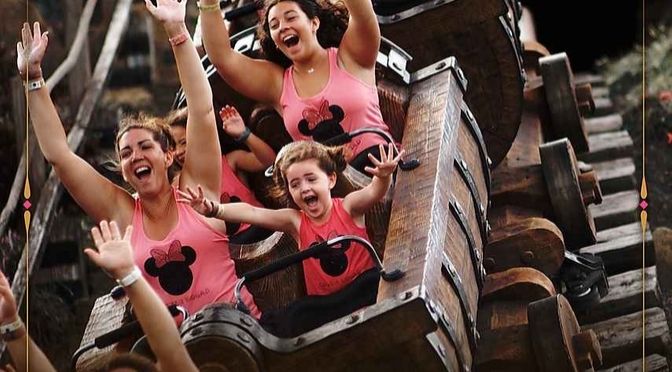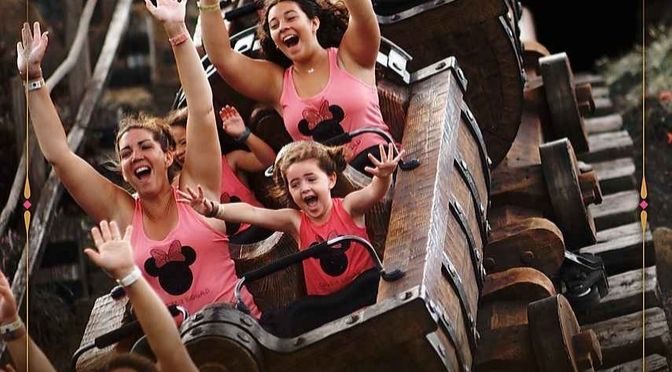 But what about Extra Magic Hours?
Onsite guests have the opportunity to either get into select parks earlier than offsite guests or stay later in the evening after offsite guests leave.  You may think that staying offsite and losing this benefit will harm your touring plans.
However, even when I stay onsite, I never spend my day in the parks with Extra Magic Hours; it is always the busiest park.  KtP crowd calendar has more information on the best parks to attend each day.
Have you ever stayed off property? What is the best thing about experiencing Disney World this way? Drop me a comment below and let me know!
Jamie Fonseca