All Disney lovers have a few memories that are particularly magical. One of mine is the first time my son met Peter Pan.
At age 3 my son was a huge Peter Pan fan. So I booked the Pirates and Pals Fireworks Voyage to make sure he had a chance to meet him. My son was dressed in his Peter Pan costume, and I was imagining him racing to the front of the line to meet him when we got off the boat!
What I didn't anticipate was how overwhelmed and shy he felt when he finally had the chance to meet his hero.
He said he wanted to meet him last, but when his turn came he still couldn't gather the courage.  After everyone else had left, Peter and the Cast Members spent several minutes trying to coax him to get close enough to Peter for a photo.  Finally, I told them that I just didn't think it was going to happen and thanked them all for being so patient.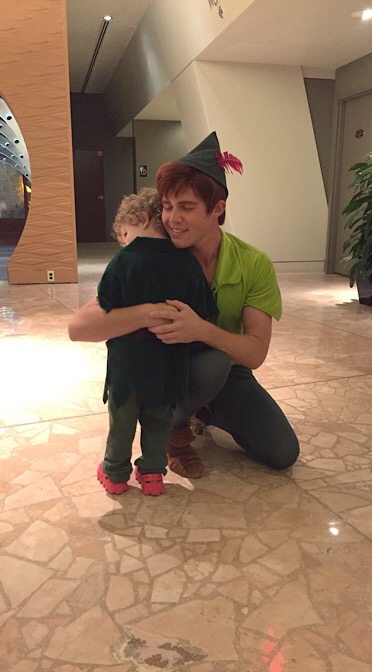 When my son saw Peter walking away into the Contemporary Hotel he changed his mind and said, "I DO want to meet him!" The Photopass photographers shouted out to stop Peter, and we raced in to meet him in the lobby of the Contemporary.
My son ran into his arms for a hug and they chatted for several minutes. I do think Peter did all of the talking and my son just stared at him in awe though! It was a moment I'll always remember and I'm so grateful for the Cast Members who went above and beyond to give him this moment. If you ever want to thank a Cast Member, read out post HERE about ways to thank them!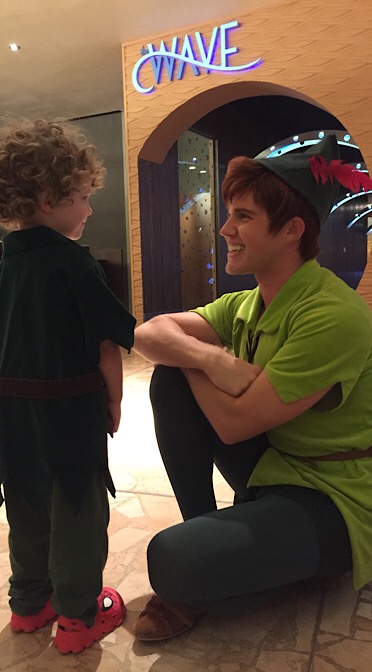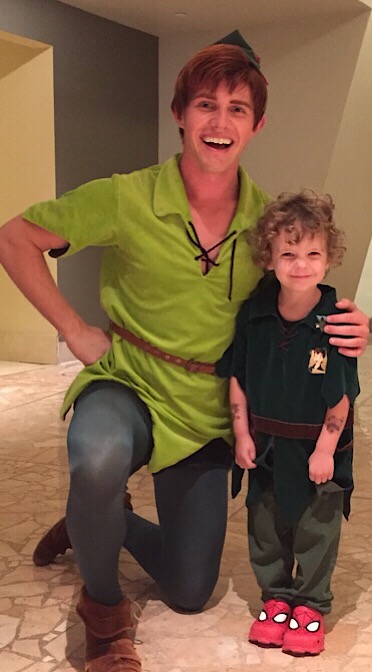 Info about where/when to meet specific characters as always can be found on Character Locator.
What is your favorite Disney magical moment?
By: Ashley Emerson Beckwith
Follow me on Instagram: @disneyparksmom