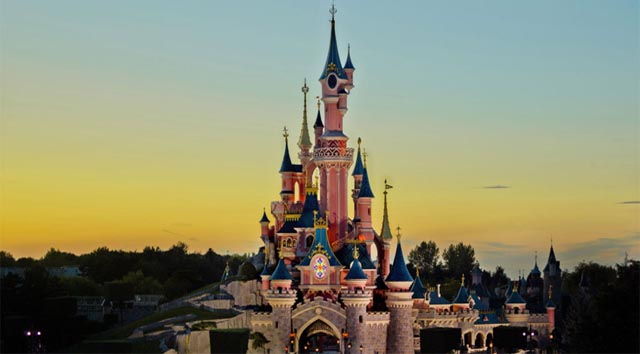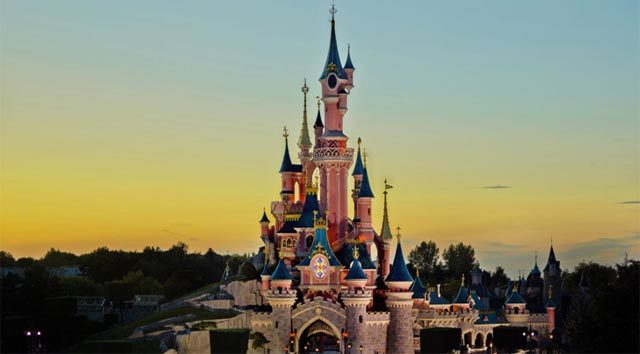 Are you looking to bring home a bit of the magic of Disney Parks during this time of social distancing? We have seen wonderful live streams from Disneyland parks across the globe. Now, Disneyland Paris is offering live streams of their most loved attractions and entertainment. See how you can view these at home, and also how you can help cast your vote as to which live stream will be available next.
Vote For Your Favorite
In honor of Disneyland Paris' anniversary on April 12th, the park created a poll this past Monday, April 6th to determine which great entertainment option guests would like to see live streamed. They offered two great choices: "Disney Stars on Parade" or "Disney Illuminations."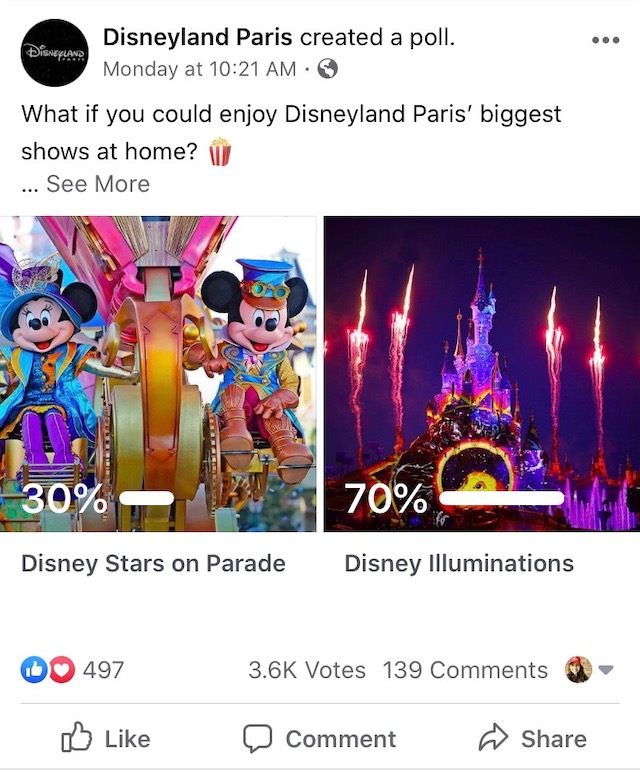 The overwhelming response was for "Disney Illuminations." This nighttime firework extravaganza will be available for viewing with Disneyland Paris Presents.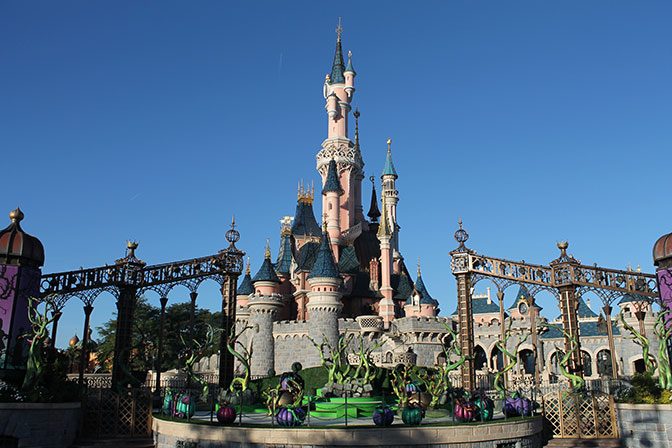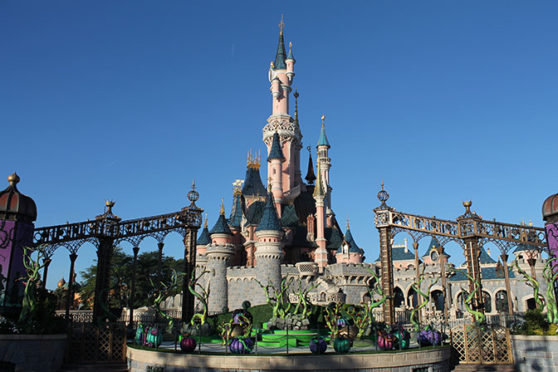 Grab your popcorn in your cute popcorn bucket, Mickey Mouse ears, and prepare for a dazzling display of Disney magic as both fireworks, projections, and water effects all pair together to light up beautiful Sleeping Beauty Castle.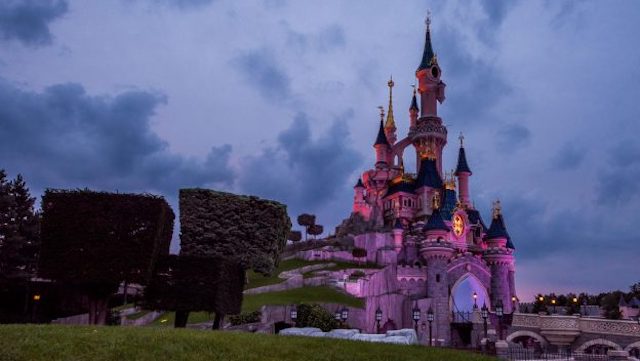 Both new and classic Disney characters join together to celebrate the magic and wonder that makes us all believe that anything is possible if we just believe.
Disney Magic Moments
Disneyland Paris will offer additional polls each week to allow guests to vote as to which entertainment or attraction that they would like to view next.
New content will be added to the Disney Magic Moments page from Disneyland Paris both on Wednesdays and Sundays throughout the time that this Disney park is closed due to COVID-19.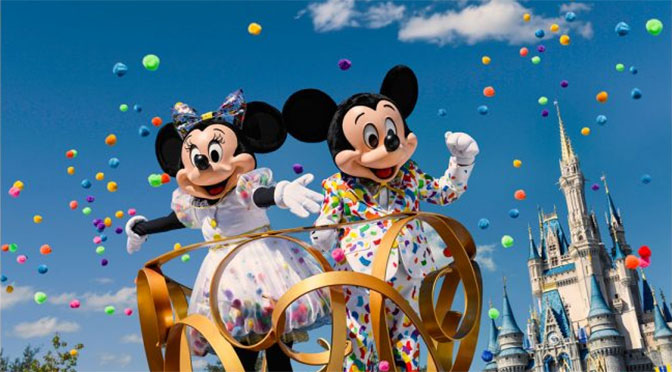 More Great Ways to View the Magic
We have shared additional great virtual views of Disney magic with you such as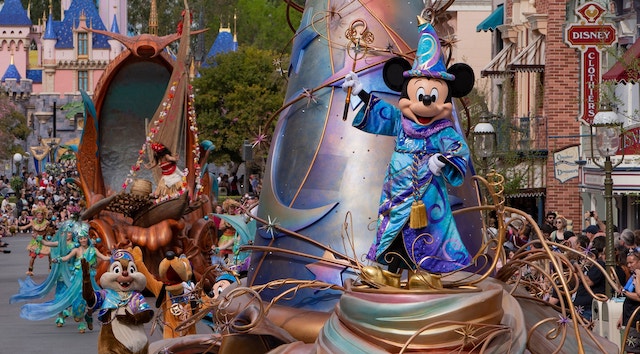 Which Disneyland Paris attraction to you hope to see next? Please share your favorite Disney nighttime attractions with us on our KtP Planning page and on our Facebook page.