Tokyo Disney is delaying its reopening again. This is not surprising as the coronavirus situation unfolds and things change daily. Read the newest details below.
Tokyo Disney originally closed back in late February in an effort to reduce the spread of coronavirus.
It originally planned to reopen on March 15 but had to delay the reopening again until early April. With this second delay, the Beauty and the Beast expansion was also postponed. It was set to open on April 15.
This expansion, as part of the new Fantasyland area, will include such attractions and experiences as the Enchanted Tale of Beauty and the Beast ride, a Gaston's Tavern counter service, village shops and the Fantasyland Forest theater.
Additional rides and experiences coming with the expansion include The Happy Ride with Baymax and Minnie's Style Studio, which is a new meet and greet location with Minnie Mouse.
A Third Delay
Just today, Tokyo Disney announced it would extend the park closure.
The temporary closures of Tokyo Disneyland and Tokyo DisneySea have been extended in light of the continued request from the New Coronavirus Response Headquarters to refrain from holding events, etc. as well as the current situation in Japan and abroad. The reopening of the parks is planned for April 20 or beyond, for which a new announcement will be sent out.
Note, that the reopening of the parks is scheduled for April 20 OR BEYOND. We will likely see more delayed reopenings in the future as this global pandemic plays out in the coming days and weeks.
Tokyo Disney has been sharing special videos, which feature shows from the parks! The company posted the farewell video of Fantasmic, which was set to end on March 20.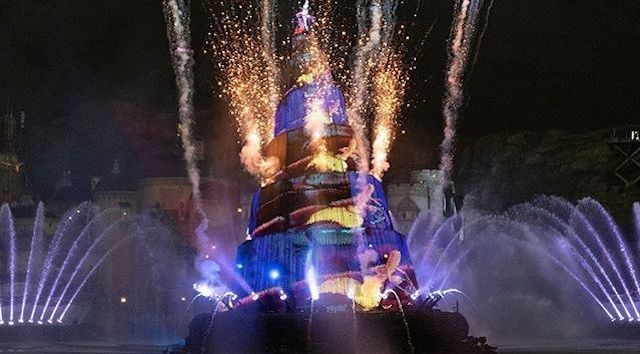 It also released two of its unique shows to YouTube for guests to enjoy from home since we can't go to the parks! One is called "It's Very Minnie!" and the other is "Pixar Play Time Pals!"
Disney World Closure
We know Disney World is going to have to extend its closure because of the stay-at-home mandates in Orange County and Osceola County. Both are in effect until April 9, and since Disney World is located in both counties, it will be affected as well.
However, Disney World has not made an announcement yet. We will be sure to update when the announcement comes.
You can stay connected with Kenny the Pirate on facebook as well as the Kenny the Pirate Planning Crew group.
-Monica