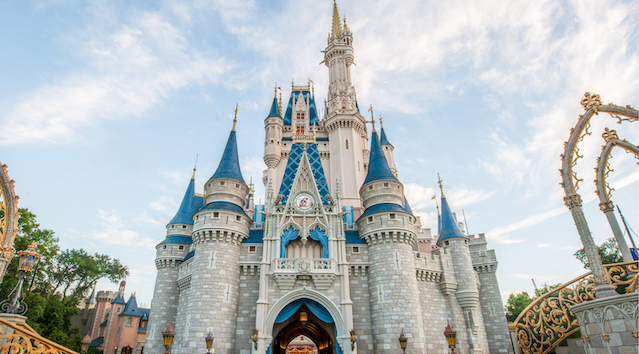 Bibbidi Bobbidi Boo! The Fairy Godmother will be working her magic on Cinderella Castle! The popular Magic Kingdom icon will receive enhancements in the coming months. See the beautiful concept art below!
The first thing most people think of when they think of Disney World is Cinderella Castle. It's considered the icon of Disney World for many. Because of this, it should always look its very best right?
Disney just announced that Cinderella Castle will be receiving enhancements. Cinderella received her magical makeover 70 years ago when the film debuted. It's time for her castle to get the same special treatment!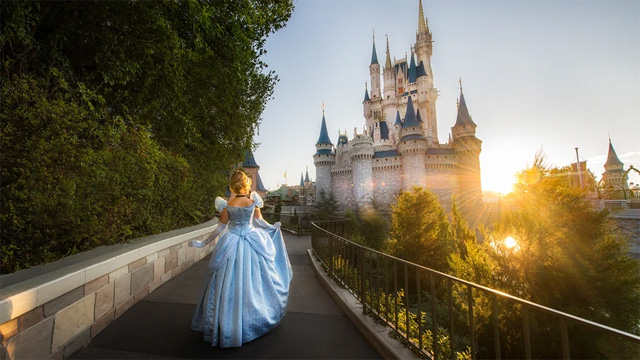 The work will begin in the next few weeks and continue through the summer. With 2021 being the 50th anniversary of Magic Kingdom, it's no surprise Cinderella Castle will be getting a touch up. I am sure many other attractions will also be getting updated.
So far it's a small world queue line, Big Thunder Mountain, Swiss Family Treehouse, Splash Mountain, and the WDW Railroad are also currently closed for refurbishment or are slated to be refurbed in the coming months.
Look at the concept art Disney released for the new enhancements below: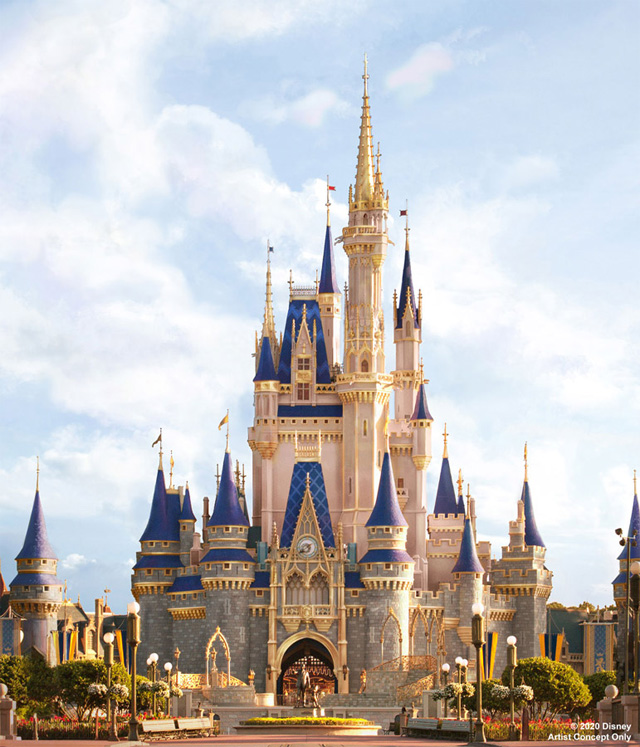 Let's compare it to what the castle currently looks like:
As you can see, there will be gold accents, and the top half of the castle looks more rose gold. I personally think this will look a lot better than the birthday cake the castle was transformed into for the 25th anniversary!
Mickey's Royal Friendship Fair and Happily Ever After will still take place so it doesn't seem as if the makeover will affect Cinderella Castle too much. There's no official word yet if Bibbidi Bobbidi Boo or Cinderella's Royal Table will be affected. I would guess not since reservations have been available.
Cinderella Castle Contest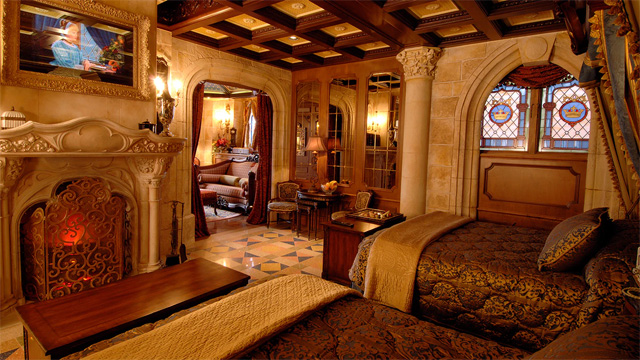 If you want to stay the night in Cinderella Castle here is your chance! Enter the contest to win a night in the suite plus two park days with a guide! Sounds magical!
Are you looking forward to Cinderella Castle getting a royal makeover? What do you think of the changes? Let us know on facebook!
-Monica