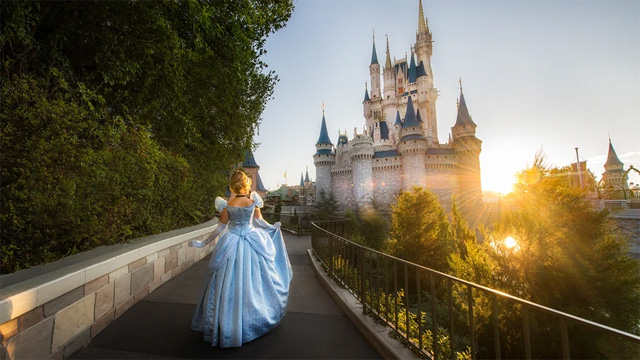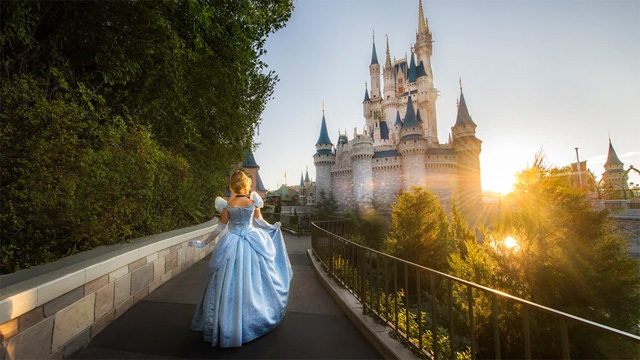 This is probably the top item on every Disney lover's bucket list: stay the night in Cinderella Castle. Find out how you could win the ultimate fairy tale trip!
Who wouldn't want to stay the night in the Cinderella Castle suite?! Since you can't buy your way into the most magical suite on Earth, you could try to win it courtesy of Omaze!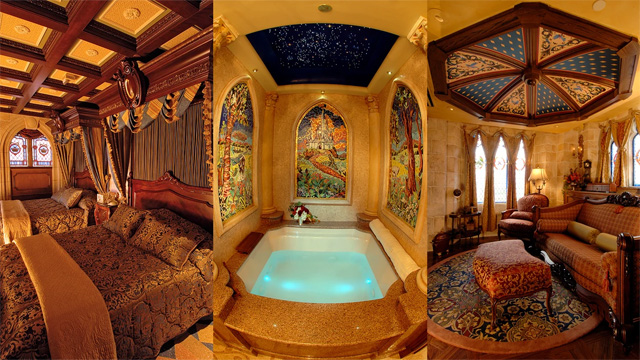 Here is what you win:
Spend a dream-come-true night at the famed Cinderella Castle Suite at Magic Kingdom® Park at Walt Disney World® Resort
Score eight 1-Day Theme Park Tickets with Park Hopper® Option, plus a VIP tour guide for a day
Enjoy an incredible dinner (and spectacular views) at Narcoossee's, the signature restaurant on the waterfront of the Seven Seas Lagoon at the far end of Disney's Grand Floridian Resort & Spa
Score round-trip flights to Orlando, FL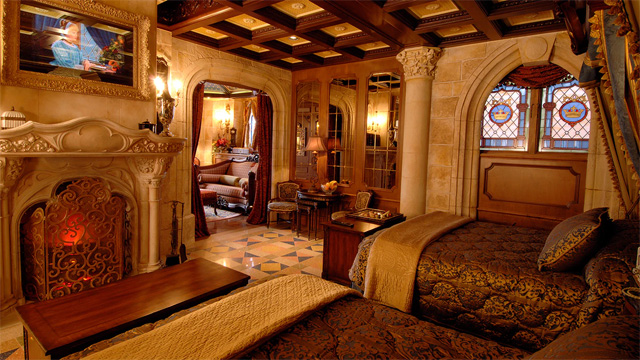 According to the contest, "Enjoy a two-day, one-night vacation fit for kings, queens, princesses, and pirates. It's a wish come true and experience only a lucky few will ever have—a night in the iconic Cinderella Castle at Walt Disney World Resort.
After other visitors have left the park you (and up to three guests!) will remain in the majestic Cinderella Castle Suite. You'll be surrounded by the beauty and elegance of a 17th-century castle, with all the comforts and conveniences of a 21st-century grand hotel. From your own all-night personal concierge service to the Magic Kingdom Park fireworks illuminating just outside your window, the amenities are right out of a Disney fairy tale.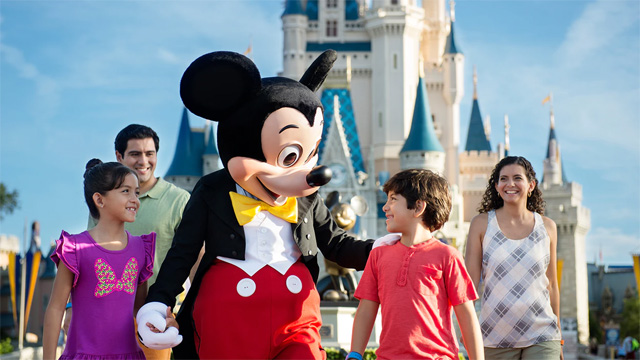 Your stay includes theme park tickets for two days, a VIP tour guide for a day and an incredible dinner at Narcoossee's. This is your chance to be part of the magic. The Castle Suite cannot be reserved by park guests—for any amount of money—so your one-night stay will be truly priceless. Step into the story. Live your Disney dream. Flights included!"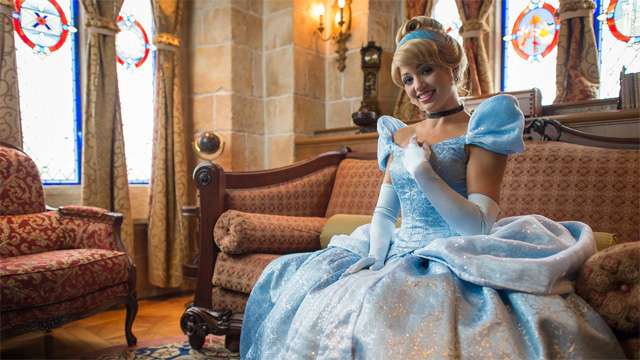 No donation or payment is necessary to be entered to win. However, you can increase your chances by donating to The Orlando Magic Youth Foundation (OMYF). They are committed to helping children in Central Florida, especially those most at risk, realize their full potential by supporting programs and partnerships that empower families and change lives.
You can earn anywhere from 100 extra entries to 2,000 entries by donating up to $100. Of course, you don't have to donate anything – there is a button close to the top of the screen to enter without donating. However, this is a great cause, and your chances of winning are increased!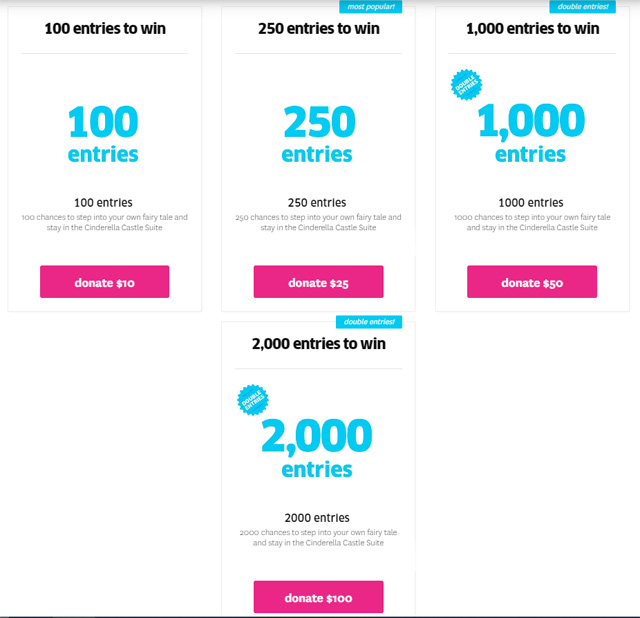 You have until April 7, 2020 to enter! Don't be late or the spell will be broken!
All official rules and guidelines plus how to enter can be found HERE.
Doesn't this sound like the most magical trip ever?! Let us know if you enter and especially if you WIN! You can comment on facebook and click the large facebook button below to share with your friends!
-Monica