There are many different souvenirs you can purchase to remember your Disney World vacation. However, there is none as timeless and unique as a silhouette portrait.
I have frames, mugs, shirts, balloons, snow globes, and so many more keepsake items – all purchased from Disney World. However, my favorite souvenir of all time is my children's silhouette portraits hand-cut by a Disney artist.
It is a one-of-a-kind keepsake that I will treasure forever!
What are Silhouette Portraits?
Silhouette portraits are portraits that are cut out on black paper, giving the appearance of a shadow. They are then glued onto white paper.
I am always reminded of the early 1900s when I see these. However, the art of silhouette cutting originated in Europe in the early 1700s. Artists would attend extravagant events and capture the silhouettes of important French people.
The art reached its peak in the 1800s and since then, it is still one of the most collected art forms.
According to silhouette-man.com, there are only a handful of silhouette cutters left in the United States. An estimated 15 people still create this artwork, and several of those are probably the artists at Disney World and Disneyland.
Here is an older video I found of one of the silhouette artists at Disneyland. She shares her love for the art, and you can see a little of the process.
Where can I get these done at Disney World?
These amazing portraits are created in minutes by very talented people at Magic Kingdom, Epcot, and Disney Springs.
In Magic Kingdom, there is a cart located in Liberty Square across from Sleepy Hollow. The other is on Main Street USA. If you are facing Cinderella Castle it is on your right side, situated in the alley between Crystal Arts and Uptown Jewelers.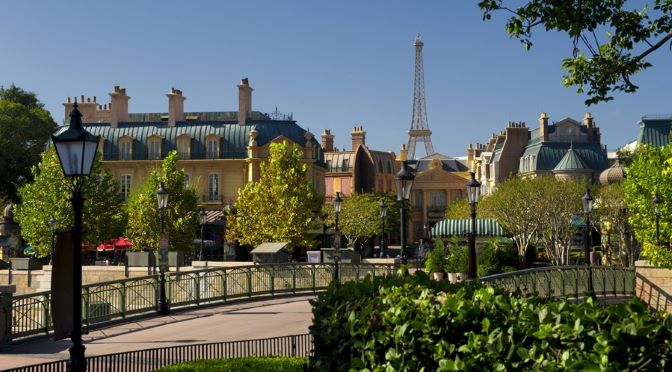 The cart in Epcot is located in the France pavilion. How fitting, right?
Disney Springs also has a location in the Marketplace.
What is the process like?
The process is very simple: you walk up to the cart and the artist cuts your silhouette portrait out by hand in a matter of moments. It took maybe 60-90 seconds for each person to get their portrait cut. The artist who cut out my children's portraits did a wonderful job in a very short amount of time.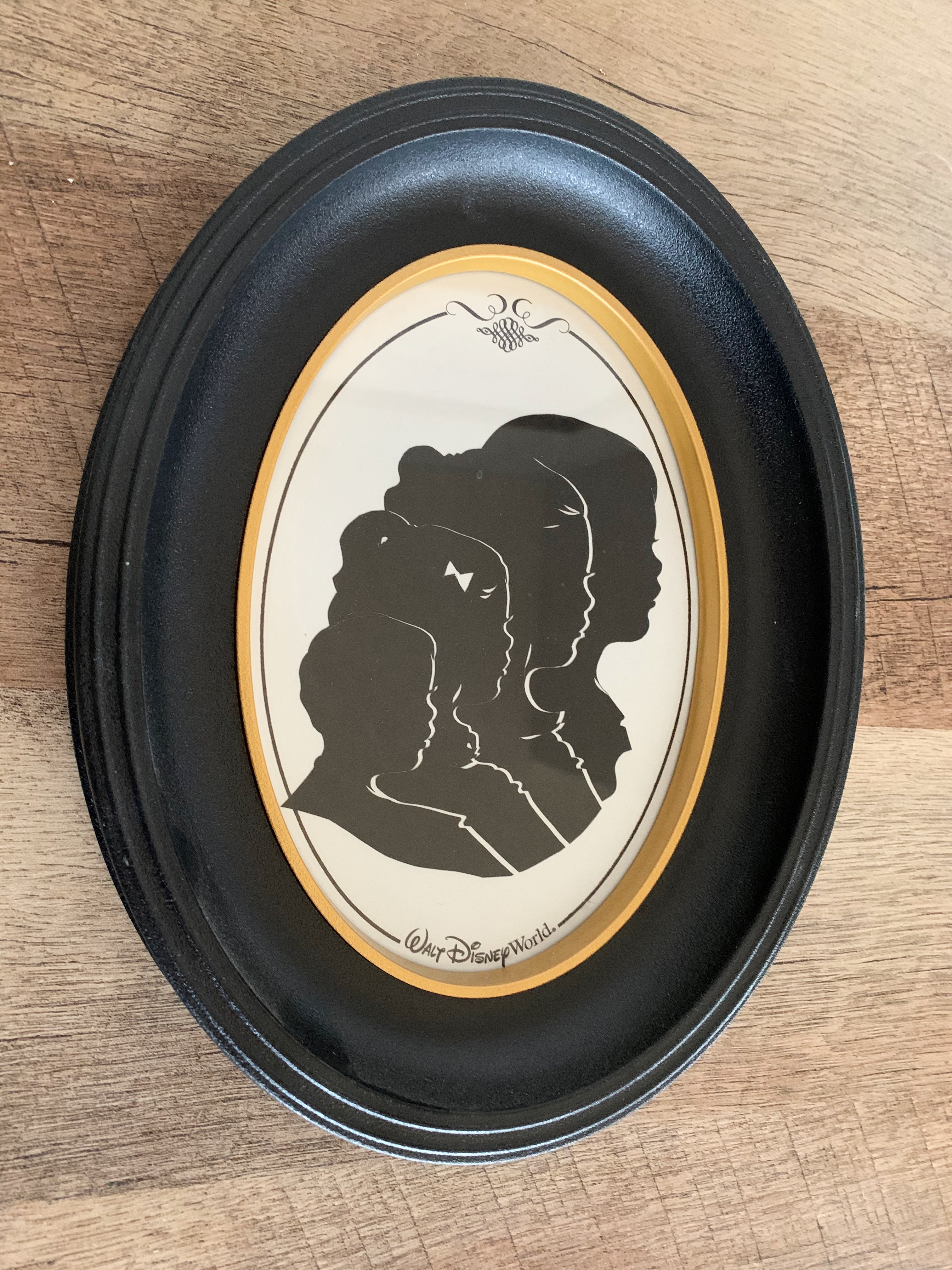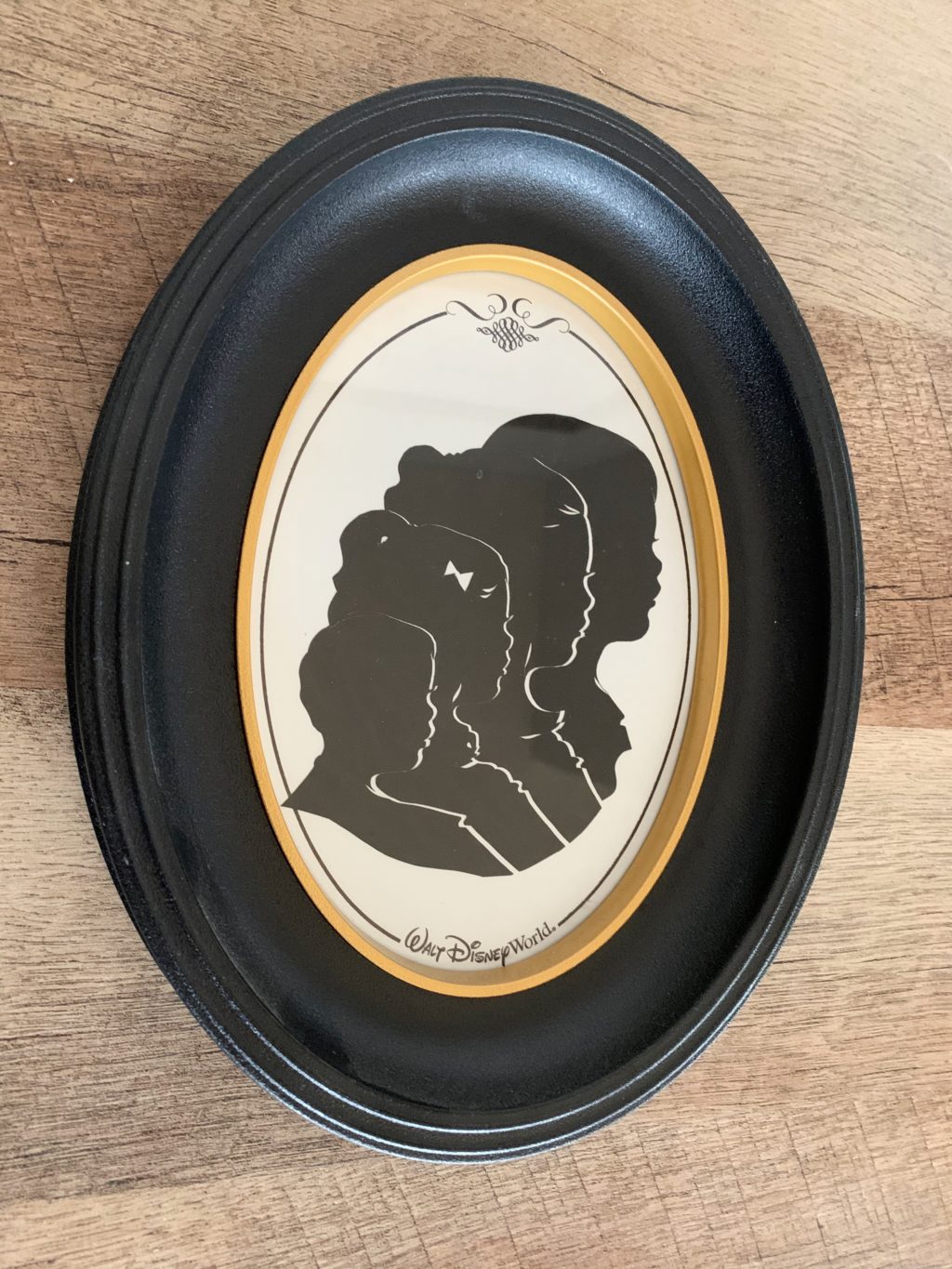 More than one person can be included in a portrait. All they do is cut the next silhouette right next to the previous one. We fit 4 children on ours, but it would be a tight squeeze with more subjects.
Below is a video that was taken of my children getting their portraits cut. You can see how effortless it is for the artist to move on to the next subject.
You can also see my younger daughter had a difficult time sitting still. The artists have been doing this for a long time and are very good at what they do. It's ok if you have squirmers!
The person does not need to be there (or awake) to get a portrait! You can bring a photo of your loved one as long as it's a side view and facing the way you want.
My youngest son was sleeping the entire time he was getting his portrait cut. The artist had no problem getting his portrait cut, and he didn't even know he was getting his portrait. Win win!
What is the price?
Each silhouette is $10 per person. Because the black paper is folded, you actually get a mirror-image copy of the silhouette.
You can choose to purchase an oval frame for $9.95 each. This makes it easy so you can have a polished look without searching for a frame when you get home.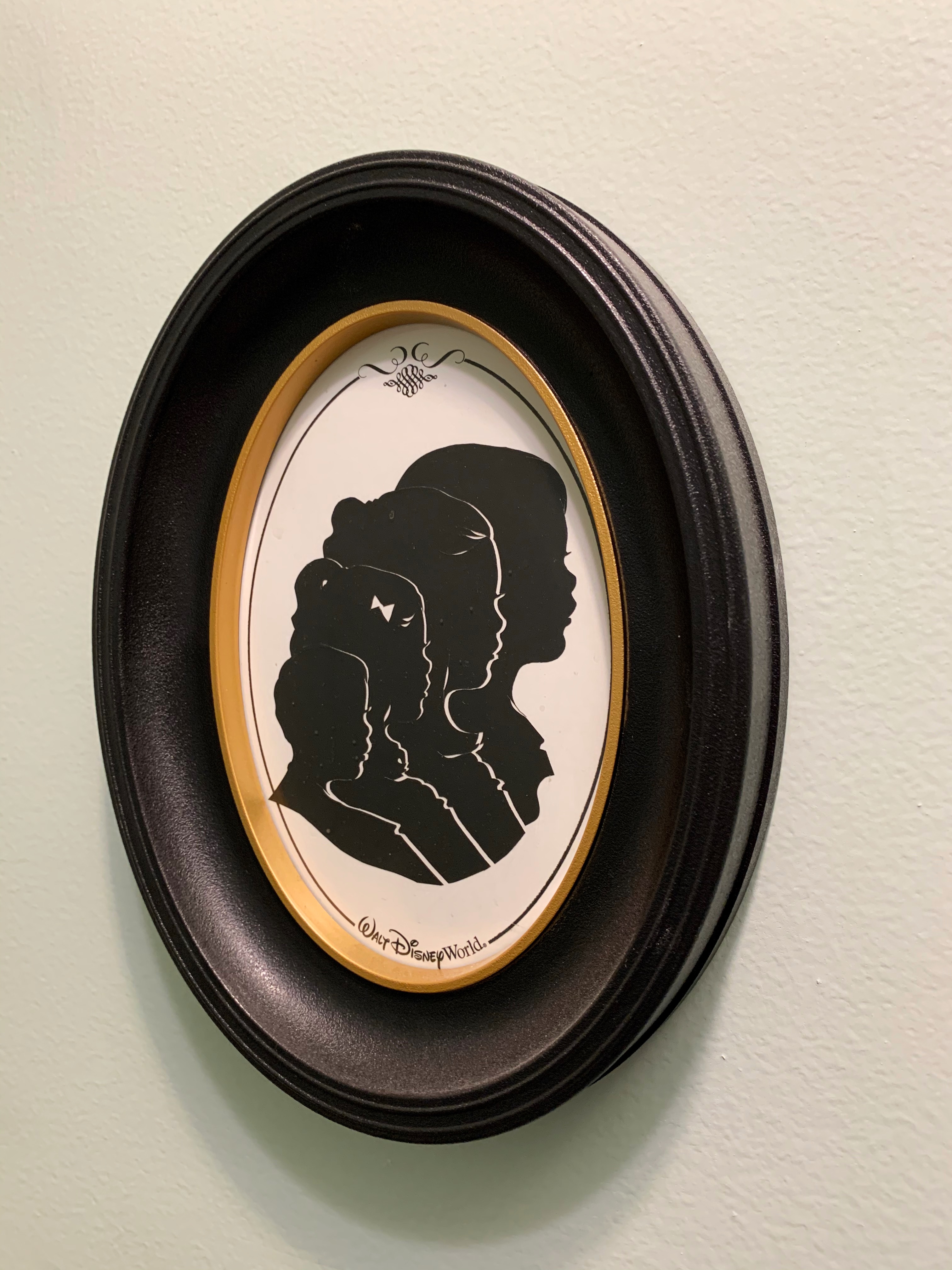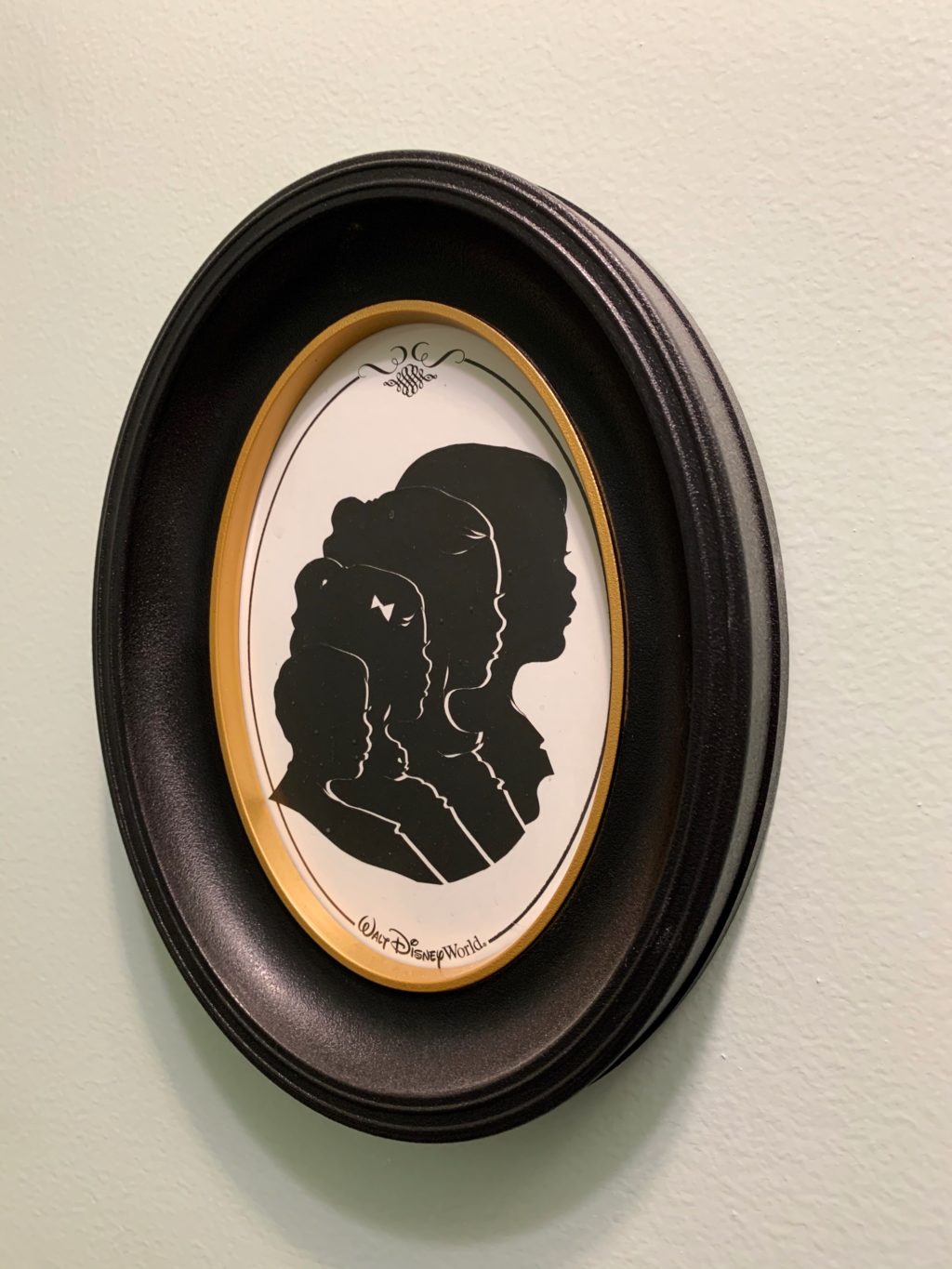 Also, you should absolutely tip your artist if they do a good job. My husband and I were so amazed at her skill and talent. We tipped above and beyond because we knew that what she had just given us was so priceless.
Our portrait hangs in our house so we are reminded of our Disney trip every time we walk by. It's a very unique and treasured keepsake we will keep for years to come!
Have you ever had a silhouette portrait? Share your photos with us over on Kenny the Pirate's facebook page!
-Monica S.