I am sure a lot of people pull out their spreadsheets, guide books, notebooks, planners, you name it with sheets and sheets of Disney plans, am I right? I'm here to tell you to STOP what you are doing!
Throw those notebooks out! Get rid of those books! There is no need to keep any spreadsheets of FastPass and dining plans! No sir or ma'am, as long as you have Character Locator!
Let's read on and look at five reasons why Character Locator is better than writing everything down using a pencil and paper.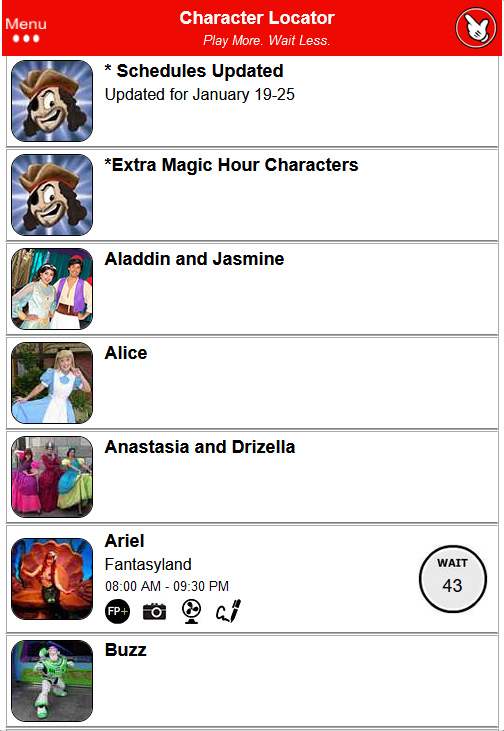 1. It's mobile!
Who wants to carry around heavy, awkward sized notebooks or loose papers with them while they walk around the parks? I know I don't!
What if you lose it? What if the papers fall out of your bag? What if the notebooks don't fit in anything? What if it rains? What happens when they get wet?
All of that planning and hard work you have done ahead of your trip is ruined! The nice thing about Character Locator is it works on any mobile device. It does not matter if you are an Android or Apple user. It works for both. I know all I need with me when I come to the park is my phone.
2. Maps
Did you know Character Locator has maps of the parks? I actually prefer using Kenny's maps rather than the maps they give to you in the parks because, in my opinion, they are easier to read and much more user-friendly.
Plus, you get Kenny's tips, so it's a win-win! It still does not stop me from grabbing a park map to have as a souvenir though!
3. Touring Plans
Kenny has premade touring plans on Character Locator along with every single ride, show, and attraction in case you want to build your own. If you don't have the slightest idea what to do on your park days, just choose one of the premade plans and you're ready to go.
Going back to reason 1, all of your touring plans are right on your phone! When I go to the parks, I know that every single day I have planned is all in one place on my phone in Character Locator.
Every FastPass, dining reservation, ride or show exists in my touring plans and I can easily refer to it when I need to.
Oh no! My Disney Experience isn't working in the park and I have a 5:00 p.m. dinner reservation at The Crystal Palace! They need my reservation number and I cannot pull it up. Hold on, no need to panic because before my trip, I added the reservation to my Touring Plans and everything I need is right here.
The other really nice feature about Character Locator is that it has the ability to share your Touring Plans with other members of your touring party. The only catch is they have to also be a subscriber to Character Locator. I just did this myself and it was so easy!
4. Attraction information
Character Locator even has all the information you need for each attraction in the park. Everything is literally in the palm of your hand.
Character schedules, height requirements, length of shows, and current wait times are listed for everything.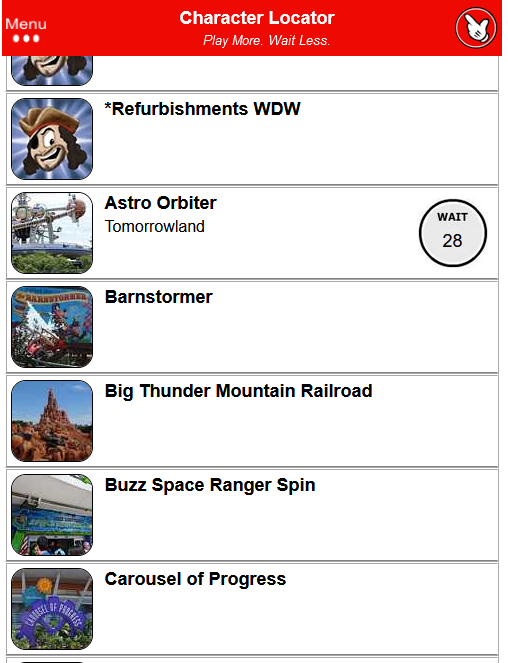 5. It's quick!
It's super fast. I never have to wait for it to come up on my phone and I have never experienced a delay. So, My Disney Experience isn't working? You need to check and see what the wait time for Seven Dwarfs Mine Train is, but the app keeps spinning and spinning! Don't worry! Character Locator shows what the wait time is. Want to pull up a menu real quick? They are there too along with Magic Shot locations and so much more!
Now, you can't use Character Locator for everything. Dining reservations and FastPass+ selections cannot be made on Character Locator. It's still recommended to download the My Disney Experience app on your phone for these reasons.
If you want to get the most out of your trip, use Character Locator and My Disney Experience together. Read about how you can use the two to make your trip even more magical!
Have you thrown out those notebooks or spreadsheets yet? Are you a subscriber to Character Locator? If so, tell us what your favorite feature is and how it has helped you plan your trips! We would love to hear all about it. Tell us on the KtP facebook page!
Maggie Baltz