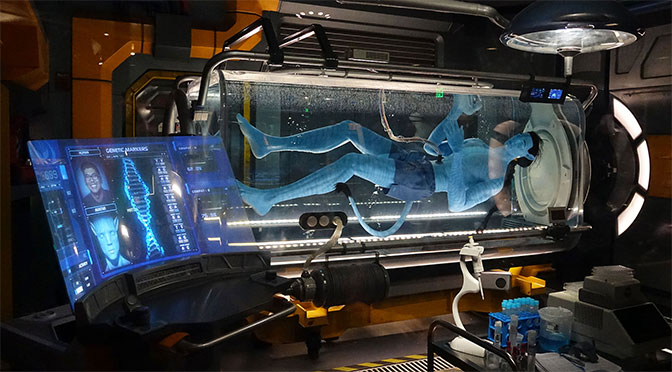 This weekend we celebrate and honor our country's presidents. It is also a weekend when many guests visit the parks at Disney World. But, just how busy is it on a holiday weekend?
I've taken a look at the current wait times today, Saturday, February 15, to give you an idea. Plus, I've also got some tips to help you make the most of your time if you plan to visit during a busy time of year!
All screenshots were taken at approximately 2 pm. Let's see what is going at Disney World this afternoon.
Magic Kingdom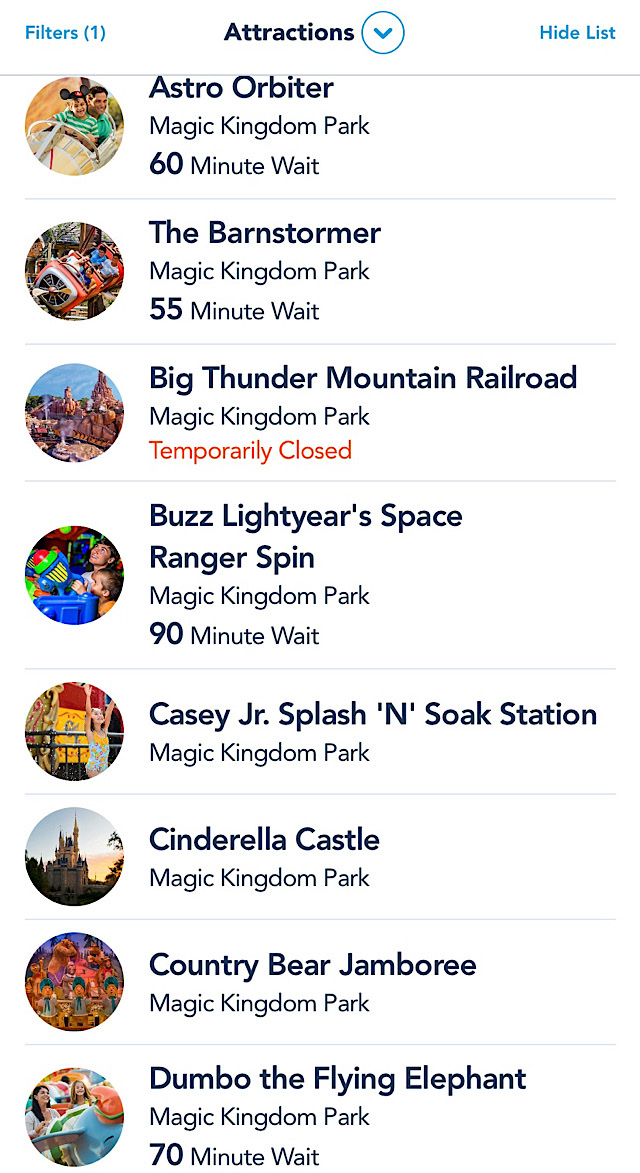 Starting in Magic Kingdom today, we see several attractions are sitting at one hour or longer wait. Dumbo is posted at 70 minutes, and Buzz Lightyear has a 90 minute wait. Big Thunder Mountain is currently closed, which is not helping to spread the crowds out over the park.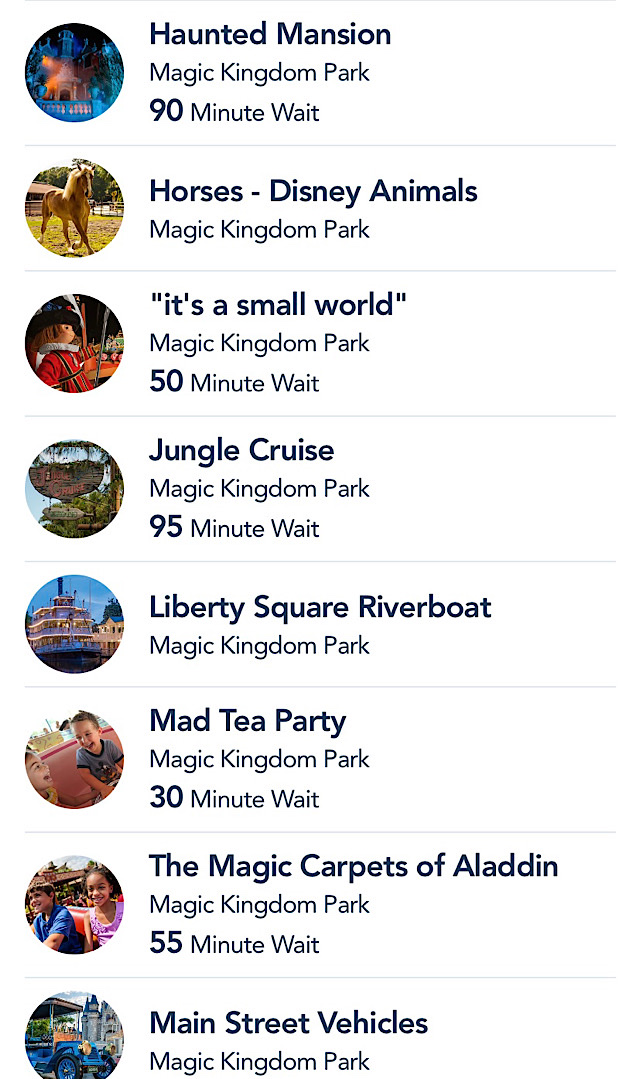 Haunted Mansion and Jungle Cruise both have 1.5 hour long waits. I love the corny jokes on Jungle Cruise, but I wouldn't wait that long for a slow boat ride!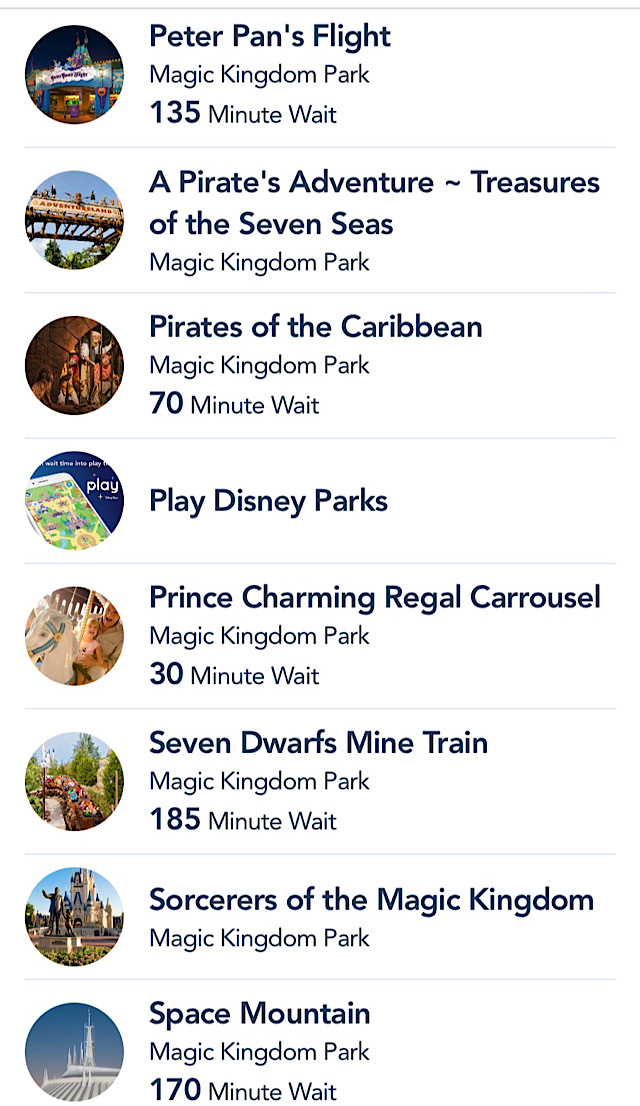 Not surprisingly, the big headliners at Magic Kingdom have very long waits. The attraction with the longest wait in Magic Kingdom is Seven Dwarfs Mine Train, which has a wait time of a little over 3 hours.
This is not as busy as Magic Kingdom on New Year's Eve though. Around 2 pm back in December, Space Mountain had a 4 hour wait! You can see wait times from New Year's Eve HERE.
Hollywood Studios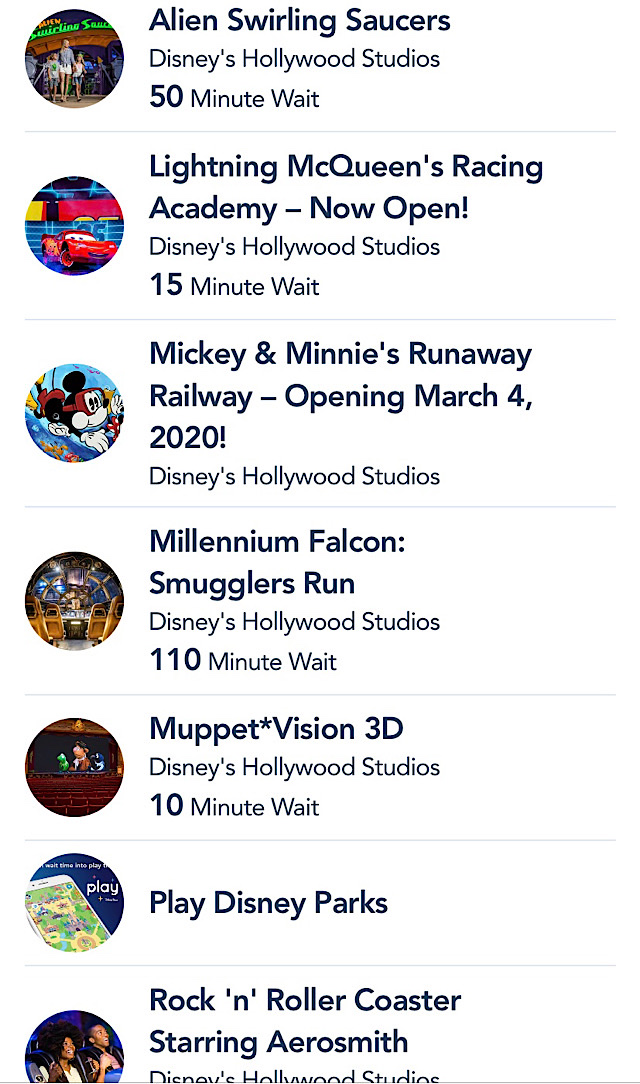 Hollywood Studios is home to many popular attractions: Rise of the Resistance, Millennium Falcon: Smuggler's Run, and Slinky Dog Dash. While Smuggler's Run is still a a standby option until next week, the wait time is 110 minutes. Plus, people are waiting 50 minutes to ride Alien Swirling Saucers.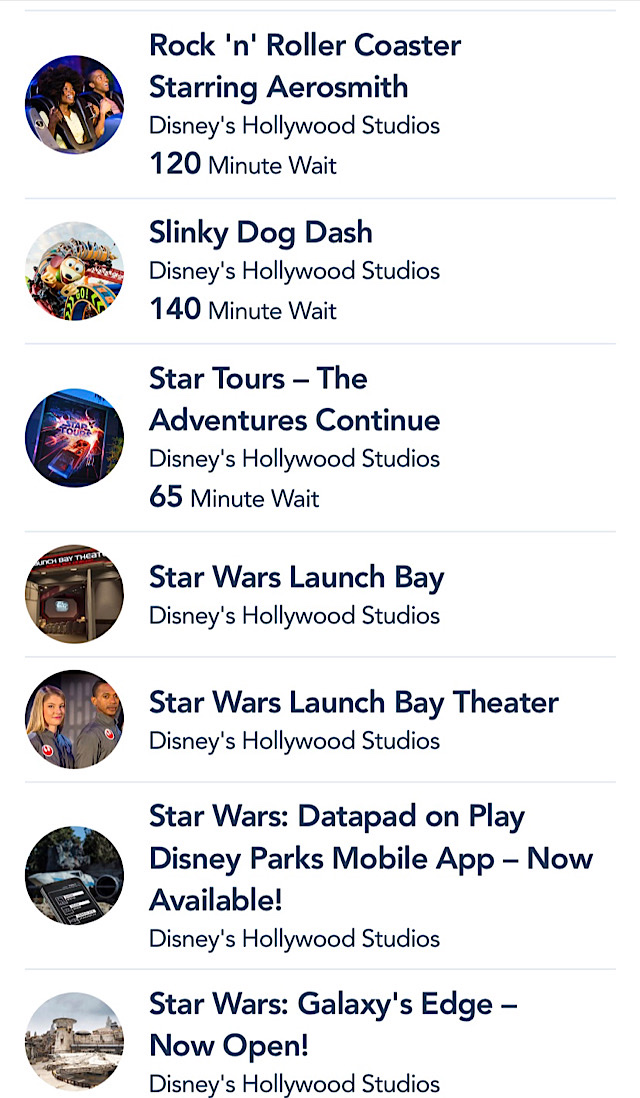 Rock 'n' Rollercoaster has a wait time of 120 minutes. They will never make it across town in time at this point.
Folks are also waiting over 2 hours to ride Slinky Dog Dash. This is not surprising since it is one of the most popular attractions at Hollywood Studios.
It's also worth mentioning, that Boarding Groups 47-59 are being called back to ride Rise of the Resistance currently. Anything above 55 is a backup boarding group so hopefully, everyone will get to ride today! Check out Kenny's complete guide to boarding groups HERE.
Animal Kingdom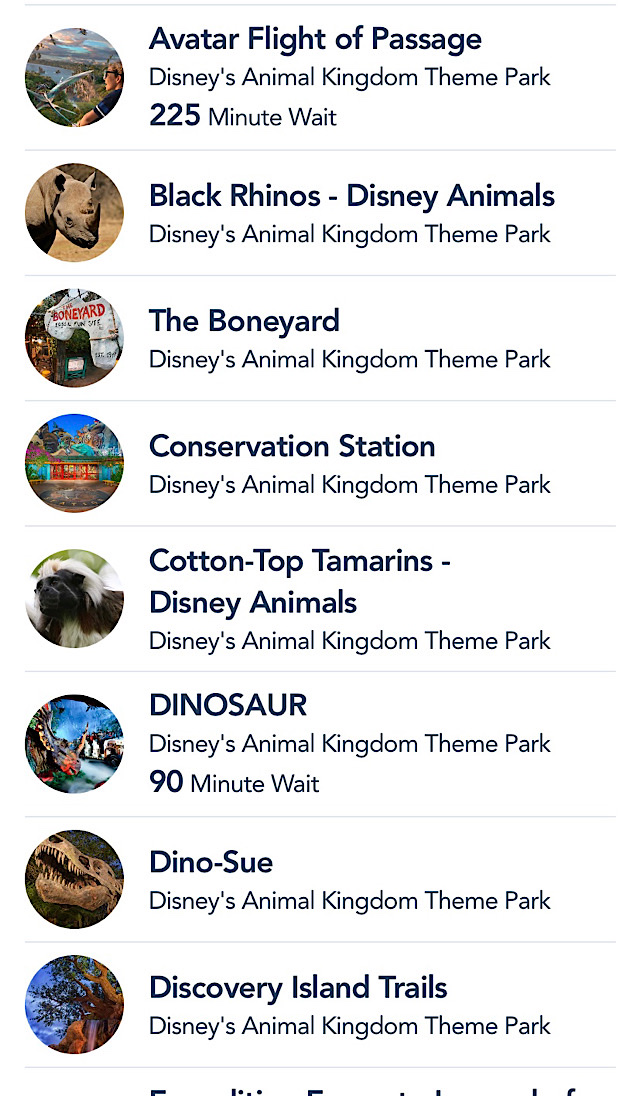 Avatar Flight of Passage wins the award for the longest wait in Disney World today! 225 minutes is a really long time – I hope guests used Kenny's Character Locator tips to try to grab at FastPass+ before heading to the standby line!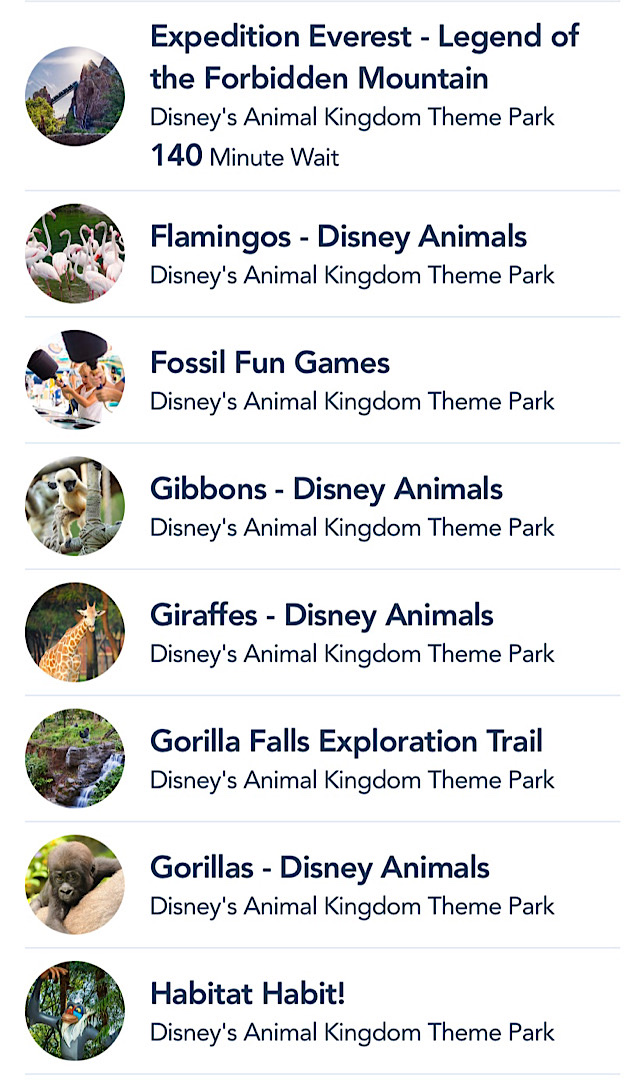 Expedition Everest has a wait time of 140 minutes. That's a pretty long time to wait for the ever-elusive Yeti. However, Expedition Everest is one of the headliners at Animal Kingdom so I get it.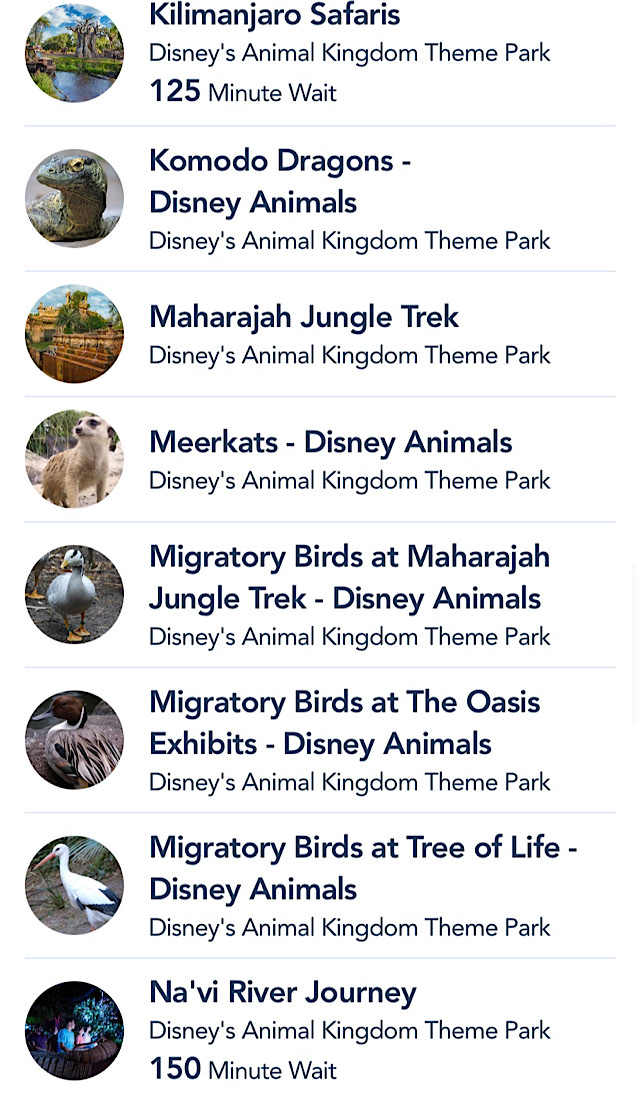 Lastly, you'll be waiting over 2 hours to check out the animals on Kilimanjaro Safari. Look for the new baby zebras if you get a chance!
Epcot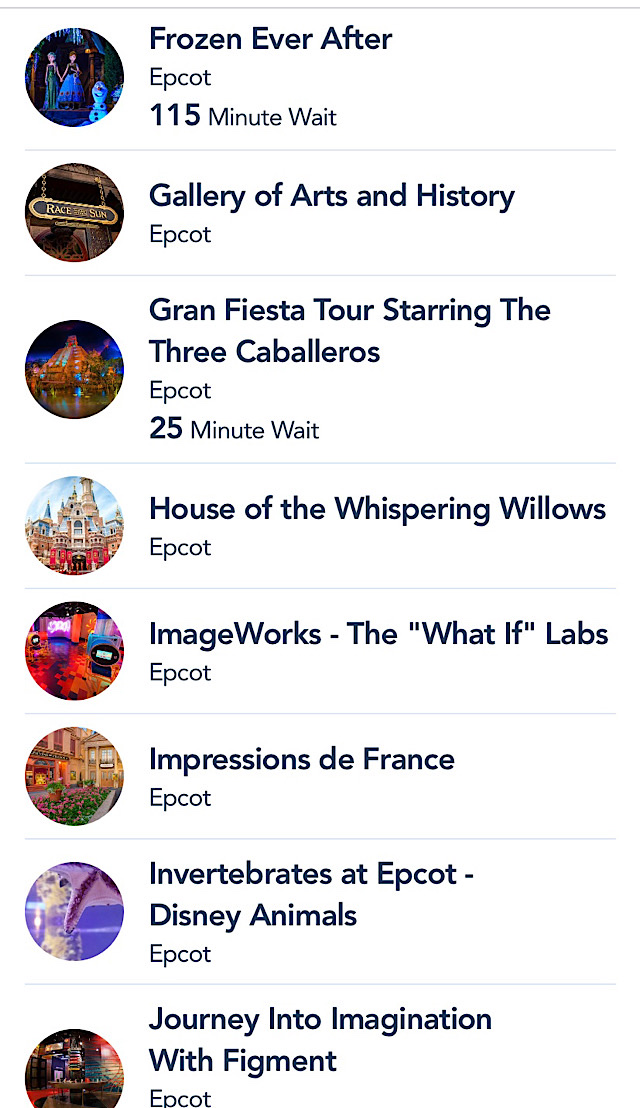 Over at Epcot, Frozen Ever After has a posted wait time of almost 2 hours. Guests are also waiting 25 minutes for Gran Fiesta Tour.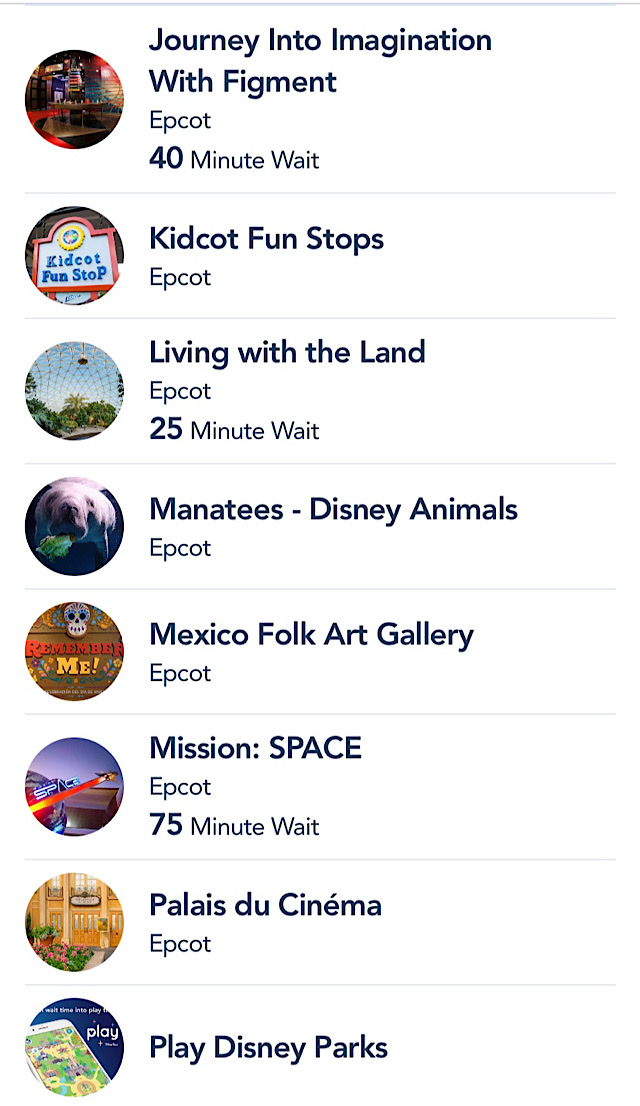 Journey into Imagination and Living with the Land don't have outrageous wait times right now. However, Mission: SPACE has people waiting 75 minutes.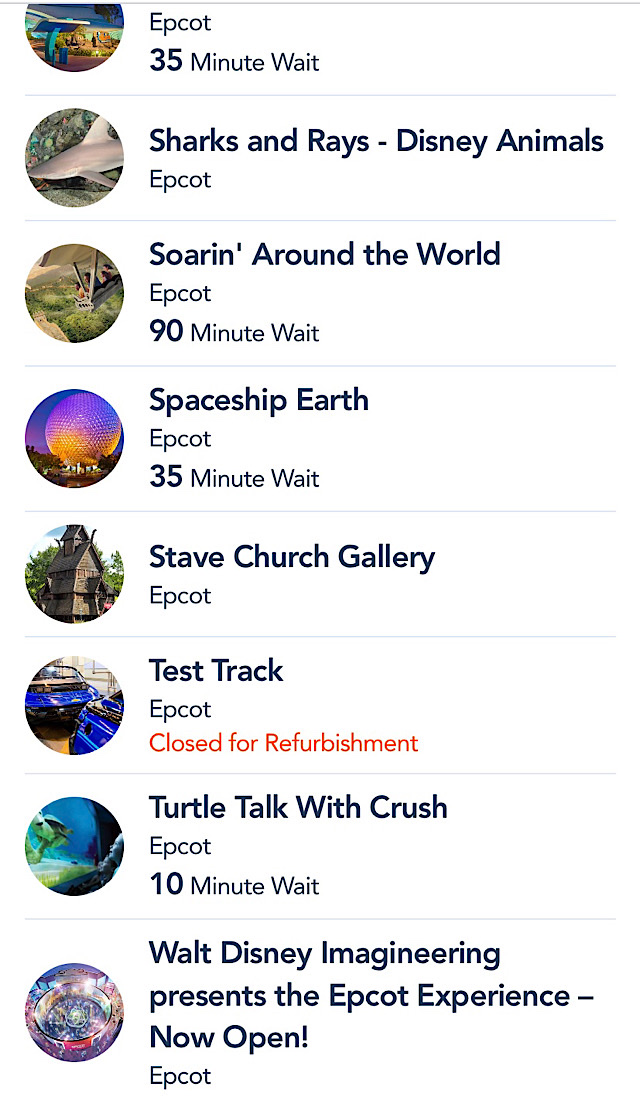 Lastly, Soarin' has a wait time of 1.5 hours. Test Track, as we know, is currently closed for refurbishment. I hope many of the people at Epcot are enjoying Festival of the Arts!
How can you avoid these wait times?
First, I'll assume that your schedule doesn't allow for flexible availability, and you are forced to come during peak times. If you can, you should always try to schedule your Disney trip based on the crowd calendars. Kenny always accounts for school breaks, holidays, and events when he creates his calendars.
Rope Drop
My first suggestion is to arrive early! You will need to get there 1 hour before the earliest posted opening time for a park. For Hollywood Studios, make that 90 minutes or more before the posted time.
It's worth it to ride several attractions with little or no wait, and this will be accomplished first thing in the morning. So wake up early!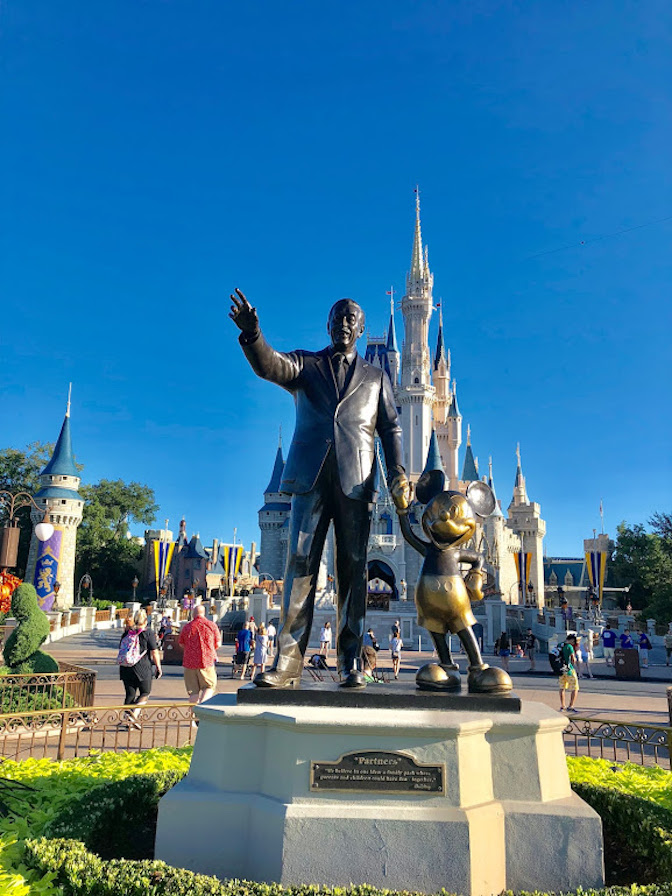 Use FastPasses wisely
If you reserve the most popular attractions ahead of time, you can spend some time doing all the other rides first, and then use your FastPasses on the rides with higher wait times.
Did you know you can continue to book FastPasses one at a time after your initial three have all been used up? It's true! After your three FastPasses are gone, use the Tap, Grab, and Modify tips on Character Locator to help you.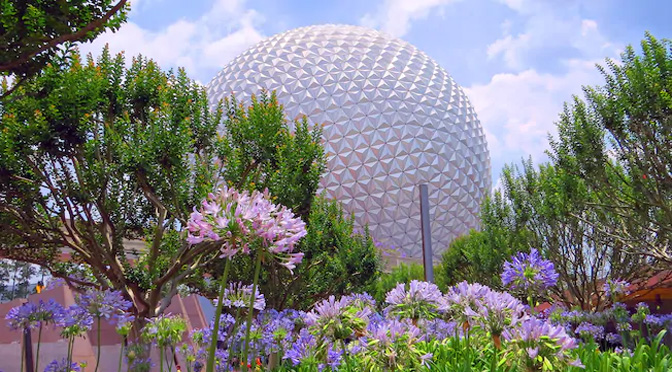 Have a Good Touring Plan
If you haven't, subscribe to Character Locator. Use the premade plans. Purchase customized ones if you desire to. Kenny knows the ins and outs of the parks and the best order to maximize your time in the parks and minimize the time spent in line.
The plans are divided into parks and even into different goals. If you want to focus on characters at Epcot, he's got you covered. Maybe you only want to do rides at Magic Kingdom. He's got that, too! There are dozens of touring plans.
Get one that works best for you and follow it!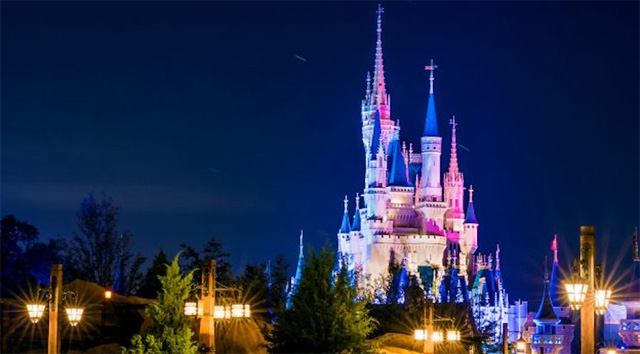 Stay Late
Ok so maybe you didn't follow rule #1. That's ok. If you stay until closing you can do one or two high-priority attractions with little to no wait. Just make sure you are in line for one before the park closes!
If you follow these tips and the other tips on Character Locator these wait times won't scare you!
If you're in the parks today (or any other busy day), keep us updated in the KennythePirate Crew group! We love to hear live reports from the parks! You can also share this post by clicking the large facebook button below.
-Monica